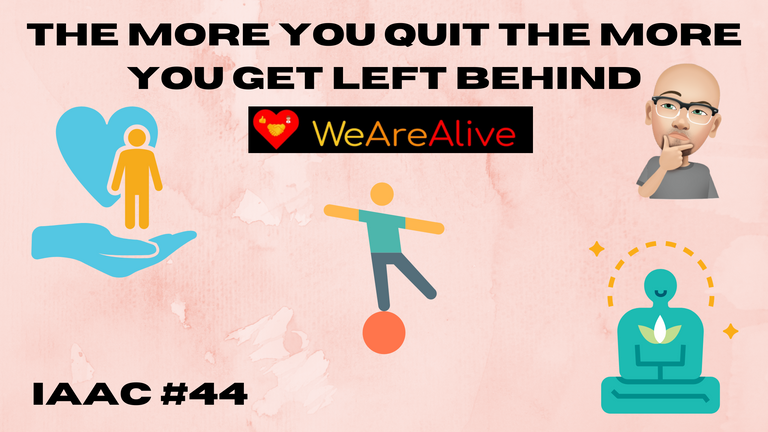 Thank you for reading my 44th #IAmAliveChallenge submission and this one is not a video, but another post from the heart and soul. Hoping that you get to know me just a little bit more each time you honor me with your precious time.
I'm 55 years old, so when you reach my age; you tend to have a lot of stories to gloss over. You can pick from bad times and good. You can speak about your career path, your time in school.
You will have stories about your relationships, whether with family, friends, significant others. If you have children then I'm sure you have a million and one stories about them.
One of my favorite stories is about the last 8 years of my life, because it was transformational in many ways and it put me on a path to value my health and fitness; which then fortified other aspects of me, mentally, physically and somewhat spiritually.
I have some issues that if I went to a doctor, I'm sure I would be clinically proven to have a mix of ADD and OCD simultaneously. Hey, I'm a Gemini after all.
I've been known to have an addictive personality, so drugs and alcohol was a big part of my life; because I partied a lot. I was born and raised in New York, worked on Wall Street for a few years and Madison Avenue for a bunch of others and growing up in the Brownsville and East New York part of Brooklyn - well, it was easy to live the street life.
For the most part, I found ways to always pull myself out of some very tough spots where if I make that one worst decision that I could be in jail or dead today.
Now, it's not really not as drama filled as all that may read as; but it's just a product of the neighborhoods I grew up in and hung out in. As an adult, I preferred the party life. Clubbing until the sun came up.
My post today is about the perils of quitting on anything that is of value to your life.
Before I continue, there are times that you have to make a decision to quit something; because it's a matter of life, death or your sanity.
I quit smoking, don't do drugs and rarely drink and if I do drink it will probably be a light beer or a glass of wine.
Quitting is another vice I wanted to leave behind, because it seems that when I quit something that could have made a huge and positive impact in my life; looking back and I royally effed up walking away.
The quit drags you down, the quit keeps you circling back to a negative space and the quit will always make your life more complicated.
The moment I decided to take my health and fitness seriously, it's the moment that quitting became less prevalent in my life. Not perfect, but as I've stuck to things; amazing things have happened.
One of my greatest moments in the last few years is when I ran my first half marathon and didn't realize how insane was I to choose to run it knowing that half of that half marathon was going to be on terrain. So we are looking at about 6 1/2 miles of the 13.1 miles on dirt, gravel, grass, and uneven surfaces.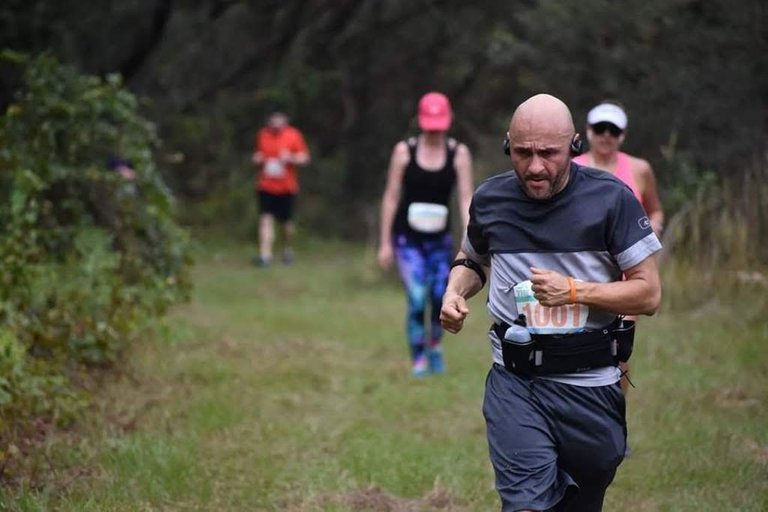 I fell short by 1 mile. I was devastated.
So what did I do in less than 2 weeks later, I went and did another half marathon (not on terrain - I ain't cray cray) and completed it. All 13.1 miles. I will be honest, I cried like a baby when I crossed that finish line. I wanted to quit a hundred times and it was just non-negotiable. I just had to complete those 13.1 miles without stopping.
I was one happy camper, especially that I have my greatest support system; my fiancé Tiffany.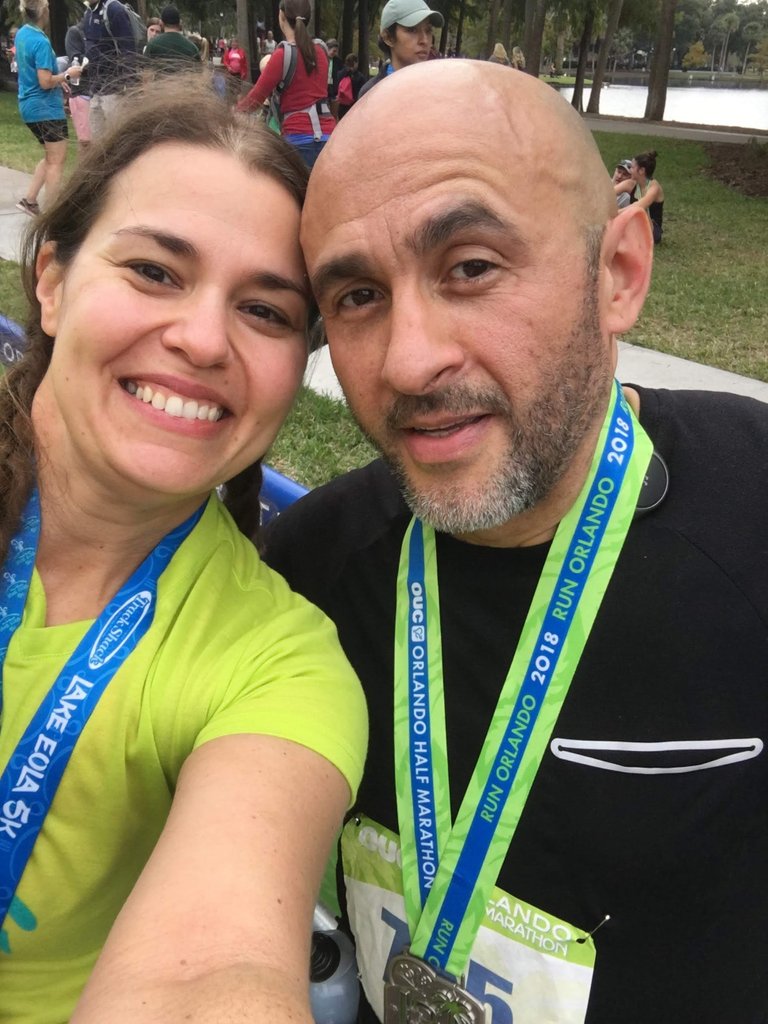 That was an epic day for me and one that the word quit became my enemy and I defeated it. I AM ALIVE!