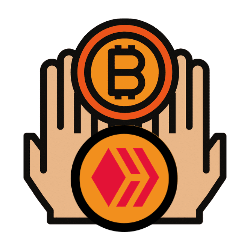 NOTE: this is a copy and paist from my @bradleyarrow account.
As the title says: BBH TIPPING BOT IS BACK BABY. I cannot express fully how thankful I am to @flaxz for this. Without his initiative of going ahead to writing a script for BBH bot to replace the old one without even telling me he was doing so till it was done, BBH bot would not have come back last night and to be honest I do not know how long it would have been gone for.
THANK YOU @flaxz 😁
The regular users may noticed some differences. The first one is you can only tip 1 BBH at a time now. No more put a number like 2 or 5 or 10 after the command.
The other big change is in how many times you can tip in a 24 hour period, reset at new day UTC. There are currently four levels of tipping. And if need be as the future continues I can add more.
Level 1 = 1000 BBH holdings = 1 tip per day you can send
Level 2 = 5000 BBH holdings = 5 tip per day you can send
Level 3 = 20000 BBH holdings = 20 tip per day you can send
Level 4 = 50000 BBH holdings = 50 tip per day you can send
I am hoping starting off with the new bot script and that you can only tip 1 BBH at a time now, that 50 tips in one day for one person will be enough. But if not I will add a level 5.
With the bot being down for the past couple weeks I never did a weekly price release of the token. I did it today. Included in the screen shot below is the last five weeks including today.

Interesting thing you can see here. If the value of BBH token drops that means that Hive is stronger against Bitcoin.