Happy Saturday to everyone,

For those of you that don't know @flaxz has been hard at work and launched the We Are Alive Tribe yesterday. I hope everyone will take the time to check it out.
I will now attempt to add the Alive token to my daily BMR.
As excited, and still am, about the CTPTalk Tribe when it first started I am equally excited to see where the wearealive tribe goes in the future. My hat is off to my friend Erik.
---
I want to welcome @playbyhive as the newest member of the Curation Trail. That brings us back to 59 fantastic members. Check the very bottom of this post of a list a members. Time to do a shout out. Have not done one in a long time.
---
BMR - It is Saturday so Weekly graphics plus the daily ones.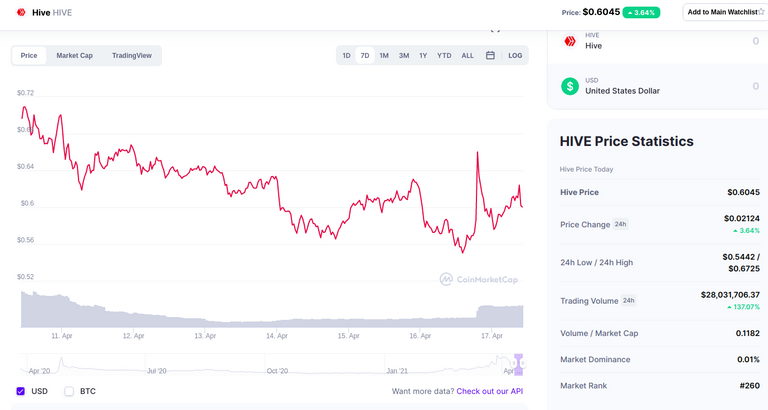 Not a good looking week for Hive, but I am still very bullish and have no doubt on the long term, 1 year, 5 year, 10 year and beyond.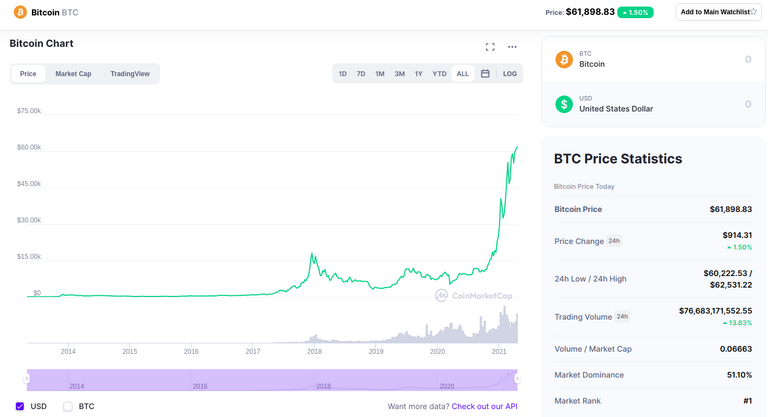 Really do not need to say anything about Bitcoin.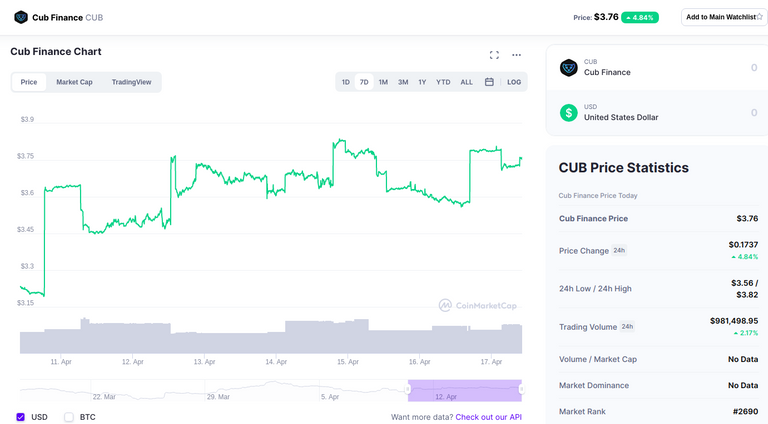 Looks positive.
Now my daily graphics with the new ALIVE token :)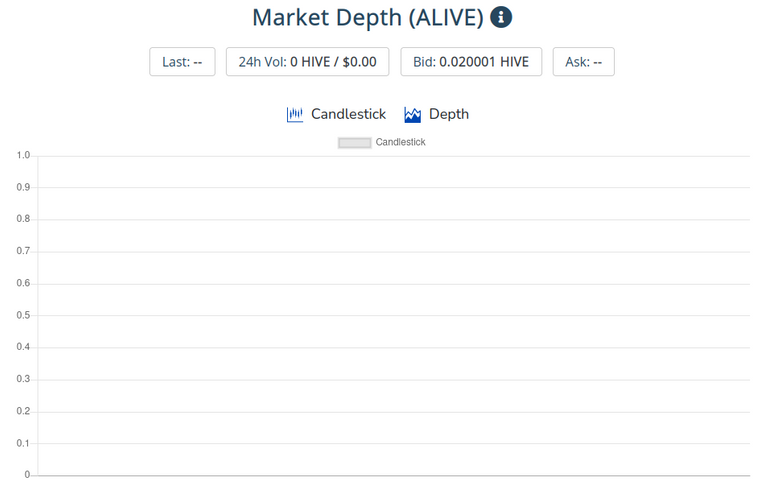 Not ever 24 hours old yet so ya, blank! lol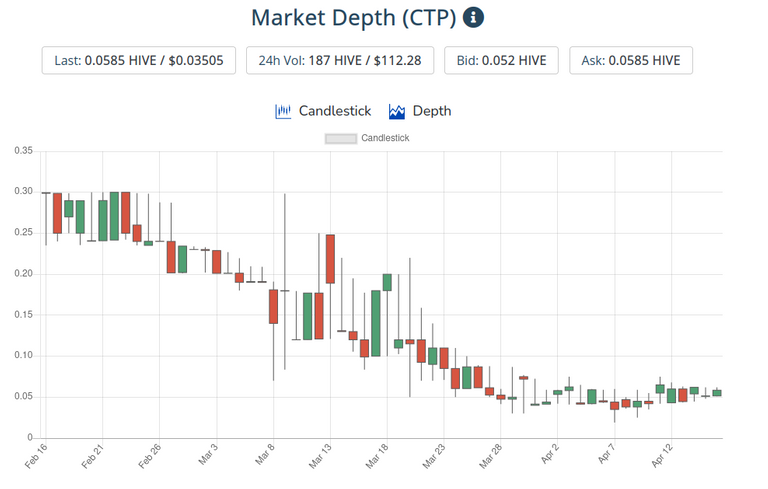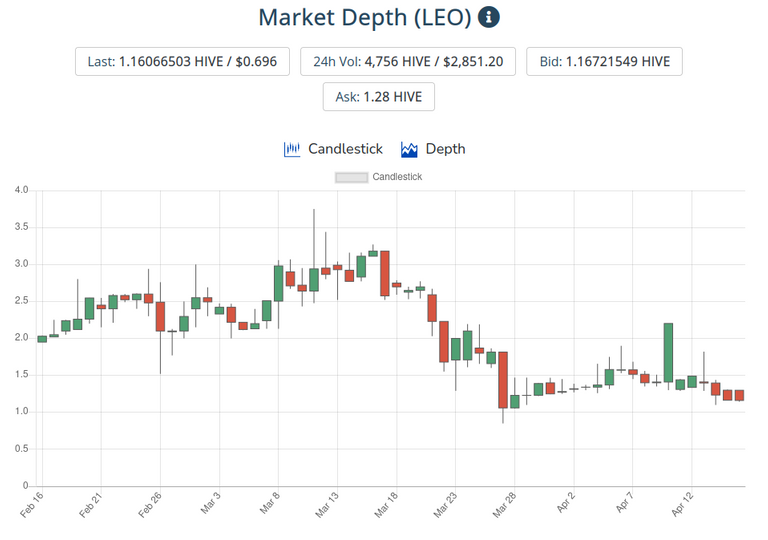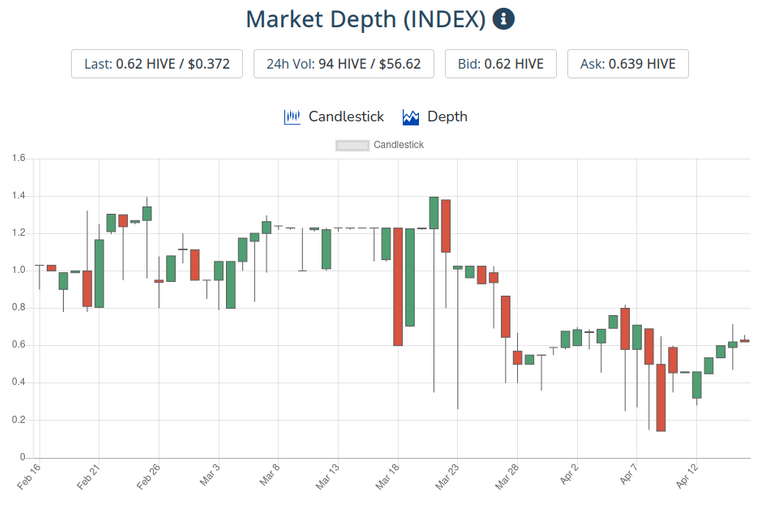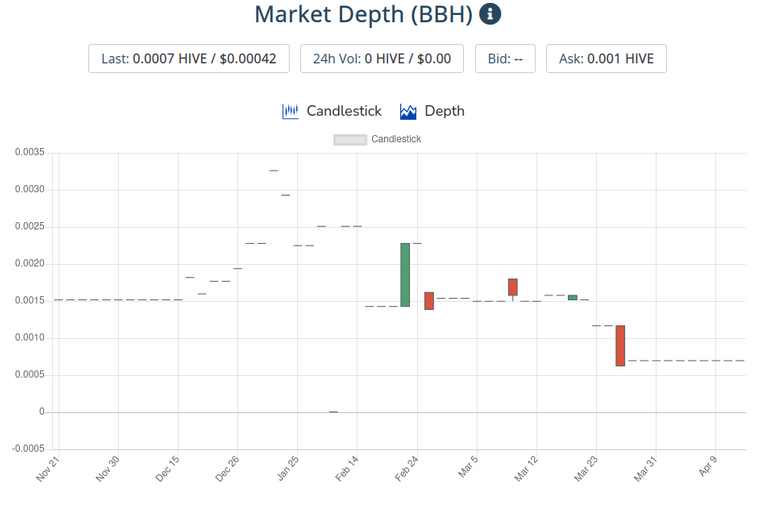 ---
And as promised above a shout out to the Curation Trail members as of today.
@russellstockley
@ph1102
@lisamgentile1961
@noloafing
@flaxz
@rcaine
@borendil
@ashikstd
@maddogmike
@ericburgoyne
@linco
@cruisin
@bonnie30
@hirohurl
@robwillmann
@invest4free
@frankydoodle
@dimsyto
@oredebby
@iamraincrystal
@improbableliason
@bigtakosensei
@imfarhad
@bizventures
@chmoen
@mytechtrail
@lebey1
@globetrottergcc
@familyhistory
@gurseerat
@guurry123
@aslehansen
@greatness96
@ayhamyou
@medaymane
@praise-eu
@djsl82
@elizabetamt
@alokkumar121.ctp
@successchar
@kaseldz
@unyime1
@curtawakening
@bilpcoin.pay
@crypto-dz
@harpreetjanda
@txrose
@maaz23
@aiovo
@hive-id
@johnandgrace
@kingneptune
@mk992039
@drunksamurai
@joeyarnoldvn
@daniky
@playbyhive
---
Don't forget you can follow me on twitter: Join me on Twitter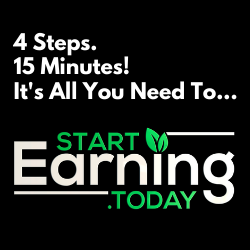 Get FREE crypto at CoinBase: Free Crypto


Have a great day all.
Bradley