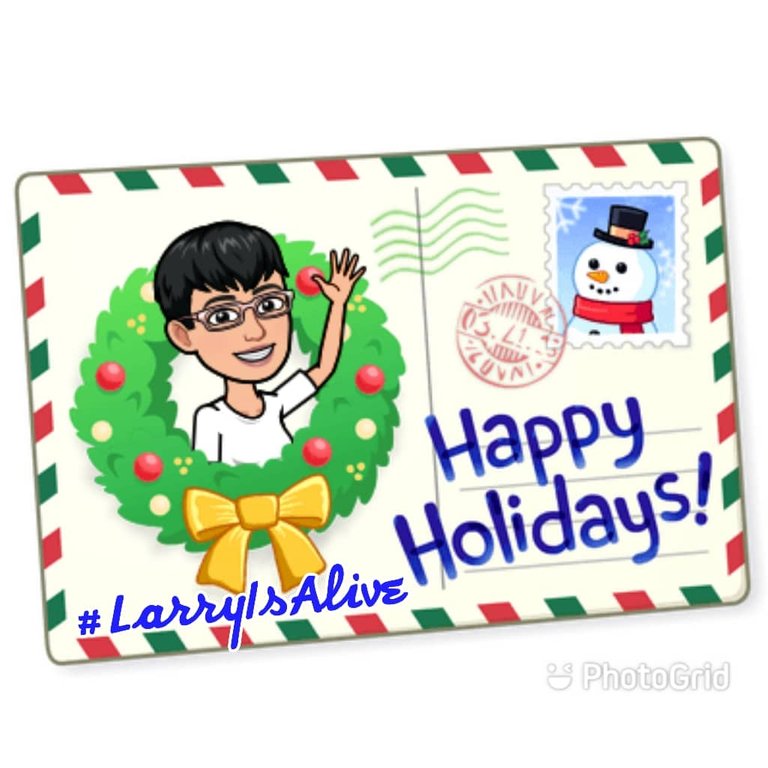 It's now after work hours of Saturday. That means my day-off begins! 🙌🙌 The weekend brings me the comfort I need in life. Even though I slept late last night, I still woke up with a sense of excitement. Yeah, I knew it was a matter of hours when I get some break from a regular work day! 😂🤣 Well, that time is now, so I'm working on this right away to start chilling and planning my very brief weekend.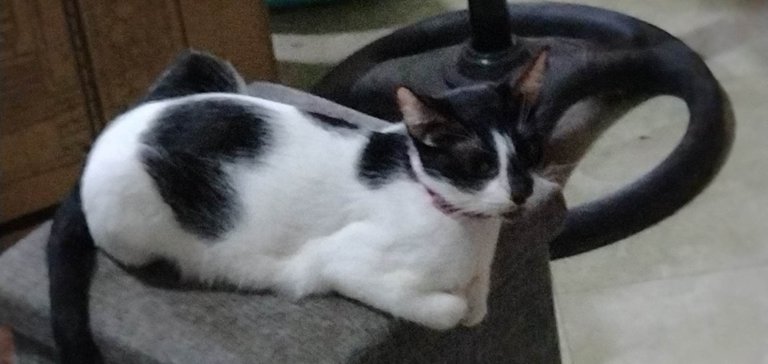 My daughter took this photo of Grumpy from earlier today. Did you notice that she actually wears a heart on her fur? 😹😹 Grumpy is almost three years old, and we admit to not noticing that until today! 😲😲 I guess we took it for granted to actually observe all the patterns of our black and white cats. She's always been an outdoor cat until a few months back. She has decided to become an indoor cat for most of her days lately as she's also nursing some kittens at the moment. (That's for another story.) Anyway, I loved this revelation that I just felt like sharing it.
Onwards to my #LarryIsAlive quest...

Another week has been completed on LN. Daily and weekly goals achieved ☑️ I even maxxed out on all the emails I could read on LN. Well, there's time to complete the monthly goal. Tokens at the end of this week: LN: 7.1K; CTP on LN: 3.7K. I'll try to remember a weekly update on tokens staked.


Another day of surf and convert has been completed. 50 credits at 0.09$ only for today. I hope to keep saving up more credits.


Yipee for the login bonus and the double credits currently happening on TAB. It's a good opportunity to keep accumulating credits. I'm definitely taking advantage of it.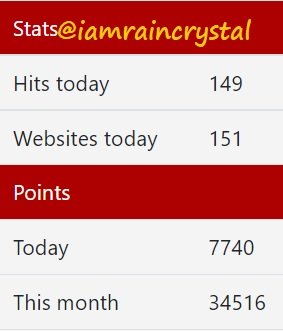 I'm proceeding slowly but surely on FAFY. In fact, as much as I can help it, I don't want to miss a day for my #LarryIsAlive post. I need to plan ahead esp. when I join my daughter for her company Christmas party. I intend to go offline for that night. It's a once-a-year event that I wouldn't want to spoil. LOL!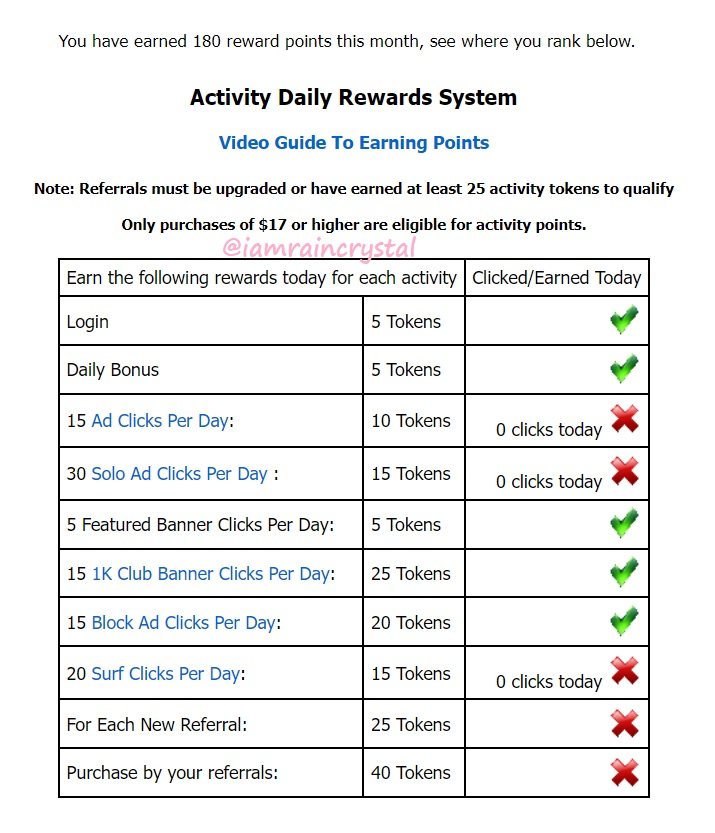 Nope. No Saturday night parties for me. I prefer peace and quiet. Must be my age. LOL! Still, I intend to chill and relax, to fully recharge from the week that passed.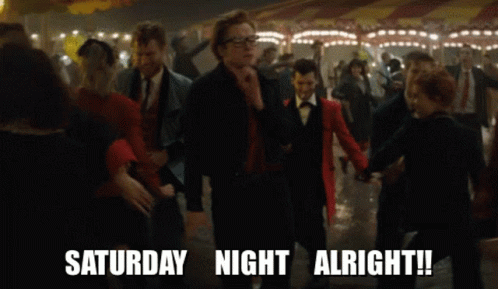 Saying good night to you all from Manila. See you on my next #LarryIsAlive post. Do enjoy your weekend! Ta-tah!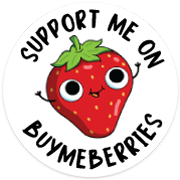 My books are now available: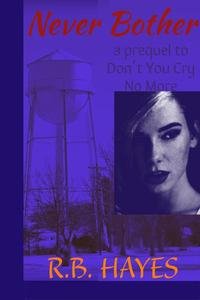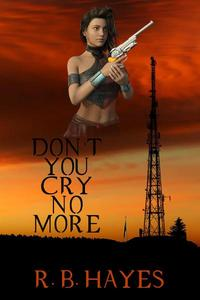 ---
DYCNM Book cover design by @viking-ventures
More credits: Commissioned Cover 1, part 3 - Viking Visual Art Tutorial
NB Book cover design by @ilovewintergem
---


I'm on HIVE 'coz of:
Documenting my life's journey:
I started a series since October 2018...
Follow my channel on LBRY ===> @lifeingeneral
BTC address: 3Nu6g6pRbypgASwgEBJaMyUzWKQnzYEkKY