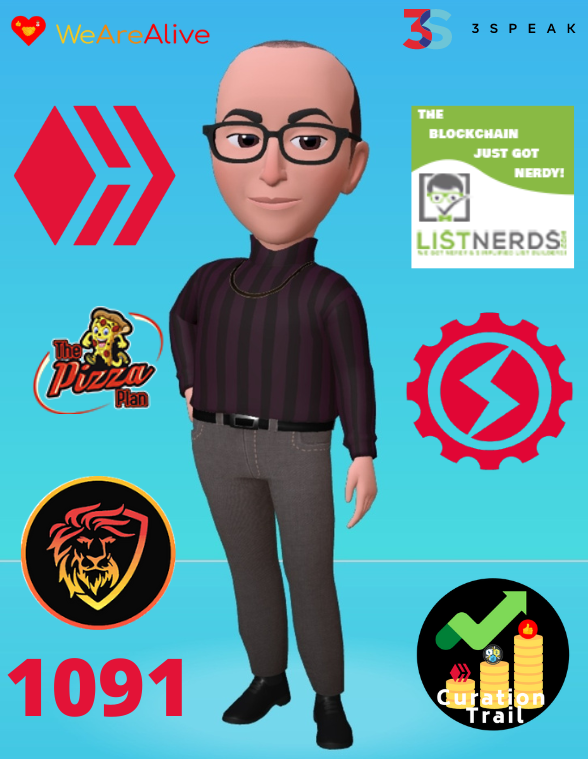 I am going to write this post in the Silver Bloggers community and cross post it to wearealive. JFI.
Before I start with my daily update on my Hive activities let me start with getting older and Health.
If you do not have your health you have nothing. So far so good for me: knock on wood.
But when you get up at 6:30AM and the bathroom door is locked and the light is on, indicating someone is in there and your wife is still in bed, you know your mother-in-law (that is 87) that lives with you is in there. No big deal.
When 7am rolls around and still not out you start to worry. Then she calls out, "Help, I am on the floor my legs are not working". So I go help her get up and back to her bedroom.
She has had some problems like this in the past, but this past week she had a fall and ended up with four staples in the back of her head. So 10X the worry now.
And you know most seniors. Do not want to go to the hospital.
I hope I can keep my health to my end. I come from a long line of genetics of living into their 90's with health.
Now to the Hive show. Just giving an update on my node and ListNerds today.
My Hive-Engine Node.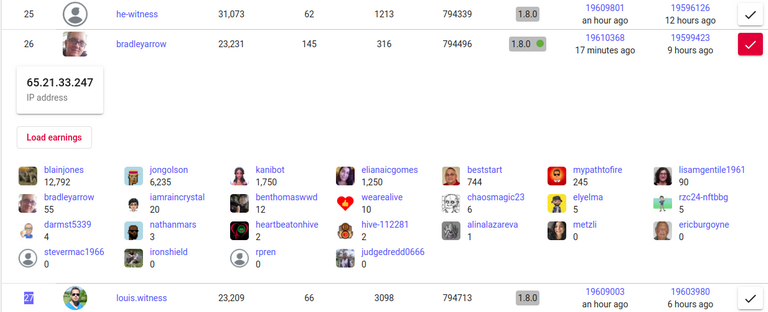 Amazing support from the community. I have moved up a rank. With 23,231 in support now. Look at @mypathtofire being on fire with WorkerBee tokens. @darmst i supported your node :)
Next step is to get past he-witness.
ListNerds. I got some work to do, well I am doing the work. It takes a week for mail to be verified and I am almos there back with my Enterprise level membership. So hopefully next week I can start climbing the RichList again.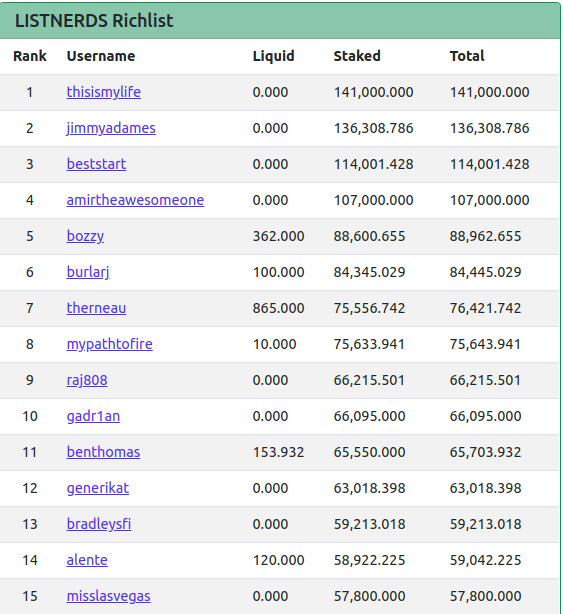 Keep Grinding people.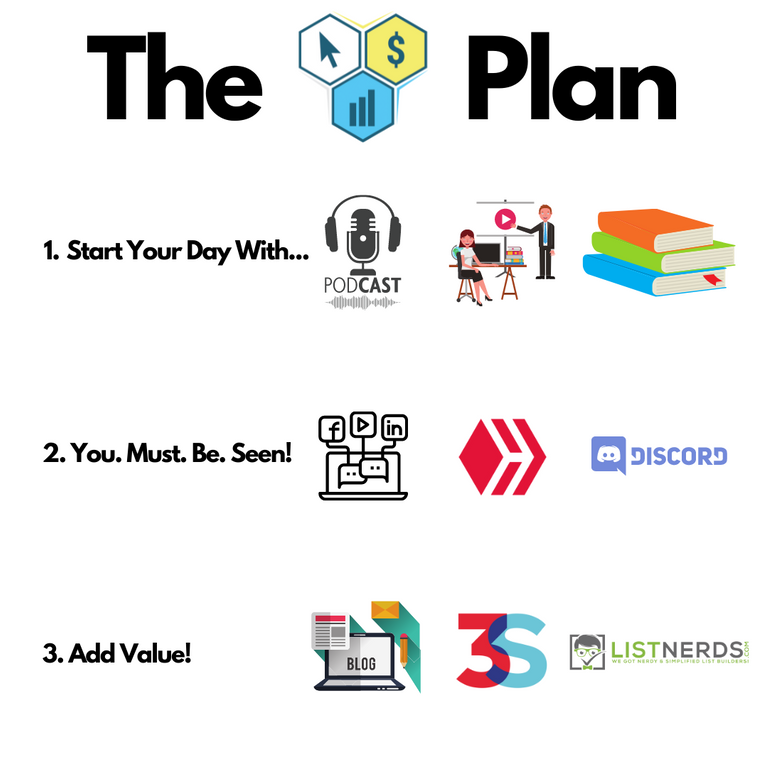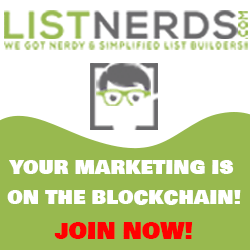 Don't forget to check out the The PIzza Plan
Don't forget you can follow me on twitter: Join me on Twitter
Don't forget to check out our Curation Trail
Have a super positive day everyone.
Bradley