I have curated the introductory posts before. However, this is the first curated collection post which includes the 5 posts of 5 newcomers to the hive platform. Let us welcome them to this great platform.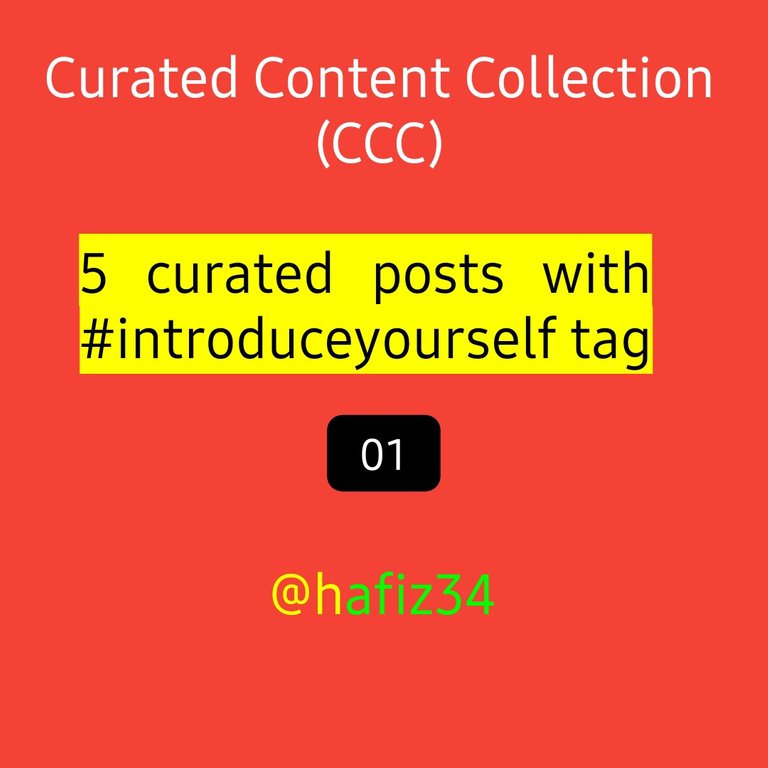 ---
https://peakd.com/hive-194913/@galacey/first-post-introduction
Meet Gary, who is from Birmingham, UK, whose girlfriend is in Thailand, and his son & grandson are in Mexico. He loves playing the guitar and taking photographs.
---
https://peakd.com/introduceyourself/@zohu/introduction-to-hive
Here is Simbiat from Niger. She has a great interest in finance, fashion, various cultures & traditions, and travel & tourism. She is a Fashion designer of Zohu brand fashion.
---
https://peakd.com/introduceyourself/@coffee.and.art/let-me-introduce-myself
Meet Will, a programmer and sketch artist, from the USA. Once he gave up all the social media and even his mobile phone for over a year. Now he is back for crypto and blockchain technology.
---
https://peakd.com/hive-174578/@bamidele01/my-introductory-post-bamidele01-a-new-game-freak-is-here
Say hello to Abdul Hameed, a future biologist from Nigeria. However, he is now a pro gamer in the online gaming arena.
---
https://peakd.com/hive-174578/@mijan11/introduction-myself-by-mijan11
Let us Greet Mijanur, from a well-educated family of Bangladesh. He loves keeping birds, reading a book and gardening.
---
---
Promotion section: Please check this out
---
---
Join adlandpro, one of the oldest affiliate cum free classified sites since 1998. Submit your free ads there. As an affiliate, you can earn a decent amount of money by just sending visitors to the site as well as a sale commission.

---
WeAreAlive tribe: An active and promising tribe on Hive
Do you know that we have an active community (We Are Alive Tribe) or tribe (WeAreAlive) on the Hive blockchain, and it is easy to participate? The easiest method is that you have to just tell the world that you are alive. Follow these easy steps mentioned in the following image and/or visit here for a full guide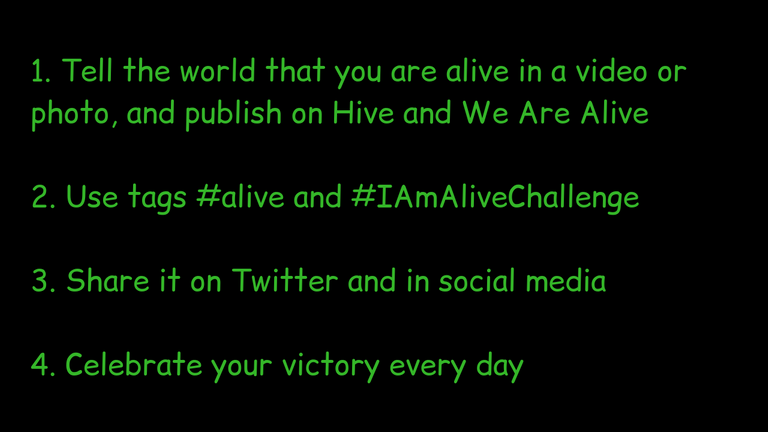 image credit goeses to Erik Gustafsson
This tribe has its own token known as ALIVE token. Meaning, by participating in the tribe (or community), besides $hive, you can earn ALIVE token as well in your Hive-engine (H-E) wallet. You can earn ALIVE tokens in the following ways:
As Author rewards: From your posts with #alive tag and quality & meaningful comments, upvoted by the community account and top ALIVE token holders.

As Curation reward: If you stake the ALIVE token in your H-E wallet, you can curate other members posts/comments and earn ALIVE tokens. The reward is split 50-50 between the author and curator.

By Mining ALIVEM tokens: You can buy ALIVEM tokens in the H-E and stake. This mining token will give you ALIVE tokens. In this tribe, the price and availability of the mining token are kinda different. Currently, 1000 ALIVEM is in circulation and anyone can buy with 5 hives each. For the next 1000 ALIVEM, the price will be double (10 hives) and it will keep doubling for every subsequent 1000 ALIVEM. So, if you want to buy the mining token, now is the time. About ALIVEM

By getting tips: You can get 0.1 ALIVE tokens as a tip for every meaningful comment in the community or tribe. The token holders can distribute the tips.

By taking part in the contest: The person behind the tribe/community is @flaxz. Currently, he is arranging a weekly contest where you can get ALIVE tokens if you stake your token in the H-E wallet. About the contest
What are you waiting for?
---
Want to learn about Affiliate marketing and start earning as an affiliate? ClickTrackProfit is the perfect place to start. Join today, go through the easy steps there and start earning the commissions.