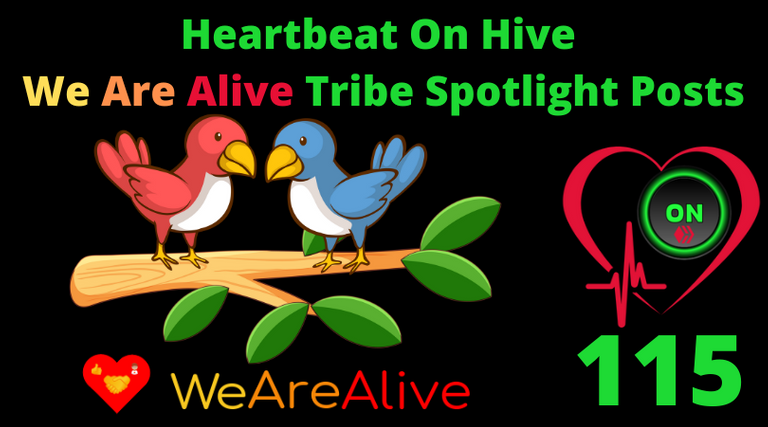 Heartbeat On Hive We Are Alive Tribe Curation Collection 115
We Are Alive Tribe
Heartbeat On Hive has been created to support the We Are Alive Tribe Community and to Onboard people to Hive you can read more about our project here.
These curation collections we create will be promoted.
The Plan
Monday - We Are Alive Tribe Curation Collection
Tuesday - We Are Alive Tribe Curation Collection
Wednesday - I Am Alive Challenge Curation Collection
Thursday - Larry is Alive Curation Collection
Friday - Alive And Thriving Curation Collection
Saturday - Alive Weekend Curation Collection
Sunday - You Are Alive Curation Collection
Today we celebrate the We Are Alive Tribe Alive Token Burning Contest
To Take part in the ALIVE Burning Contest to earn tickets for the weekly prize drawing, and you can earn up to 5 tickets per day, 1 ticket per ALIVE burned when promoting your posts in our tribe interface on, https://wearealiveand.social/
I Am Alive Challenge
Tell the world that you are alive in a video or photo, and publish it on Hive and We Are Alive
Use Tags #alive and #IAmAliveChallenge
Share it on Twitter and other social media
Celebrate your victory everyday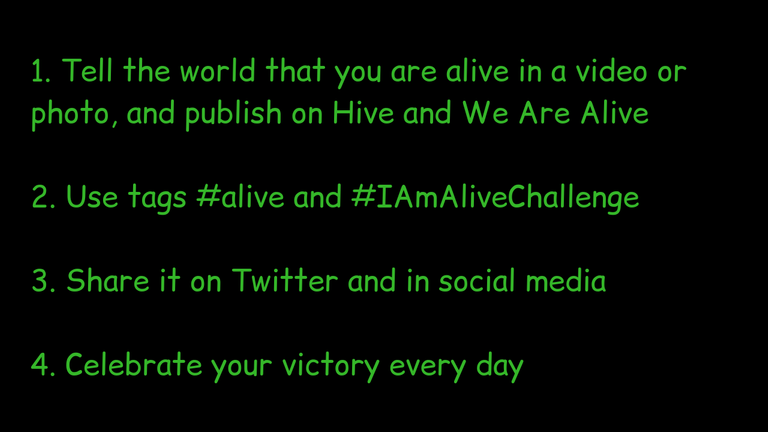 Larry is Alive
Larry the postman delivers quality web traffic everyday you go looking for him to complete his task learn more here about how you can take part and get paid to find him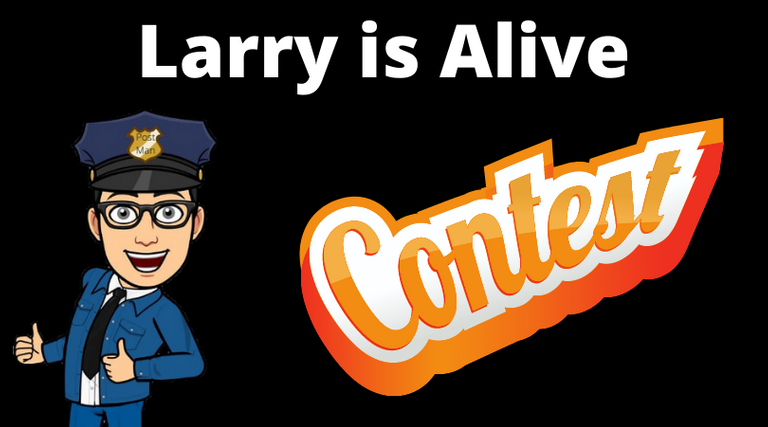 Alive And Thriving
Use Tags #alive and #AliveAndThriving
Share your life journey, and what you do to thrive while living it.
Share your personal and financial goals, how you will reach them and why they are important to you
Live your life to it's fullest, make each day count.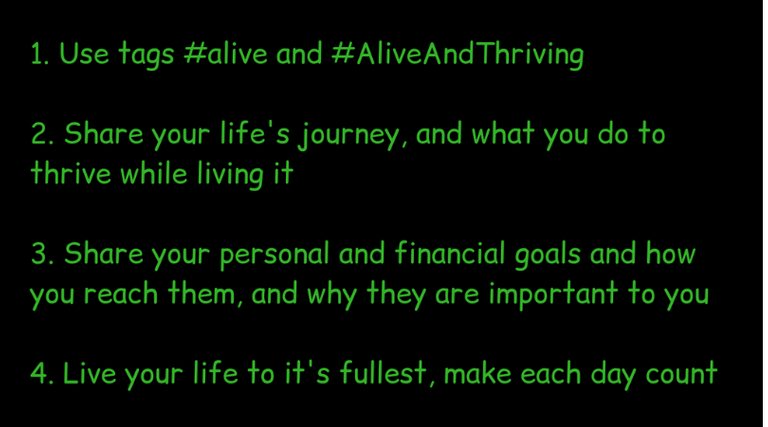 You Are Alive
The @youarealive is our tipping bot here is how it works.
The comment command to send a tip is !ALIVE, and you need to have a stake of at least 1000 Alive Power to use it, this is counted as your own stake not including what you have delegated to others, plus including what has been delegated to you.
We have 4 levels, and the first level is as before while the higher levels are new.
Level 1: 1k AP = 10 tips per day
Level 2: 5k AP = 20 tips per day
Level 3: 20k AP = 30 tips per day
Level 4: 100k AP = 40 tips per day
As we now stake the tips we also expect that the number of stakeholders of ALIVE will increase, and we hope that this will increase demand over time.
So go out and use it.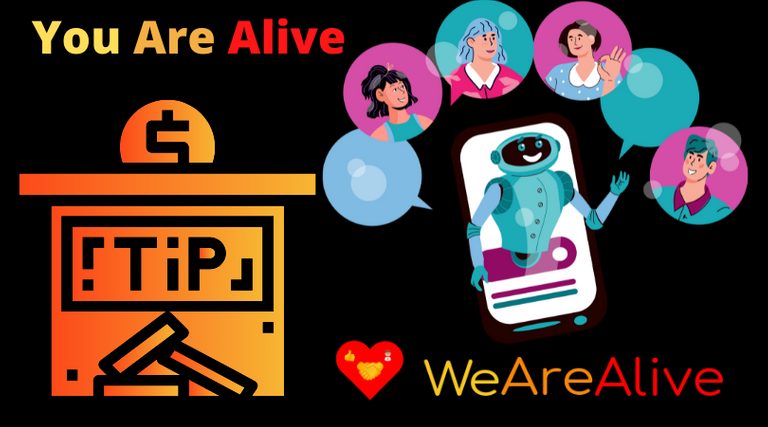 Why Curation Collection?
Curation collections are a great way to increase your network, earn rewards as well as support content creators posts within the community.
👇 Share and Grow Your Network Daily 👇
Please visit, upvote and comment on the posts below to help them out.
A community that works together grows together.
https://peakd.com/hive-155221/@bardobrujo/a-l-i-v-e-d1c11eec1e5d8
@bardobrujo shares how consistently completing small actions for periods of time will help you improve yourself, like doing yoga for a year daily.
https://peakd.com/hive-155221/@jimmy.adames/wcffemoh
@jimmy.adames keeps hustling and smiling even though he is going through some stuff right now, waiting for news of his injuries.
https://peakd.com/alive/@melinda010100/being-out-in-nature-makes
@melinda010100 shares where she feels most alive and ask you the same question where do you feel most alive?
https://peakd.com/hive-167922/@collinz/value
@collinz shares the value of Hive with the younger generation in his country with Hive branded books.
https://peakd.com/hive-105809/@iamraincrystal/routine-delivery-by-larry-on-chooseday-or-larryisalive
@iamraincrystal chooses to stick to her routine of larry is Alive because things just seem simpler there right now.
Thanks for reading
👉 @bradleyarrow wants to get you more exposure for your post just mention him.👍
I have created a curation signature for future posts, so you know you have been curated 🤣
👇This is how it will look from now on.👇😎
I will be including this content on the @heartbeatonhive curation collection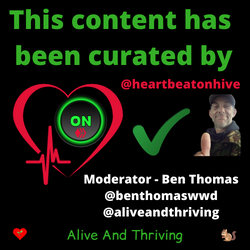 This will include an upvote and reblog of your content.
This will be a regular feature on this account, if you feel like this is something you would like to support please consider delegating the support would be much appreciated.😉
Community
Our Alive Chat
https://peakd.com/hive-155221/@alive.chat/alive-chat-june-21-2022-daily-prize-drawing-open-for-entries-todays-topic-alive-burning-contest-weekly-prize-drawing @alive.chat Join us for an alive.chat everyday, Burn Alive Tokens
For More Curation Collections
https://peakd.com/hive-110144/@heartbeatonhive/heartbeat-on-hive-we-are-alive-tribe-curation-collection-114
@heartbeatonhive sharing our last curation collection of amazing tribe posts.
https://peakd.com/hive-155221/@aliveandthriving/alive-and-thriving-june-20-2022-awesome-posts-collection
@aliveandthriving team provides more tribe member content with these awesome post collections
Weekly You Are Alive Delegators
https://peakd.com/hive-155221/@youarealive/you-are-alive-weekly-payouts-to-delegators-17
@youarealive needs a lot of resources to operates it's tipping service here are the delegators
Larry is Alive Daily Prize Drawing
https://peakd.com/hive-105809/@lukeisalive/larry-is-alive-daily-prize-drawing-june-19-2022
@lukeisalive shares the latest Larry is Alive daily Prize Drawing


Made in Canva


- @benthomaswwd - Moderator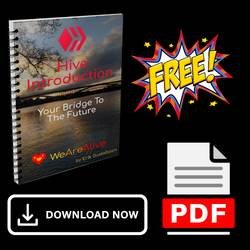 Before You Go
Chance To Win
Simply leave a comment below and be entered in a prize draw.
Winner will be announced in the next Heartbeat On Hive Post.
Win 50 Alive Tokens and good luck.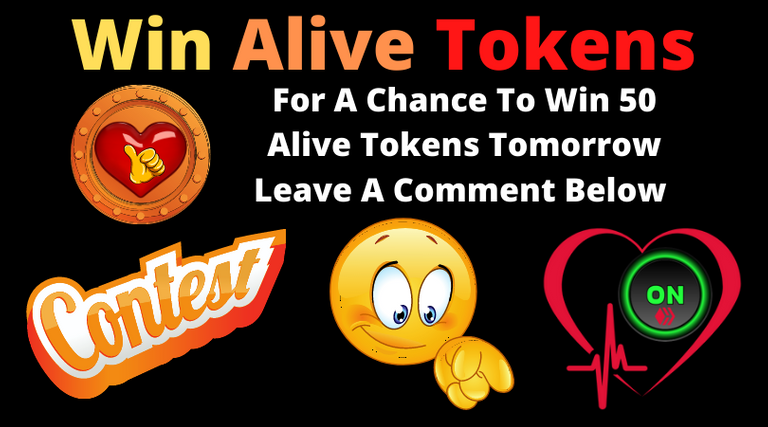 Proof of winning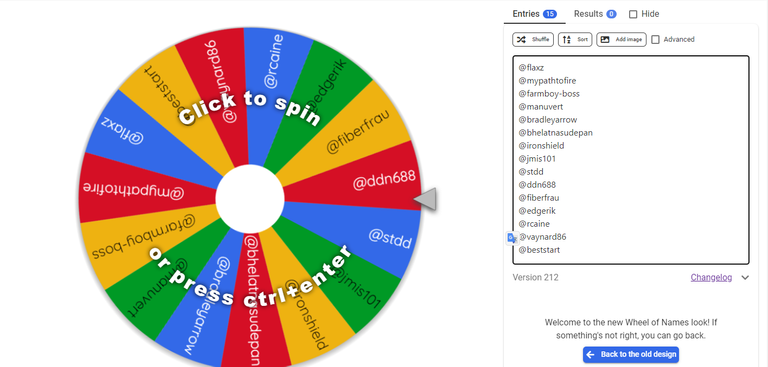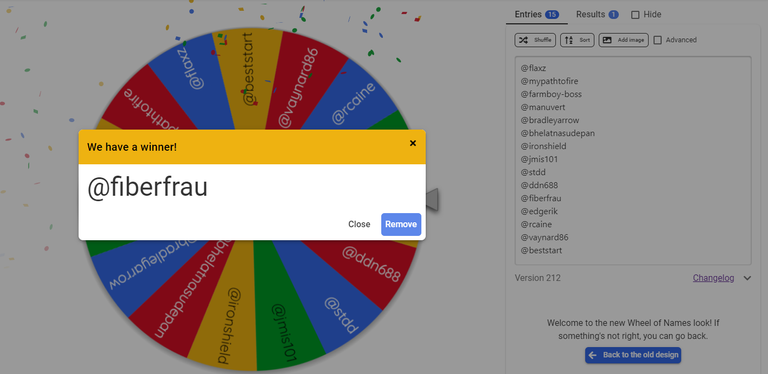 Congratulations @fiberfrau 😉 well done my friend 😎
As a new feature we will be awarding people that engage Bitcoin Backed Hive as an extra staple tip
https://peakd.com/hive-112281/@hive-112281/why-bbh-token-hive-112281
Hive Tipped
@flaxz
@mypathtofire
@farmboy-boss
@manuvert
@bradleyarrow
@bhelatnasudepan
@ironshield
@jmis101
@stdd
@ddn688
@fiberfrau
@edgerik
@rcaine
@vaynard86
@beststart
Hive Tipped will be given out to people that engage, typically worth 0.01 Hive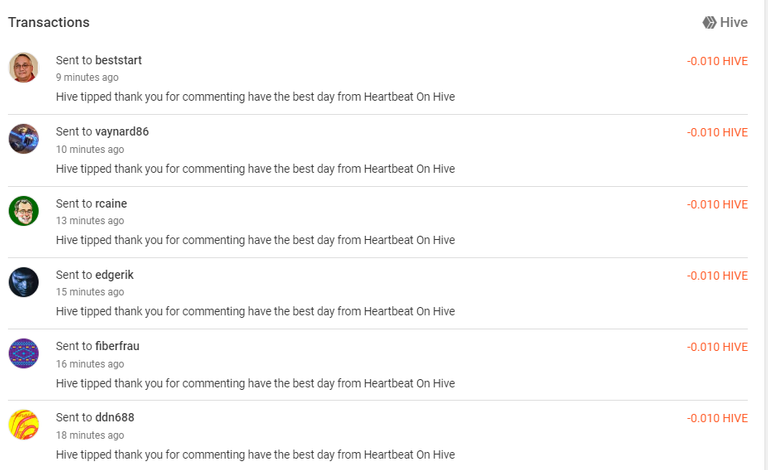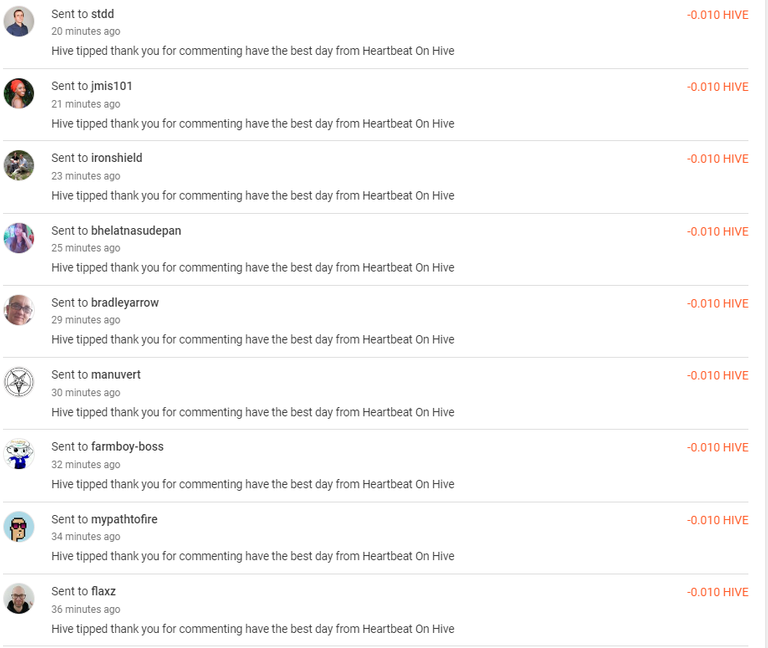 😎🙏