Assalamu Alaikum! How are you all? Hopefully, you are having a fantastic time. I am fine as well, Alhamdulillah. Welcome to my post. In this post, I have talked about the following few things
My interactions/engagements in "Larry Is Alive" contest's posts on the 25th of September 2022.
Participation report for the Larry Is Alive contest
An invitation to try/join the following awesome programs/projects on the Hive
Written by @hafiz34
---
---
My engagements in "Larry is Alive" contest's posts
The topic of discussion in the daily @alive.chat post for today (25.09.2022) is Share Your Engagements - And Get Paid To Grow Your Network. So, here is my engagements in the Larry is Alive posts.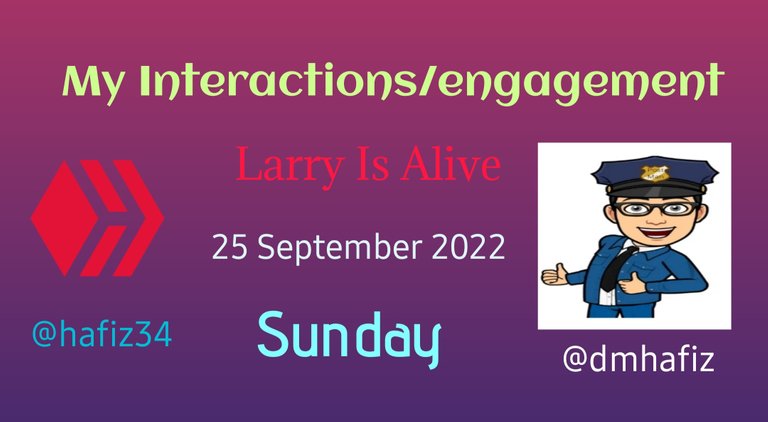 Data collected in Google spreadsheet, converted to markdown using https://tabletomarkdown.com/convert-spreadsheet-to-markdown/
Q: What is this "Larry Is Alive" contest thing?
A: Here in the Post by @maddogmike
Q. What are the benefits of in participating in this contest?
A: On hive, in the daily prize drawing, you may win a 4-week delegation of 1000 $ALIVE power and 1000 $CTP power. That will eventually increase your curation rewards of these two tokens. For example, in the latest prize drawing event, @guurry123 is the winner and he received the prizes.
---
---
Larry Is Alive report
Here is my participation report for the Larry Is Alive contest on Sunday the 25th of September, 2022.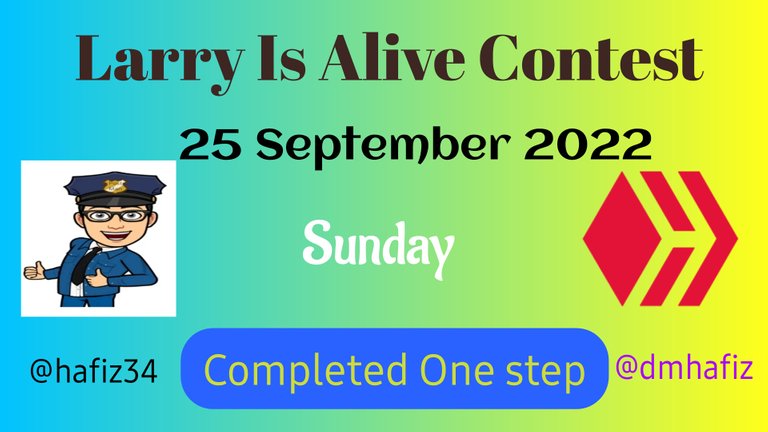 In Listnerds
I have finished reading the emails required (10 emails) for completing the daily task on Listnerds.com.
Proof for today (Sunday)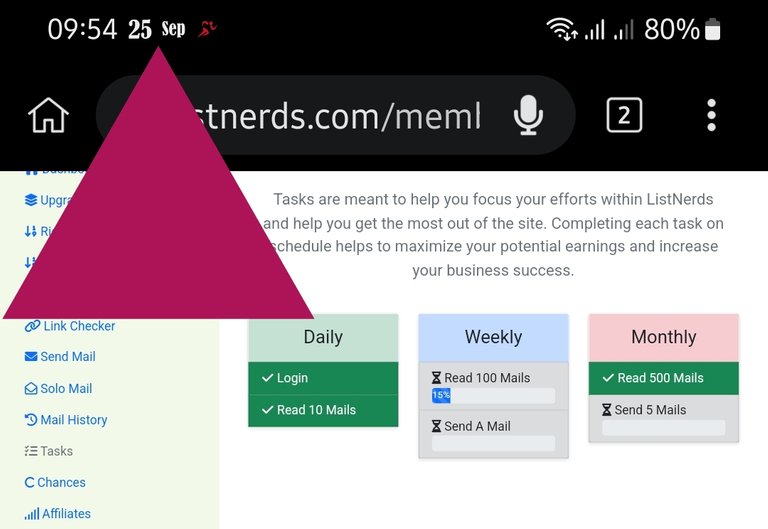 taken as a screenshot from the https://listnerds.com/ and edited with the Add Text Android app
---
---
Invitation to try/join the following awesome programs/projects on the Hive
---
If you are looking for an option to convert your $HIVE into $SWAP.HIVE or vice versa, hiveupme discounted bridge is the program I want to recommend. The exchange fee is the lowest in comparison to other similar services. It is only 0.1%. This program is developed by @ theguruasia
Go and check for yourself.
---
If you are tired of making long posts or if you love to make short posts from the beginning and still want to be a content creator on the hive, d.buzz is the place for you. Join d.buzz, and enjoy the flavour of Twitter and microblogging. Follow @dbuzz for the regular updates