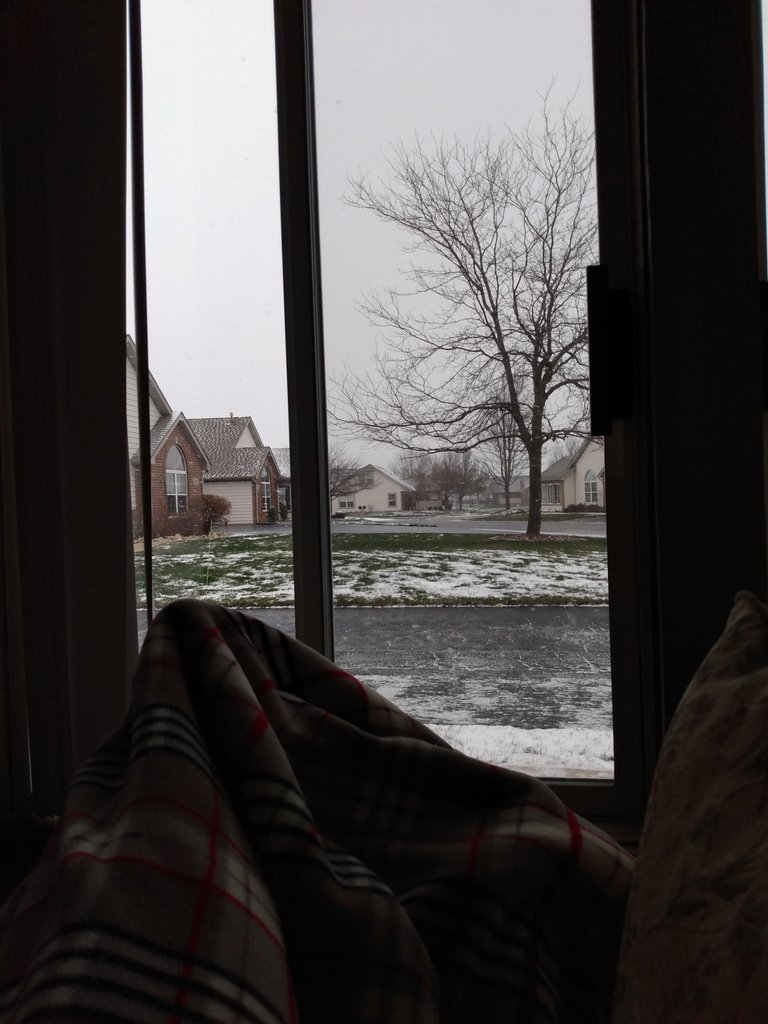 Seasonal Affective Disorder is a fancy word given to the reaction many of us have to shorter days/less natural light exposure. I have learned through the years that I am extremely reactive to increasing darkness. I have a lamp in my sewing room that offers natural spectrum light for my sewing time. I also spend at least an hour a day (often much more) on my enclosed porch with glass on 3 sides. It's not heated, just has a fan in the ceiling for summer.
Even on cloudy days, I huddle under a blanket and put my face toward whatever light I can get. Here is my wintry view from Saturday. This will be my first northern winter in over 30 years. I already hate the cold, but that means I must wear more layers. I must find a way to survive like my ancestors did. (Although my favorite way to survive winter is by living in a place where it is mercifully short.)
Extra vitamin D and my daily light therapy will have to suffice when I can't have a Southern climate and the joy of my children nearby. Sorry, can you see how the shorter days are getting to me? Y'all keep your positive posts coming and I will draw some warm energy from you. Thanks for reading.