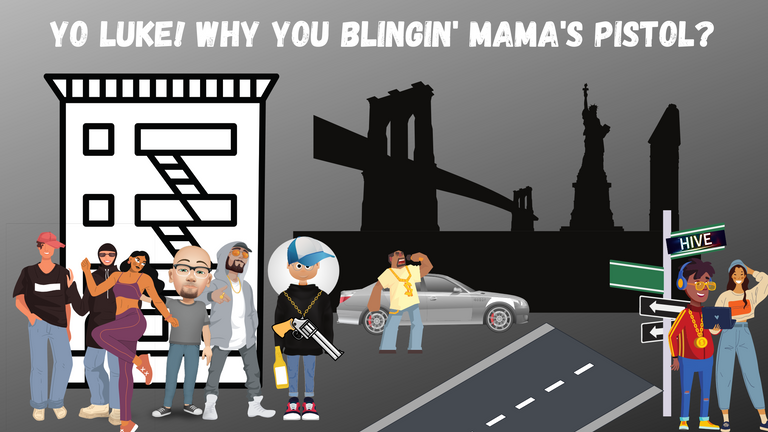 Happy Tuesday my fellow Alivers, Hivers and CTP Swarmers!
Have you been turning it up? Is your Tuesday way Turned Up?
I'm just getting through the day with a better handle of my workday as I was off this past Friday and I had more of a catch up day yesterday.
One may think, that working remote may ease some of that; but work piles up in any mode. The trick is getting it organized and crushing it day in and out to stay ahead of the madness; because when it comes - it comes in bunches.
I did find out that I'll be off on Monday as the company observes MLK's day, so although it's my turn to work this Saturday; once I put in a few hours, I don't have to worry about work until Tuesday.
With all that said, I'm blessed to have a job to help pay them bills and blessed to have a employment that is fully remote - no commuting hassles and it allows for me to put in that extra HIVE activity when I'm on break and lunch.
I also luck out, because I don't start until 10am EST; so since I workout really early in the morning - normally the 5am session, it gives me time to come home do my personal stuff and then get online for about 2 hours to work on my HIVE stuff until I begin work. It's a pivot from one end of the table to the next.
Then at night before I crash, I get to put in some more HIVE time as well.
I did take a quick peek into my email marketing numbers and the last couple of days have been super low, but I ran the filter for the last 14 days and not so bad; considering the minimal effort: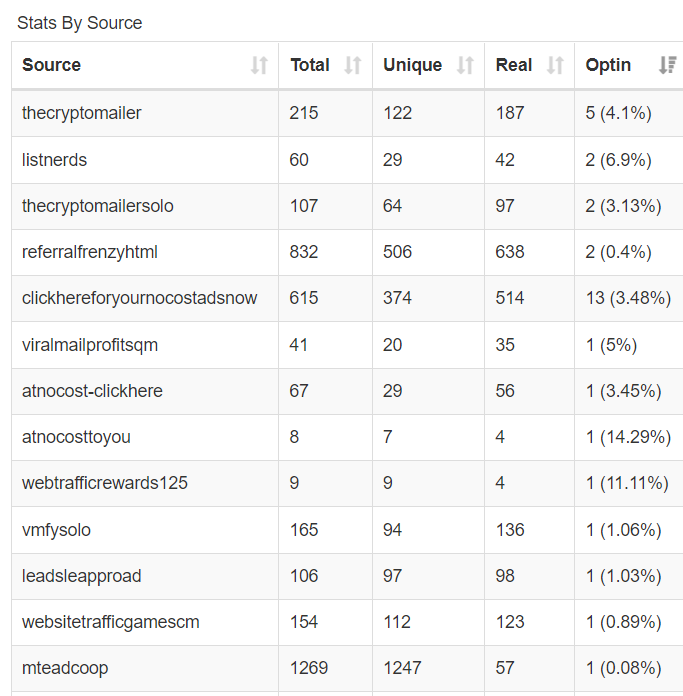 I got over 30 sign-ups to my list, so happy with that.
Normally, right around mid-week; when numbers go down, I do a manual push and I purchase a low cost ad package to get me back to respectable numbers.
I'm holding off lately, because a lot of that effort will be going towards the List Nerds re-launch; as I intend to drum up some sign-ups to my list, while building my List Nerds downline and hopefully bring some folks over to HIVE while growing a crypto haul.
I have a few solid ad sites that have been producing consistently for me and I can focus on using those to get me back into a nice groove.

Back to Luke.
I found Luke the List Builder at Pistol Packing Mama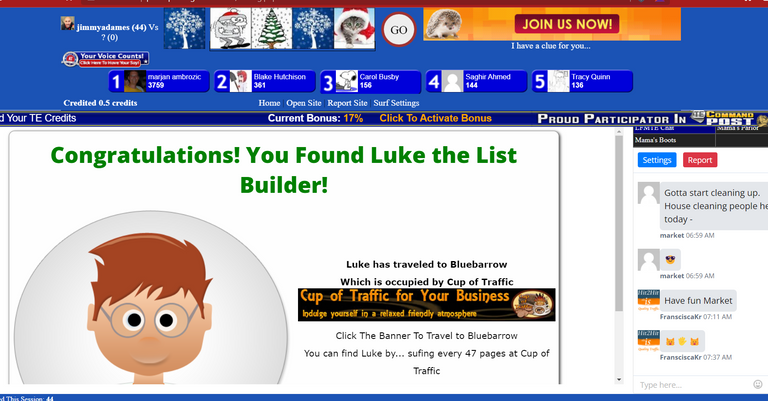 Lead Capture Page I'm rotating at Pistol Packing Mama: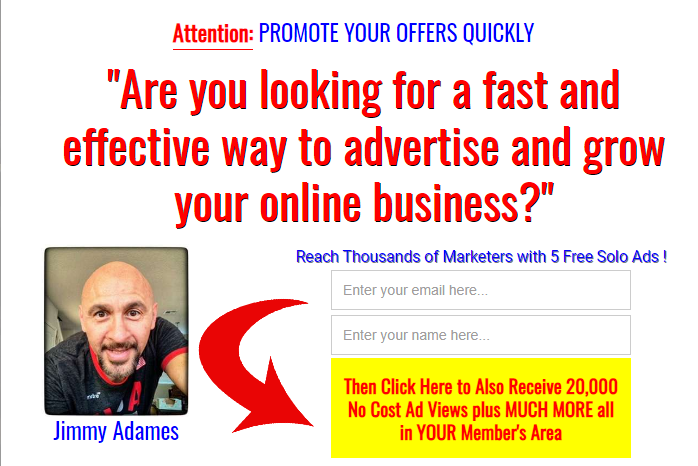 Promote Your Offers Quickly
Email Marketing doesn't have to be difficult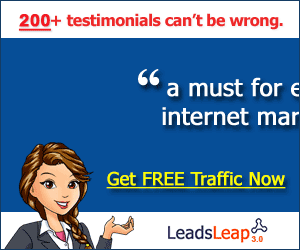 Promote Your Offers Quickly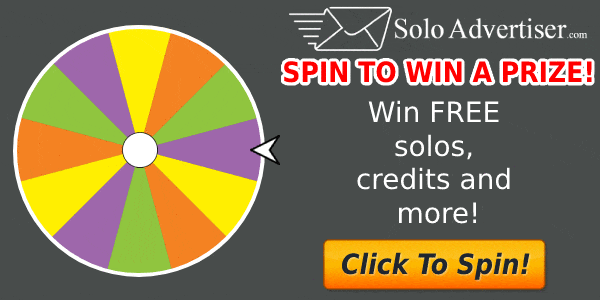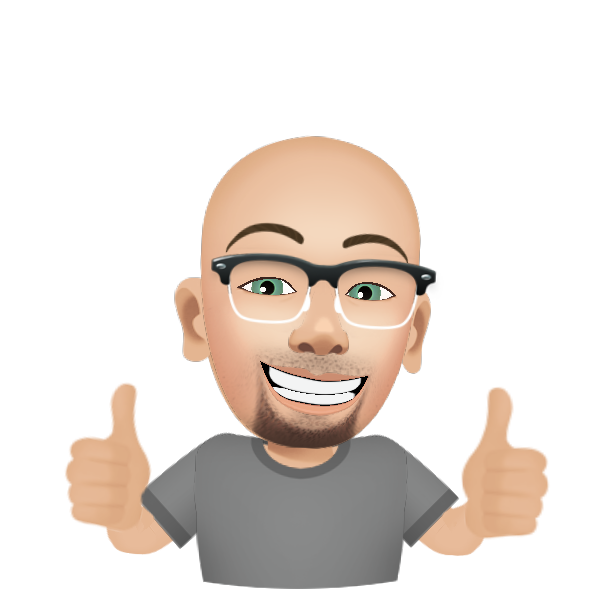 "If you are stuck on anything or have any questions, this is the place to ask 😃
Also, do you have any news, gossip or scandal you'd like to share...? 🤔
Let it out!!! 😱"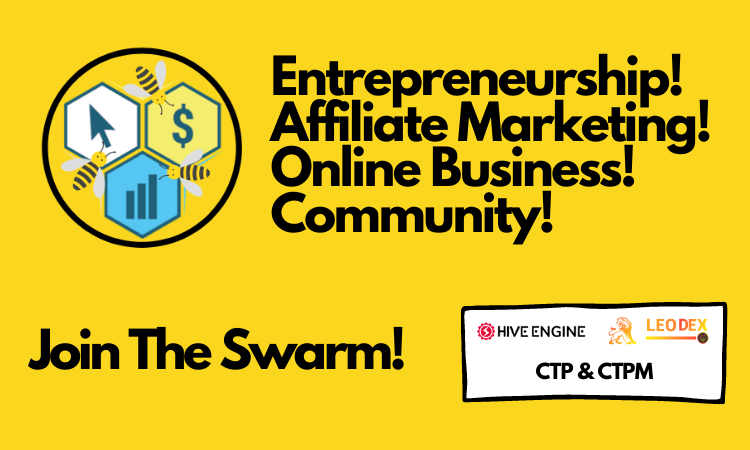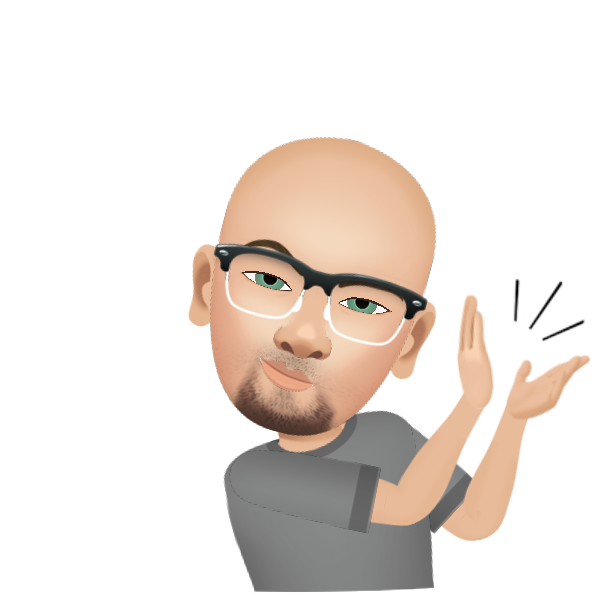 Let's Gooooooooooooooo!


I AM ALIVE