Good evening everyone!
Today we bring a new special edition of our daily sweepstakes, increasing the prize of our Rising Star, Hashkings and Cryptobrewmaster giveaway, putting them all together in one post.

The new format will be that the first two places will be defined through the Hive Tools application and finally I will check among the comments who entered their wallet from the cryptex24 exchange to manually add it to a roulette where the winner of the 40 CBM will be defined.


Clarification: Who won one of the first two places, can also win the third place prize..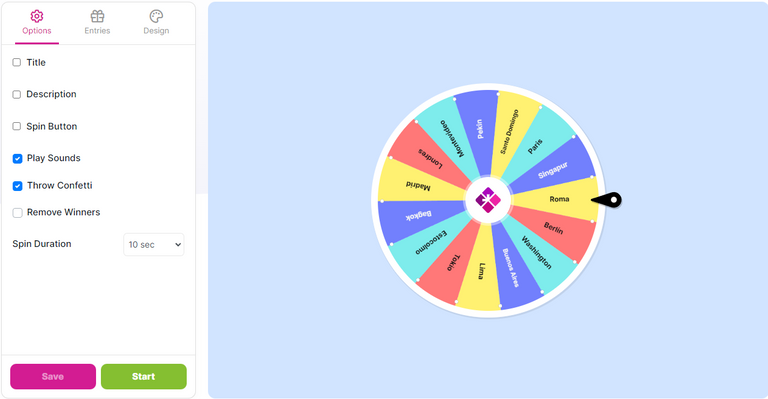 If you don't have an account, you can create one here cryptex24, it won't take more than 2 minutes. Then you must access your balance and select deposit in the CryptoBrewMaster token, you will see the address of your wallet, you must leave it in the comments.


Frequent participants in our giveaways are: @amaillo, @stekene, @thurawinkyaw, @rentaw03, @engilhramn, @luizeba, @dubble, @luchoom99, @jfang003, @lipe100dedos, @lordanquek, @supriya.gupta, @vaynard86, @myeong, @soyuntito, @irisworld, @yeckingo1, @tengolotodo, @technocrypton, @makhinoo, @blitzzzz, @s3rg4, @thaddeusprime, @soyunasantacruz, @trashyomen, @jjjqf , @instamental, @zottone444, @criptosectadepit, @chapelle, @markizdeone, @luizeba, @lokywolf2295, @alinalazareva @technocrypton @frick @marvan777, @keniel16, @amaillo, @henruc, @ydaiznfts, @maurojd, @soyuntito, @dynamicrypto
In order to participate make a comment and in case you want to compete for the third prize, please indicate in your comment your address to receive CBM.
Here are the last winners of the previous drawings of this edition.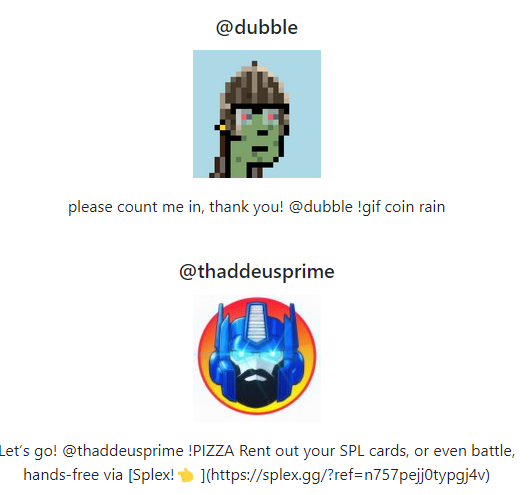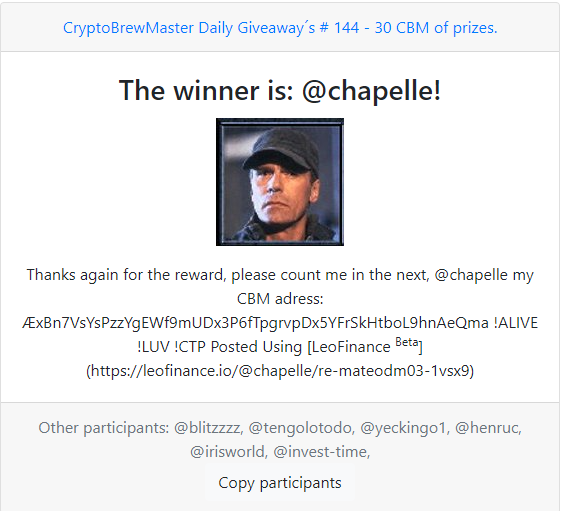 Thank you very much to all of you for supporting us, I wish you all the best of luck and we will see you in the next edition.