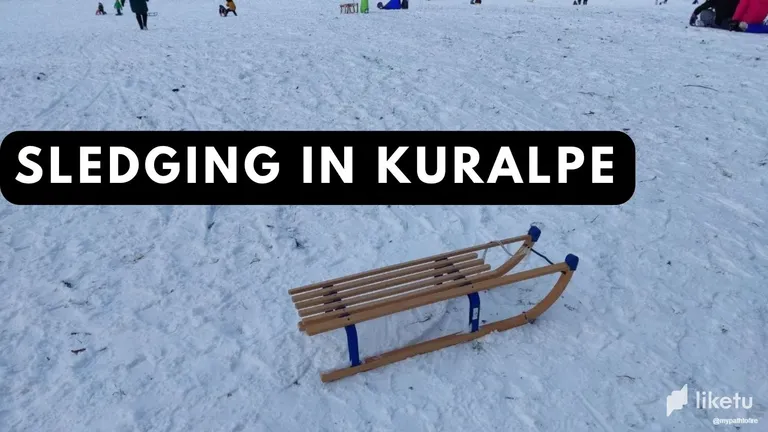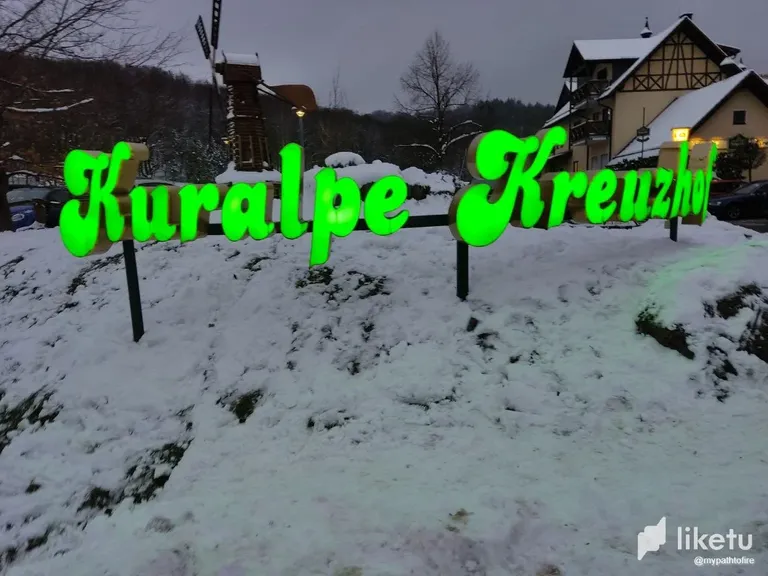 In the evening, the hotel light illuminates.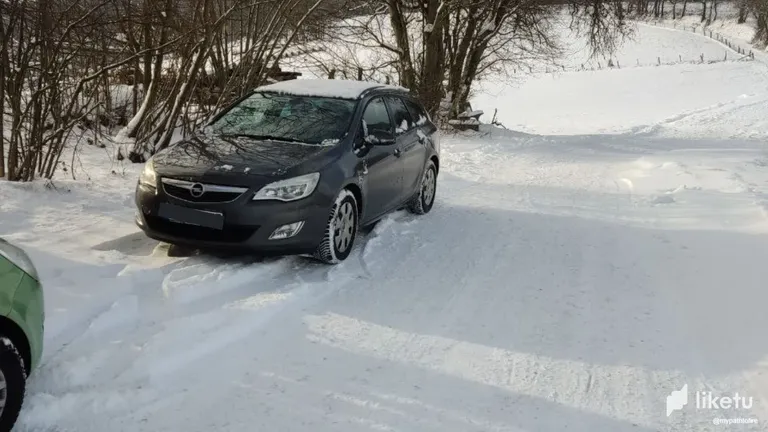 Parking on the snowy roads.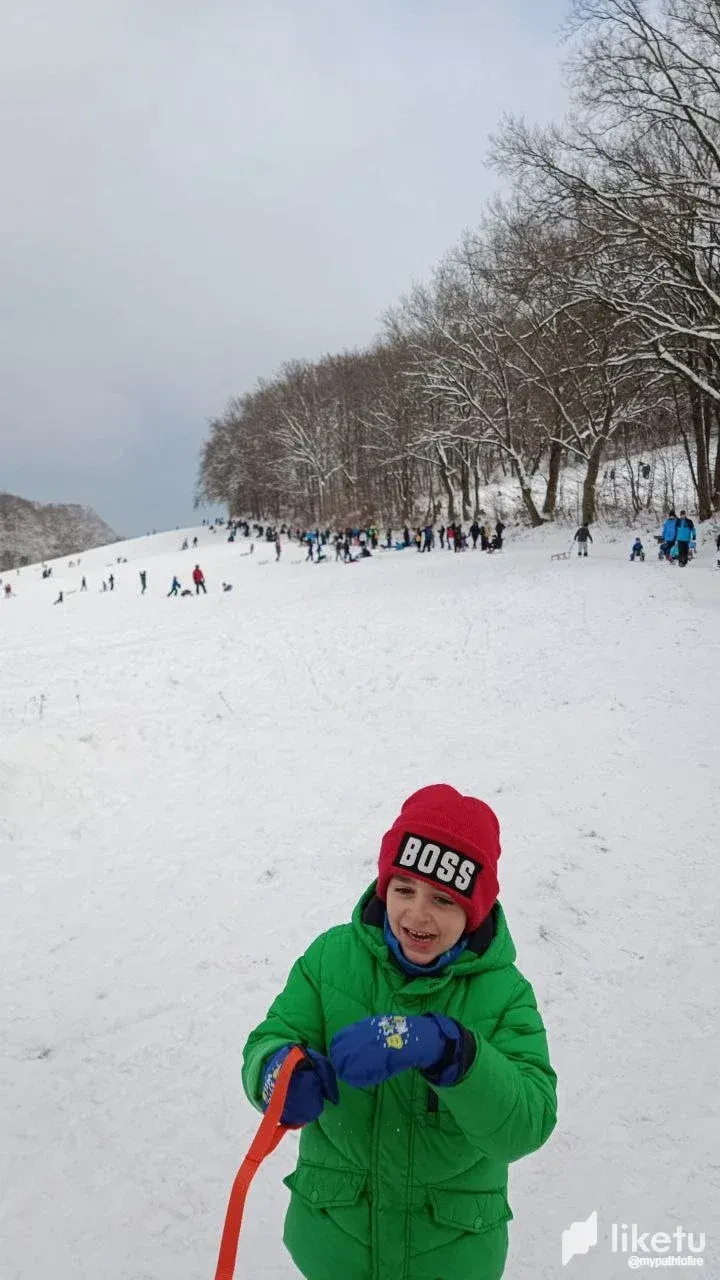 My son was excited to be going sledging.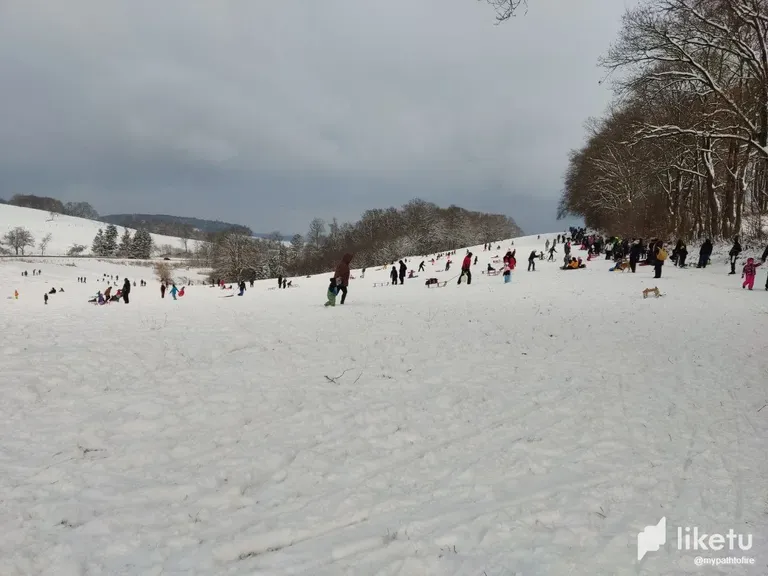 The hills are in perfect condition for sledging.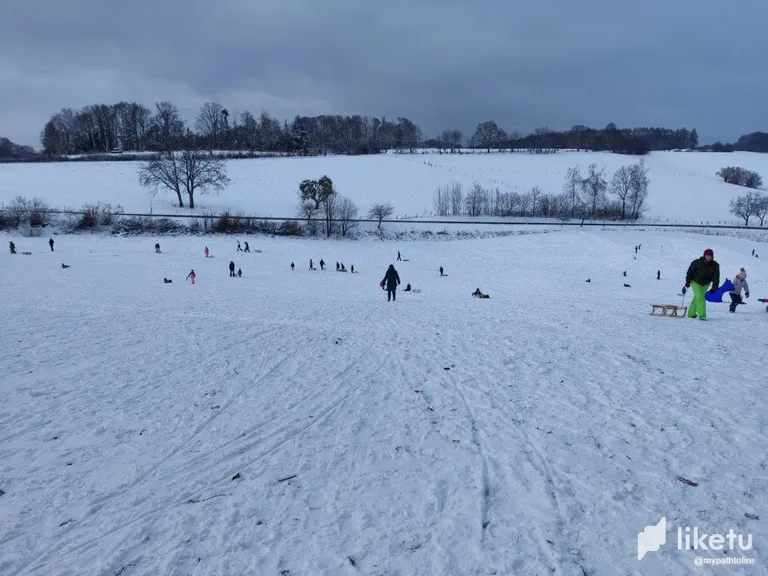 Our starting point for sledging.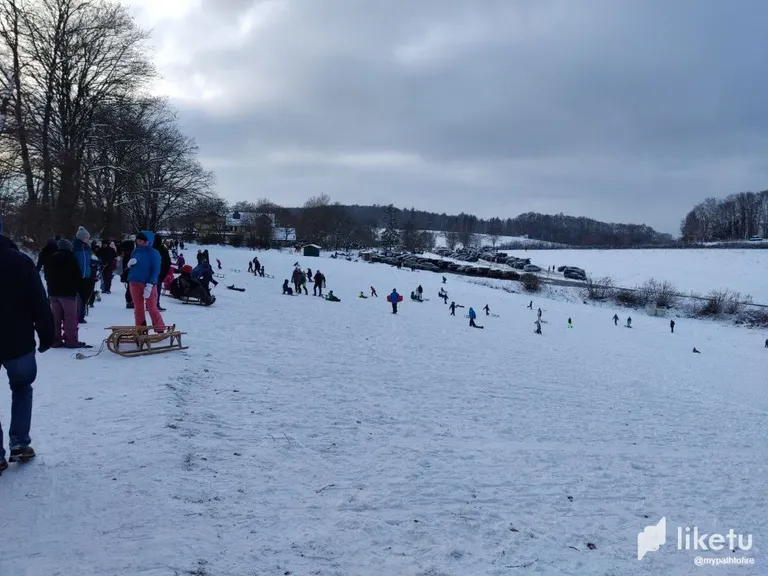 There were many people there.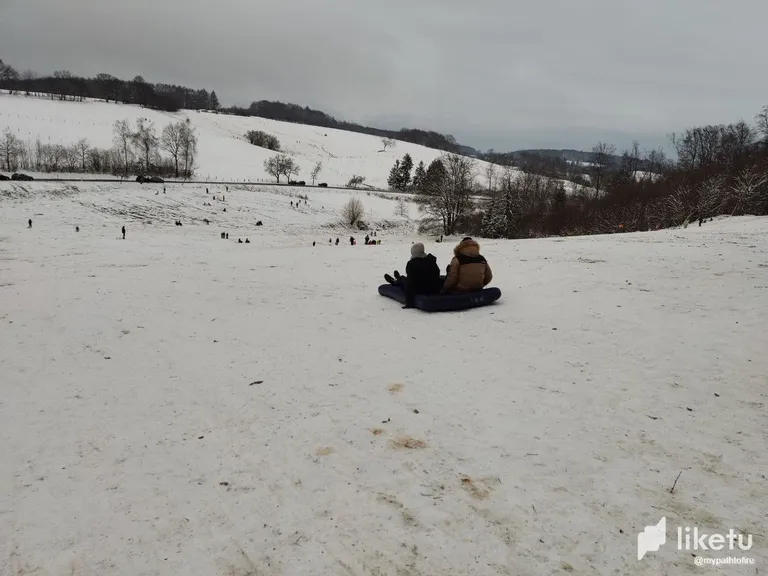 One couple caused a few laughs by trying to sledge with a blow-up mattress.
Overnight on Friday, we received a huge dump of snow that we haven't seen for a while. The temperature was really low and we had snow everywhere. It was really cool. The roads were harder initially to navigate until the winter service had finished salting all of the roads. In the supermarket carpark was some thick black ice that was very slippery.
Once we had some supplies, we decided to get our winter gear on and go to our favorite sledging spot in the mountains nearby. The Kuralpe Kreuzhof is a great spot on the edge of the Odenwald where people can sledge down many of the hills and it usually can get very packed when the snow comes.
It is also a good spot where people can go off and do walks and hiking in the snow. The hotel and restaurant also get very busy here but many people also bring their own hot drinks and food to enjoy on the hills. Once we found a spot on a road where I was sure we could get out of again, we grabbed our sledges and headed up the first hill.
On Saturday the snow was fresh and was the perfect sledging conditions. My son was very much enjoying sledging down the hill and was getting more confident as he was going.
On Sunday, the snow was not so fresh and the snow was very compact and like very slippery ice. This was also still very good for sledging. The temperature was increasing so the snow was starting to melt in places though. On the hill, we saw one couple trying to sledge with a big blow-up mattress which would not sledge down the hill which was surprising.
After a top weekend of sledging action, it was a shame to see most of the snow melting away today.
Thanks for reading.
All photos are my own.

Let's connect : mypathtofire
---
For the best experience view this post on Liketu