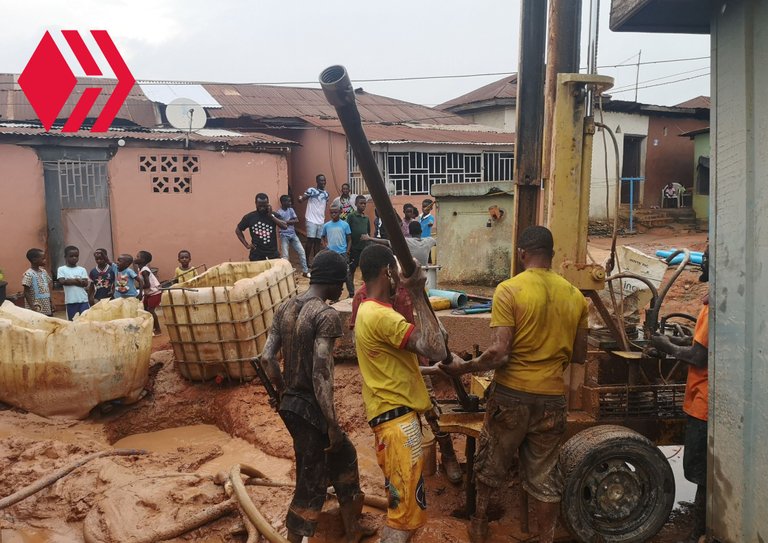 The first phase of the Hive water project commenced today. The construction process will go through three phases, same like the previous water projects we have worked on. With the drilling of the borehole today, phase one was successfully done.I will say it's the most important aspect of the project where a lot of work is done.
This phase entails surveying the land to find the ideal location for water.It is more concerned with assessing the geophysical properties of the underlying area. Following the survey, drilling is completed by pumping and piping the borehole.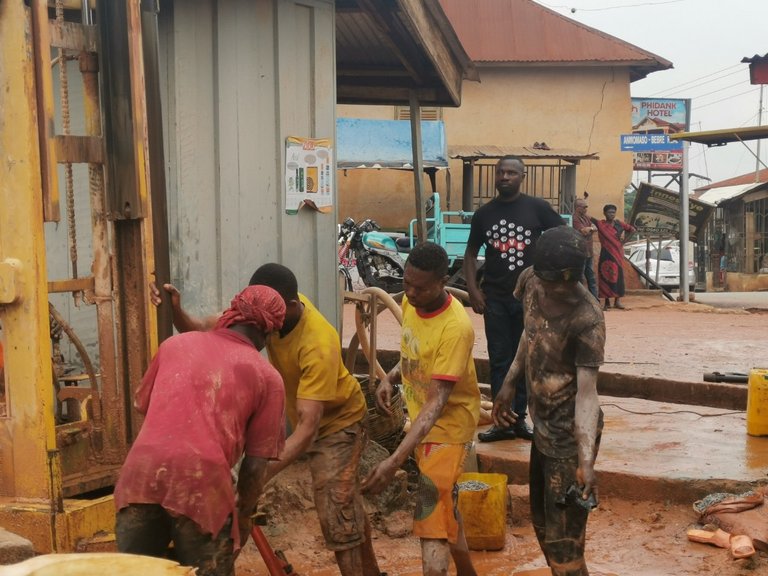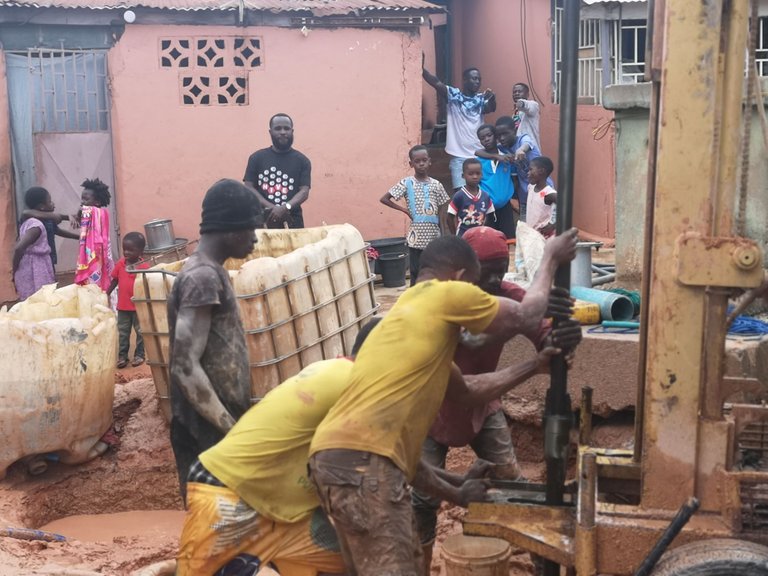 Today's borehole drilling and pumping operations were successful. The driller encountered some difficulties yesterday, which delayed the commencement of the work till today. It took them around 8 hours to finish the entire process of drilling, which started in the early hours of today.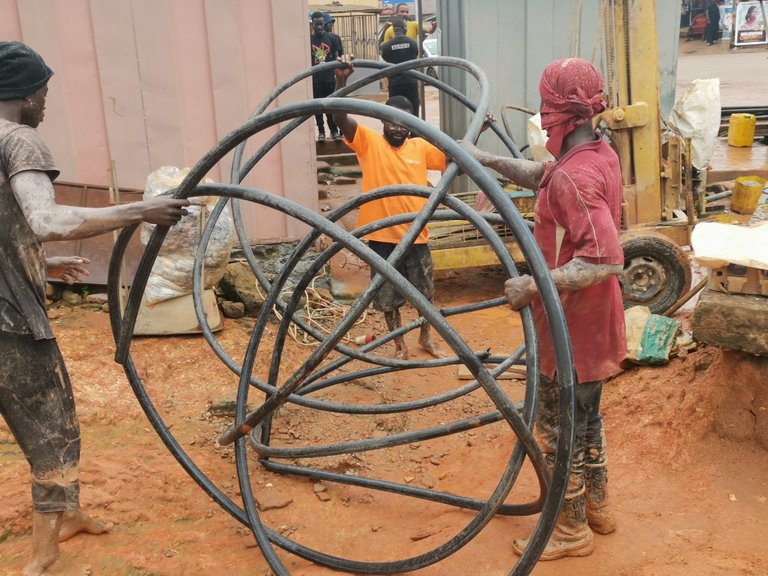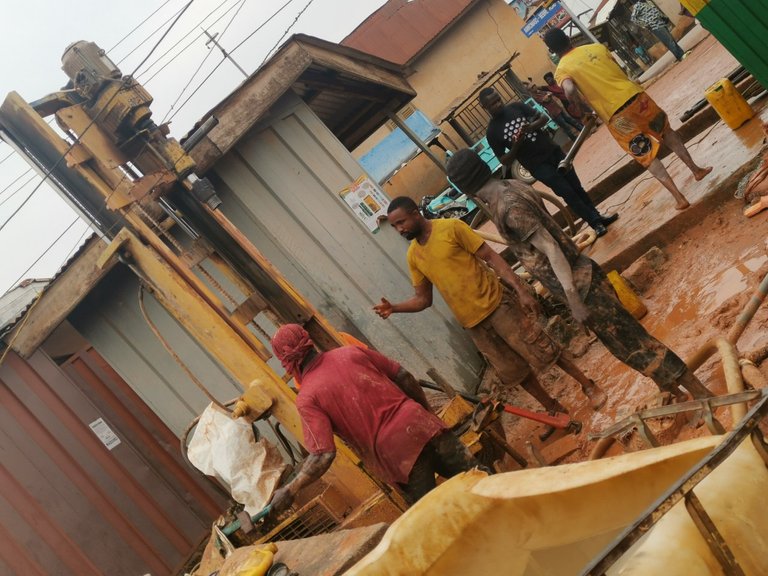 Work was quite challenging today because it had rained all day, but the drilling company did an excellent job as they worked so hard to complete phase one. They drilled the hard ground with their drilling machine and diamond drill bit till water began to gush out of the drill hole. This was the time they installed the PVC pipes and subsequently the water pump.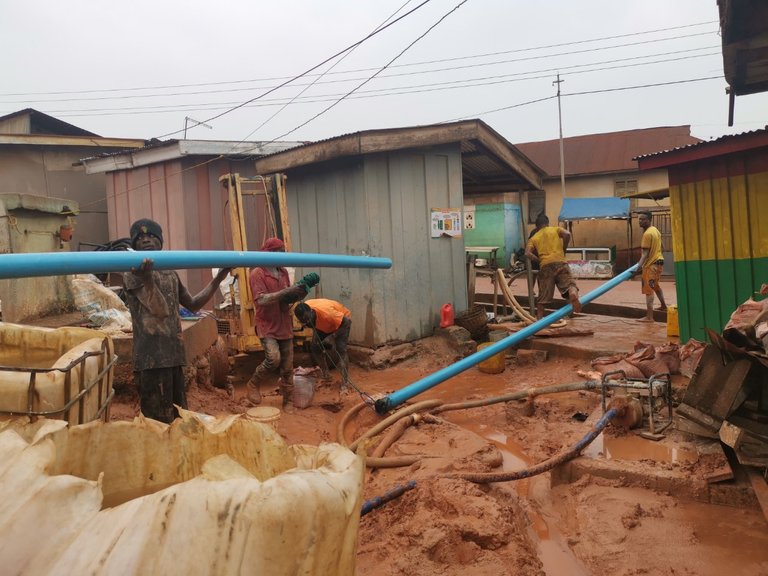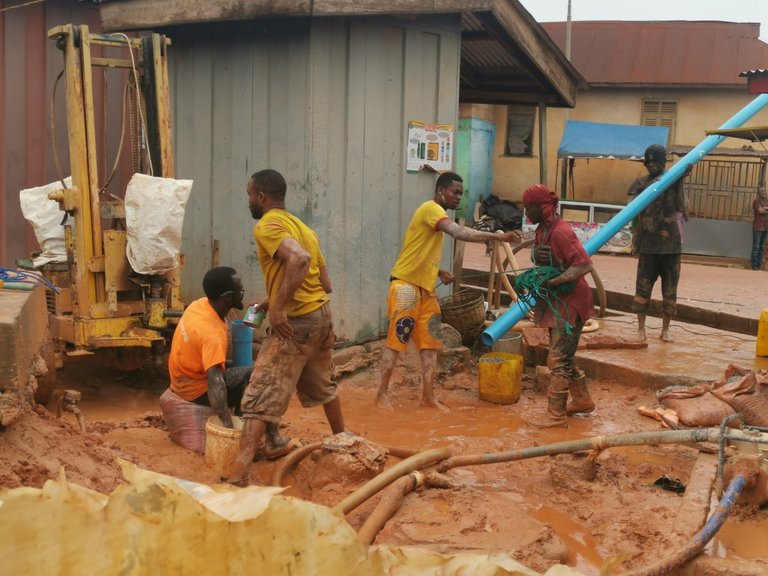 The next task is to flush away the muddy water in order to remove all dirts and make room for the clean water. To guarantee that the clean water is suitable for drinking, it will still undergo testing and treatment. We are quite happy with how the work is going so far and anticipate moving on to the next stage soon.
According to our estimated timeframe, we should be able to complete all three project phases in two weeks, barring unforeseen circumstances. The tower construction for the tank and wall construction for the taps are the next phase and we start on next week.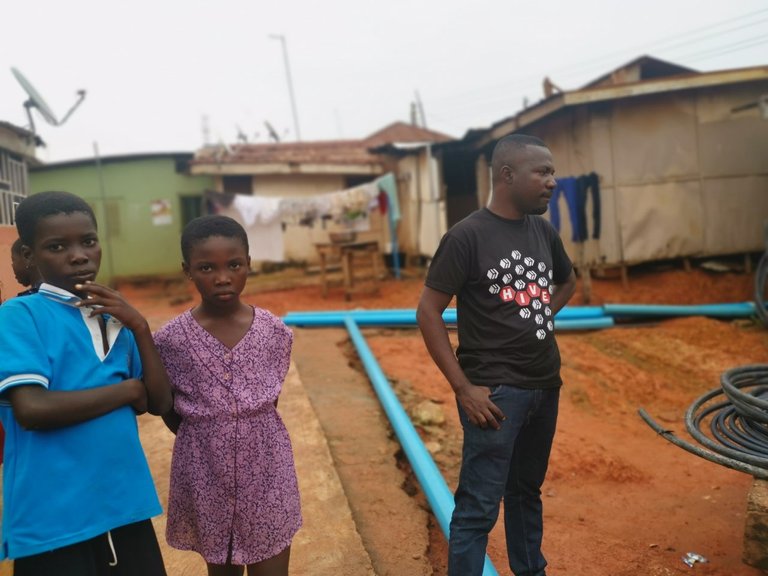 Today, we were joined by some of the residents who came to watch the drilling process since word of the project had already spread throughout the Anwomaso town. They are eagerly anticipating its completion so they can begin to use it. Hive reaching out to them and solving their water crisis is their greatest joy. They have a good reason to be happy.
By the end of next week, phase two of the project should be finished, enabling the facility to begin serving its intended purpose. We are happy to see how the work is progressing and we are much grateful to all the supports we have received from the Hive community.
---
---
Project : Construction of borehole system
Location : Anwomaso, Kumasi-Ghana
Sponsor : @valueplan