Alive Chat for June 9, 2021
---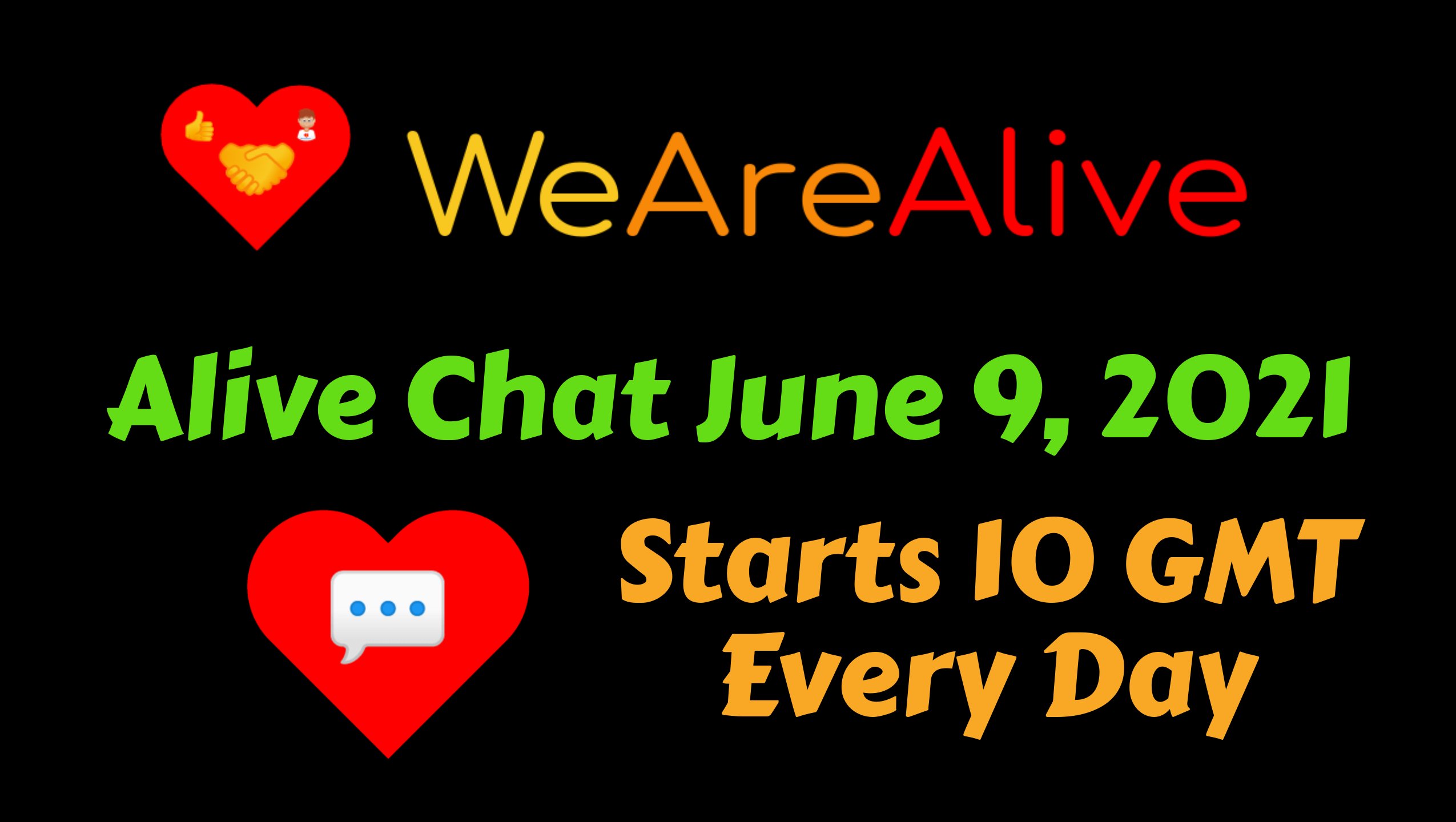 Made in Desygner
Alive Chat June 9, 2021
This is the Alive Chat for today, come and hang out with the We Are Alive Tribe, share news and ideas, or ask any question you want answered.
The Alive Chat starts at 10 GMT every day, and we recommend to be there at the start so that we can have an actual chat on chain, all later comments are also welcome of course.
Meaningful comments will be upvoted with ALIVE Power using @flaxz.alive and @iamalivechalleng accounts to reward them with ALIVE tokens.
ALIVE token earnings on the @alive.chat account will be used to fund our Alive Tipping bot on @youarealive, and what is not needed for that will be staked.
Earnings of liquid Hive will be used to buy ALIVE tokens on the market and used the same way as above.
Alive Tipping Bot
Minimum ALIVE Power to use our tipping bot is 1000 AP, and each 1000 AP also allows you to send 10 tips per 24 hours (just note that if you are on the lower end you might need to wait a bit between each tip to have them go through).
Use command !ALIVE in a comment to send a tip, and do make sure to add a space just after to make sure it works correctly.
We Are Alive Tribe
The We Are Alive Tribe is located on wearealiveand.social and the ALIVE token on Hive-engine is our native rewards token, it uses a linear rewards curve and splits the rewards 50/50 between authors/curators.
Happy Wednesday!
Delegations of ALIVE Power has now been enabled, which costed 1000 BEE and was paid for with our earnings of continued sales of the miners.
Here is also our current richlist of ALIVEM.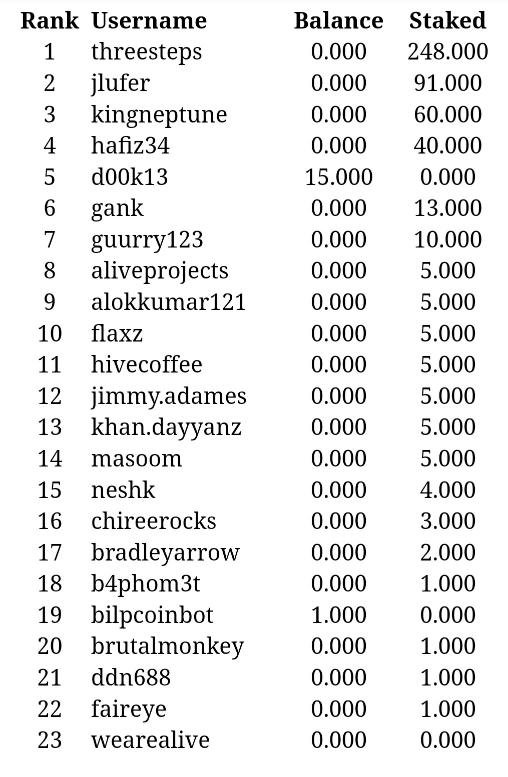 Happy Wednesday everyone.
Thank You!
Thanks for reading the post and please enjoy chatting with the We Are Alive Tribe below, and ...
Stay safe, awesome and alive.
Sincerely
Alive Chat
Written by @flaxz
---