For some reason, I'd been inactive in the past few weeks in this tribe. I have personal stuff to do at the university where I am studying. Since I am a first-year college, I still have culture shock because of flooding school works and assignments that I haven't experienced before when I was a pre-school and high school student.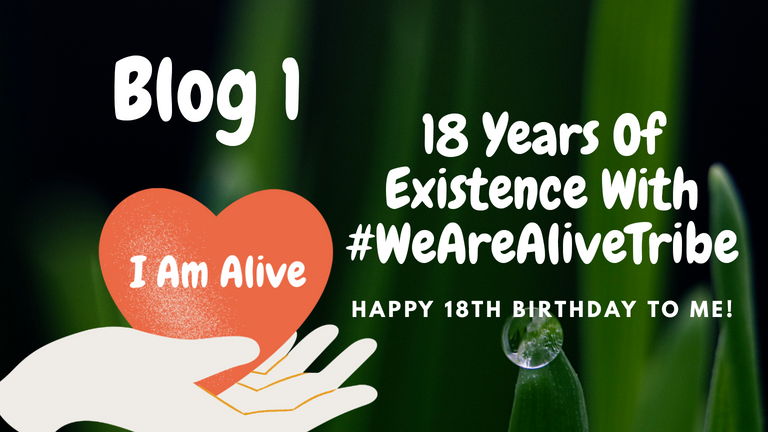 However, tiredness is paid off when the 17th of November came. It was the day where I celebrated my birthday and turned 18. I had classmates who visit me to eat in our house as part of the culture, we had a lot of fun conversations, and drink some beer for fun.
Somehow, I forgot the stressful works and days that I have in life as part of being a teen and a student. In my 18 years of existence, there are different things that I had learned. Enjoy your childhood life because as your age increases, you will face new things that you haven't experienced before, and from this experience, you will learn. This is also the time where you will open your mind to the reality where not everything is good, some (or most) of them are bad.
Above all, there is one thing that you need to remember. It is to be thankful that #YouAreAlive and #WeAreAlive. Every day, you will wake up and face a new day of lessons and experiences.
Author's note: As you remember, I started the 30-day challenge but I am afraid that I cannot finish them until the 30th day of the time where I joined this tribe. Nevertheless, I will continue writing and tell the word that I am #alive whenever I have time. The reason is, it is really hard to manage my time to the point that I cannot always write, I know that this tribe will understand me since most of you here are wonderful, great, and understanding.