Hello IAAC!!
How are you doing today?!
I honorably welcome you to my alive post.
How was your day?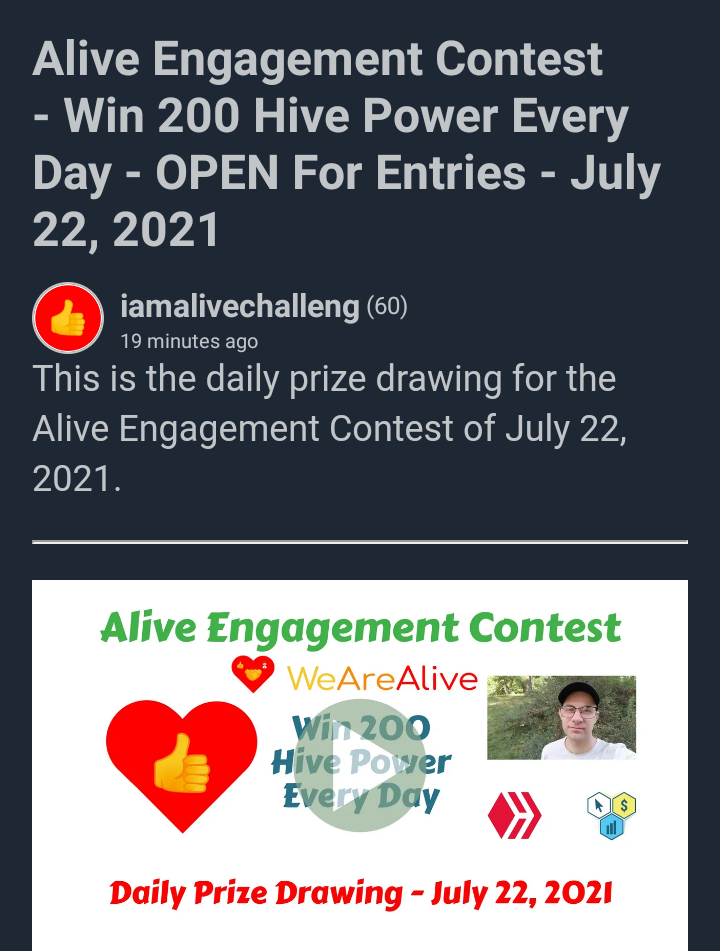 Hello hive and alive challenge tribe members!!
Have you heard!!
There's this tribe that rewards you for writing about your day.
Yes, it's very real and it has been live for long to be called "A new tribe".
Yeah, am a beneficiary of this goodness.
I've been writing in this community in hive before the development of the tribe.
The tribe has its indigenous token known as alive. You can earn the token by writing good posts on daily basis (1 post per day) and making good comment(s) on people's posts (engagement). You can also earn more by buying the token and powering up to increase your voting strength. This is same as buying the token and delegating some to active users.
Cool, right?
Yeah.
To spice it up, am inviting you to join the daily draws here. In this comment challenge, you'll need to follow the rules strictly in other to qualify for the draws.
One of the good things that has kept me writing in this community is the encouraging comments that I get whenever I write about my day (either stressful or stress-free).
Am alive to share this to you.
Why not give it a try.
Thanks for stopping by.