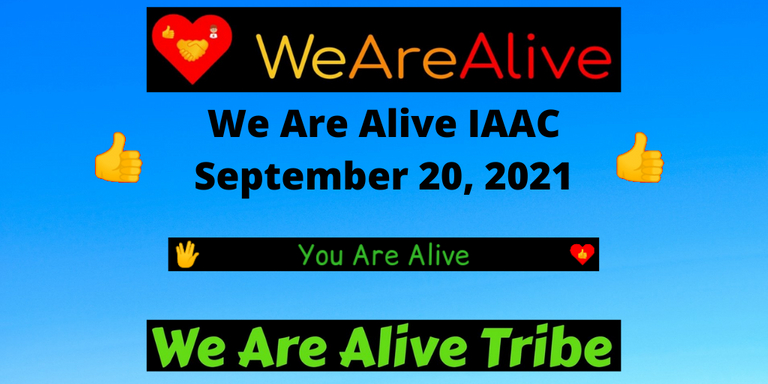 Made in Canva
Hello Hive friends, hope you are well and alive, a day with an all red crypto market, the weather in my town with drizzle and a high of 30C.
Watching the crypto market with a Bitcoin losing about 10%, several analysts believe that investors reduced risk amid a fall in global markets, stock markets are also falling due to restructuring in China's real estate market linked to the highly indebted developer Evergrande, as stock markets fall it drags cryptocurrencies down as well, another factor that is affecting cryptocurrencies is the intensification of regulations globally, let's see how far this fall goes and if the market is able to recover in the short term.
I am alive, thank you for your support.
I invite you to the community chat for any questions or suggestions, every day there is a topic for you to participate, we are waiting for you. We Are Alive Chat
Today's topic: Plan Your New Week
In today's Alive Chat we encourage you to make a plan for the new week, a detailed plan day by day, which take you closer to your goals, and then put your plan into action and follow it to success, enjoy your Monday!