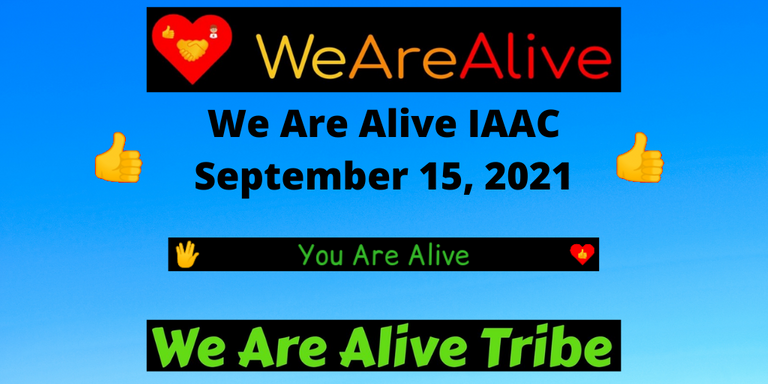 Made in Canva
Happy Wednesday to everyone in the community, hope you are well and alive, today a day with showers forecast for the afternoon and a high of 31ºC.
According to World Health Organization statistics, overall covid-19 cases in the week from September 6-12 were 3.9 million, down 13% from the previous seven days, the first significant decline in two months of the delta variant boom.
With regard to the vaccination campaign, more than 5.7 billion doses against covid-19 have already been administered worldwide, at a current rate of 33 million per day, and more than 40% of the global population has received at least one dose, although this percentage does not reach 2% in low-income countries, according to figures from the health networks.
I am alive, taking care of myself every day so as not to enter the statistics of this pandemic.
I invite you to the community chat for any questions or suggestions, every day there is a topic for you to participate, we are waiting for you. We Are Alive Chat
Today's topic: Stake ALIVE
In today's Alive Chat we remind you to stake your ALIVE tokens before the staking contest tomorrow where we give out a total of 1000 ALIVE as stake to eligeble participants, enjoy your Wednesday!