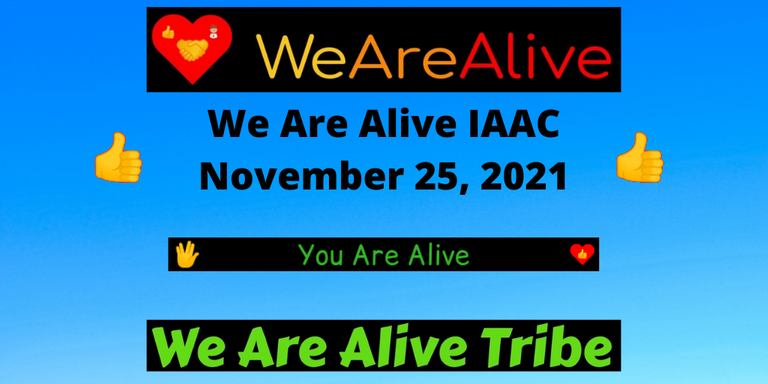 Made in Canva
Happy Thursday to everyone in the community, a sunny day in my town and a maximum temperature of 25ºC.
In the elections held in Venezuela this past November 21, abstention and division of the opposition won, not understanding that without unity there is no possibility of defeating "Chavismo", is an absolute truth, the people are tired of unfulfilled promises by the opposition that raised the banners of cessation of usurpation, free and fair elections and transitional government, producing an abstention of over 60%, without unity there is no victory.
I am alive, hoping that someday we can get out of this dictatorial government.
I invite you to the community chat for any questions or suggestions, every day there is a topic for you to participate, we are waiting for you. We Are Alive Chat
Today's topic: Luke Is Alive
In today's Alive Chat we talk about the Luke Is Alive contest, and encourage you to start hunting for Luke, and Mike will also swing by to answer your questions, enjoy your Thursday!