Here I just want to inform everyone that there might be some possible downtime for PaidActionProfits.com in the coming days, this is due to a domain transfer to a new registrar.
---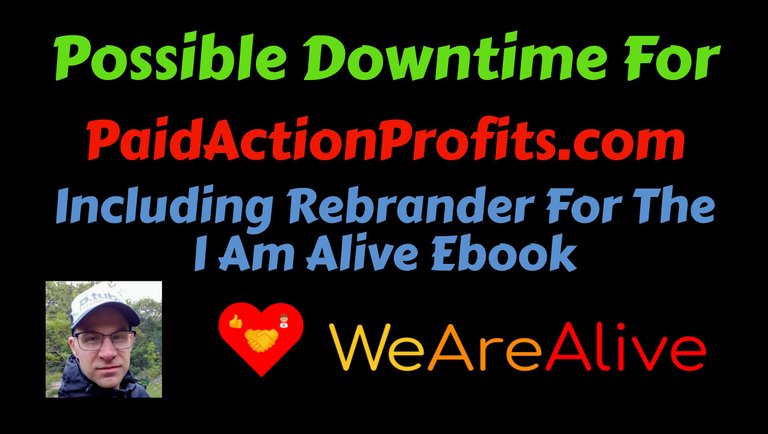 Made in Desygner
Hi there and welcome to my blog, my name is Erik Gustafsson and I go by the handle @flaxz.
Possible Downtime For - PaidActionProfits.com - Including Rebrander For The I Am Alive Ebook
I have just started a domain transfer to a new registrar for PaidActionProfits.com, from my understanding this will be completed in the next few days.
During this process there might be some potential downtime, even if all goes well as I hope it will, but I just want everyone to know about it so you are not surprised if it happens.
What I use this domain for is to currently developing a membership site, plus I am also hosting the rebranding script for all of my ebooks, including the I Am Alive ebook.
So if you run into any issues with the rebrander in the next few days you know what is going on.
Thank You!
Thank you very much for reading this post and I hope you liked it, leave your thoughts in the coments below, and ...
Stay Awesome!
Sincerely,
Erik Gustafsson
This is my own personal opinion, do your own research before investing, and seek legal counsel if uncertain.
---
---