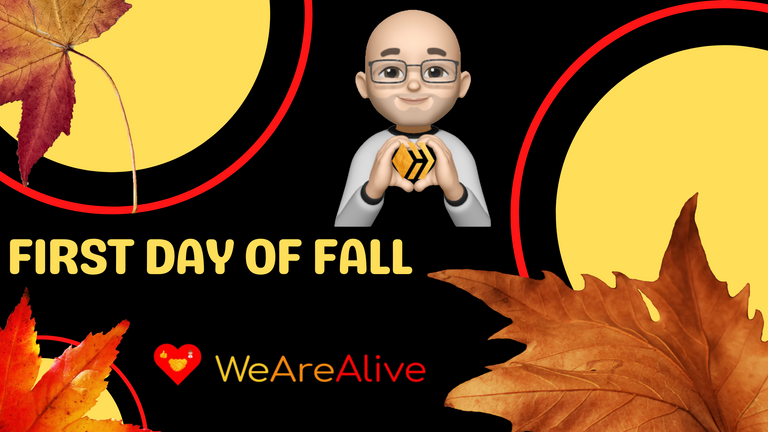 Being born and raised in New York, while living there for most of my life, the appreciation for the four seasons was palpable.
As a kid, it's obvious that summer would be the season we always looked forward to; because there would be no school to worry about.
Also, as a kid winter was exciting; because which kid who has experienced snow wouldn't love it?
As I got older, the summers in New York were way too hot and muggy and when the snow came during the winters it was mostly dreadful except when it came down. Snow coming down is probably one of the most beautiful things to watch in person.
The aftermath of walking through sludge and dirty snow SUCKED!

Once I reached an age, where I was commuting into the city, it was so much more comfortable during the fall and spring seasons. I rode the iron horse for most of my working life in New York, so on a hot summer day or very cold one; was fucking brutal.
Ironically, those uncomfortable times was all part of the New York charm. I still value my memories of the bad and the good.
But Fall? There is just something special about that feeling of not only how the leaves start turning yellow and littering the ground; but just knowing that the holidays were coming, the American baseball playoffs, American football season and the sense of either, a not so great year at it's tail end or the optimism for a new year that was coming in soon.
FALL WEATHER
It is the summer's great last heat,
It is the fall's first chill: They meet.
` Sarah Morgan Bryan Platt
SOURCE
The absolute best feeling of all, was the weather. When the summer season is slowly getting left behind and we start breaking out those jackets and sweaters, the jeans and the long sleeve shirts was always a treat for me.

Living in Central Florida, we don't get to experience that true Fall feeling unless we l luck out later in October.
When I moved out here, it was around an October and the weather was spectacular. I was like, "hey, I could get used to this!"
You see, I had never visited during the Fall in all the years I came out here to visit my late mother and grandmother.
So, when I made the decision to move out here it was a pleasant surprise to experience Fall weather that actually felt like Fall weather.
I remember coming to visit my family here during Christmas and I was supposed to be here through New Year's and it was hot as hell. I said, no way and left before New Year's lol.
That was a long time ago.
That was when I was younger and was adamant that I would never live out here and well, never say never.

I'm sure many of you have the pleasure of experiencing the four seasons at it's best and at it's truest.
Unfortunately, during my last few years living in New York and Pennsylvania the seasons became inconsistent. It was as if Summer went right into Winter and Winter went right into Summer.
Here in Central Florida, It's hot most of the time or just very few fall feeling days. I won't lie, that when we have those few weeks where it's colder than folks would like, I am loving it. It's never going to be as cold as it was in New York or Pennsylvania. Well, I'm sure if it does; that is definitely not a good thing.

I'm hoping that October comes intensely Fall forward and I'm able to get back some of that spark that I'm lacking lately.
I hate to revert back to the last two years where things have been tough physically and to that end some mental right hooks, especially that Tiffany and I have just recently been back to working out and feeling our way through the injuries and making sure we don't regress to the latest hit we took.
Thankfully, we returned to our HIIT routine on August 29th after three months of physical therapy and although it has been tough, we count our blessings.
Now, that makes for a good Fall season.
Our summer was spent going to the chiropractor, specialists and having to take every precaution to ensure we get back on track. We had a very nice summer despite all that. It wasn't a typical Team Jiffy (Jimmy and Tiffany) summer, but we did have some good times.
So as we enter Fall of 2022, I am getting that feeling I love so much and my optimism is starting to tick up and with my favorite baseball team officially in the playoffs, my favorite football team not going 0-2 to start the season, our first running event of the season coming up in October and the annual Hell Week under the orange lights after that; I'm super excited for the Fall season once again.

Let's Gooooooooooooooooo!!!
*HIVE Image in the Divider Courtesy of @doze
I'm an upgraded member and use the following services:
CANVA.COM
IMGBIN.COM
CLICKTRACKPROFIT.COM
LEADSLEAP.COM
LISTNERDS.COM