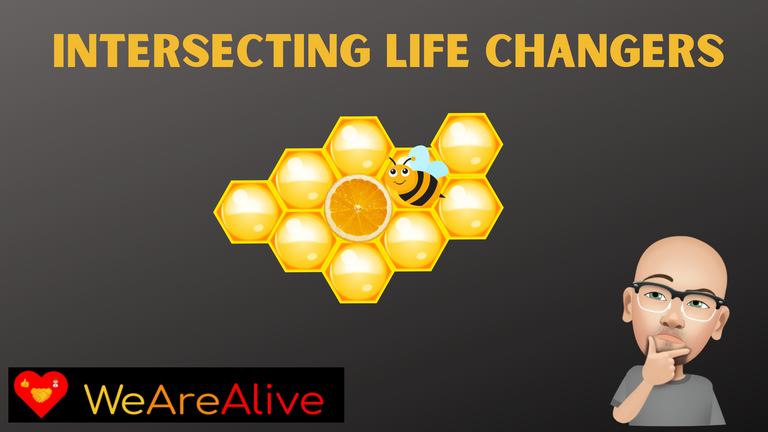 I can go on about the what if's in my life. Self sabotage had been rampant most of my life. Whether it's a product of growing up in the hood, seeing your father have and raise another family around the corner or just battling common demons that come with hanging out in the streets and clubbing as I got older.
Those at the end of the day are excuses, because nothing really was stopping me from moving ahead in life. I just chose to be the status quo of being a product of the streets. I did have limits on how much of it, I allowed to engulf my life; but I used it as a vehicle to self medicate in various ways, directly or indirectly.
Without expanding on that life, I can simply put it this way. I had opportunities to be the dealer, I chose to be the customer instead.
I partied with the best of them. I mean I could party 24/7 if I had the money and time - It was on.
I'm never ashamed to put this out into the universe, because it's my truth and I like to always see my progress and not wallow in my past self destructions.
There were those moments in my life, where I pulled myself out of the brink to what could have been life or death. Trust me, not as dramatic as it may seem; but the truth.
Before I expand on what this post is about, there is one key moment in my life that put me on a path to saving my life - the first time.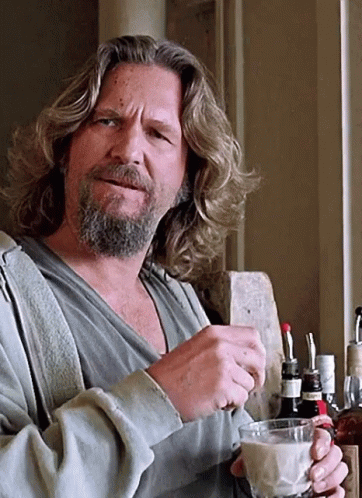 Two key moments in my life, that I hold close to my heart are:
When I looked in the mirror one day and saw a zombie. That zombie was me. I looked horrible. I had let my life be dominated by a substance that was gradually creating a path of destruction. I was in twenties and still young, so I said to myself; I have to get the hell out of here. Left my beloved Brooklyn, New York and headed to Queens, New York.
There I rented a room in an older couple's mansion in Kew Gardens and I began my road to a better life and away from all temptations. Honestly, I took a ride back to Brooklyn and would bring stuff back with me, but that became monotonous and slowly - not necessary for me anymore.
I mean a lot of the above I can expand and write tons of stories, but I just wanted to provide a sense of where I'm at in life and give a backstory; so that you read it through my eyes and perhaps, resonate with it or at least get an idea; how I got here.

The crazy thing about the things above is that I had made strides in my life for the better. I had gone back to school later in life and got a degree and other positive life changing events. The one thing that was not changing was still being in the hood.
So leaving that behind, creating some good things in my life; but now I was dealing with overeating, smoking, beer chugging, fast food, etc.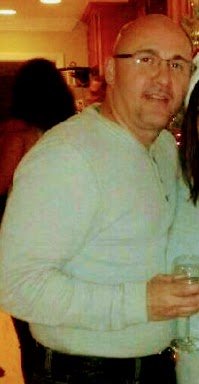 Dude, I was packing them pounds. That was over 10 years ago, but right around the time when my second impactful moment came around.
A few months after that picture, my ex-wife and I were looking over some photos that were recently taken and I saw one of myself that had a beer in one hand, a cigarette in the other and my belly was bigger than I ever had in my life. Freaked me the fuck out. What had I done to myself?
That was a life changing moment, because since then; I stopped smoking, cut back on my drinking drastically, haven't done any extra curriculars (bad stuff) in forever, stopped drinking soda, no greasy chips, can't remember the last time I had a Big Mac and so many other changes.
Then I had to do the whole workout thing. Ho Hum.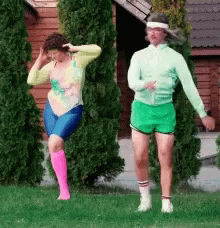 Went to Planet Fitness for a few months, but then some friends of my ex-wife and I told us about a placed called Orangetheory Fitness and that they were opening up a studio nearby.
Not to sound cliché - the rest is history, well my history.
I've come a long way and these are just a few proud momentous shots: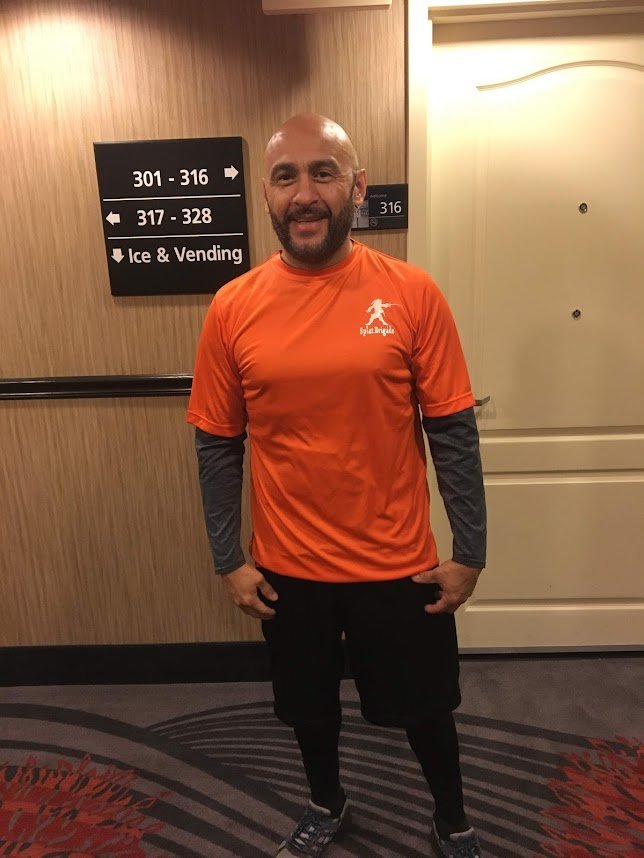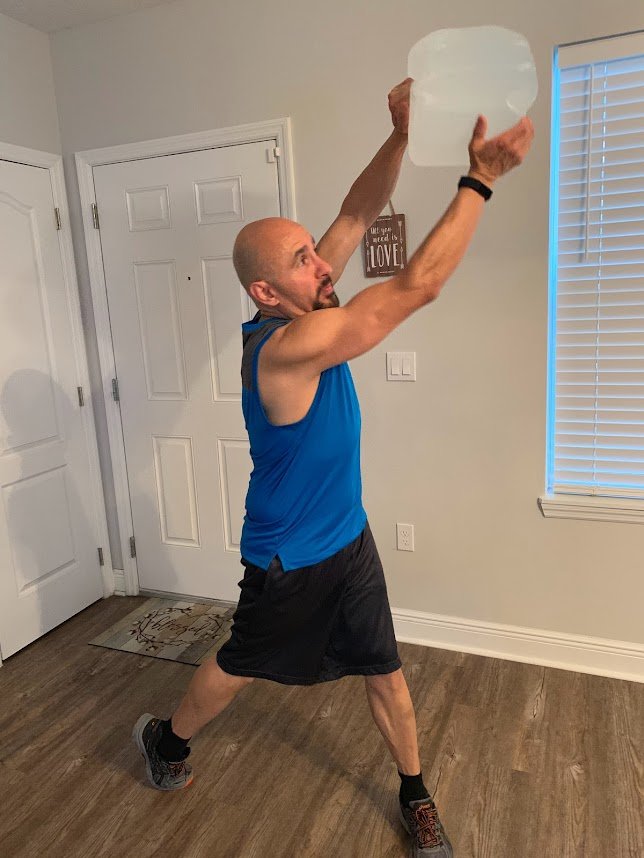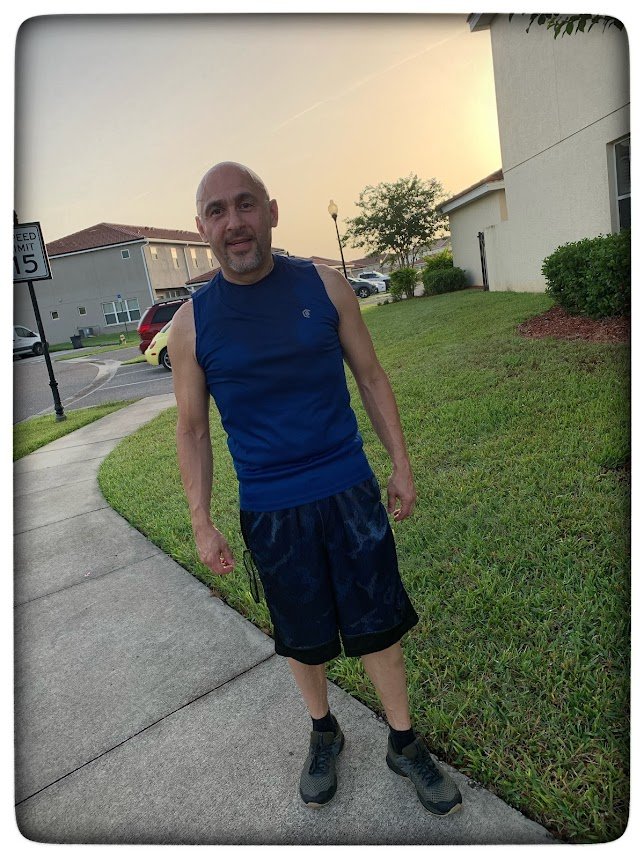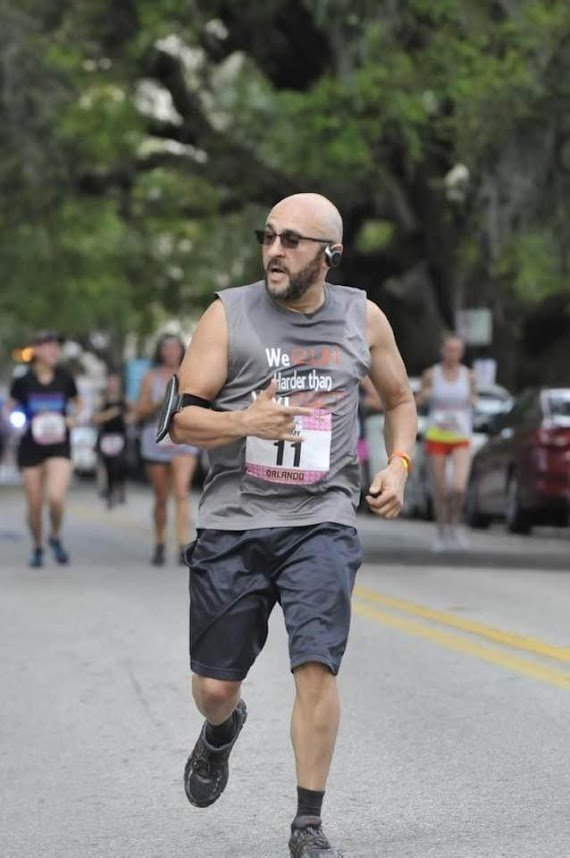 These have been taken within the last few years - IN MY FIFTIES!
To be part of OTF is the most impactful time of life. It has saved my life, because of what it has done for my health and fitness; it has enhanced my mental and spiritual state as well.
It's also an amazing community: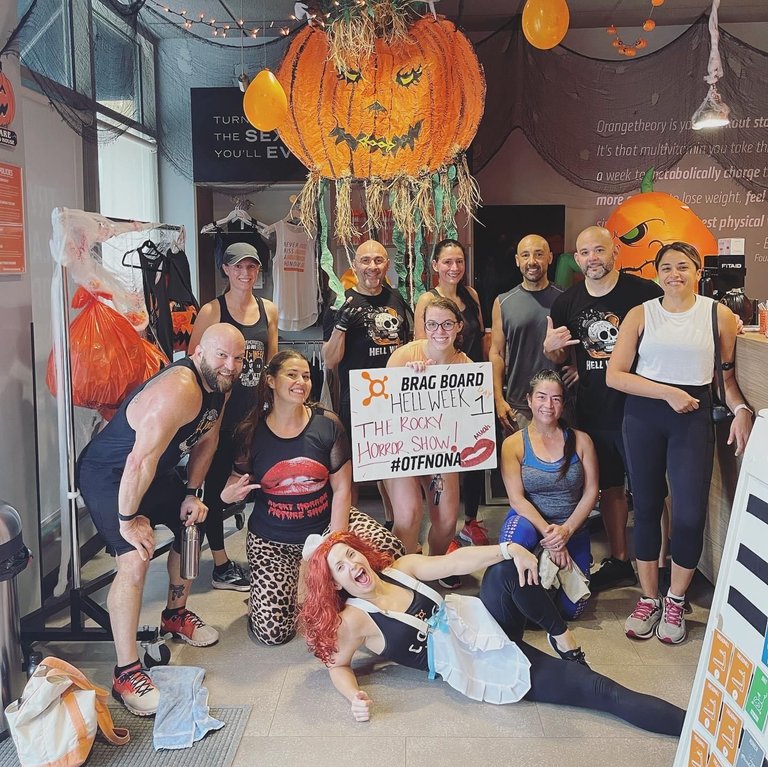 We have met the most amazing people from the members, to the studio associates, managers and owners and to the incredible coaches.
Although, my fiancé wasn't in my first year of the OTF journey; because I was with someone else, at the time; she has been my Orangetheory ride or die for the last 7 years: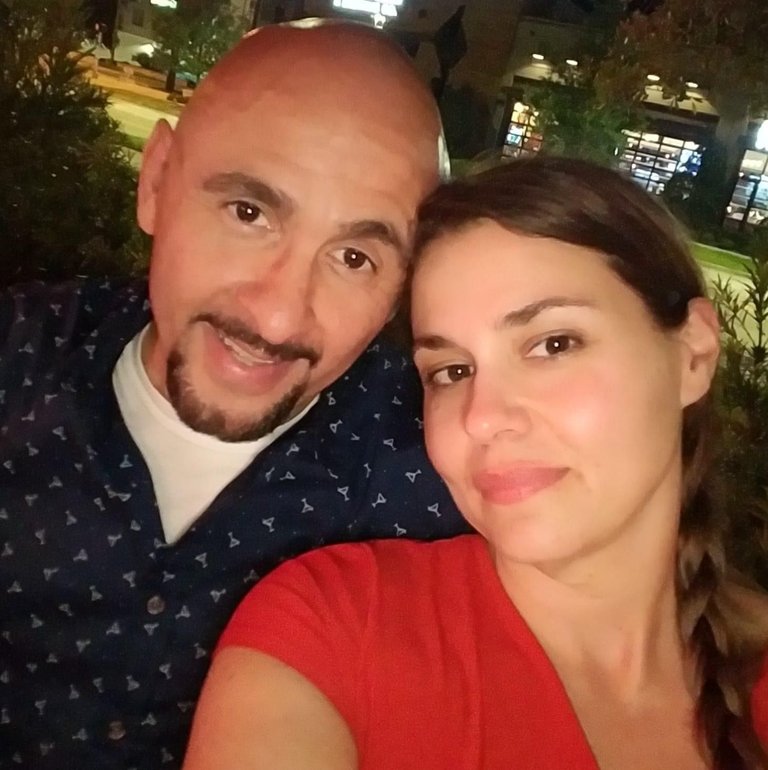 Needless to say, being an Orangetheory Fitness member was enough for me; because it represents who I am now. I mean everyone who knows me, understands in no uncertain terms - that I bleed orange.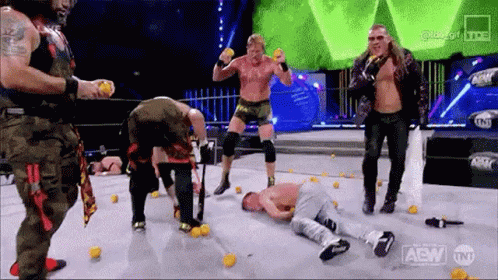 Then came HIVE
For many years, I always felt that I needed to be my own boss. To have full control of my life. Being raised on welfare, being part of the streets may have been detrimental in one aspect; but it also has been a catalyst for me to leave that all behind and always forge ahead.
Although, I've self sabotaged a handful of opportunities that could have put me on easy street for years to come; it has brought me to this blockchain by way of @jongolson and the amazing inner circle and team.
The passion I have for OTF, the unwavering of it's product and what it provides in terms of community, how it constantly evolves and how it continues to provide results is equivalent to how I see HIVE.
Folks can talk to me about a million options outside of OTF and I will always say - NOPE, I bleed orange. Yes, I've tried other things and outside of participating in a bunch of running events and couple of Rugged Maniac obstacle course races and spin cycle classes - nothing and I mean nothing comes close for me.
That's how I feel about HIVE. Yes, I read up about other blockchains. I have some crypto in tokens outside of HIVE, but NOTHING and I mean NOTHING will persuade me to leave this community.
I will be working out at OTF until my body totally gives out and I'll continue my activity and contribution into HIVE as long as it remains true to what it is.
ALIVE and THRIVING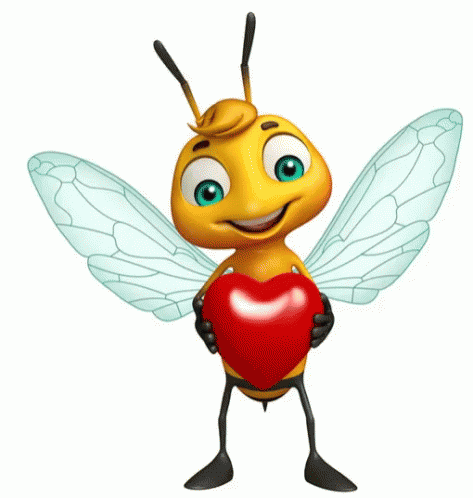 I AM ALIVE
*HIVE Divider Courtesy of @doze