---
Hola amigos hivianos. La gran mayoría de las personas somos competitivos y deseamos crecer en cualquier ámbito de la vida; Si bien hay muchas maneras de crecer, la que más me ha resultado, hablando de esta maravillosa compañía (hive) fue la relación con las personas, recuerden, un comentario puede ser el inicio de una buena relación, incluso de una amistad, esto es vital para el crecimiento, ya que a la hora de votar contenidos, por lo general inicias por tus amigos (¨feed¨).Este es mi ¨video¨ tres cientos noventa y tres ininterrumpidos apoyando este
inmejorable ¨desafio¨ de:  
@flaxz
.
#IAmAliveChallenge
.
#hivelsalive
.
Hello Hivian friends. The vast majority of people are competitive and want to grow in any area of life; Although there are many ways to grow, the one that has worked the most for me, speaking of this wonderful company (hive) was the relationship with people, remember, a comment can be the beginning of a good relationship, even a friendship, this is vital for growth, since when it comes to voting content, you usually start with your friends (¨feed¨). This is my ¨video¨ three hundred and ninety-three uninterrupted supporting this
unbeatable ¨challenge¨ from:  
@flaxz
.
#IAmAliveChallenge
.
#hivelsalive
.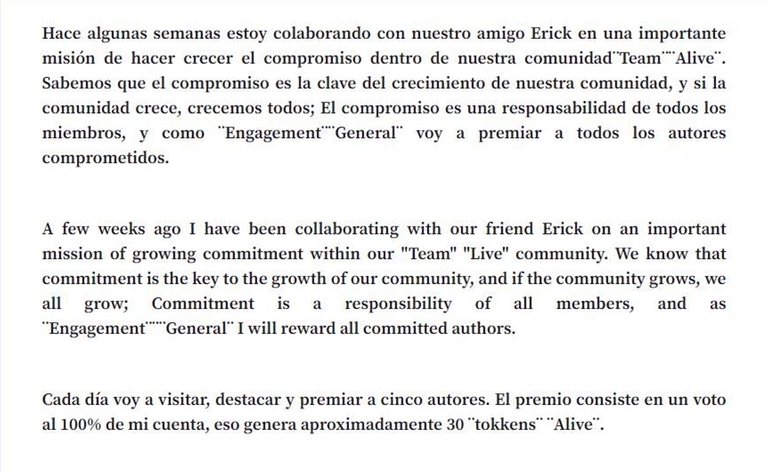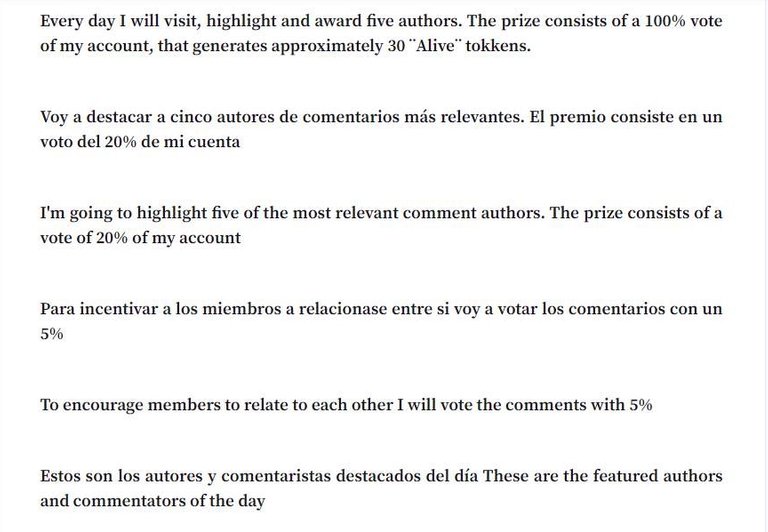 @sgbonus: 
@yousafharoonkhan: 
@fredkese: 
@flaxz: 
@femcy-willy: 
@ddn688
@hafiz34
@madushanka
@imfarhad
@fragozar01

Feliz de estar aquí en el jardín viendo un poco la evolución de nuestras platas, y aprovechando la oportunidad para hacer mi ¨video¨, en donde puedo compartir las cosas que sucede aquí; Agradecido con este ¨desafío¨ que me recuerda dar gracias a ¨nuestro¨ ¨creador¨ por la vida
Happy to be here in the garden watching a little the evolution of our plants, and taking the opportunity to make my ¨video¨, where I can share the things that happen here; Grateful with this "challenge" that reminds me to give thanks to "our" "creator" for life
Desde que se anunció que vamos a construir nuestras propias ¨vacunas¨, solo se habla de todo lo relacionado a ello; Después de que se dispararon los ¨índices¨, hay que reconocer que se aceleró la ¨vacunación¨, ahora algunos profesionales han comenzado a recibir la segunda ¨vacuna¨; Con respecto a esto, está habiendo mucha preocupación, ya son varias los que fallecen después de recibir la segunda ¨vacuna¨, el más relevante es de una ¨profesional¨ joven que no tenía ningún tipo de afección que ha fallecido, esta ¨noticia¨ tienen a las personas muy preocupadas, nuevamente surge el miedo a ¨vacunarse¨
Since it was announced that we are going to build our own ¨vaccines¨, we only talk about everything related to it; After the ¨indexes¨ shot up, it must be recognized that ¨vaccination¨ was accelerated, now some professionals have started to receive the second ¨vaccine¨; Regarding this, there is much concern, there are already several who die after receiving the second "vaccine", the most relevant is a young "professional" who did not have any type of condition who has died, this "news" they have people very worried, again the fear of being "vaccinated" arises.
La situación aquí es tensa y preocupante, continua creciendo el ¨nivel¨ de los afectados, hemos alcanzado los 3.980.000, algo que mantiene un poco la tranquilidad son los 3.560.000 que vencieron a la afección, la preocupación permanece en la gran cantidad de fallecidos, ya hemos alcanzado los 82.000
The situation here is tense and worrying, the ¨level¨ of those affected continues to grow, we have reached 3,980,000, something that maintains a bit of tranquility are the 3,560,000 who defeated the condition, the concern remains in the large number of deaths, we have already reached 82,000
Anoche ha estado lloviendo, si bien no fue mucho, es suficiente para que cambiemos los planes que tenía para hoy. Como no podemos hace mucho, voy aprovechar para hacerles una actualización del ¨jardín¨ delantero; Como pueden ver, las plantas evolucionan bien.
It was raining last night, although it was not much, it is enough for us to change the plans I had for today. As we can not do long, I will take the opportunity to update the front ¨garden¨; As you can see, plants do well.

Source: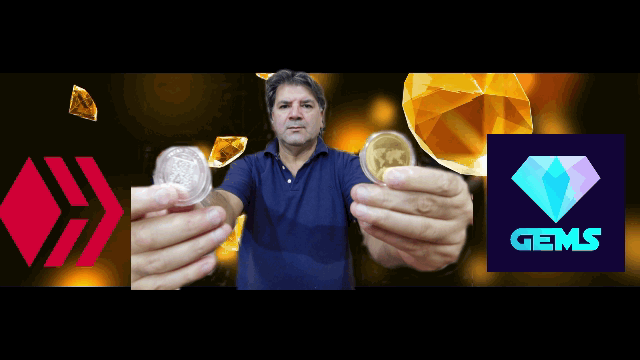 Source:  vimeo-free-videos
---
▶️ 3Speak