Brief description of the daily life in the personal quarantine.
+++
Breve descripción de la cotidianidad en la cuarentena personal.
---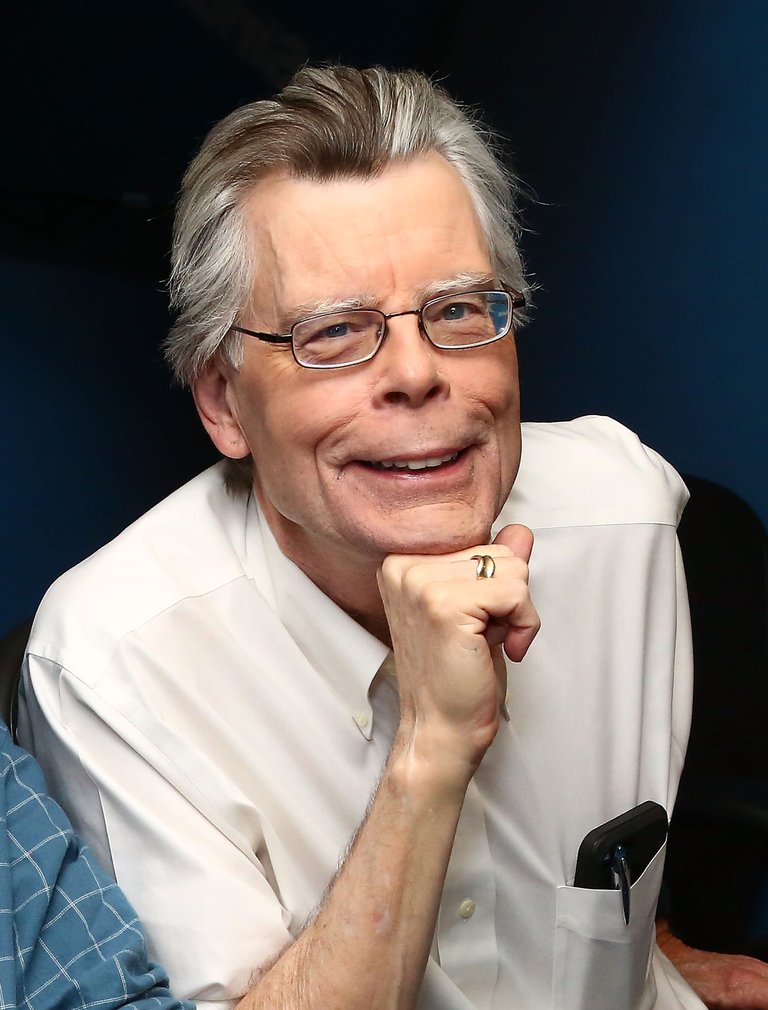 Stephen King
Image's Source - Fuente de la Imagen

---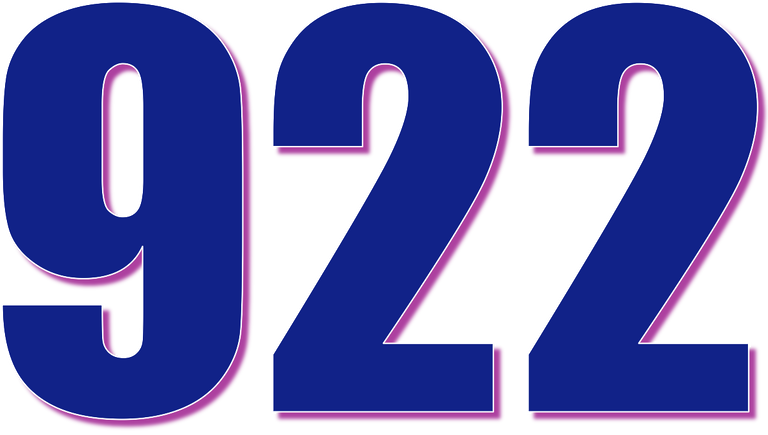 Image's Source - Fuente de la Imagen
---
It's Wednesday, I'm home, and I've had a quiet day so far, I guess if you've read me before you know that I love these quiet days, even though they may seem boring to many people.
I was thinking about what to do the record of the day, for a moment I considered touching the current national and international
#news
, but they are so delicate that they are even scary. At the national level, the progressive decline of public services and service infrastructure is almost announcing a potential national collapse, there have been fires in small shopping malls of clothing retailers in the capital, and it happens that firefighters in the capital of The republic does not have its vehicles working, they do not have adequate protection equipment and the water tankers are out of service due to mechanical failures... it is a disaster. We have news of a fire in an oil refinery due to lightning that struck a part of the facility, but it turns out that this natural accident is not something that exonerates human responsibility, since it turns out that the lightning rod system should be working, and it seems that it was stolen to be sold for scrap, despite how dangerous the tropical storms with electrical discharges that we have every year are.
Let's add to this the news that the Third Investigation Report on Human Rights violations in
#Venezuela
came out, in which the execution of torture, humiliation and other hair-raising atrocities is pointed out, also indicating the intellectual authorship of these things by high government officials... that's terrifying.
If it is the international news that caught my attention, it turns out that the protests in Iran by women over the death of a young woman who was in the country to visit relatives and ended up dead, apparently from a beating given by the police (the question of wearing the hijab veil wrong), it is quite shocking, but it has little support from foreign powers that could put pressure on its government to open up changes in its laws in this regard.
Continuing with the international news, since the statements made by the President of the Russian Federation, Putin, about the status of the 'special operation' in Ukraine, which is a euphemistic way of calling that war of invasion that he started, put his own people to protest in Moscow and in more than 30 Russian cities, the people of his country agreed with the invasion, but did not agree with a forced military draft. I find that very contradictory, but people are like that, they like their country to increase its territory and seize resources from other countries, but they are not willing to put the blood and deaths that those achievements demand as a price. Now, it appears that an exodus of people trying to leave Russia to avoid compulsory military service has begun, prompting the government to ban the sale of airline tickets to men who might serve, but then , resort to an escape by land through the country's borders, including the one they share with Finland, which have published some photos about it, and it seems that the queues of cars are more than 10 kilometers.
As you can see, the news is not pretty. In all this, my brother told me something a little more pleasant: Today, in 1947, the American writer Stephen King was born, author since the 70s of the last century of horror novels, supernatural fiction, mystery, science fiction and fantastic
#literature
. Despite the fierce criticism of the literati, the public loves many of his works (perhaps what the critics hate is that his 'commercial' literature is loved by the masses) the sale of his
#books
, for the year 2006, they had already exceeded 350 million copies. Much of his works have been adapted to
#cinema
and
#television
. He has published 64
#novels
, eleven collections of short stories and novellas, and seven non-fiction books, as well as a screenplay. The film adaptations of his stories have had notable box office success on most occasions.
Personally, I always remember his early works, when I was terrified in the movie by a killer car that had its own life and turned out to be frankly a very nice car, I'm talking about Christine.
+++
Es miércoles, estoy en casa y he tenido un día tranquilo hasta ahora, supongo que si me has leído antes sabrás que me encantan estos días de calma, a pesar de que puedan parecer aburridos para mucha gente.
Estaba pensando sobre que tema hacer el registro del día, por un momento consideré tocar las
#noticias
nacionales e internacionales de actualidad, pero están de un delicado que dan hasta miedo. En el ámbito nacional, la decadencia progresiva de los servicios públicos y de infraestructura de servicios está casi anunciando un potencial colapso nacional, se han presentado incendios de pequeños centros comerciales de minoristas de ropa en la capital, y sucede que los bomberos de la capital de la república no tienen sus vehículos funcionando, no cuentan con equipo de protección adecuada y los carros cisternas de agua los tienen fuera de servicio por fallas mecánicas... es un desastre. Tenemos la noticia de un incendio en una refinería de petróleo por un relámpago que cayó en una parte de la instalación, pero resulta que ese accidente natural no es algo que exonere de responsabilidad humana, pues resulta que el sistema de pararrayos debería estar funcionando y parece que se lo robaron para venderlo como chatarra, a pesar de lo peligroso que son las tormentas tropicales con descargas eléctricas que tenemos todos los años.
Sumemos a eso la noticia de que salió el Tercer Informe de Investigación sobre violaciones a los Derechos Humanos en
#Venezuela
, en el que se señala la ejecución de torturas, vejaciones y otras atrocidades que ponen los cabellos de punta, indicando además la autoría intelectual de estas cosas por parte de funcionarios del alto gobierno... eso aterra.
Si se trata de las noticias internacionales que me llamaron la atención, resulta que las protestas en Irán por parte de las mujeres por la muerte de una joven que estaba en el país para visitar a unos familiares y terminó muerta, aparentemente por una paliza dada por la policía (cuestión de que llevaba mal puesto el velo Hiyab), pues es bastante impactante, pero cuenta con poco apoyo de las potencias extranjeras que pudieran hacer presión sobre su gobierno para que diera apertura a cambios en sus leyes al respecto.
Siguiendo con las noticias internacionales, pues lo de las declaraciones del presidente de la Federación Rusa, Putin, sobre el estado de la 'operación especial' en Ucrania, que es una manera eufemística de llamar a esa guerra de invasión que él comenzó, pusieron a su propia gente a protestar en Moscú y en más de 30 ciudades rusas, la gente de su país estaba de acuerdo con la invasión, pero no está de acuerdo con una leva de recluta militar forzada. Encuentro eso muy contradictorio, pero la gente es así, le gusta que su país aumente su territorio y se apodere de recursos de otros países, pero no está dispuesta a poner la sangre y los muertos que esos logros reclaman como precio. Ahora, parece que se dio inicio a un éxodo de gente que trata de salir de Rusia para no tener que prestar el servicio militar obligatorio, lo que llevó al gobierno a prohibir la venta de boletos de avión para los hombres que pudieran servir, pero entonces, recurren a un escape por tierra por las fronteras del país, entre ellas la que comparten con Finlandia, que han publicado algunas fotos al respecto y parece que las colas de carros son de más de 10 kilómetros.
Como verás, las noticias no son bonitas. En todo esto, mi hermano me avisó algo un poco más grato: Hoy, en 1947, nació el escritor norteamericano Stephen King, autor desde los años 70 del siglo pasado de novelas de terror, ficción sobrenatural, misterio, ciencia ficción y
#literatura
fantástica. A pesar de las críticas encarnizadas de los literatos, el público ama muchas de sus obras (puede que lo que los críticos odien es que su literatura 'comercial' es amada por las masas) la venta de sus
#libros
, para el año 2006, ya habían superado los 350 millones de ejemplares. Buena parte de sus obras han sido adaptados al
#cine
y a la
#televisi
ón. Ha publicado 64
#novelas
, once colecciones de relatos y novelas cortas, y siete libros de no ficción, además de un guion cinematográfico. Las adaptaciones cinematográficas de sus historias ha contado con un notable éxito de taquilla en la mayoría de las ocasiones.
En lo personal, siempre recuerdo sus obras iniciales, cuando me aterrorizó en la película un carro asesino que tenía su propia vida y resultaba ser francamente muy lindo carro, hablo de Christine (1983).
+++
---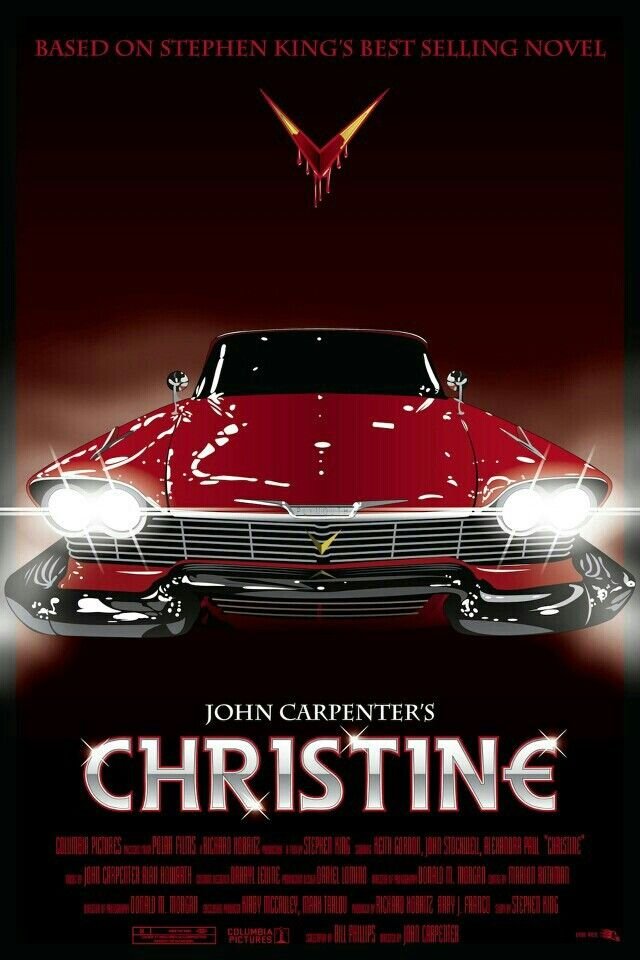 Image's Source - Fuente de la Imagen
---
Also that of Carrie, that young girl who suffered emotional, psychological and physical abuse at the hands of her mother, her high school classmates (Bullying) and ended up using strange mental powers that she had just discovered to unleash a terrifying revenge towards the end of the story.
+++
También la de Carrie, esa jovencita que sufría abusos emocionales, psicológicos y físicos a manos de su madre, de sus compañeros de secundaria (Bullying) y terminaba usando unos extraños poderes mentales que recién descubría para desatar una venganza aterradora ya hacia el final del relato.
+++
---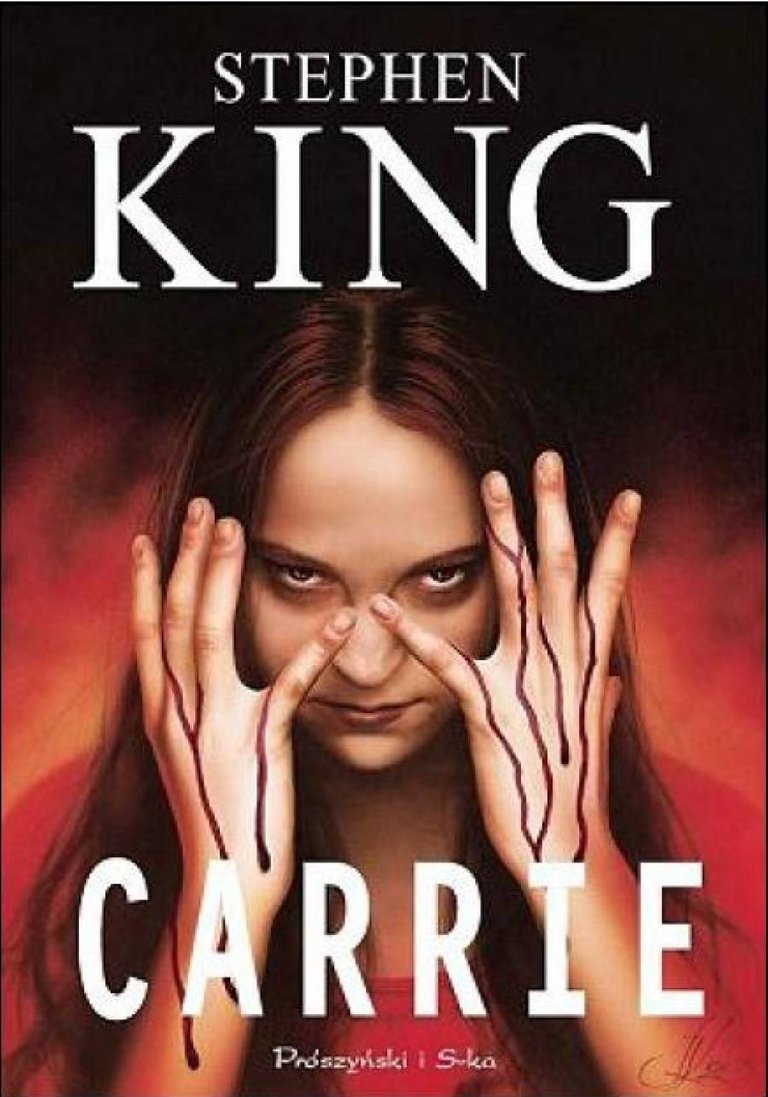 Image's Source - Fuente de la Imagen
---
Although I think the one that left the strongest impression on me was "It", with that evil clown, even more so now that they have released a new version of it and have brought that symbol of 80s terror to this decade.
+++
Aunque creo que la que me dejó más fuerte impresión fue "It", con ese payaso maligno, más ahora que le han sacado una nueva versión y han traído a esta década ese símbolo del
#terror
de los años 80.
+++
---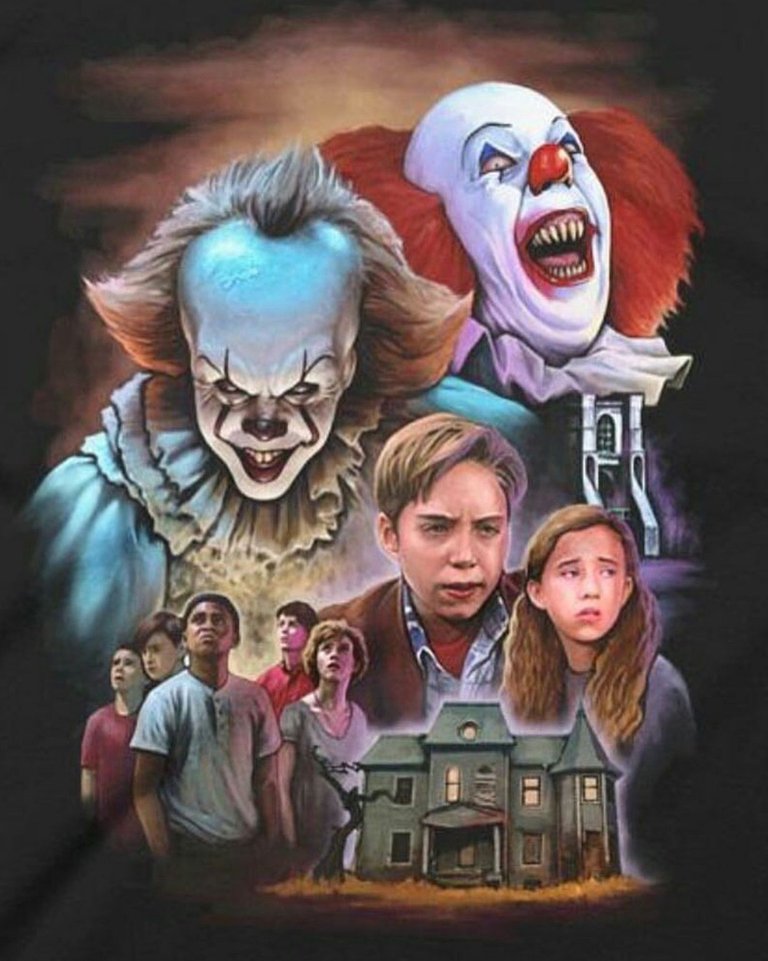 Image's Source - Fuente de la Imagen
---
Well, the long list of works can go on, but I think that's enough, anyway, it remains to say: Happy Birthday
#StephenKing
That and also wish you well and that we can read each other again another time.
+++
Bueno, la lasta lista de obras puede seguir, pero ya creo que es suficiente, en fin, queda por decir: Feliz Cumpleaños
#StephenKing
Eso y también desearte que tú estés bien y que nos podamos leer de nuevo en otra oportunidad.
+++
---