Brief description of the daily life in the personal quarantine.
+++
Breve descripción de la cotidianidad en la cuarentena personal.
---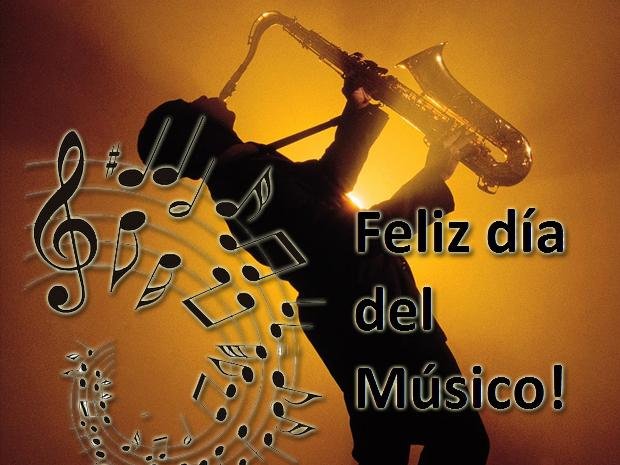 Image's Source - Fuente de la Imagen
---

Image's Source - Fuente de la Imagen
---
I've had a beautiful peaceful Tuesday, I'm thankful for that, it's the kind of days I like. I am ending day 984 since the
#Quarantine
was declared in
#Venezuela
due to the
#COVID-19
#pandemic
, a measure that at least in official statements is maintained because there is no statement from government institutions or figures to withdraw it, but in the reality is that most people no longer wear masks and ignore security measures. As I have read, we have fewer infections, but it happens that in my country the official statistics are not very reliable and one has to take them with a bit of suspicion, there is no way to clearly verify them and if any non-governmental institution (or a private person) provides other figures may face prosecution and penalties of fines or imprisonment, even if the figures it provides are supported by verifiable records.
Let's better take the topic of the day in the ephemeris of
#History
, so as not to go into details that may be sensitive or delicate in my reality. Thanks to my brother, I found out that today is the
Musician's Day
, then, while searching the net a bit, I came across the publication of my colleague
@lecumberre
celebrating the date, since he is musician too, you can read his post at
https://ecency.com/hive-148441/@lecumberre/22-de-noviembre-dia-del-musico-november-22-musician-s-day#@pedrobrito2004/re-lecumberre-20221122t173745633z
+++
He tenido un hermoso martes pacífico, estoy agradecido por eso, es la clase de días que me agradan. Estoy terminando el día 984 desde que en
#Venezuela
se declaró la
#Cuarentena
por la
#pandemia
por
#Covid19
, medida que al menos en declaraciones oficiales se mantiene porque no hay una declaración de instituciones o personajes del gobierno que la retiren, pero en la realidad sucede que la mayor parte de la gente ya no usa tapabocas y no hace caso de las medidas de seguridad. Según he leído, tenemos menos contagios, pero sucede que en mi país las estadísticas oficiales no gozan de mucha confiabilidad y uno tiene que tomarlas con un poco de desconfianza, no hay manera de verificarlas claramente y si alguna institución no gubernamental (o una persona particular) da otras cifras puede enfrentar persecución judicial y castigos de multas o prisión, incluso si las cifras que proporciona están sustentadas en registros verificables.
Mejor tomemos el tema del día en la efemérides de la
#Historia
, para no entrar en detalles que pueden resultar sensibles o delicados en mi realidad. Gracias a mi hermano, me enteré de que hoy es el
Día del Músico
, luego, al revisar un poco en la red, me encontré con la publicación del compañero
@lecumberre
celebrando la fecha, ya que él es músico también, puedes leer su publicación en
https://ecency.com/hive-148441/@lecumberre/22-de-noviembre-dia-del-musico-november-22-musician-s-day#@pedrobrito2004/re-lecumberre-20221122t173745633z
---
Image's Source - Fuente de la Imagen
---
The date is related to the Catholic saints, since the designation of the celebration dates back to the canonization of Santa Cecilia, in 1584, by Pope Gregory XIII, who declared her 'Patroness of Musicians', today is precisely the anniversary of the death of this saint. Although the origin could also be taken further back, since in 1570 a tournament of composers was held in the French town of Evreux (Normandy) that became quite famous.
However, beyond religious connotations, the date was designated as such today by
#UNESCO
and enjoys popularity, not only among musicians (men and women) who cultivate
#Music
in all varieties of this
#Art
, but also for those of us who enjoy it, even if we have a very poor 'musical ear' and can't get decent notes from any instrument, as is my case (personal laughs).
+++
La fecha tiene relación con el santoral católico, pues la designación de la celebración se remonta a la canonización de Santa Cecilia, en 1584, por el Papa Gregorio XIII, que la declaró 'Patrona de los Músicos', el día de hoy es precisamente aniversario del fallecimiento de esta santa. Aunque también se podría llevar más atrás el origen, pues en 1570 se realizó en la localidad francesa de Evreux (Normandía) un torneo de compositores que obtuvo bastante fama.
Sin embargo, más allá de las connotaciones religiosas, la fecha fue designada como tal en nuestra actualidad por
#UNESCO
y goza de popularidad, no solamente entre los músicos (hombres y mujeres) que cultivan la
#Musica
en todas las variedades de este
#Arte
, sino también por quienes la disfrutamos, incluso si tenemos muy mal 'oído musical' y no logramos sacar unas notas decentes de ningún instrumento, tal como es mi caso (risas personales).
---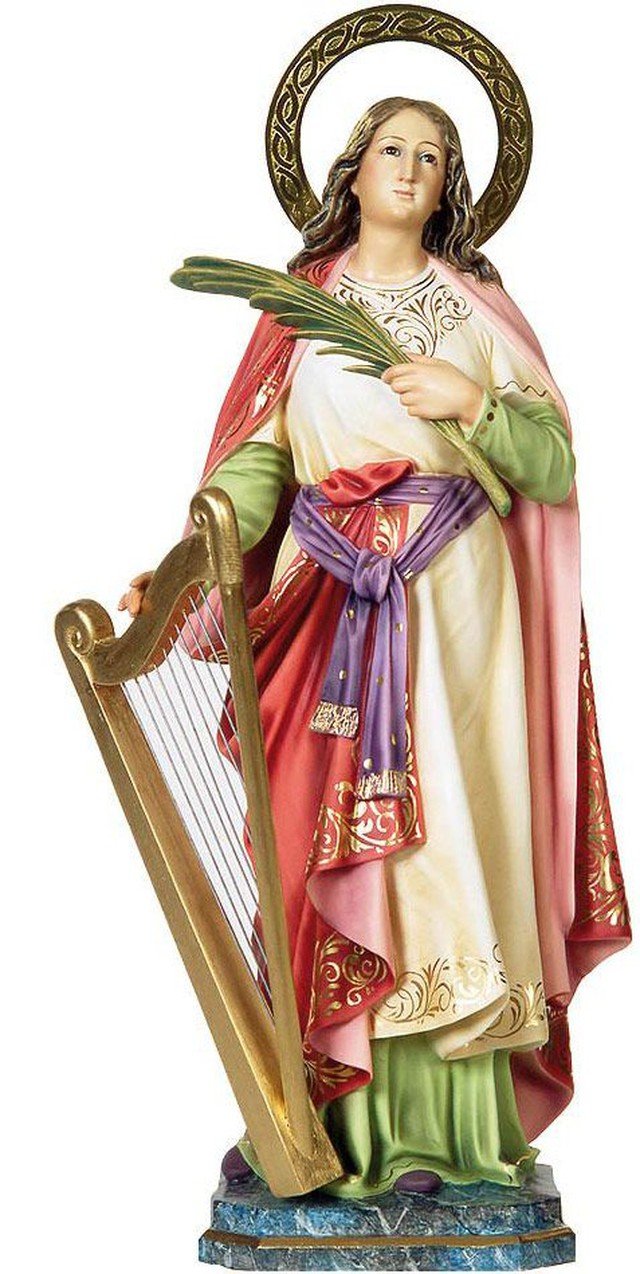 St. Cecilia
Image's Source - Fuente de la Imagen

---
By the way, it caught my attention that the image of the Catholic saint is represented with a musical instrument, either playing it or having it by her side, the instrument in question is a Harp, and it turns out that this instrument is well known in my country, being one of the fundamental instruments for the interpretation of the traditional music of my country. Hence, in some old towns it is customary to say "Harp, four and maracas" as a phrase that refers to popular festival music and that marks the celebration of something.
+++
Por cierto, me llamó la atención que la imagen de la santa católica se representa con un instrumento musical, ya sea tocándolo o teniéndolo a su lado, el instrumento en cuestión es un Arpa y resulta que ese instrumento es muy conocido en mi país, siendo uno de los instrumentos fundamentales para la interpretación de la música tradicional de mi país. De allí que se suele decir en algunos viejos pueblos "Arpa, cuatro y maracas" como una frase que se refiere a la música de fiesta popular y que marca la celebración de alguna cosa.

---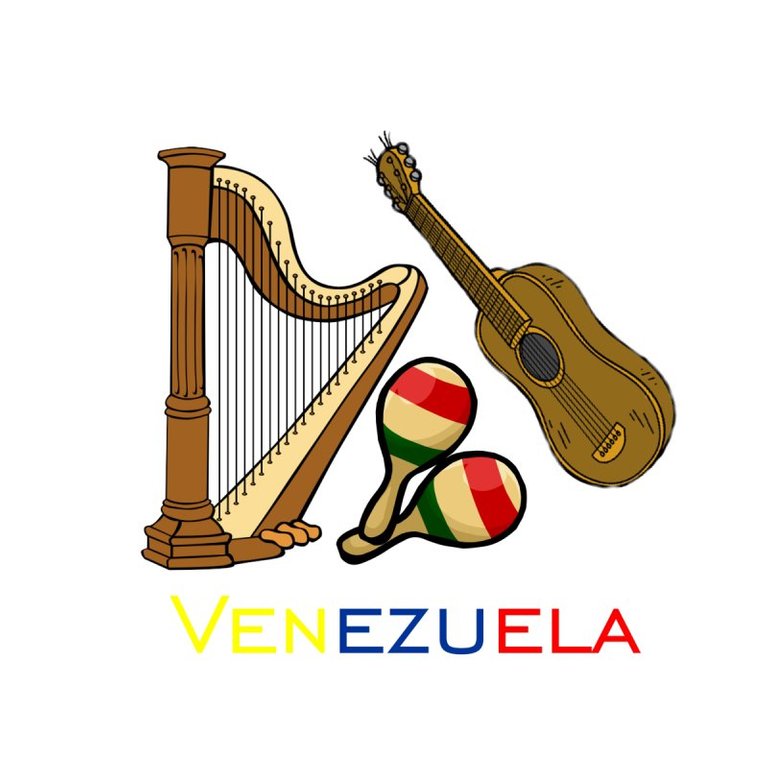 "Harp, four and maracas" + "Arpa, cuatro y maracas"
Image's Source - Fuente de la Imagen

---
Well, that would be all for today, I hope you are well and that we can read each other again another time.
+++
Bien, ya sería todo por hoy, espero que tú estés bien y que nos podamos leer de nuevo en otra oportunidad.