Brief description of the daily life in the personal quarantine.
+++
Breve descripción de la cotidianidad en la cuarentena personal.
---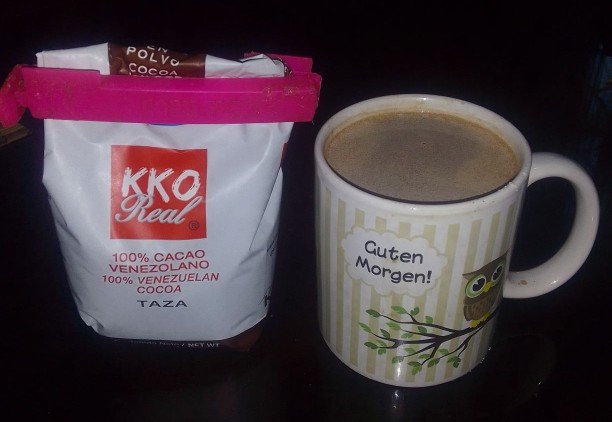 Own picture + Foto propia

---
It is already Tuesday night, it is the last day of the month of January, this is my daily record, both of my day to day, and of my comments on some of the ephemeris of
#History
that corresponds to the day. In personal things in my
#life
, there are generally not very exciting things to tell, today there are few exceptions to that generality. I left home and went down to the city, mainly to buy food for pets, which I have not seen close to home at an acceptable price, I can understand a price increase for a product due to merchandise freight, but It already seems excessive that they practically add that freight to each item they sell, to the point that if I pay the round trip ticket and buy 8 or 10 different items, it turns out that it is extremely cheaper than if I buy it near my house.
Well, I went out for a few purchases, because buying a single product would not justify going out, everything went well and fast, in fact, I was going to go out yesterday Monday, but I chose not to go out because it was a date for calls for protests by professionals from the health and education in
#Venezuela
, claiming for salary and living conditions claims (their salaries are too low), I know that we have the lowest legal minimum salary on the continent, in addition to comparing the salary of a professional in Venezuela with the salary that these same professions receive in neighboring countries, well, the comparison shows that they are paid a pittance in this country, so it is understandable that they protest, in addition to the fact that if they retire, due to old age or any other reason, all their income falls terribly.
+++
Es ya la noche del martes, es el último día del mes de enero, este es mi registro diario, tanto de mi día a día, como de mis comentarios de alguna de las efemérides de la
#Historia
que se corresponde al día. En cosas personales de mi
#vida
, generalmente no hay cosas muy emocionantes que contar, hoy hay poca excepción a esa generalidad. Salí de casa y bajé a la ciudad, principalmente para comprar comida para las mascotas, que cerca de casa no la he visto a un precio que sea aceptable, puedo comprender un incremento de precio de un producto por concepto de flete de mercancía, pero me parece ya excesivo que le sumen prácticamente ese flete a cada rubro que vendan, al grado de que si pago el pasaje de ida y vuelta y compro 8 o 10 artículos diversos, resulta que me sale extremadamente más barato que si lo compro cerca de mi casa.
Bien, salí por unas pocas compras, pues comprar un solo producto no justificaría la salida, todo fue bien y rápido, de hecho, yo iba a salir ayer lunes, pero elegí no salir porque era una fecha de convocatoria a protestas de profesionales de la salud y de la educación en
#Venezuela
, reclamando por reivindicaciones salariales y de condiciones de vida (sus salarios son demasiado bajos), sé que tenemos el salario mínimo legal más bajo del continente, además de que al comparar el salario de un profesional en Venezuela con el salario que reciben esas mismas profesiones en países vecinos, pues, la comparación muestra que le pagan una miseria en este país, así que es comprensible que protesten, además de que si se jubilan, por vejez o cualquier razón, todos sus ingresos caen terriblemente.
---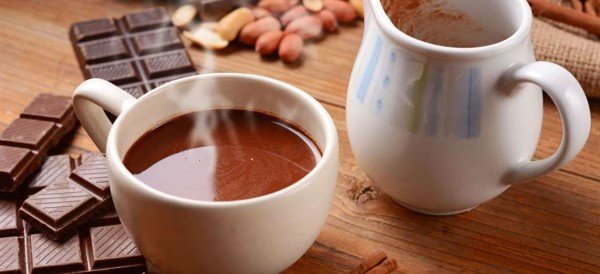 Image's Source - Fuente de la Imagen
---
In short, if the Poverty Line is considered, as a graphic method to classify economic income as to whether one is poor or not, it turns out that practically all those professionals and pensioners classify themselves as very poor or suffering economic misery, that is why they protested. Changing the subject to the ephemeris, which gives me the subject of the title and the cover photo of the publication, I found out that today is Hot Chocolate Day.
I didn't know there was a special day, if I had read before about a
#Chocolate
Day, and this product on Valentine's Day is, in various parts of the world, a product that takes an important place in the celebration, so to find out by chance that there was a special day for chocolate prepared in a particular way, was striking to me.
+++
En fin, que si se considera la Línea de Pobreza, como método gráfico para clasificar el ingreso económico en cuanto a si se es pobre o no, resulta que prácticamente todos esos profesionales y pensionados clasifican como muy pobres o sufriendo miseria económica, por eso protestaron. Cambiando ya el tema hacia la efemérides, que me da el tema del título y de la foto de portada de la publicación, me enteré de que hoy es el Día del Chocolate Caliente.
No sabía que había un día en especial, si había leído antes acerca de un Día del
#Chocolate
, y este producto en el día de los enamorados es, en varias partes del mundo, un producto que toma un puesto importante para la celebración, así que averiguar por casualidad que había un día en especial para el chocolate preparado de una manera en particular, me resultó llamativo.
---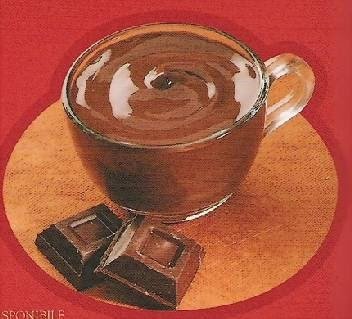 Image's Source - Fuente de la Imagen
---
I love chocolate, in all the presentations I know of. I admit that the so-called White Chocolate does not enjoy my majority preference, but that is more cocoa fat than anything else, it is not that I do not like it, it is just that I like it less. I also like chocolate liqueurs, chocolate bonbons,
#cooking
recipes that cook meat with pure cocoa or with Chocolate Bitter, I definitely can't remember anything with chocolate that I don't like.
By the way, since I went shopping, I took the opportunity to buy some
#cocoa
powder to prepare a chocolate at home today to celebrate the date, that's why I placed it in the photo I took, if you wonder why the cup Mug that I have in the photo says Good Morning in German, it is because it is a souvenir that a cousin gave me who went to live in Germany several decades ago, it is my favorite mug and that is why I included it in the photo. When I took the photo, by some cause or other, the setting of my cell phone's camera highlighted the white objects and the glass of the table they were on was darkened, I don't know what setting it was, but I really liked how the
#photo
turned out.+++
Me encanta el chocolate, en todas las presentaciones que le conozco. Admito que el llamado Chocolate Blanco no goza de mi preferencia mayoritaria, pero es que eso es más grasa de cacao que otra cosa, no es que no me guste, es solamente que me agrada menos. También me gustan los licores de chocolate, los bombones de chocolate, las recetas de
#cocina
en que se cocina carne con cacao puro o con Chocolate Bitter, definitivamente que no puedo recordar alguna cosa con chocolate que no me agrade.
Por cierto, ya que salí a comprar, aproveche para comprar un poco de
#cacao
en polvo para preparar en casa hoy un chocolate para celebrar la fecha, de allí que lo colocara en la foto que tomé, si te preguntas el por qué la taza Mug que tengo en la foto dice Buenos Días en alemán, se debe a que es un recuerdo que me regaló un primo que se fue a vivir a Alemania hace varios lustros, es mi taza favorita y por eso la incluí en la foto. Cuando tomé la foto, por algún azar, el ajuste de la cámara de mi celular resaltó los objetos de color blanco y el vidrio de la mesa en la que estaban se vio oscurecido, no sé que ajuste fue, pero me gustó mucho como quedó la
#foto
.
---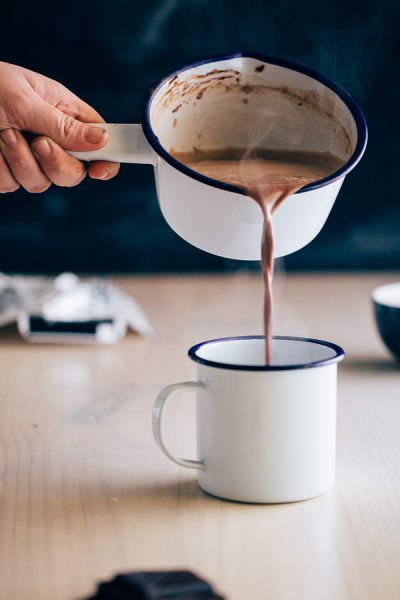 Image's Source - Fuente de la Imagen
---
Anyway, I think today's publication is now complete, and it is better that I publish it at once, I reiterate that I wish you a happy
#HotChocolateDay
, that you are well and that we can read each other again another time.
+++
En fin, creo que la publicación de hoy está ya completa y es mejor que la publique de una vez, reitero que te deseo que hallas pasado un feliz
#DiaDelChocolateCaliente
, que estés bien y que nos podamos leer de nuevo en otra oportunidad.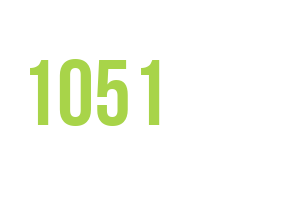 Image's Source - Fuente de la Imagen
---