Wednesday and everything calm. My day has been peaceful in my
#life
, I was actually awake yesterday until dawn today, so I slept during the day and woke up in the afternoon. The good thing about working from home is that I can do it at my chosen time, the bad thing is that if I don't calculate the time well it may cause a disorder in my sleeping hours.
Well, I hope that for the rest of the week, something like that doesn't happen to me again. In other personal things, I was lucky that today's power failures were while I was asleep, I hope they don't happen now, while I'm on the computer. But to prevent problems, it is better to get into the topic of the title of the post, which corresponds to the anniversary of
#History
for today: 'International Chocolate Day'.
+++
Miércoles y todo en calma. Mi día ha sido apacible en mi
#vida
, en realidad estuve despierto ayer hasta el amanecer de hoy, así que dormí durante el día y desperté en la tarde. Lo bueno de trabajar desde casa es que puedo hacerlo en mi horario de elección, lo malo es que si no calculo bien el tiempo puede que me cause un desorden en las horas de sueño.
Bien, espero que ya el resto de la semana no me pase de nuevo algo como eso. En otras cosas personales, he tenido suerte de que las fallas eléctricas de hoy fueran mientras yo estaba dormido, espero que no se presenten ahora, que estoy en la computadora. Pero para prevenir problemas, es mejor que entre en el tema del título del post, que corresponde a la efeméride de la
#Historia
para el día de hoy: 'Día Internacional del Chocolate'.
+++
---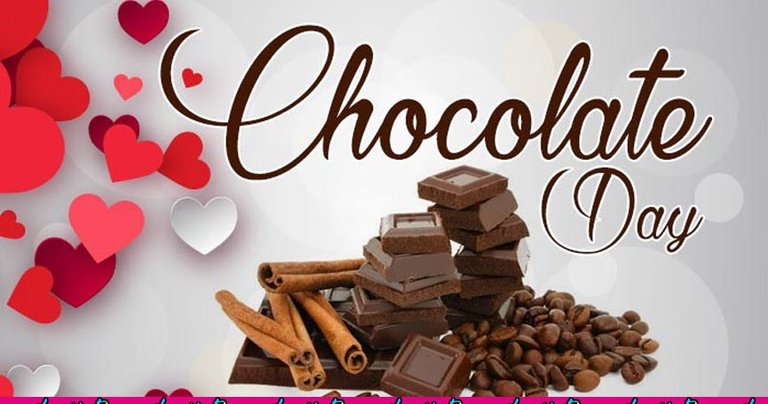 Image's Source - Fuente de la Imagen
---
We are in the first fortnight of the month of September and I have already made three reviews of celebration days that have to do with
#Chocolate
, last week there was a day of chocolate ice cream with coffee, and just yesterday it was Chocolate Milkshake Day. So, when I read the list of celebrations today, and I noticed that in the
#food
,
#gastronomy
and
#cooking
part, there was a day that was specific for this preparation of
#cocoa
pulp, cocoa butter and sugar.
Personally, I am used to milk chocolate, which is very common in
#pastry
, or the preparation of
#desserts
, but it is not the only possible presentation for this delicious vegetable product. I even remember once reading a recipe for meat in dark chocolate sauce, with pepper, and prepared in the oven. So chocolate is not used solely for
#sweet
preparations.
+++
Estamos en la primera quincena del mes de septiembre y ya he hecho tres reseñas de días de celebración que tienen que ver con el
#Chocolate
, la semana pasada había un día del helado de chocolate con café, y precisamente ayer era el día de la Malteada de Chocolate. Así que, cuando leí la lista de celebraciones de hoy, y noté que en la parte de
#comida
,
#gastronomia
y
#cocina
, había un día que era específico para esta preparación de pulpa de cacao, manteca de
#cacao
y azúcar.
En lo personal, estoy acostumbrado al chocolate con leche, que es muy común en la
#reposteria
, o la elaboración de
#postres
, pero no es la única presentación posible para este producto vegetal tan rico. Incluso, recuerdo haber leído alguna vez una receta de carne en salsa de chocolate amargo, con pimienta y preparado al horno. Así que no se usa el chocolate únicamente para preparaciones de
#dulces
.
+++
---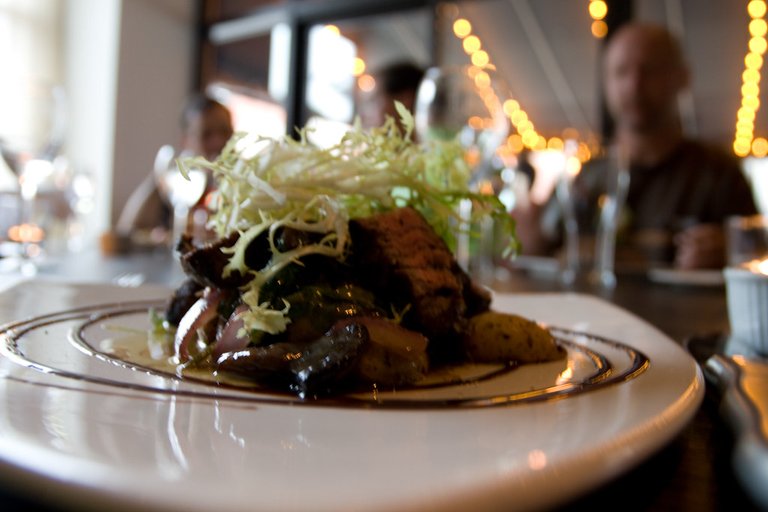 "Meat Salad with... chocolate sauce?"
Image's Source - Fuente de la Imagen

---
At this point, I should point out that the origin of this day of celebration, which is not unique in the calendar for chocolate, was established in France, in 1995, and September 13 was chosen because it was the birthday of two historical figures related to chocolate, one from the field of literature and the other from the field of business and companies. This date is the anniversary of the birth of Roald Dahl, author of the novel 'Charlie and the Chocolate Factory', and Milton Snavely Hershey, founder of 'The Hershey Chocolate Company'.

+++
Ya a estas alturas, debería señalar que el origen de este día de celebración, que no es único en el calendario para el chocolate, se estableció en Francia, en 1995, y se escogió el 13 de septiembre por ser el día de nacimiento de dos personajes históricos relacionados con el chocolate, uno desde el campo de la literatura y el otro desde el campo de los negocios y las empresas. En esta fecha es el aniversario del nacimiento de Roald Dahl, autor de la novela 'Charlie y la fábrica de chocolate', y de Milton Snavely Hershey, fundador de 'The Hershey Chocolate Company'.

+++
---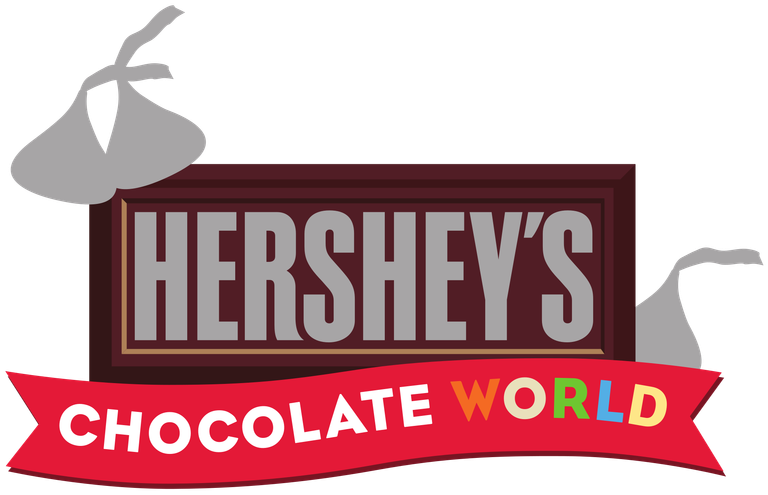 Image's Source - Fuente de la Imagen
---
Well, I better close the post for now, I would love to celebrate the date by making some hot chocolate now, and I think I have some chocolate powder left, so when I post I'm going to make myself a cup (personal smile). I wish you that you are well and that we can read each other again another time.

+++
Bien, es mejor que cierre la publicación por ahora, me encantaría celebrar la fecha preparando ahora un chocolate caliente, y creo que me queda chocolate en polvo, así que en lo que publique voy a prepararme una taza (sonrisa personal). Te deseo que tú estés bien y que nos podamos leer de nuevo en otra oportunidad.

+++

---