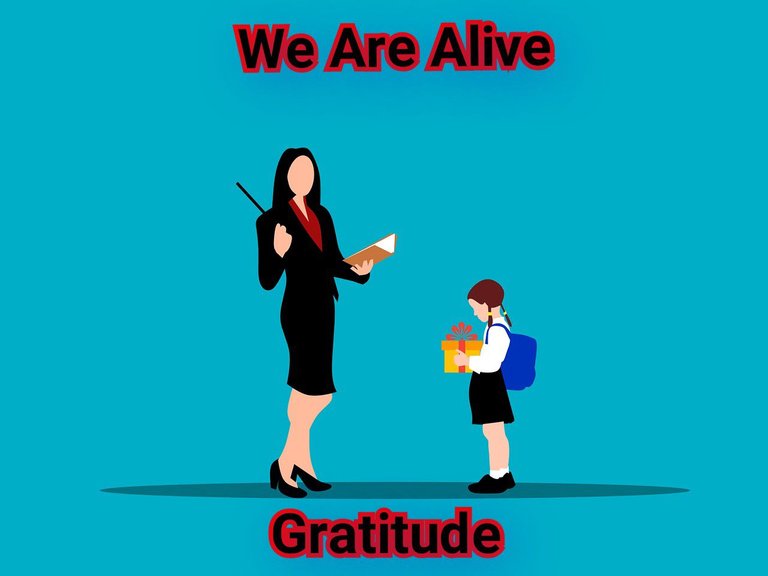 Background Image Source
Gratitude
The term Gratitude simply means to be thankful. When One is sincerely thankful, that one appreciates and realized what the other gave him/her or service rendered. Because the scene of the world is ever changing, people are less thankful. They hardly appreciate others. They just look at the gifts as "mere" present no matter the worth and reasoned that the service rendered is either their right or another person can do it for them. They might even say bad things about what was given. But, it all wrong and threathen goodness.
There are many examples of grateful individuals and their benefits. Grateful people lacks nothing because givers are ever ready to render help to them. We should learn to say "thanks you" to others. It's not bad to thanks them and tell them how you make use of their help/presence. It will be pleasing to them and make them happy.
We have a lot of things that we should be grateful. Please take your time and list out the gifts and selfless services from others to you and see how deep, others have really helped you. Take the initiative to render help to others too. You have to spare some of your things, time, skill and efforts to others and encourage them with good words too.
When should we learn to be grateful?
There's no specific time that's best to learn this good quality. But, it's better to inculcate it in younger kids. Teach them to be thankful and render helps to others. Kids that learn this quality, can do it effortlessly and without favoritism. If one is not sincere when being thankful, that one is only ridiculing him/herself.
Happy Burning Day