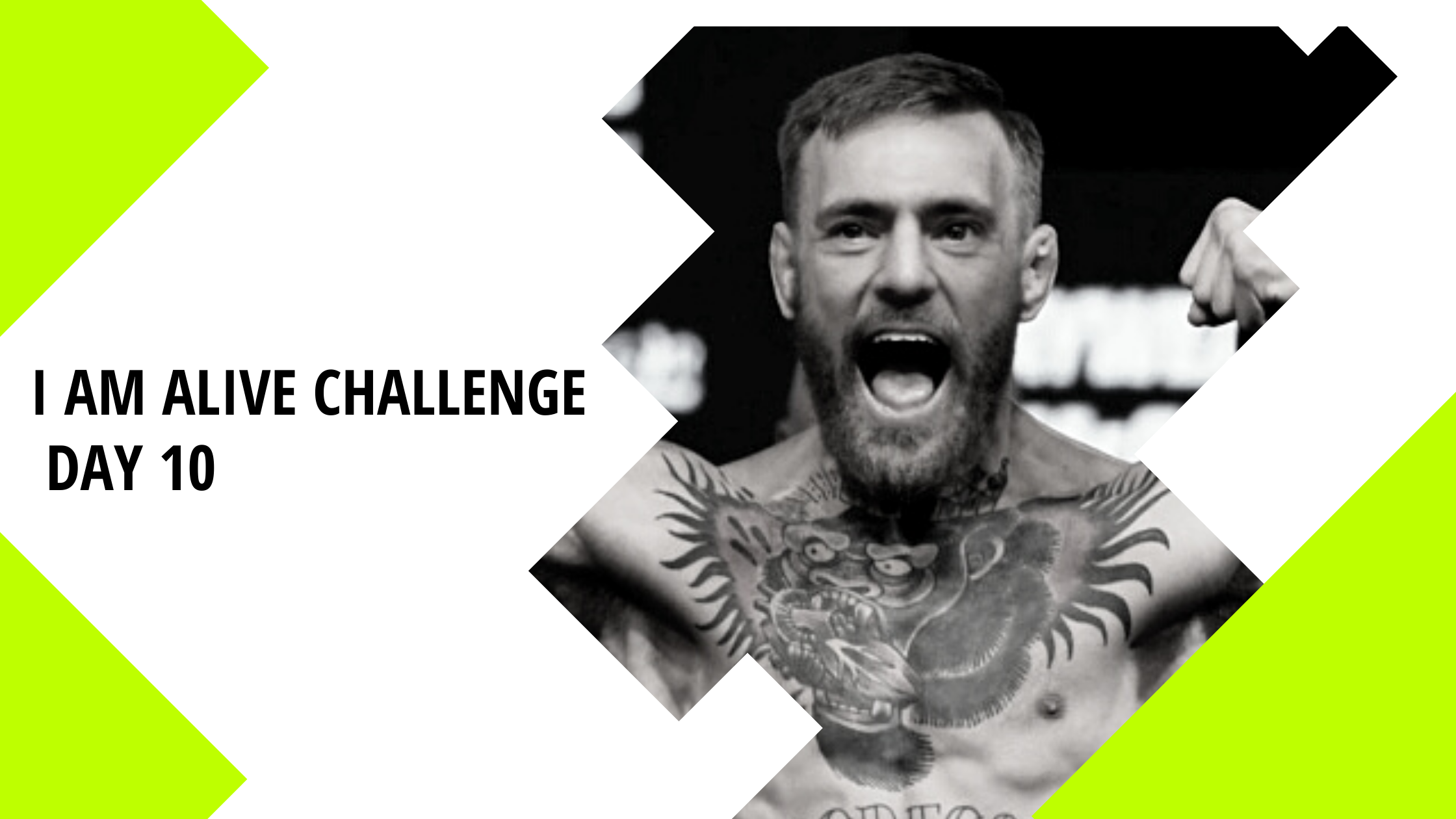 Pretty nice Wednesday
I worked, I mowed the lawn, I cut my hair and my beard (after I took my selfie today), I went on a sniffari with Stella T. Dog. I kept pretty busy, that's for sure. Of course, I did still find some time to play Splinterlands and do some fun things with my day as well.
This image of Stella is meant to kind of be funny. If you look at the average pace, you can tell that we stop a lot to sniff things. That's part of why she wants to go on the walks in the first place, so I just let her do her thing. The walks are more for her than they are for me, though I do realize getting outside and getting some fresh air is good for me as well.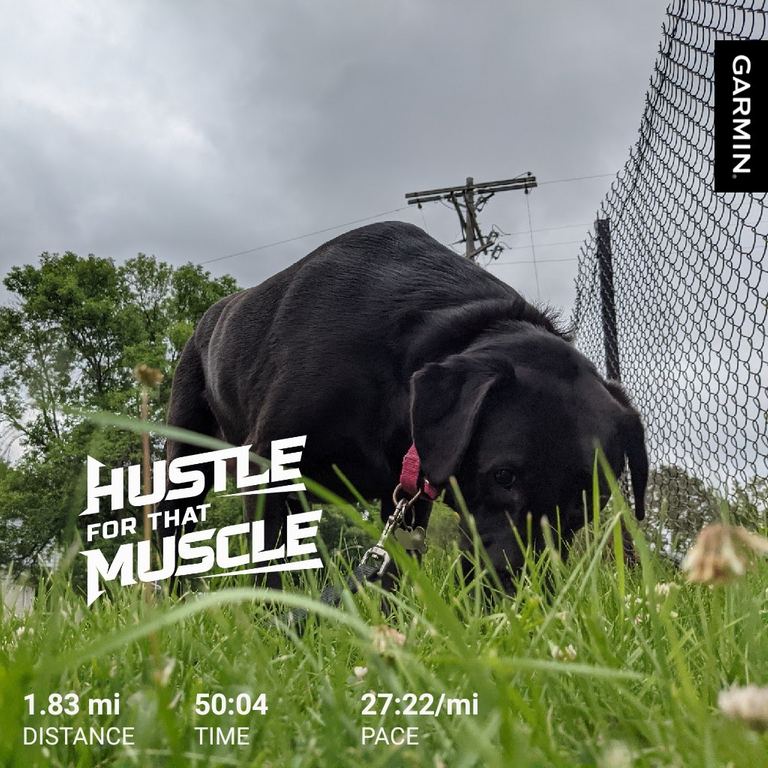 Splinterlands update
I'm continuing my quest to max out some more of my Untamed cards while it's still possible. For now, I've been figuring out which ones would be the cheapest to do based on how many cards I need and how many combined cards there are available at a lower per BCX price.
I like when bringing it to max level adds a new ability that wasn't there before. At max level, the 3-mana Truthspeaker now has the tank heal ability. That's pretty powerful for only 3 mana, in my opinion.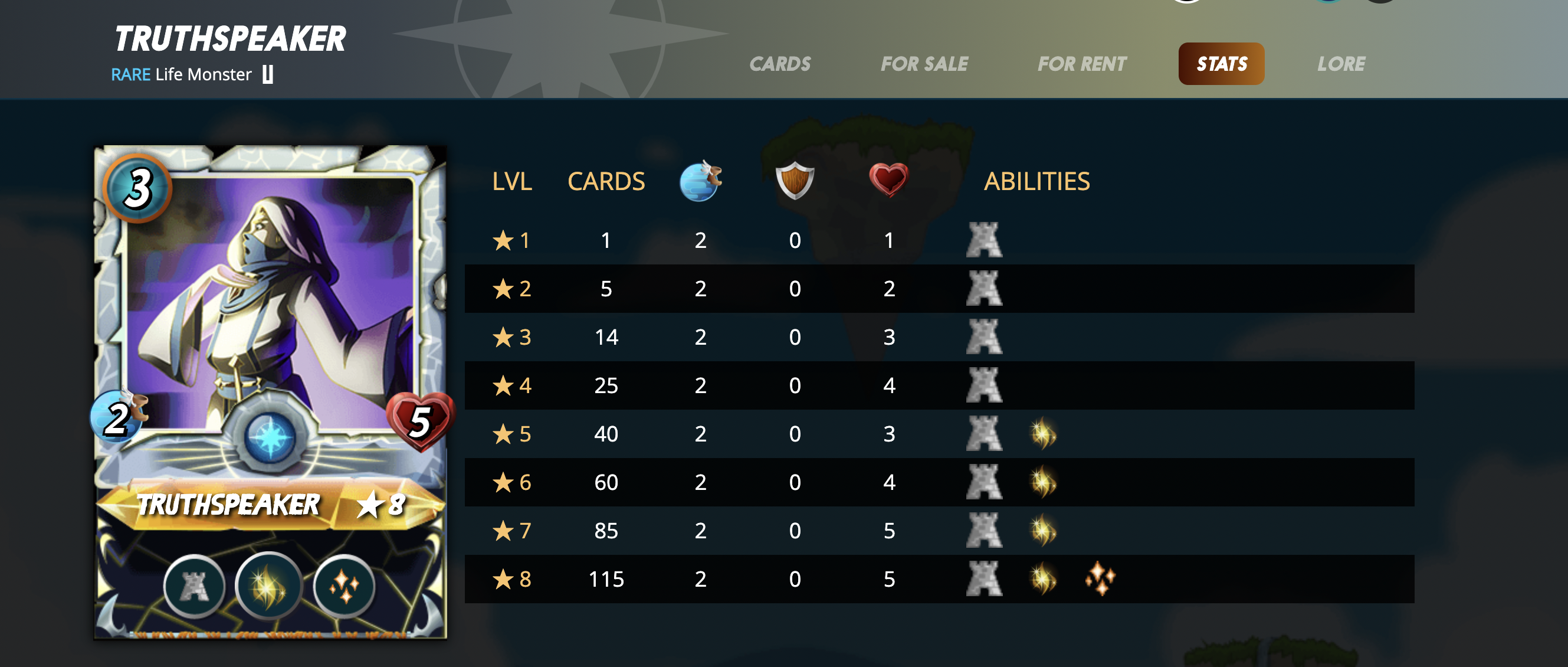 I've made it to Silver I playing as @golden-fang with all delegated cards other than the rewards it receives from playing. I've just been collecting those and my plan was to see what the value of them at the end of the season is.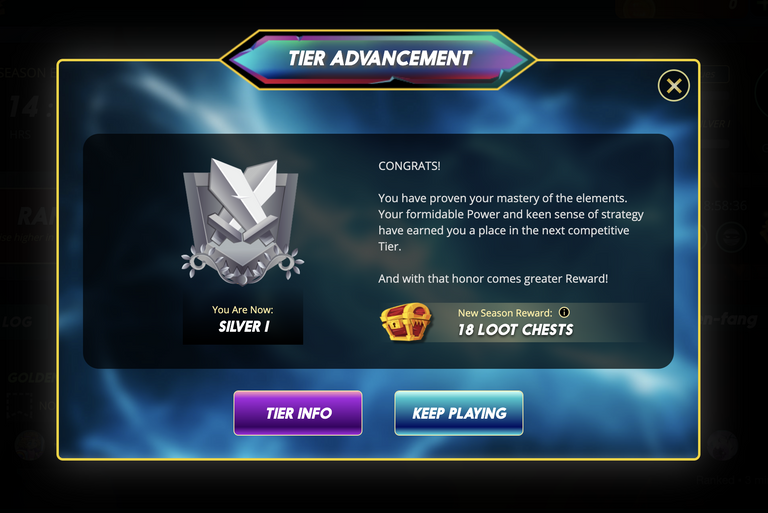 Goodnight!
This is a shorter entry today. I almost forgot to post it. I fell asleep in my recliner a few hours ago and only just woke up again. Before I headed to bed for real, I wanted to get this post out into the world.