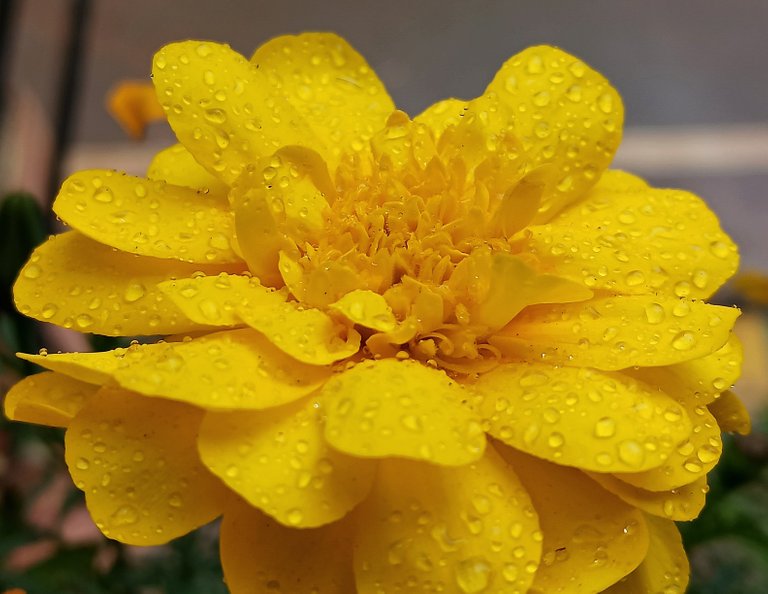 The weather is cold and clammy here once again. The sun has gone into hiding. We are used to temperatures in the mid twenties (I mean 20*c) when it drops to 13 or 14 we shiver and shake, perhaps it's because we aren't dressed for such weather and we aren't prepared for such drop in temperatures either.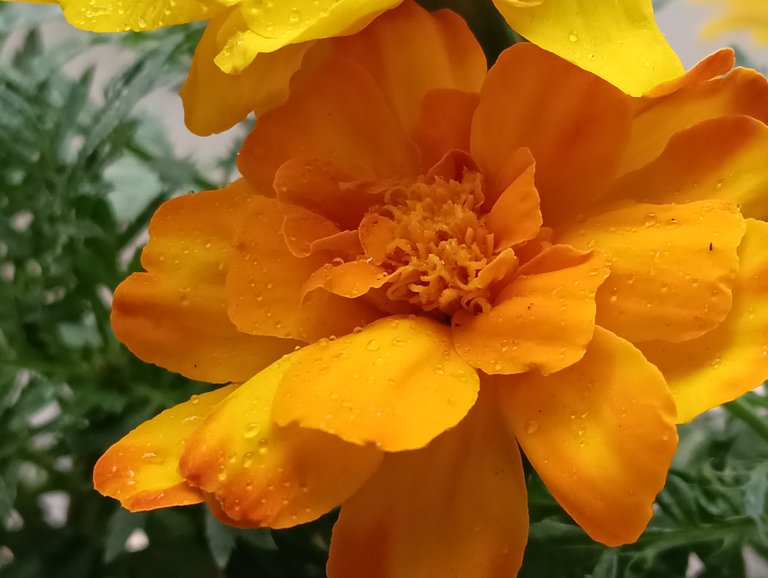 The weather man said expect rain by 3 p.m. and we have a steady drizzle which could turn in to a thunderstorm. This is not a great weather for outdoors. I cannot even venture into my garden in such weather. I just made myself a steaming cup of coffee and stepped into my balcony, the bright marigolds there dazzled me with their fire.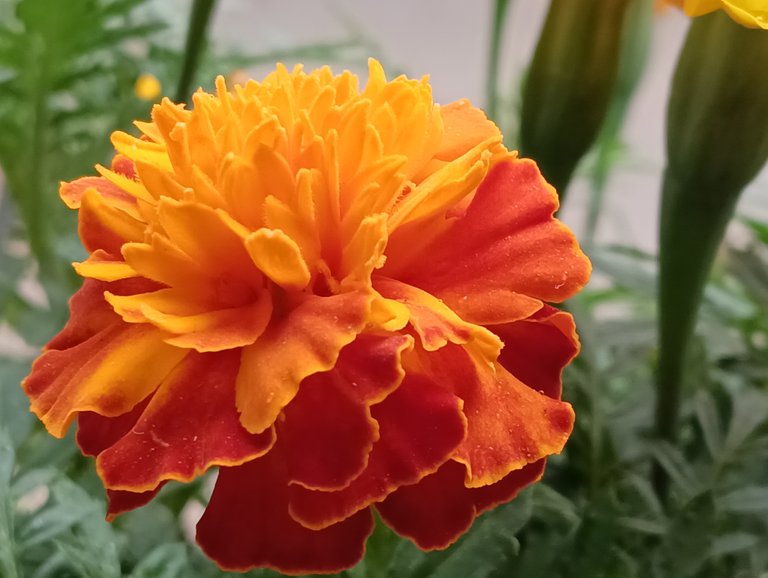 I had planted a few marigold seeds a month ago and they are in bloom already. In this not so bright, winter weather we need something to cheer us up and there is nothing like watching marigolds shaking their heads in the cool winter breeze which freezes the soul.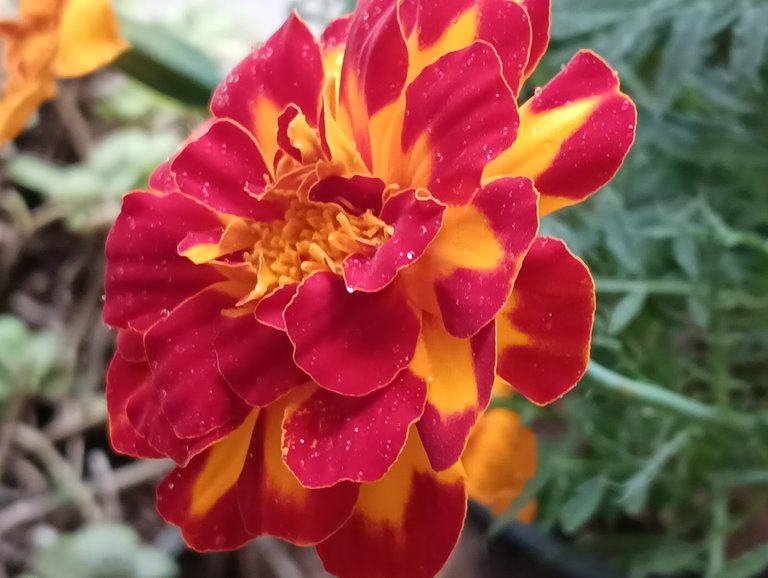 The warm golden hues, sometimes fiery, sometimes soft and delicate, mostly bright and cheerful are what we need to warm up the cockles of our heart. Even the dull, grey, clouds seem powerless when faced with the magic of the bright, golden hues of these marigolds.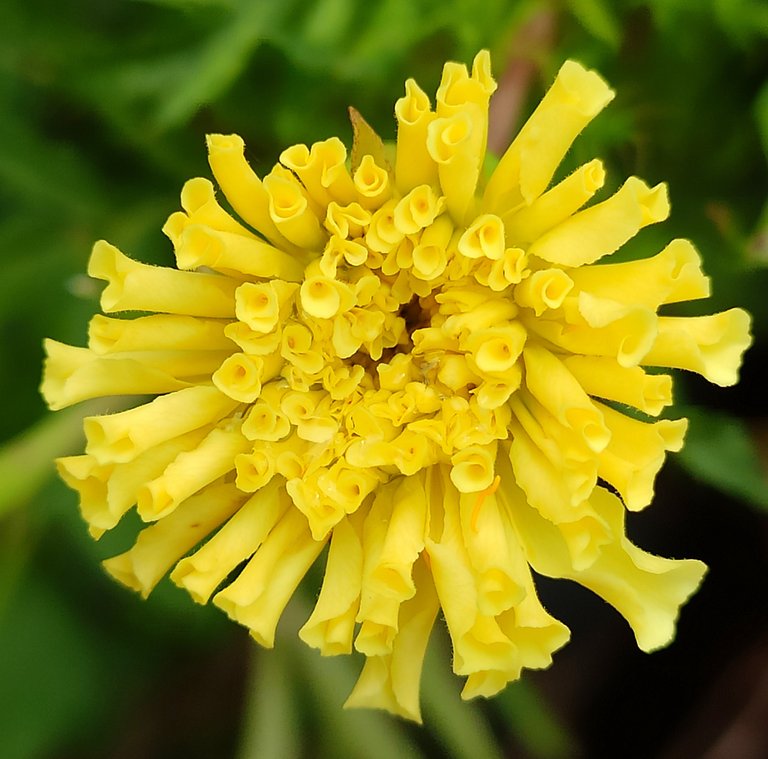 I don't know about you, but my soul warms up to such beauty that is strategically placed around me. I make sure that there are flowers everywhere and greenery all around. This brings me close to nature, where I feel so safe and secure. It's akin to the feeling of homecoming.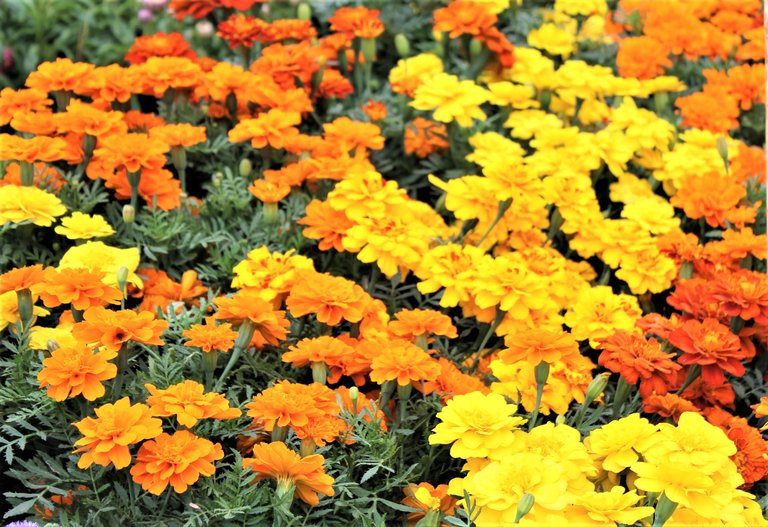 A picture I took in the park
Happiness is so inexpensive, you can buy yours in a pot of yellow marigolds. Better still grow them yourself. Watch them being devoured by the soil, vanish into nothingness before they spring back as little blobs of green, spreading out their wings and growing taller each day until they bring out their magic hat of buds and blooms. Well maybe I am biased, but for me it's the little things of life that bring me the greatest joy.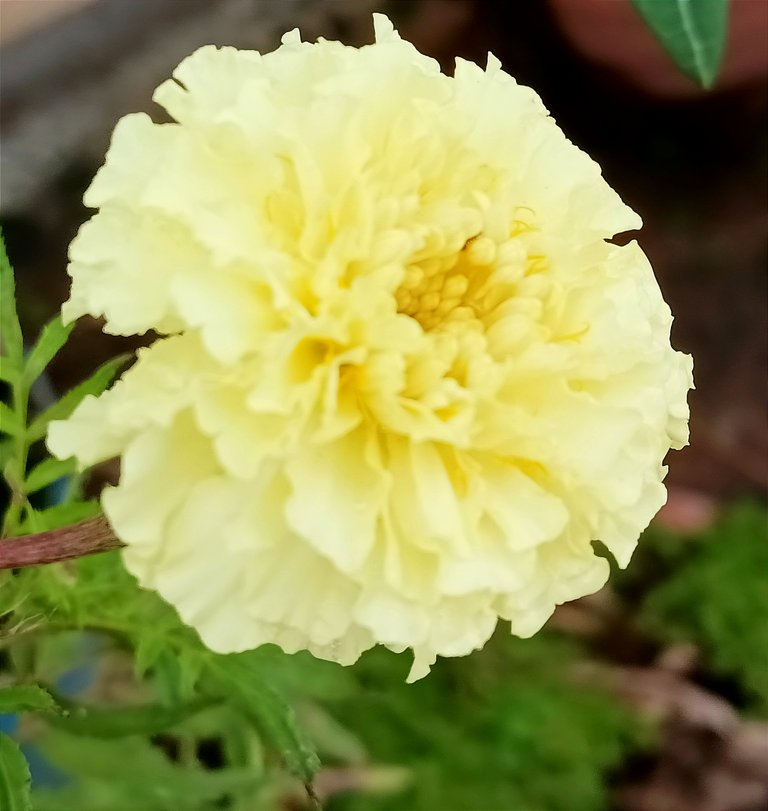 I am sure you remember the day when the someone you loved brought you a single red rose or maybe a bunch of those. Do you remember they joy that flower brought to your heart? Maybe its not the flower per say, the message behind it ma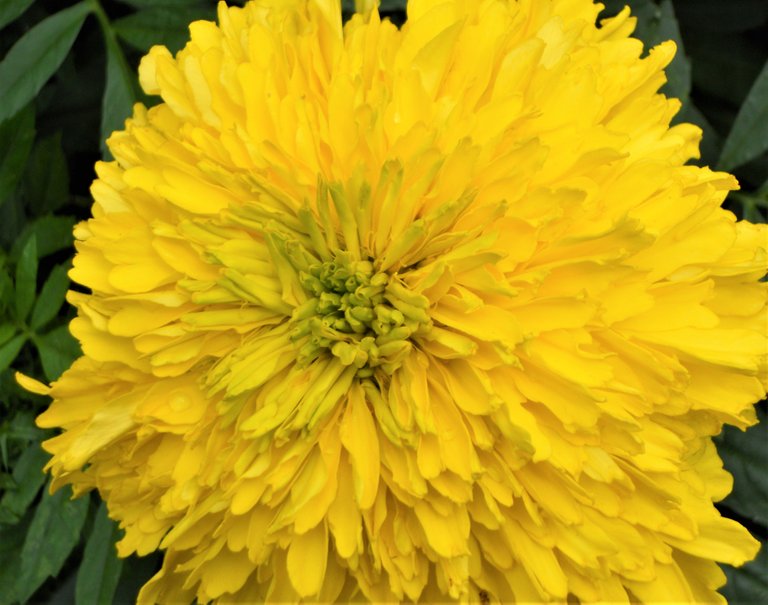 Flowers say it all where words fail. A bunch of white flowers offer the condolence message your mouth hesitates to utter. A bright sunflower is a sign of friendship and wishes the person happiness, just as these marigolds in my garden do. I remember when I was stuck in the hospital for a week or more it was the flowers that cheered me up and made me look at the brighter side of life.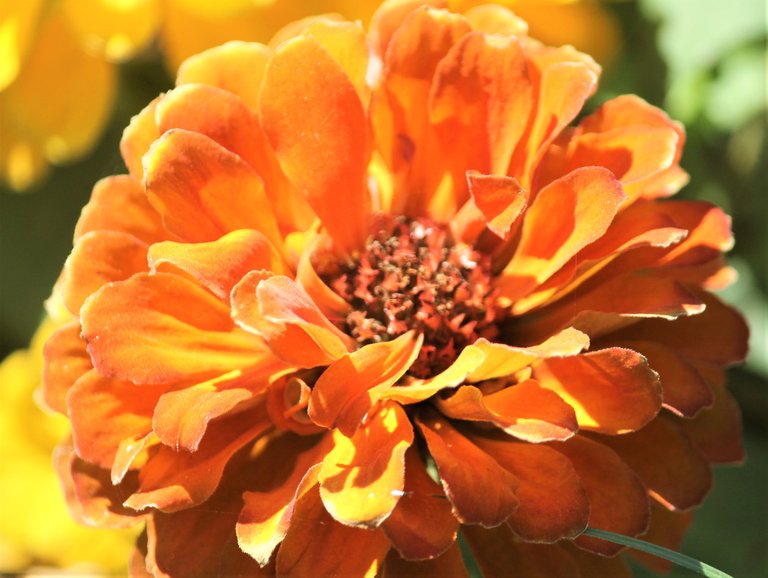 This gorgeous golden Zenia
There was this zenia I used to grow a long time ago which remains etched in my memory. Every time I saw the golden flowers my heart did a somersault and jumped for joy. I fell ill and didn't grow them for one season and then they disappeared from my garden. The seeds never grew back for some reason only known to them.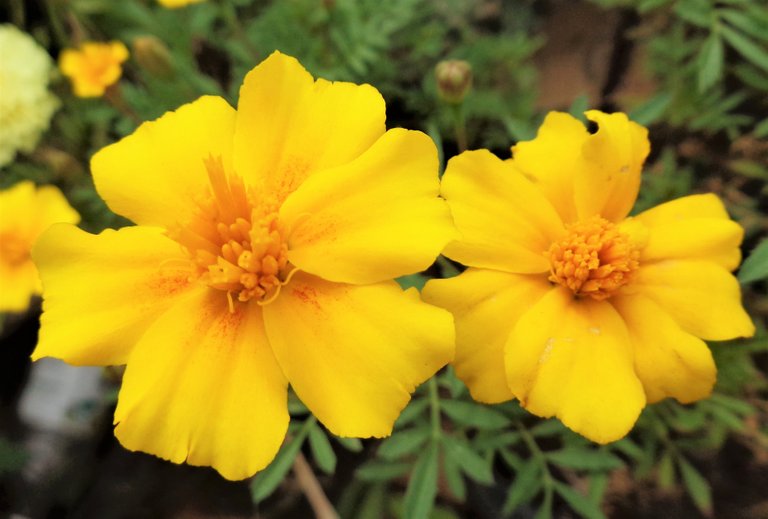 My memories of flowers are so wonderful. However, today is the day of these marigolds. The depressing grey clouds, overcast skies and gloomy weather are things I really don't care much for. I am a sunshine girl and love all things sunny and bright.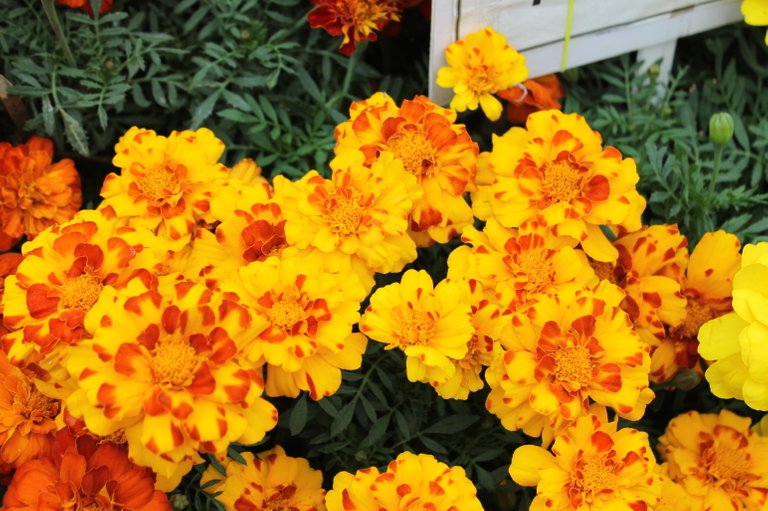 I just needed to thank these flowers for making my day, for cheering me up and inspiring me to write. Without them I would have crawled into bed and just watched some videos. Thank God for flowers.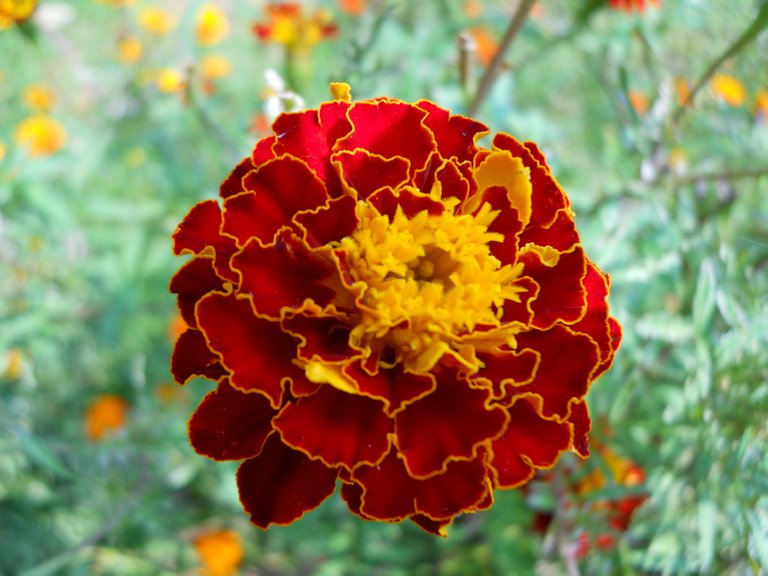 Flowers are indeed the smiles of the Earth, they are the priceless gems of nature, the bouquets of joy and the vase of hope in my opinion. They are messengers of good cheer. Harbingers of love and happiness in life.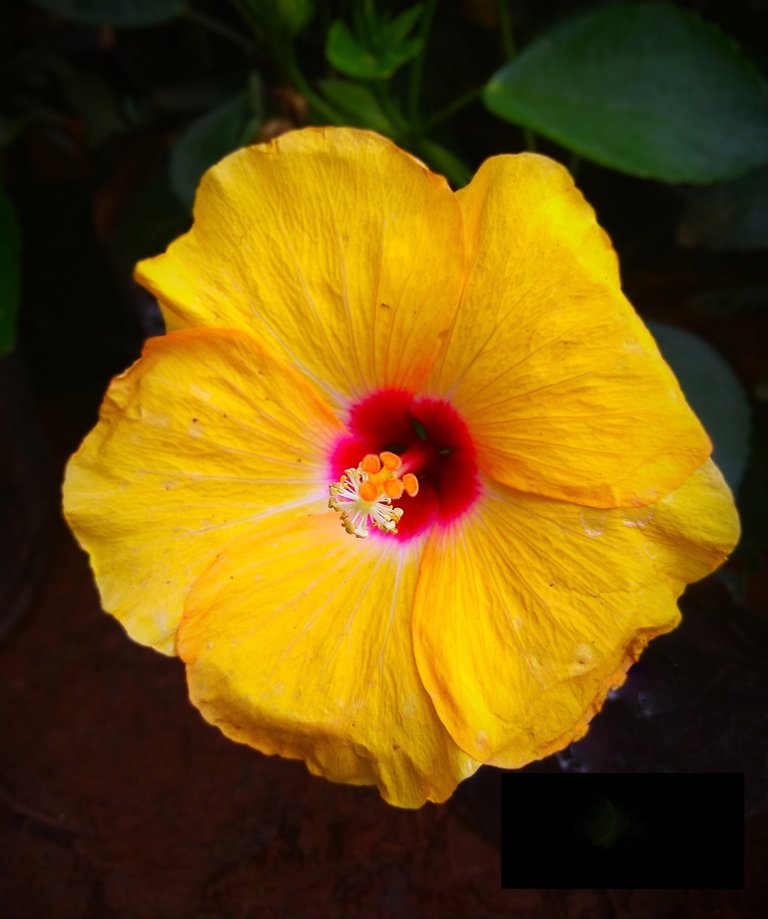 I just added a golden hibiscus here to add sunshine to your day. I hope these flowers make you happy today. Have a wonderful day!
Thank you for your support and encouragement.