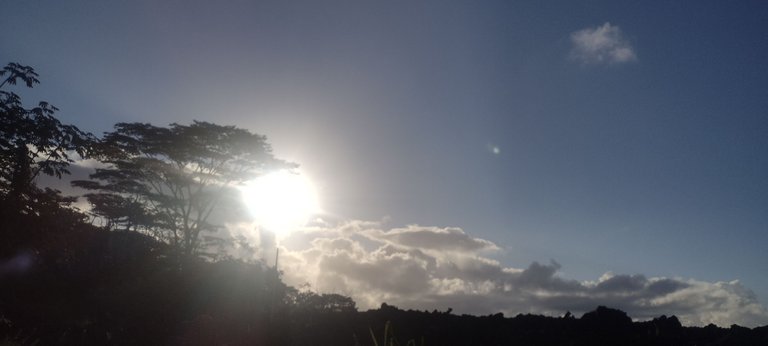 The beginning of these posts was my My Life Just Hit a Brick Wall at High Velocity, on the Cusp of My 50th Birthday: Mid Life Crisis 101 post. I link that post because I want to give my readers some useful context for what I write in these posts.

Warm greetings all! 🙏 💚
Living as I do, on my own terms, barefooted and naked in a giant food-forest intentional community in the jungle, I realize that what feels completely normal for me would likely seem extraordinary, amazing, unusual, or perhaps even shocking to most of my readers, and likely to most people on earth. How and where I live is definitely not for everyone, but for me it works quite well indeed! It only took me moving out for five months and ten days, experiencing life outside of this jungle community, and getting my heart broken (open), to fully and deeply appreciate what I had here, and what I have here again, just better this time, as I shifted and am now in open-hearted gratitude every day here.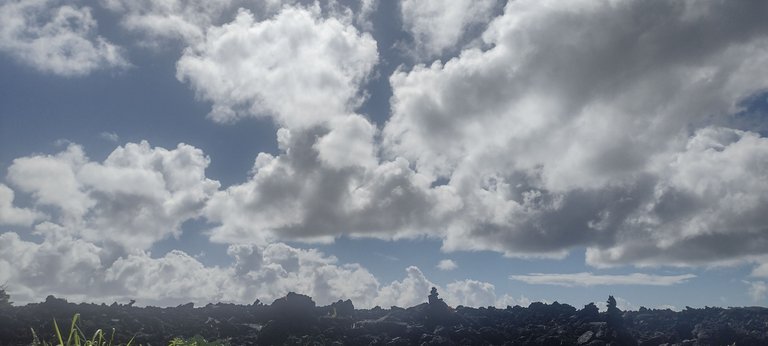 I always look so forward to my morning ritual up at the Flow House, doing my morning Hive thing (catching up and writing my morning post), as I sip my oh-so-satisfying superfood fire coffee, often until early afternoon. Enjoying the peace and beauty up there on the lava is a big part of it too, as my copious photos of the sun and clouds dancing across the lava can attest. My Index4Index Daily Inspired Motivation: Life and Success on Our Own Terms post flowed easefully this morning, for which I'm very thankful. It doesn't always go that way. The more relaxed and unconcerned I am, the better it tends to flow.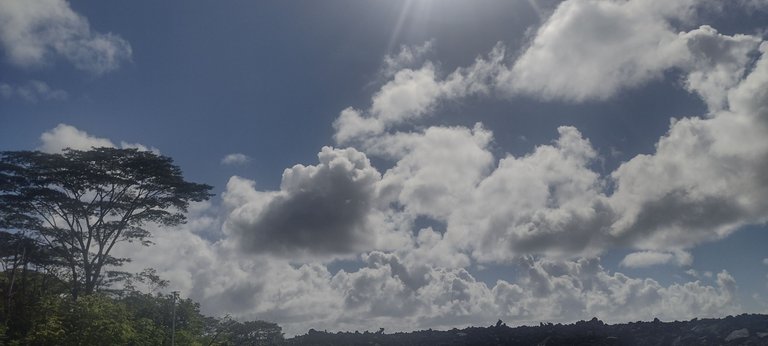 I've gotten into the useful habit of getting my own personal tasks done when I come down from the Flow House first, before I dive into working on the land. Today that first entailed chopping an older 'shaker' coconut for the meat, which I put in a jar in the fridge to blend in my superfood fire coffee every morning. My second task was to go to Tutu to restock a few food supplies for the Landing and for my superfood fire coffee. My last small task (after helping Brittany make and then sharing an amazing veggie pad thai!) was to dig up and pot several young plants of a particularly lovely arum with very elegant scalloped, silver-mottled leaves (that I haven't identified yet), and take them to my nursery.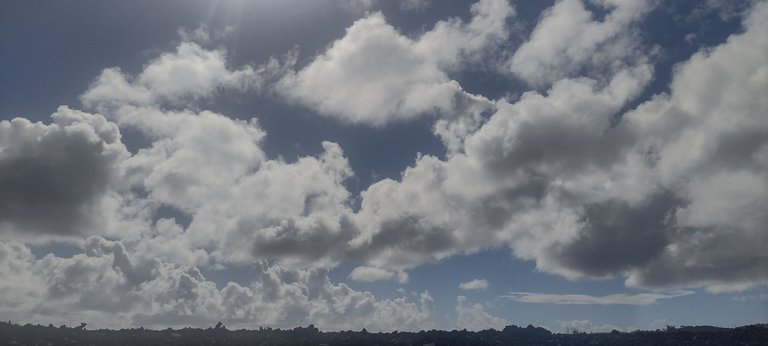 Before I started doing some clearing work with my new machete, I collected the largest young tree of a red-fruited variety of mountain/water apple - Syzygium malaccense (that I had grown from seed) from my nursery, and placed it behind Kana's house, at the start of the trail that goes to the area that we've been clearing in preparation for a Thanksgiving day tree planting. It will be one of the four fruit trees that we plant tomorrow.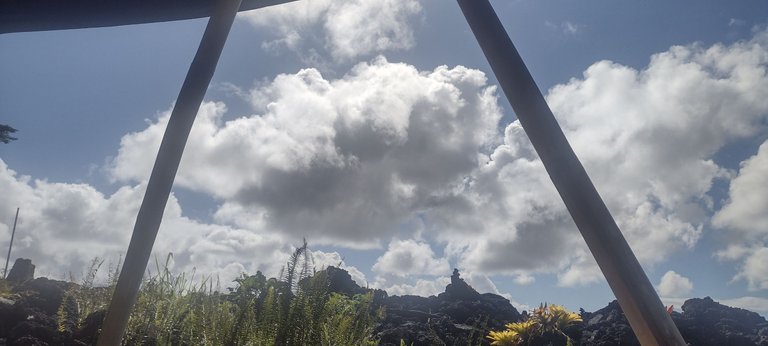 I did two rounds of leveling cane grass and guinea grass with my machete, one up by the front driveway in the parking lot, and the other next to Kana's house on the edge of the hala forest. Elohi, Ano and Melekai's son, came to help me clear when I was working next Kana's place. He's still young (11), but he's been using a machete all his life, so he's quite good at it. We got a nice big swath cleared.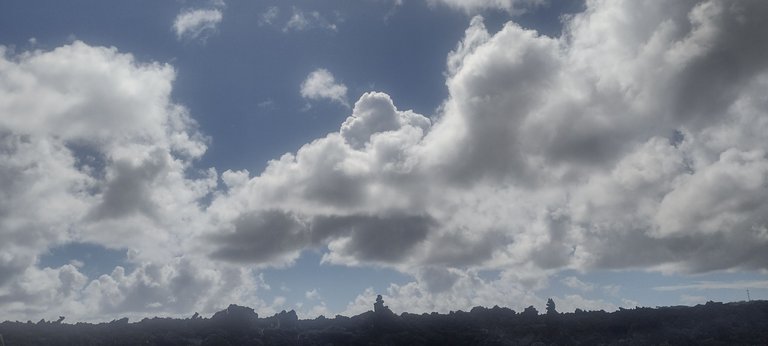 After we finished clearing there, we went to join Ano and Bryan back in the area behind Kana's house, where we'll be planting fruit trees tomorrow. Ano cut down two larger Cecropia - Cecropia obtusifolia (a very fast-growing, fast-spreading pioneer species from Central and South America) trees with the electric chainsaw, and Bryan, Elohi, and I chopped them up with machetes. Bryan was also working on digging the holes for the new fruit trees. I left after the first tree was done, to go clean up and make food in the Landing.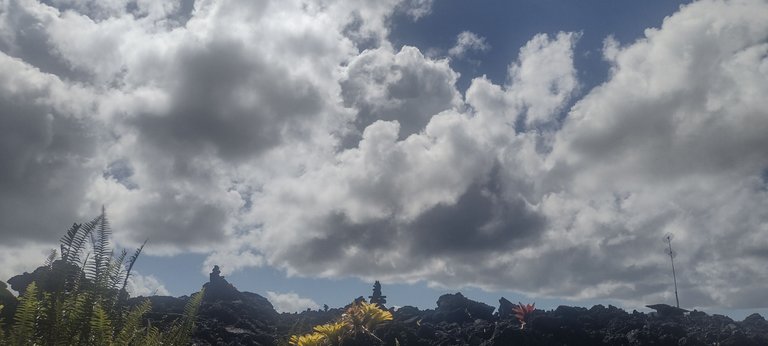 I caught up on Hive again while I ate my sandwich up at the Flow House, and then dove into this post. While I didn't do very many different things today, I was still quite productive with what I did do. I look forward to planting our fruit trees tomorrow!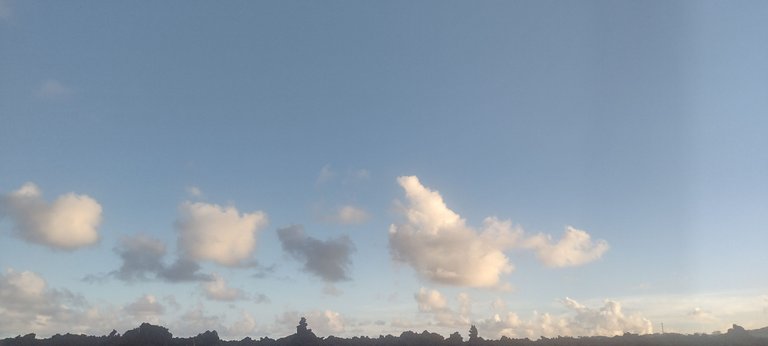 I keep meaning to take more photos of the land and the various structure here, as my friend @caelum1infernum has expressed a desire to see what they look like. I've remembered a few times, but I often forget to do so as I go about my day. I remembered late today, as the sun was going down, so I took a few shots of the Bedouin, which serves as the men's dorm. I would usually wait until it was sunny out to take photos like this, but I wanted to post some today, so please forgive the darker photos. These structures are called 'breeze houses', and they have tarp roofs and screen walls, and are built with most of the wood and bamboo harvested from the land. They do not have a foundation. There are several different versions and iterations of this type of structure here.
The Bedouin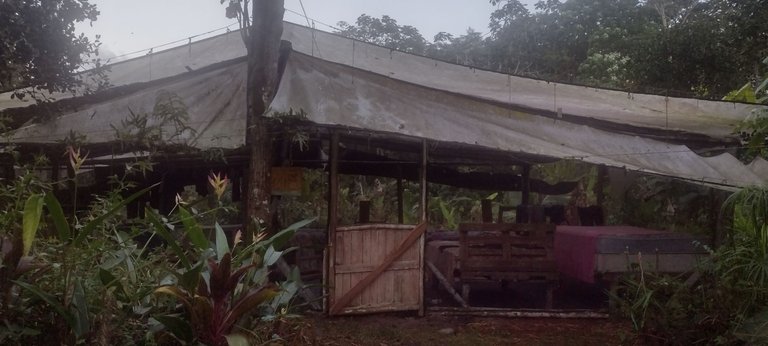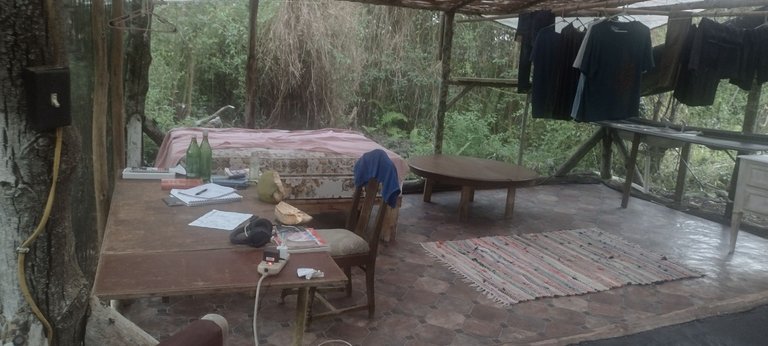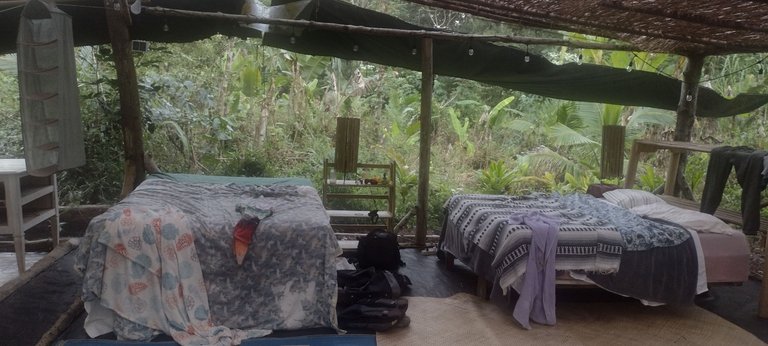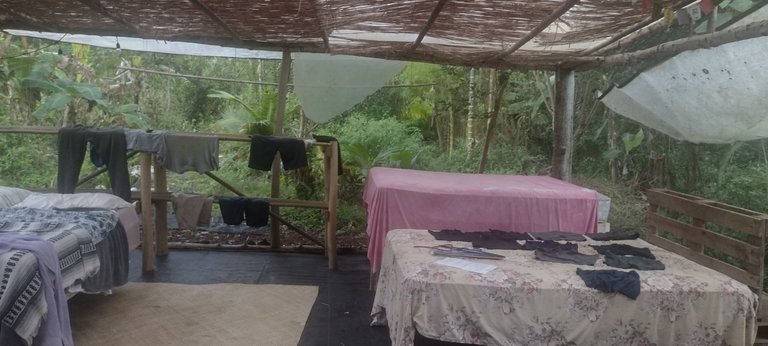 On that note I think I'll end this post now. I wish you all a glorious day/night! G'Night for now, and until tomorrow! 😁🙏💚⚡💥✴️❇️✳️👣🌱✨🤙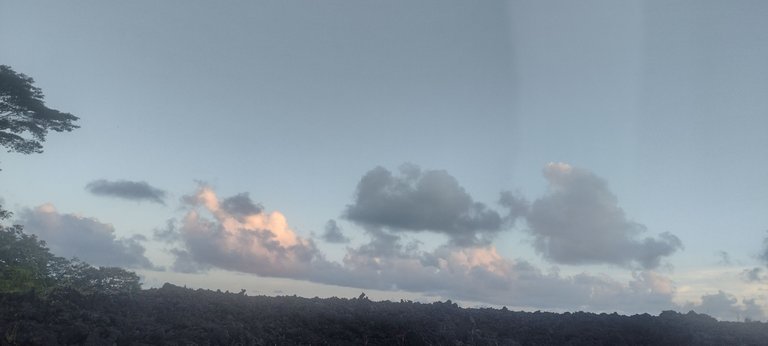 You even get a photo of me today!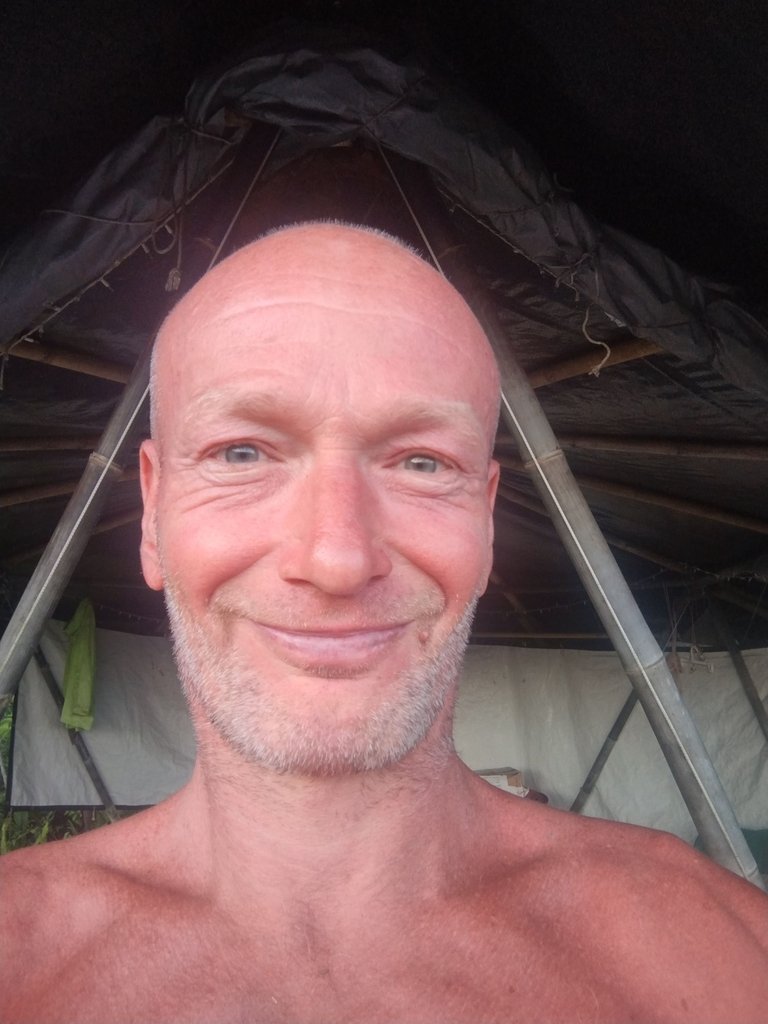 All photos were taken with my Motorola G Power Android Phone.

Thank you all so much who have helped me get to where I am today, and allowing me to share more of the beauty and magic from my life and my world with you, and for your continuous appreciation and support! I am truly deeply grateful! 😁🙏💚

If you'd like to find me on other alternative platforms where I have accounts (I spend most of my time here on Hive), click on this signature image below to go to my LinkTree page.

If you'd like to send me a BTC Lighting Tip (made possible by the fantastic work of brianoflondon on @v4vapp), just scan the QR image below. 👇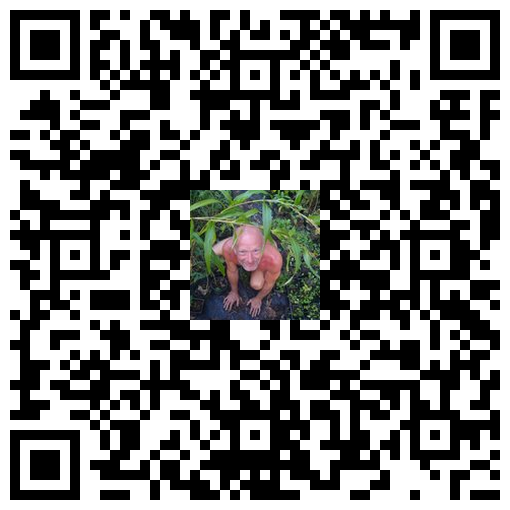 Signature image created by @doze, and the dividers made by @thepeakstudio, with all tweaked to their present form by me.