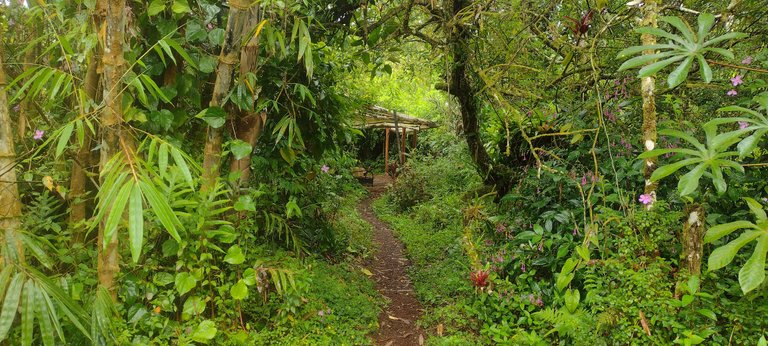 I live barefooted and naked, very close to Earth and Nature, in a 16-acre, off-grid, clothing-optional, food-forest intentional community (GaiaYoga Gardens), way out in the jungles of Lower Puna, far East Big Island, Hawai'i. I love my life, and I'm immensely grateful to live where and how I do, on my own terms! I would not want to live any other way! 😁🙏💚⚡💥🔥✴️✳️❇️👣🌱✨🤙

Warm greetings all! 😁🙏💚✨🤙
Every single day since I arrived here on Hive one year, eight months, one week, and two days ago, I have felt immense, overflowing gratitude for this brilliant Blockchain and its incomparable community of kind, friendly, warm, caring, helpful, supportive, and generous people. I've been in many communities and on many platforms, and I can say that what you and I have here in our beloved Hive Blockchain Ecosystem is very special indeed!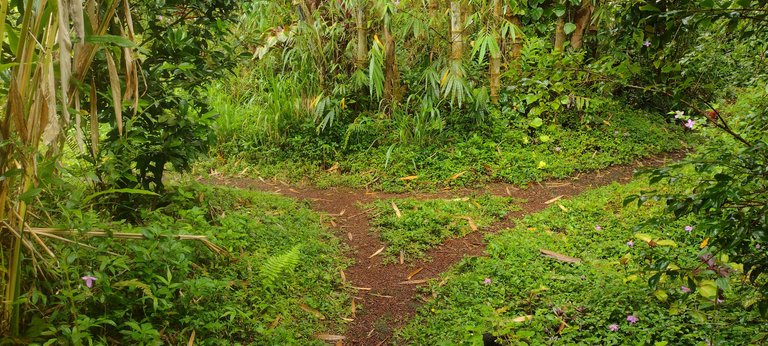 I am deeply grateful for all of the support that I've received on Hive that has gotten me to the a place that I am now. I couldn't have done it alone, at all. And that's the core message of Hive; that we're all in this together, and that we rise my lifting others!

I am so very thankful for The Alive Tribe, where I have always felt very seen, appreciated, and supported. It truly is a superlative community, and one of the very best on Hive, with some of the best tokens, too!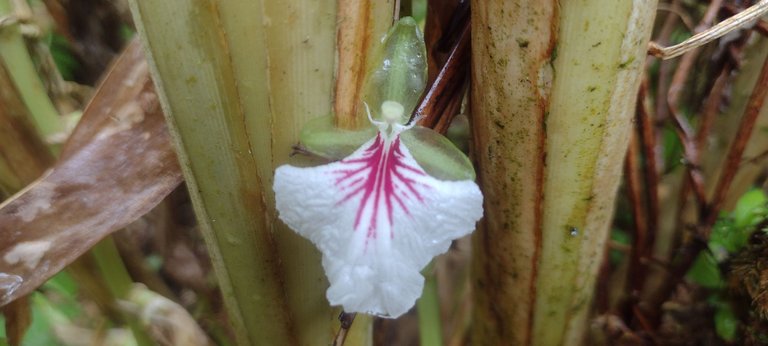 Are there things about Hive, Hive Engine, or particular front-ends that annoy and frustrate me? Of course! Do I let that get in the way of my immense appreciation for it! Absolutely not! Even in the time I've been here, Hive has developed quite a lot, and I have no doubt that it will continue to do so, and in some pretty incredible ways. Hive's only getting better!

Hive is an truly incredible opportunity, and I'm giving it my all every single day, taking advantage of that opportunity to the best of my ability! Thank you so very much, Hive!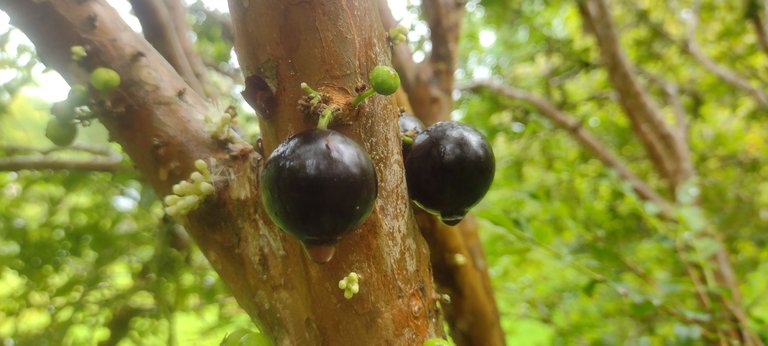 This first day of June was quite cloudy, wet, and rainy all day. I was thankfully able to fully catch up on Hive relatively early today, and get a few tasks done earlier than usual too.

I left the Flow House arround 4:30PM, after having devoted the whole morning up to that that time to Hive. Marco has asked me do a short plant walk with him, so that I could show him plants that could help him with is painful tooth issue. I showed him a few of the most pertinent plants, of which there is a good supply.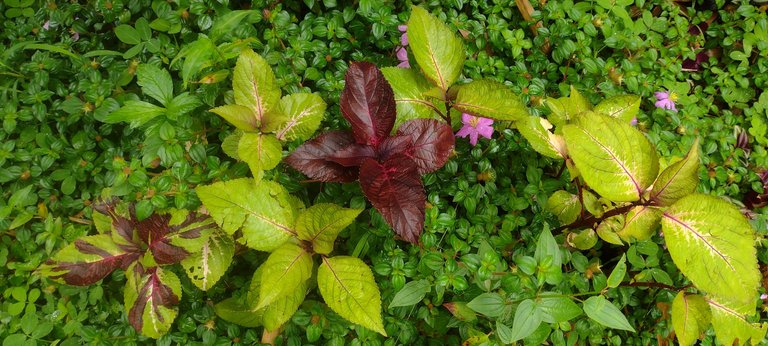 After introducing Marco to medicinal plants, I went to clear trails in the front orchard with my machete, though things didn't go quite according to plan. There are several hives of bees near this orchard, that were still irate from the beekeepers visit yesterday. The bees are on GaiaYoga's property, but they're not our bees. The beekeepers keep them on our land, and we get pollination from the bees, and honey as compensation. In any case when I was clearing in the orchard trails I got stung twice, once on the back of my head, and once on my left elbow. Needless to say I chose to machete there another day.

With it so wet and rainy outside, my motivation to work outside was nil, so after my short bit of machete work, I made food in the Landing, then returns to the Flow House to continue with Hive. After dark Ano called to ask if I could work on his neck for a bit, as it was still tweaky. He called back a few minutes later to ask if I could go with him down our jungle road to clear a fallen tree had blocked the road, preventing Jo(hana), who lives at GaiaYoga, from being able to return home. Even though I brought my machete, Ano was able to cut it sufficiently with the electric chainsaw for me to be able to move the pieces off the road.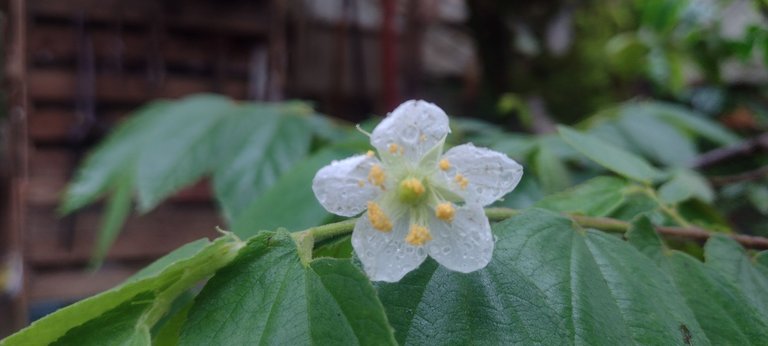 Once we had cleared the fallen tree, we returned to GaiaYoga, and I worked on Ano's neck for a little while up at the Flow House. After finishing working on Ano, I did a few short Hive tasks, then I began writing this post.

It's now almost 12AM, and I'm falling asleep as I type this, so it's off to bed with me! I deeply appreciate you all! Until tomorrow! 😁 🙏 💚 ✨ 🤙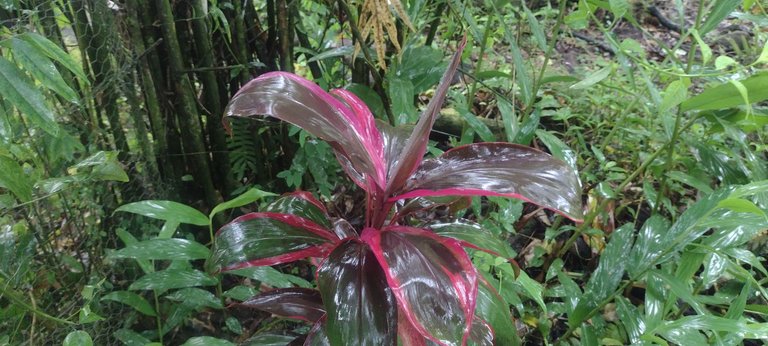 All photos were taken with my Motorola G Power Android Phone.

Thank you all so much who have helped me get to where I am today, and allowing me to share more of the beauty and magic from my life and my world with you, and for your continuous appreciation and support! I am truly deeply grateful! 😁🙏💚

If you'd like to find me on other alternative platforms where I have accounts (I spend most of my time here on Hive), click on this signature image below to go to my LinkTree page.

If you'd like to send me a BTC Lighting Tip (made possible by the fantastic work of brianoflondon on @v4vapp), just scan the QR image below. 👇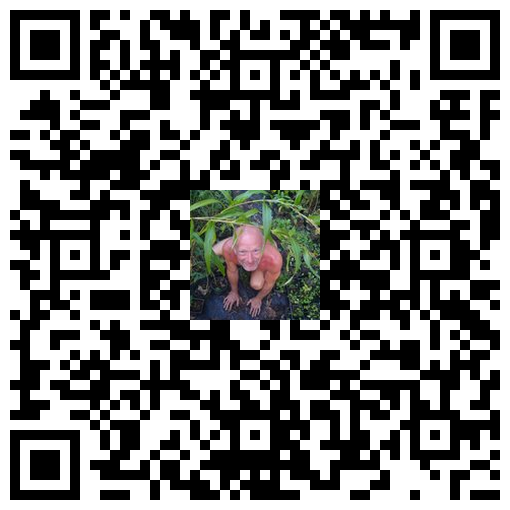 Signature image created by @doze, and the dividers made by @thepeakstudio, with all tweaked to their present form by me.