Rebecca sat at the door crying. Marcus' hands were handcuffed to the end of the bed. Rebecca rolled onto the floor on her side. She lay still, gaining strength. Her bandages were oozing darkened blood. Marcus shook the bed by lifting and dropping his weight, trying to get Rebecca's attention. She lifted her face, makeup smeared like a bad movie streaking her cheeks. He pointed with a finger to his shoe. His teeth bared in disgust at the rag crammed down his mouth.
Rebecca slid on the floor using her elbows. Her ankles were strapped painfully tight with black oiled leather scraps from someones' truck bed garbage. Her left ankle was bursting through the straps with a bright purple hue.
She approached the bed and slid up the side. Turning carefully she reached for his shoe. She knew what he needed. Her fingers touched the sole of the right shoe. She slid her fingers up the side and found the separation of the heel. She wiggled her nails to loosen the tool. A thin blade emerged from the recess. She slipped out the pen knife and grabbed it with her teeth to begin the chore of freeing Marcus before their captors returned.
This is my five-minute freewrite
using prompt pen knife by @mariannewest. I challenge you to join the challenge and add @freewritehouse for regular contests!
Thank you for reading 📚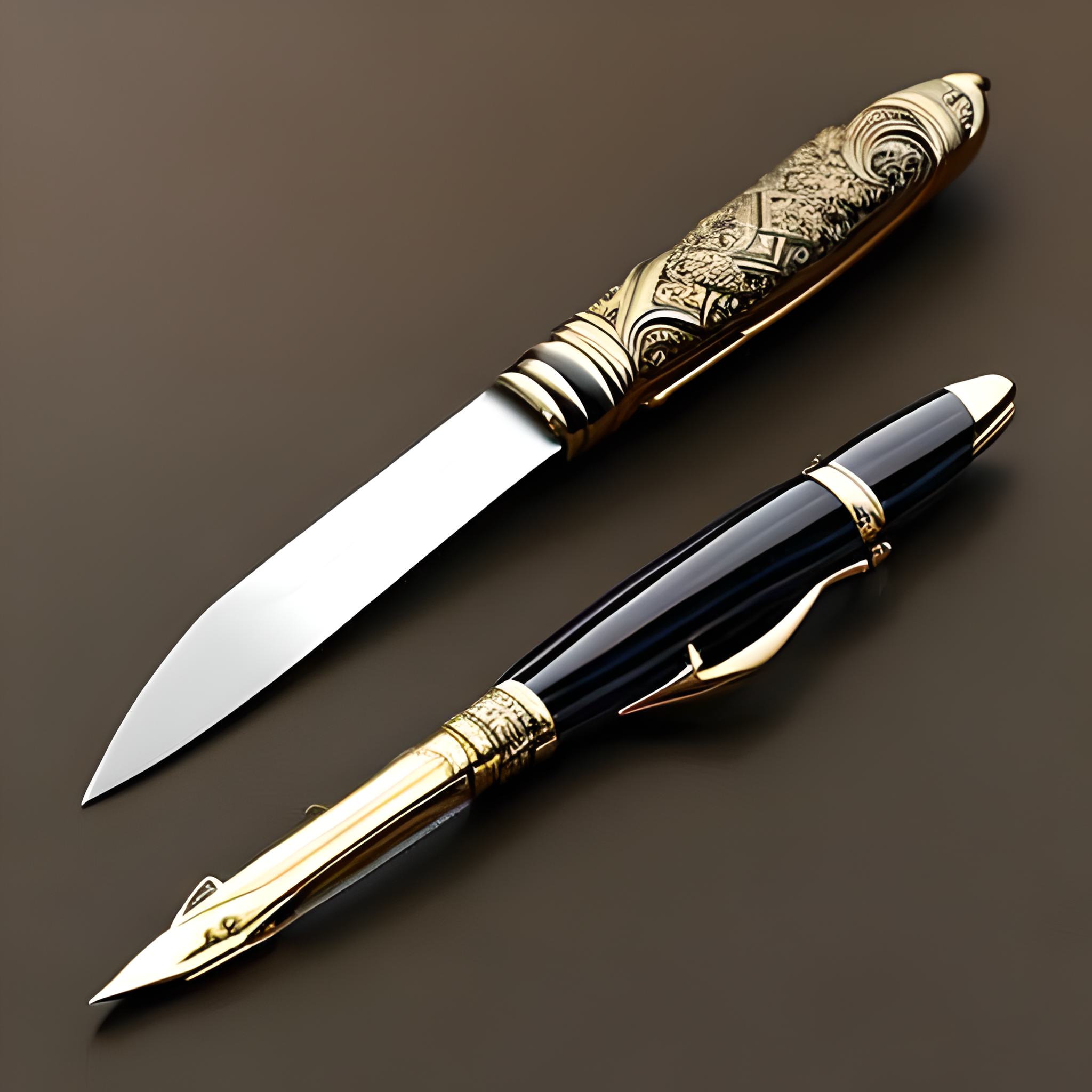 AI Art Created in Blue Willow