Hello Wednesday Walkers!
This week I want to share with you a great walk through the Lanterna Camp Site in Istria, Croatia. I took a nice walk and made some photos through the shaded trees down to the beach.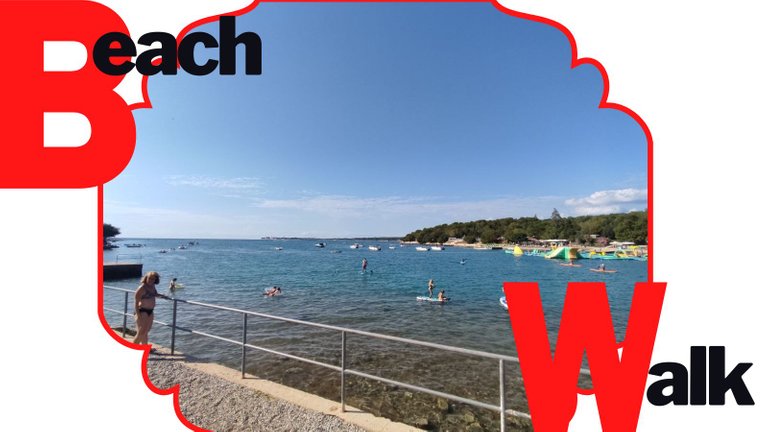 It is the perfect summer vibe, with warm weather, camping, and a great beach with crystal clear water. Today I decided to go for a walk on the beach and show you around the campsite Lanterna.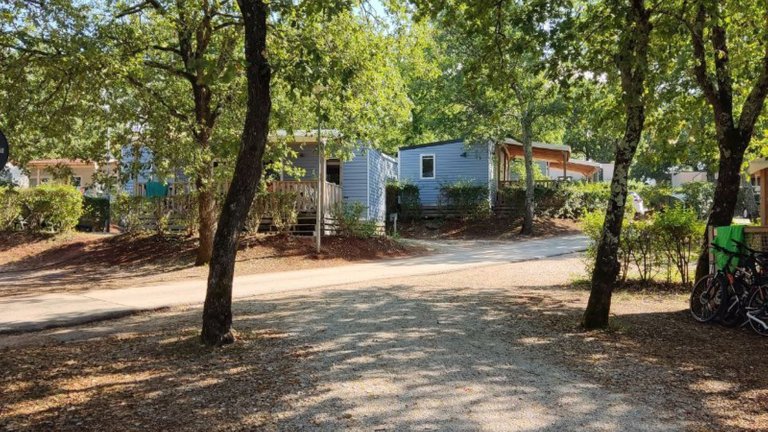 Starting in our accommodation, we headed out towards the beach. We are under some nice shaded trees and there are bungalows everywhere to be seen.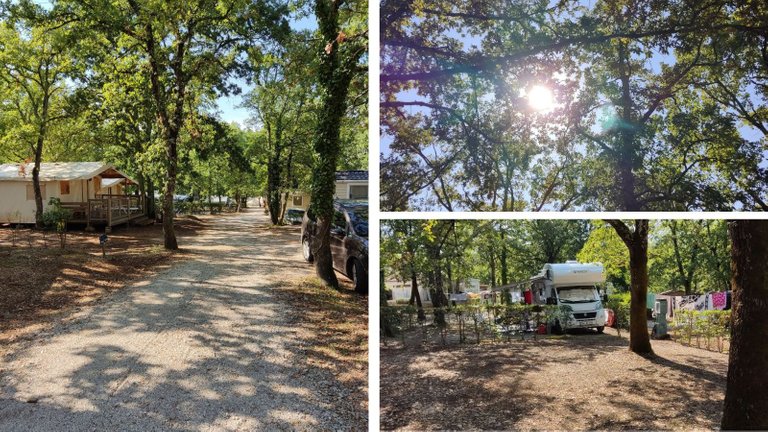 The path is great to walk along as we are in the shade. You can see the sun trying to get through the trees. There are many types of campers, some with their own vehicles.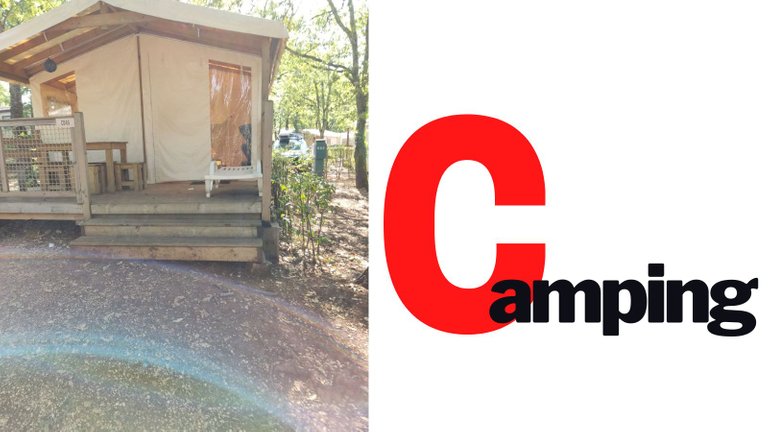 They also had many of these "Glamping" type tents that were quite popular.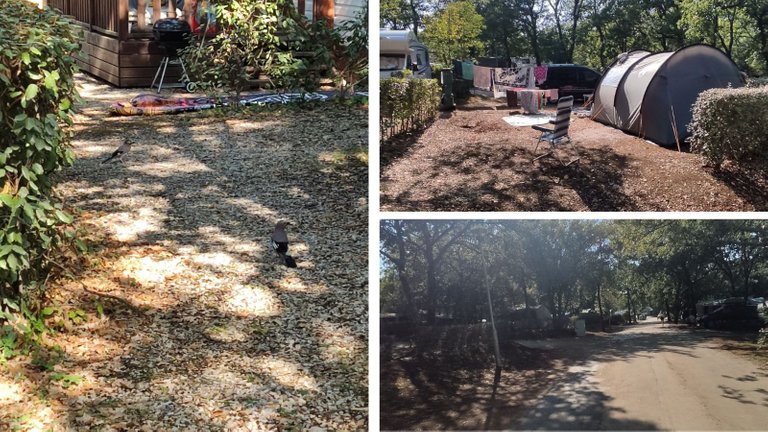 The journey continued until I saw this bird. There were also some people in regular tents here too.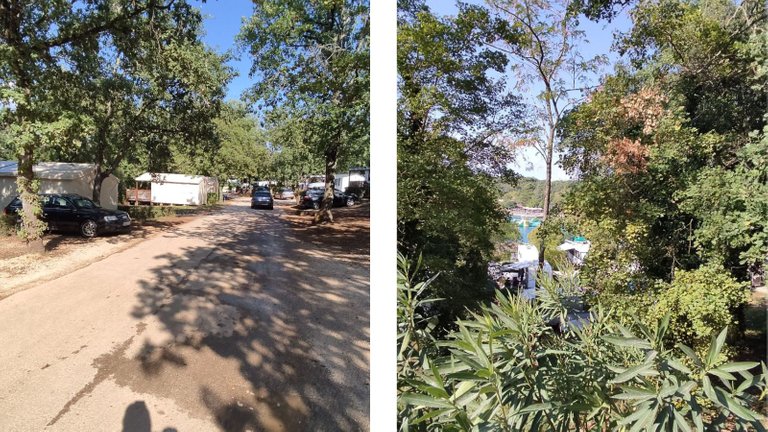 There are plenty of shadows, but I didn't see any I could enter into the competition yet. Peaking through the trees I could make out the sea in the background. We are heading in this direction.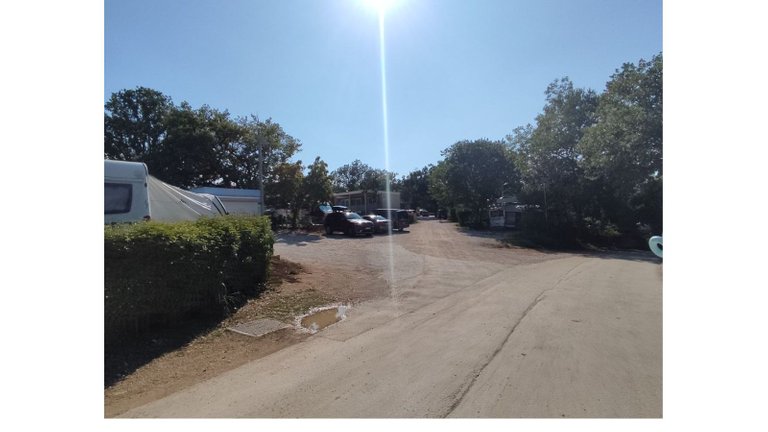 Outside of the cover of the trees, the sun was quite strong as you can see here. It was mid-day, so the sun was nearby overhead.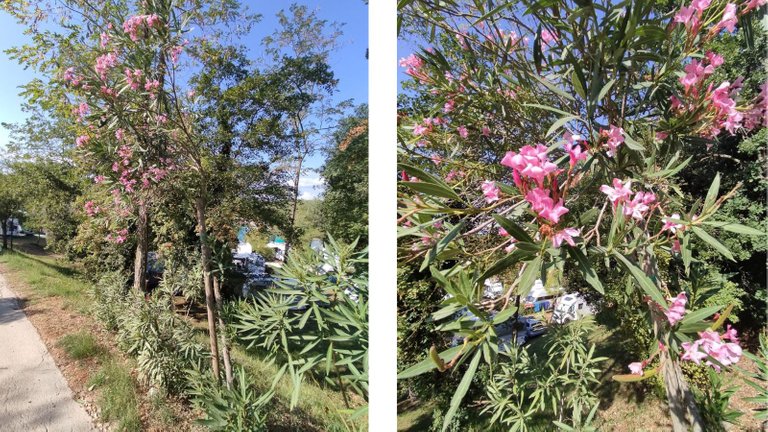 I encountered some nature and took some more photos.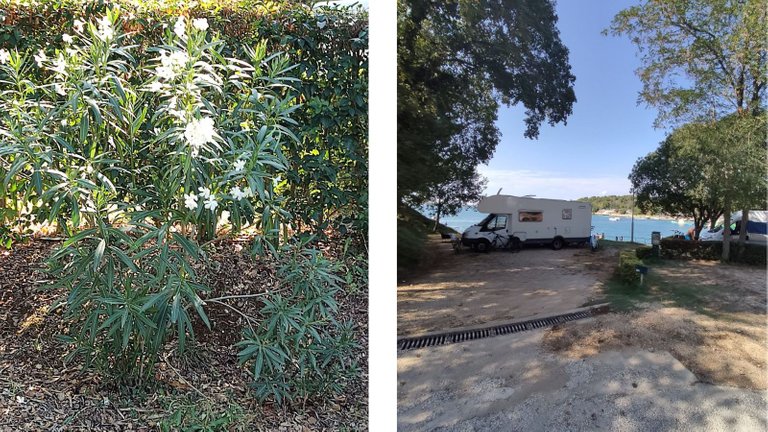 We are getting closer to the beach, I can see it closer in the distance.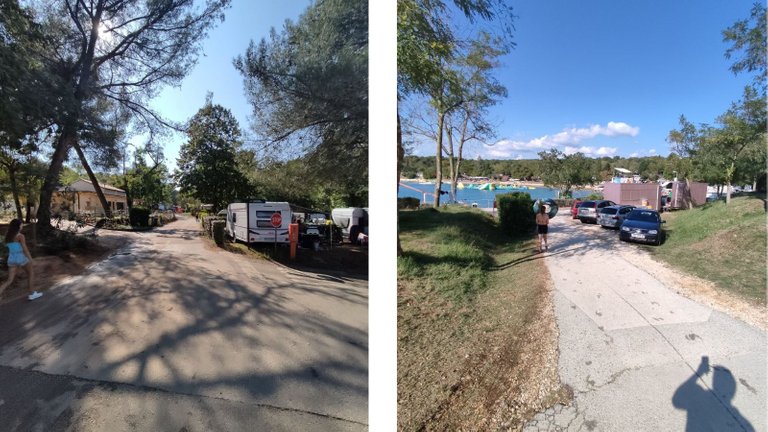 After walking parallel to the beach for a while, we finally turn towards the beach. It looks quite lively from the distance.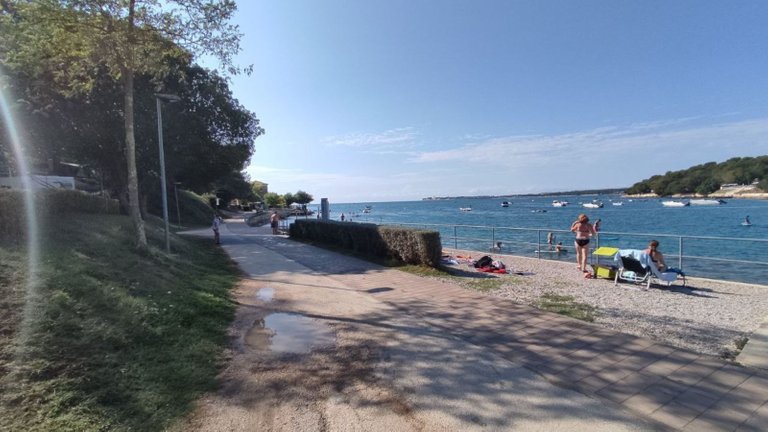 We arrive near the sea, but still a little away from the beach. Mostly Croatia has stoney beaches which means clearer water. However, this one is sandy.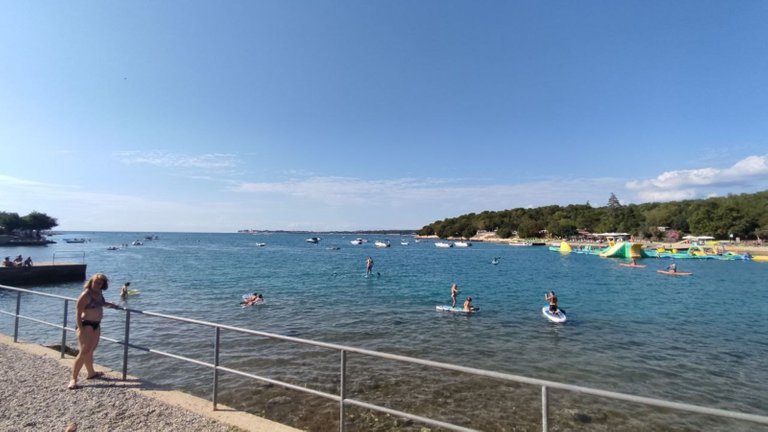 You can see how clear the water is already from here.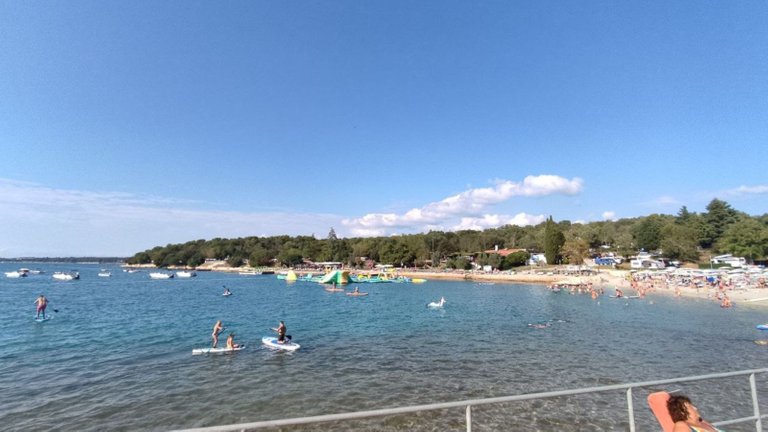 The beach is getting closer. It is not such a large beach, but it is big enough. Luckily I didn't see any jellyfish, as I am not so keen on them.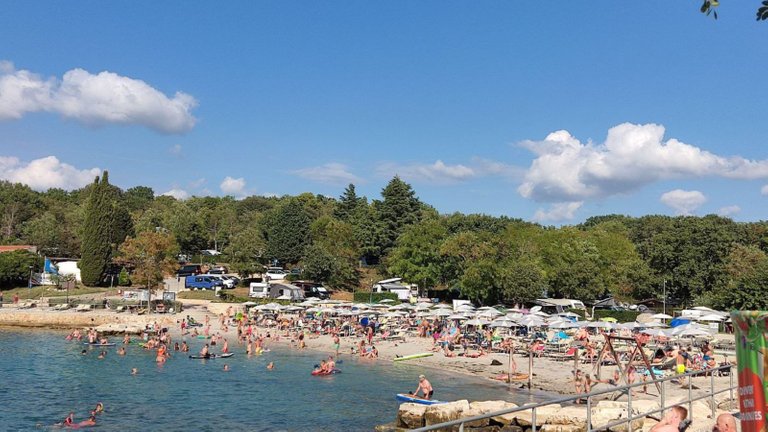 The beach is fully in view now, we are almost there.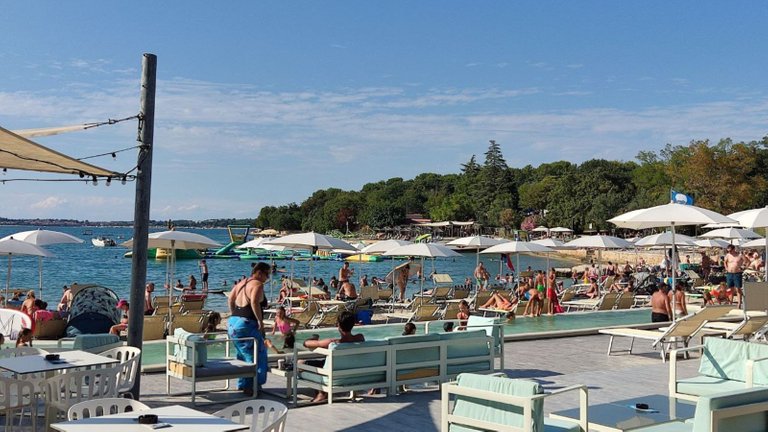 Once we get to the beach, there is a cafe/lounge bar serving food and drinks. There are some loungers or you can just sit with your own equipment.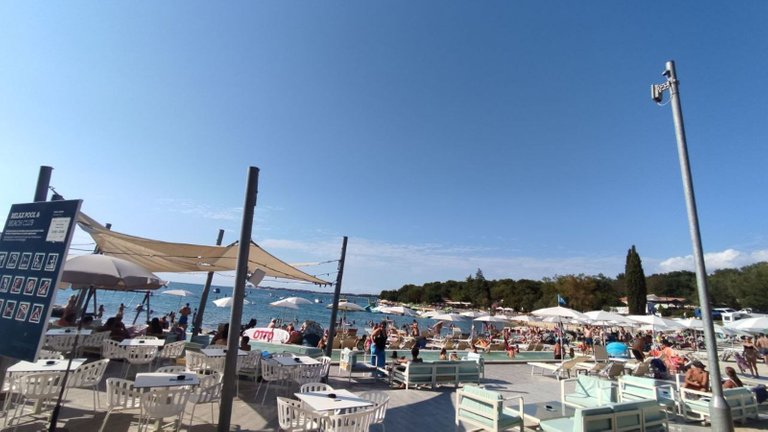 We head to the water and take a closer look.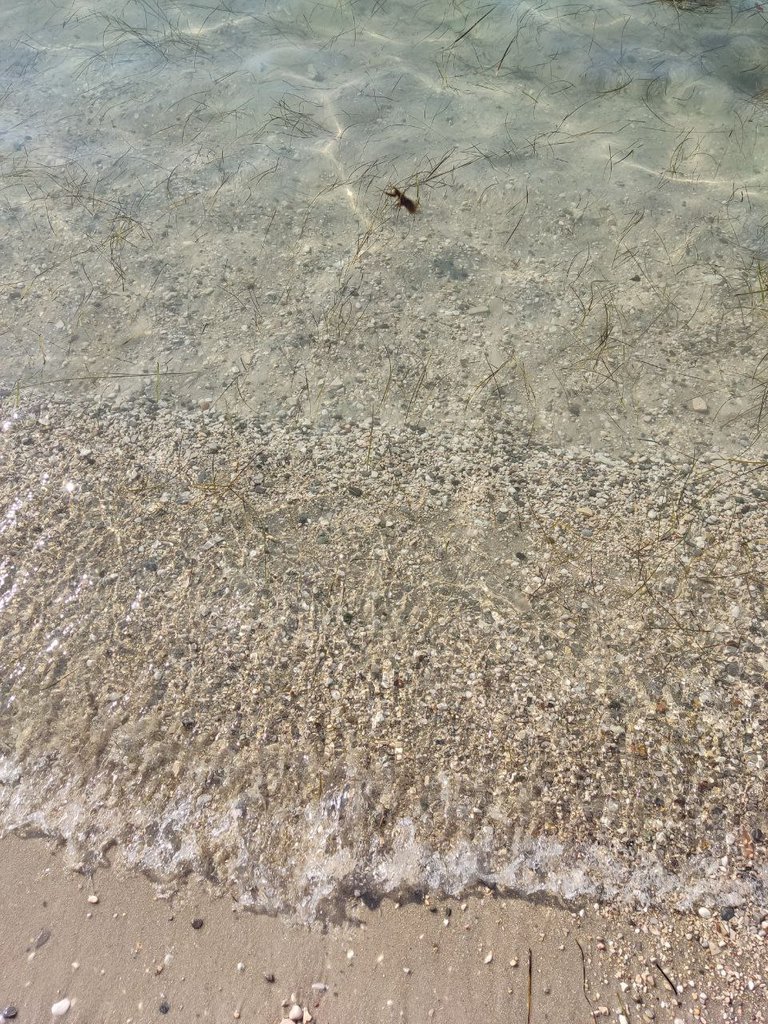 There seems to be plenty of seaweed around, but the water looks very clear and clean. It was also very warm.
That wraps up my walk for today, thank you for joining me.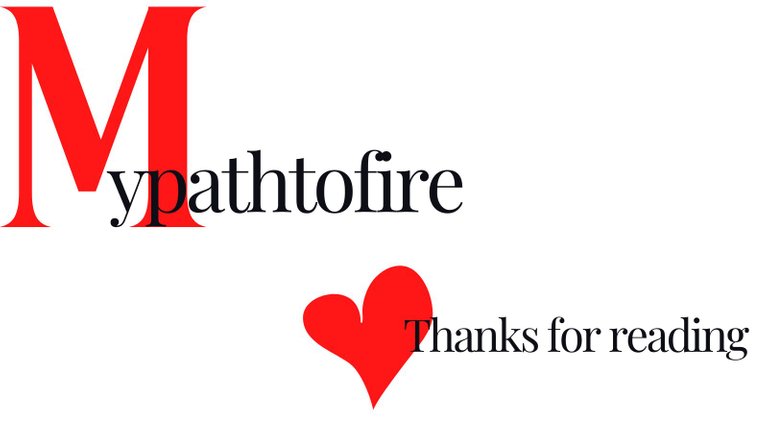 Credits:
All photos are my own.
Title images created in Canva.

Let's connect : mypathtofire