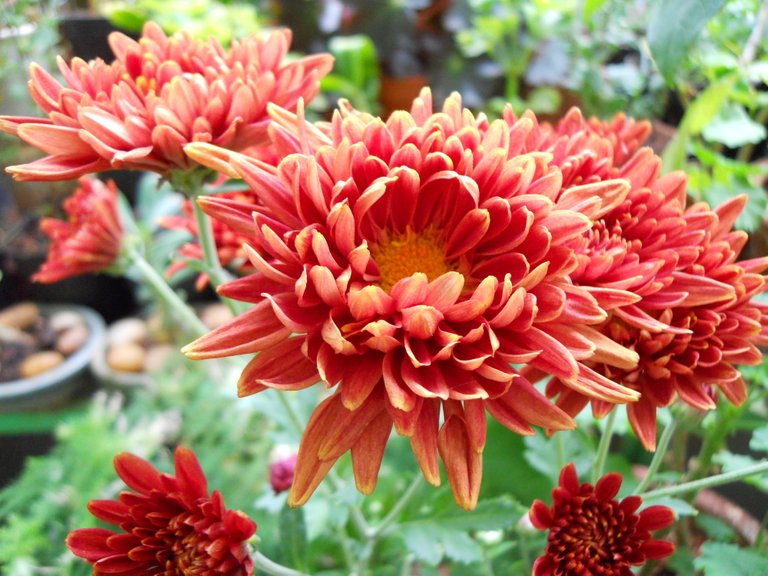 I have been absent from Hive for sometime now due to various issues, I am glad to be back here again. I didn't want to miss the opportunity to write in the #Wednesdaywalk and #makemesmile community. I haven't gone out for a walk for almost a week now however a friend of mine came and dragged me out for a short walk as she wanted to share some of pain with me.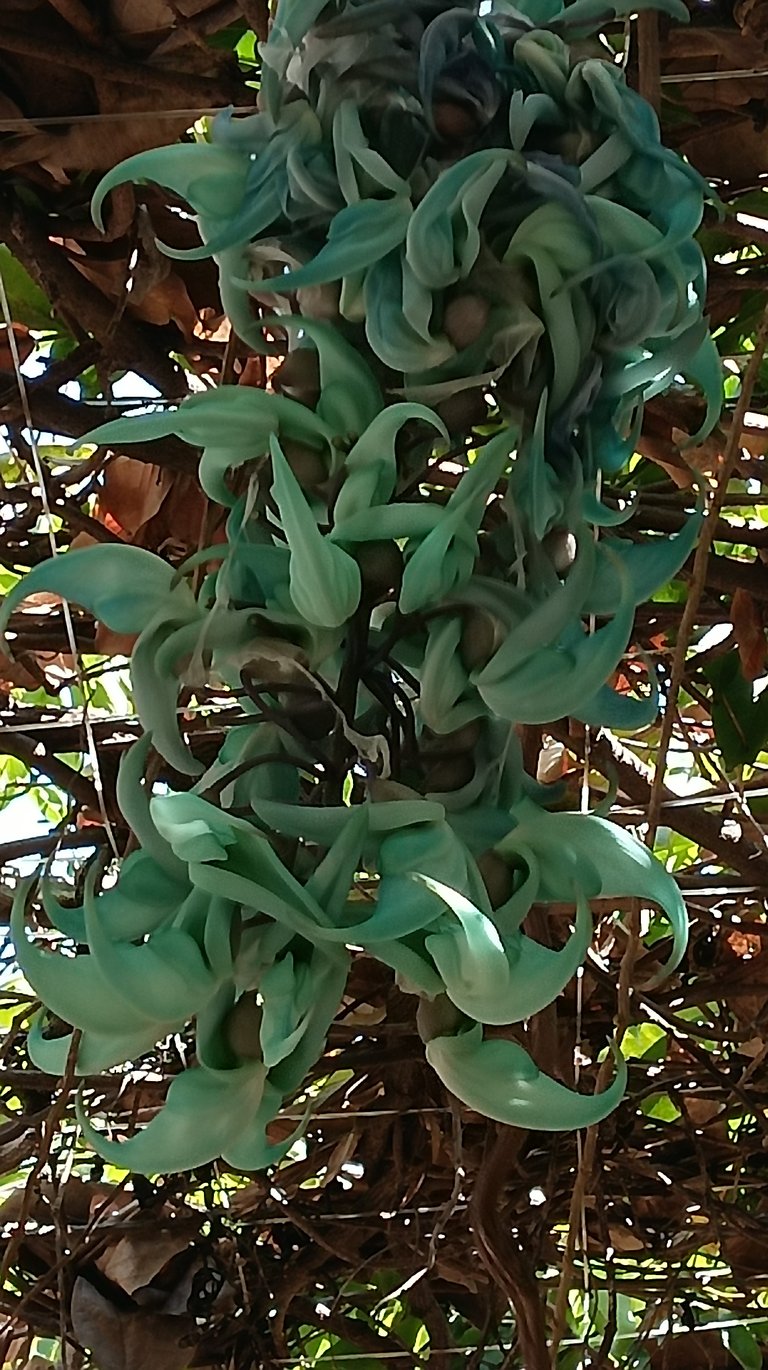 Even though I listened to her pouring out her heart to me my eyes were always on the things around me, especially the natural beauty around me. It's March and the flowers are beginning to bloom bright and beautiful. There was this beautiful green jade vine in the park near my home. This is one of the rare and expensive vines here and it is just starting to bloom. Right now the vine is pretty young and may not bloom abundantly as a mature vine does, yet it was such a lovely sight and I wanted to share this with you.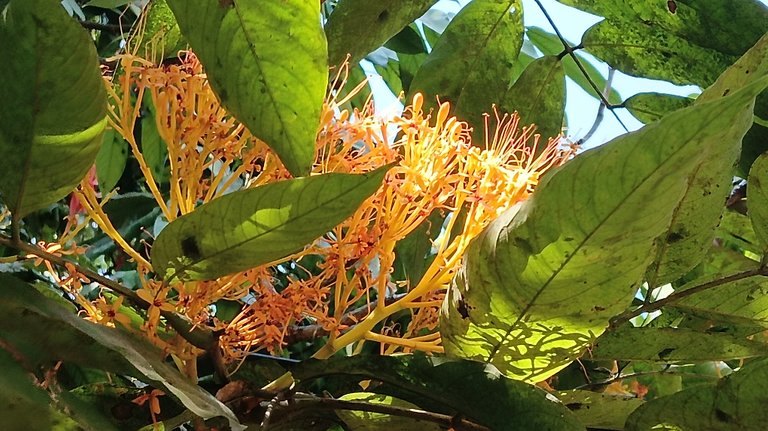 There were a couple of trees on the way which had pretty flowers, this one had bunches of flowers produced from the thick branches. We usually see flowers at the end of the branches, but this is one of the unusual trees in our neighborhood. This tree called Saraca Declinata has dense bunches of faintly fragrant flowers.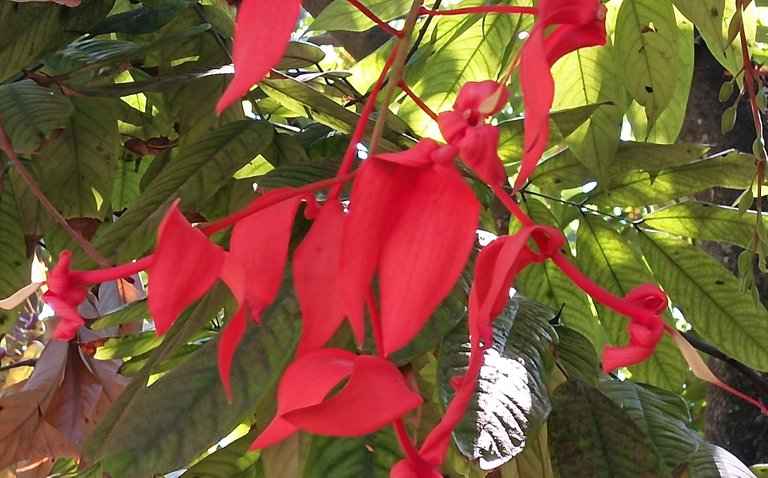 These brightly colored flowers hang like paper decorations all around the tree. Known as the pride of Burma or Amherstia noblis which closely resembles the wild poinsettias which we see in the forest. I am not sure if I have seen this particular tree in bloom in our neighborhood before even though I have lived here for the last seven plus years. I found them very attractive as they waived about in the light breeze.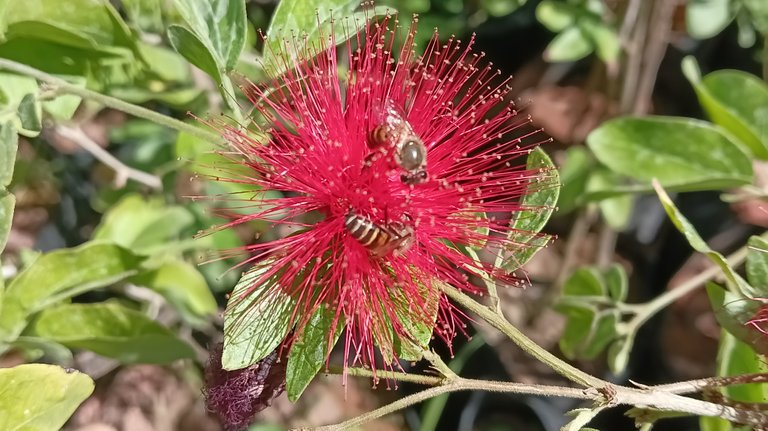 The powder puff bush is also beginning to bloom and it attracts a whole lot of bees. This one powder puff bloom had three bees fighting for nectar, but while I tried to get a picture of it one flew away. The other two were oblivious to my presence and were getting quite drunk with nectar, they were barely moving lol.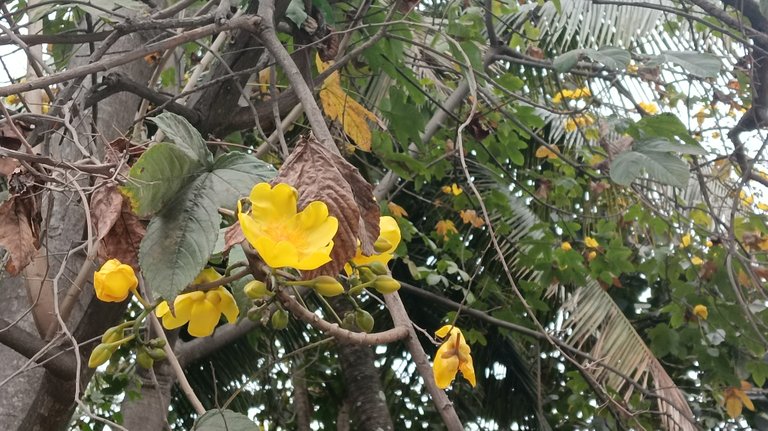 My friend took me a little further on her scooter to see another unusual tree but since this was was in the side of a road where there is heavy traffic always we could barely stop for a couple of minutes to grab a few pictures. These lovely golden cup like flowers stood alone among the different colored bougainvilleas. They really stood out not just because of the bright color but also because of the huge flowers. Hardly anyone seem to notice the beauty around. Most people seemed puzzled that we would stop to admire some tree. It was funny to see the expression on their faces as they slowed down looked at us and sped off to their destinations.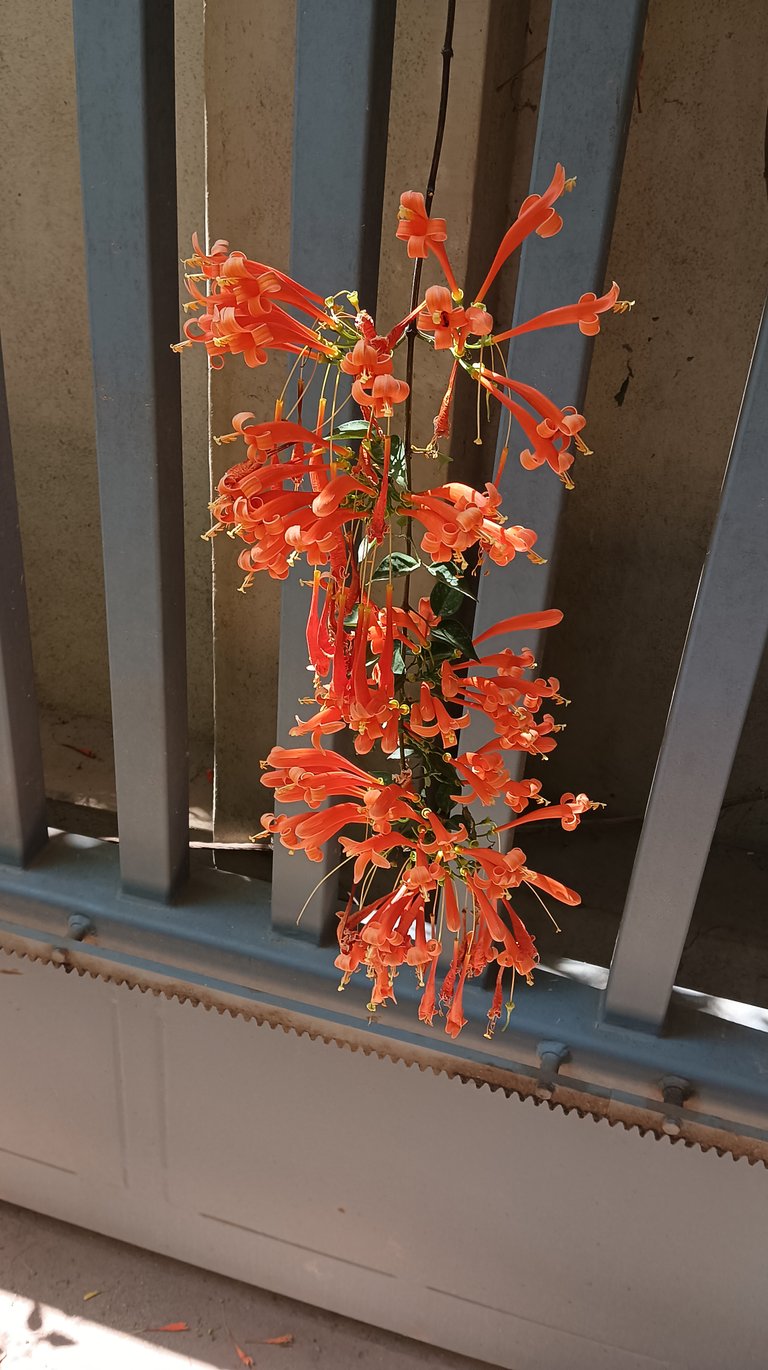 These fire vines were a pretty common sight in front of homes a few years ago, however, due to its wildly growing nature and the heaviness of the vine most people have done away with it now. I was happy to find this in front of a store house near a shop where my friend stopped to pick up some milk.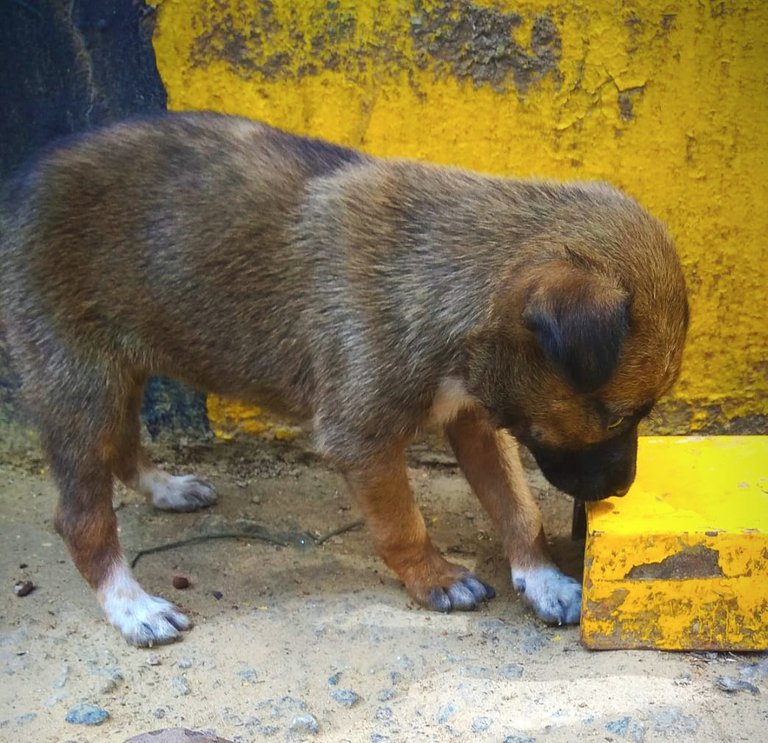 There we met some friendly doggos and a cute little puppy which live in our neighborhood. These are strays but have been vaccinated and spayed by the governmental agencies to avoid breeding more strays. I find these strays very faithful, when I take my dogs out for a walk, these accompany us at a respectful distance and chase away other stray that don't belong to our street.These stray dogs are fiercely territorial in nature but they do take care of our dogs as we take care of them when they get sick or need to be fed.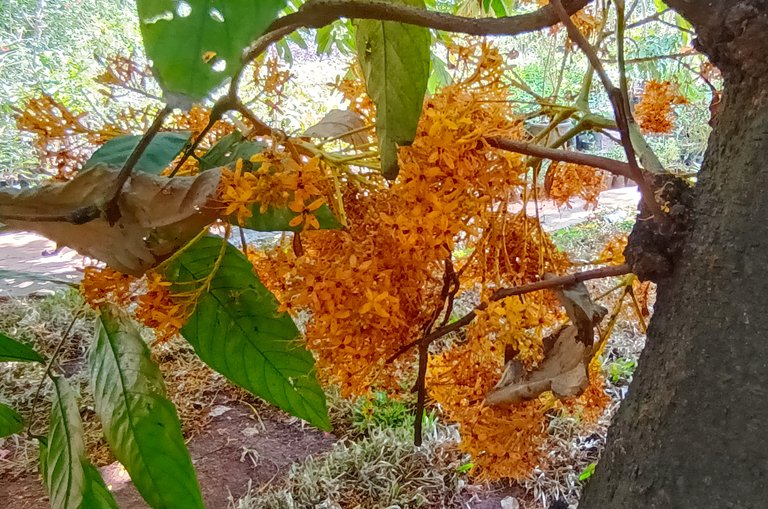 My friend and I had a short but pleasant walk before enjoying the sights around as she unburdened herself. I only hope that the nature around did lift her spirits as she was smiling a lot as we left.
Thank you for escorting me on this walk, I appreciate your support.