Hello Hello Let's take a walk down memory lane.
A few weeks ago it was announced that three Hivians would be in Scotland and could we all meet!
As all three are non native Brits I thought it would be good to take them to some places in Fife where I grew up.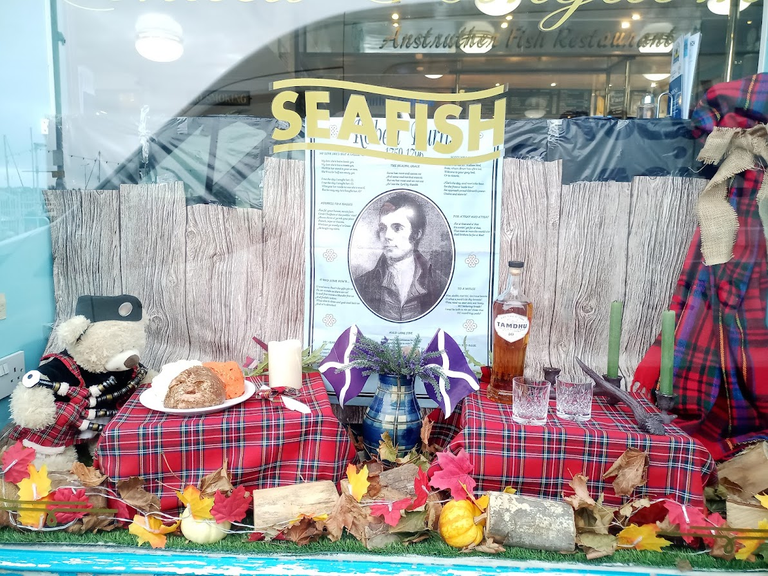 After spending a few hours in St Andrews we were all hungry.
But rather than finding some over priced place there, I thought it would be fun to goto one of the fishing villages in the East Neuk of Fife.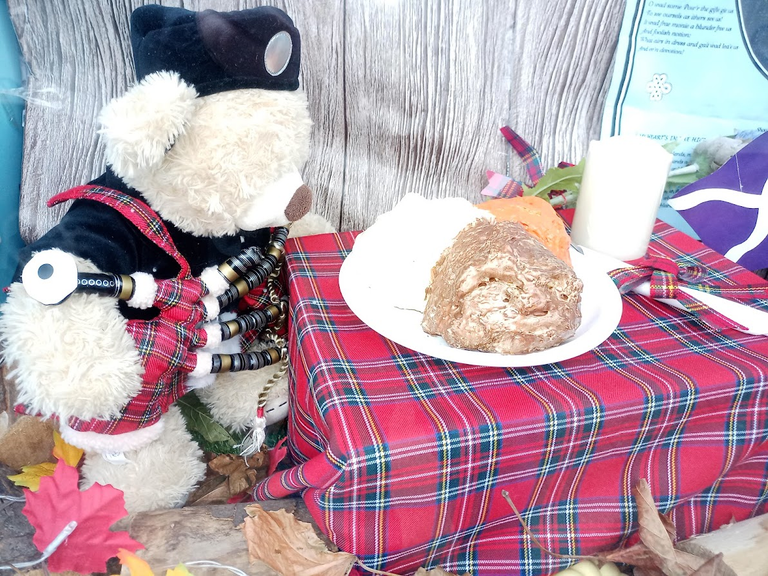 We headed off in the car and arrived a few minutes later in the fishing village of Anstruther. We were lucky and managed to park on the seafront.
It is Burns night tonight!
Our beloved poet who really was a charming rascal.
I shall dedicate a ttt post to him later.
But if you are sitting down to haggis neeps and tatties then make sure to Address the Haggis btw the plate of food above is haggis neeps and tatties!
Here is the first stanza
Fair fa' your honest, sonsie face,
Great chieftain o the puddin'-race!
Aboon them a' ye tak your place,
Painch, tripe, or thairm:
Weel are ye wordy o' a grace
As lang's my arm.
How did you get on, did it make sense?
Here is a translation for you and the link above has it all for you!
Good luck to you and your honest, plump face,
Great chieftain of the sausage race!
Above them all you take your place,
Stomach, tripe, or intestines:
Well are you worthy of a grace
As long as my arm.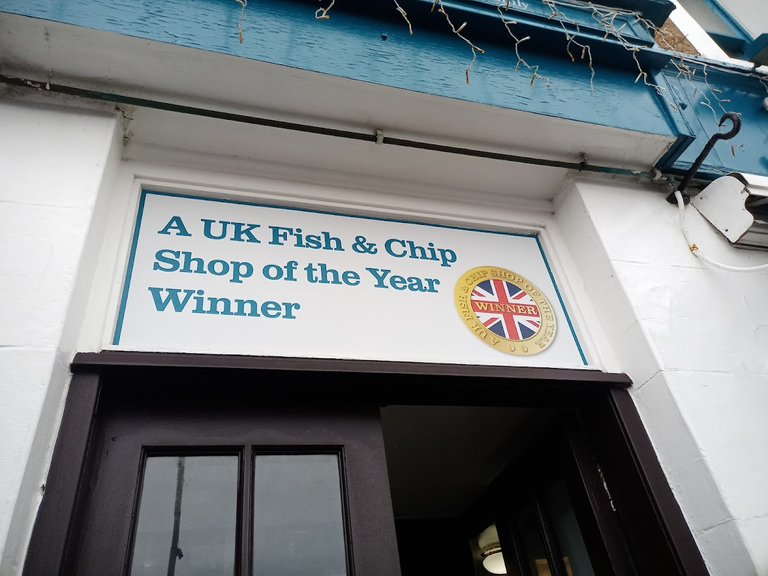 This chippy is renowned as it was a UK Fish & Chip Shop of the Year winner, considering this used to be our national dish, that is the ultimate honour.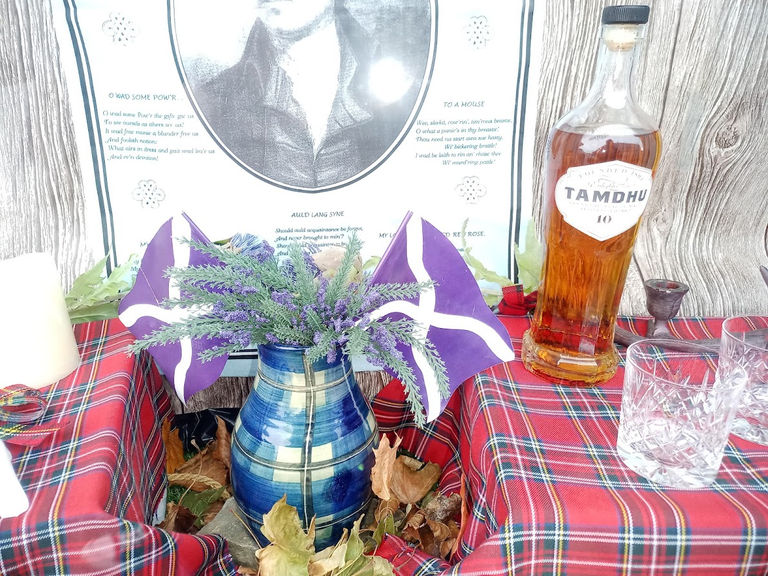 Of course you need a dram or two to toast the Bard that was Rabbie Burns!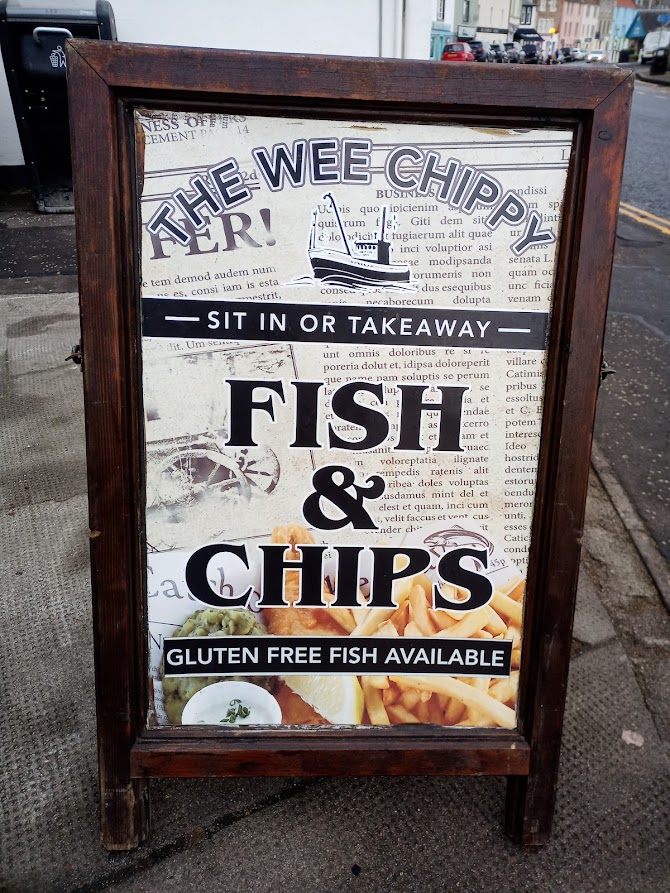 Being an old fishing village there are more than one fish and chip shops.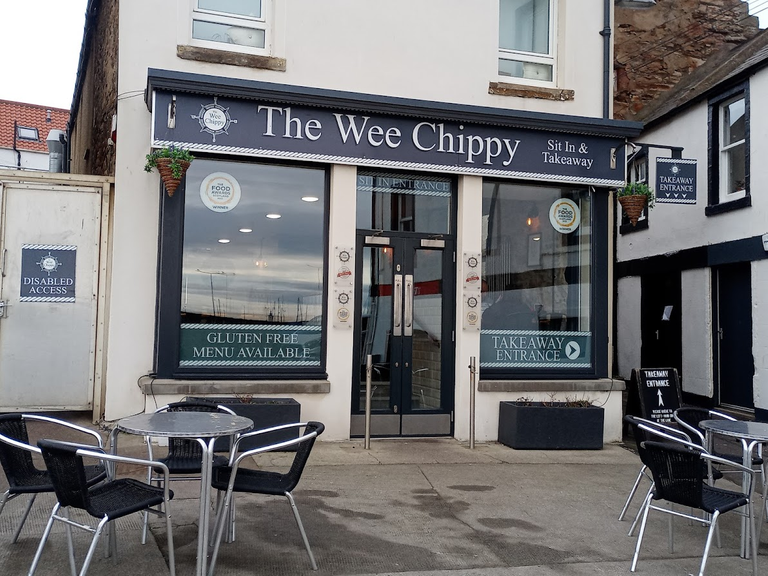 The Wee Chippy even had gluten free fish, which was something we were after, both gluten free and vegan.
I mentioned we were on the seafront.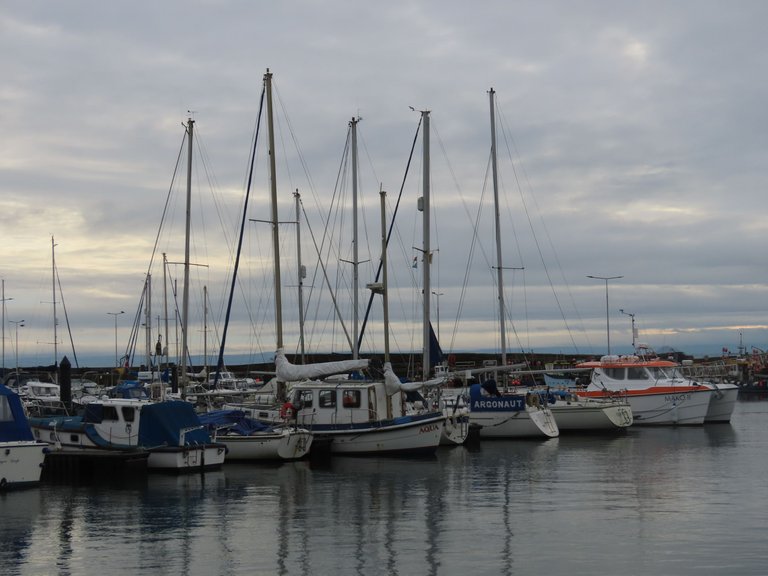 One of the reasons I wanted to take @dreemsteem @samsmith1971 and @penderis here was that I used to go deep sea fishing from here and have fond memories. Earlier in the day I had taken them to see where I took my first steps as a wee bairn on the West Sands beach in St Andrews overlooking the Old Course golf course.
I did say in the title we were taking a trip down memory lane, my grandparents lived near here, so it is an area that I know really well.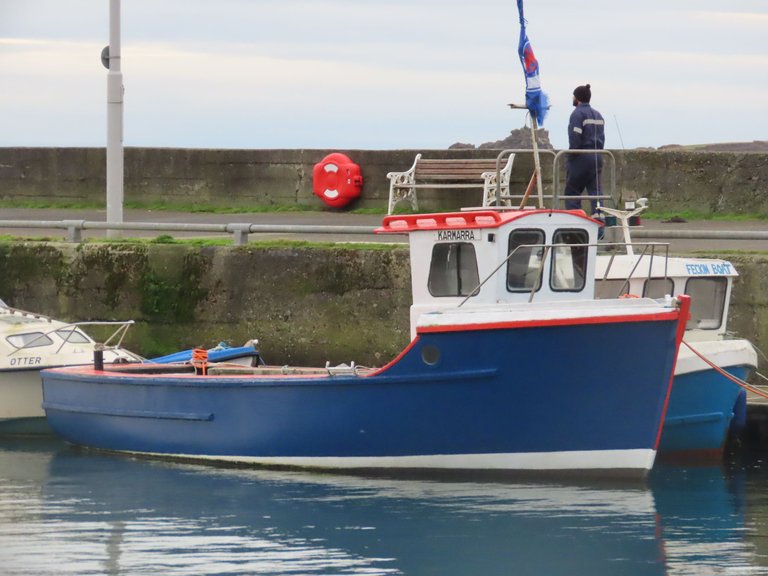 That is the sort of boat we would go out in for 8 hours. The fish we would catch were Cod, mackerel, saith and pollock mainly. Damn they were so tasty though.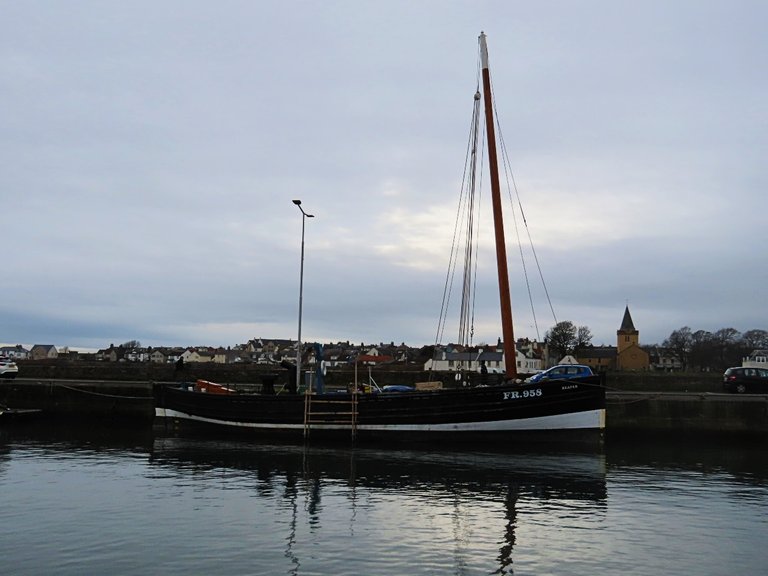 I remember when I was a child there would be fishing trawlers in the harbour, but like many things in the UK, it has dwindled, and the big fishing village that is left near here is Pittenween a couple of miles along the coast.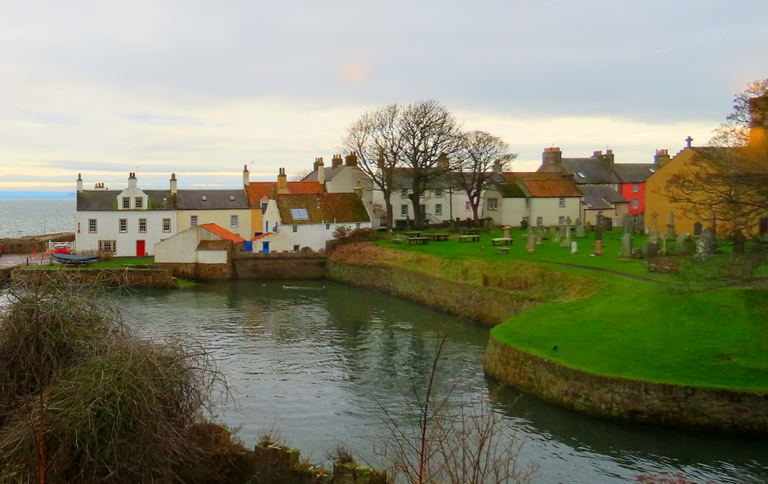 All this time, we were looking for something to eat with no luck.
So out came google and then a place was found that looked promising.
The Bank it was called and this was the view from our dining table!
The food was fantastic, seriously it was very tasty and I am sure we will all post about it at some point.
If you were watching my show last night in the Ecency Discord you will have seen quite a few pictures of our 'meetup' If you weren't there, why not🤣
Okay here is the gang of four mid meal.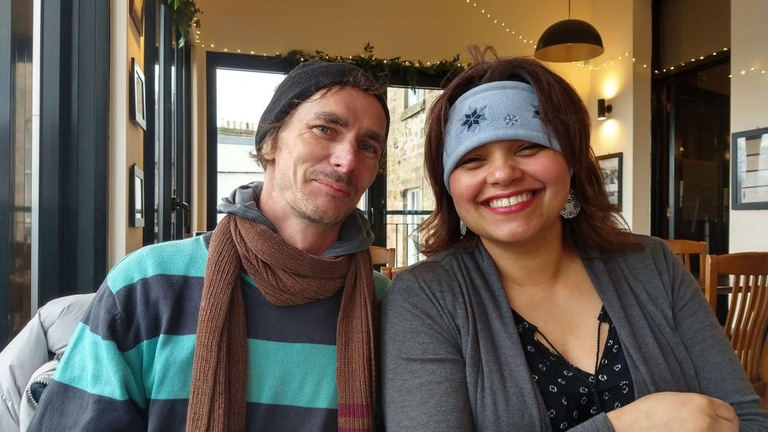 and no I have no idea what Sam and I were discussing or what I was doing with my phone!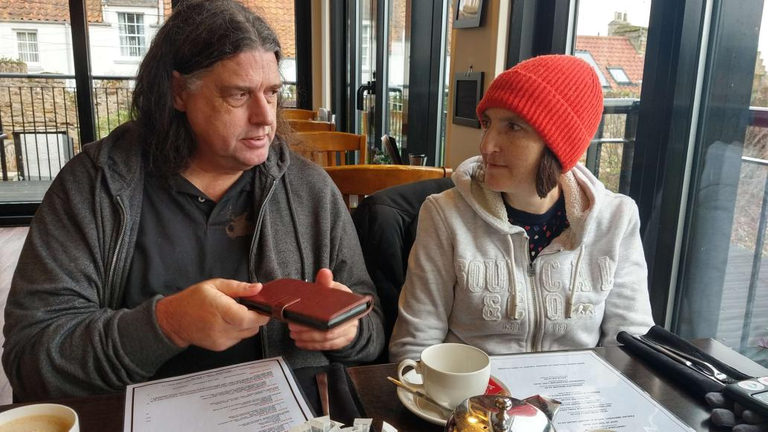 The food needs a separate post to do it justice, I will however leave you with one of the desserts.
Gluten free sticky toffee pudding that melted in your mouth. I shall be going back to The Bank I can tell you that!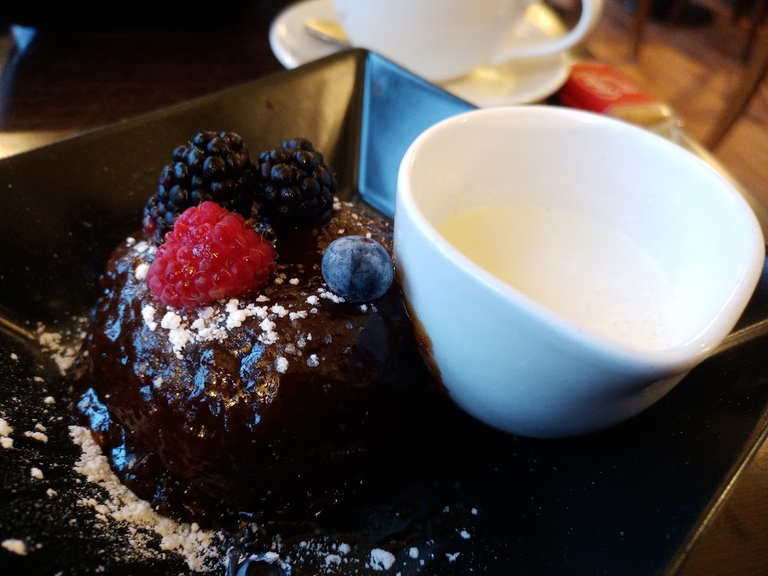 Now then if you know me, you will know that more often than not a feather friend or two will appear in my Wednesday Walk posts, and so as not to disappoint come and meet Manester the Anstruther male mallard duck who was swimming around as we eat lunch.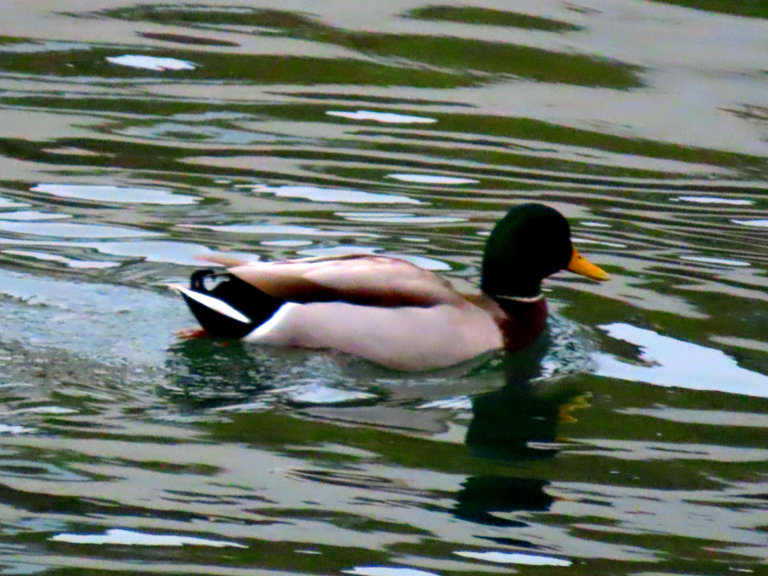 And there we have part of my day with my wonderful three Hivian friends.

Thanks for visiting and enjoy the rest of your day!


All images and ramblings are from me, the mad Scotsman TengoLoTodo and pictures taken with my Smartphone or Canon Powershot camera.
@tengolotodo January 25th 2023

DO WHAT YOU LOVE AND DO IT OFTEN
Haste Ye Back!