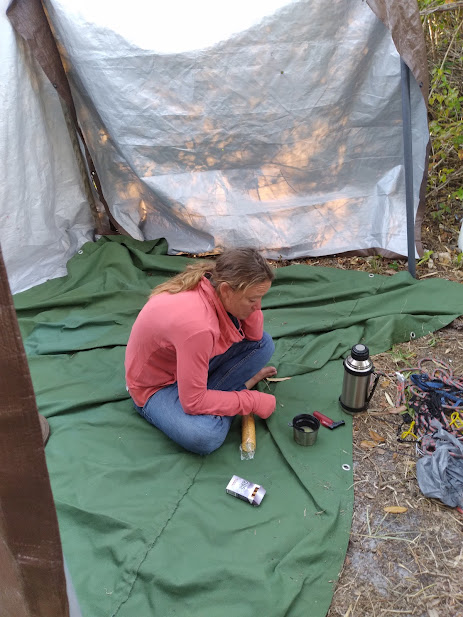 This is my post for #freewriters Sunday prompt she looked happier hosted by @mariannewest
I know that everyone does not believe in God or even a higher power, but I do. Things have come to me when I needed them. Like the time we lost all of our clams because the river crashed. I went to the dump and someone had set a pile of flower pots beside the wall, I took them home.
A week later, I was driving and saw a plant nursery that had gone out of business. I went on the computer and found the owner of the land, I called the number and asked if he wanted to sell the flower pots. He told me if I took everything that I could have it all for free. He had rented the land to someone and years ago they left without paying him and they never came back for the equipment. This started our plant nursery.
That was one example of how God graced me. The biggest example happened 3 weeks ago, it proves that prayers are answered. My daughter came home, well she is on our property. She will not stay in the house, she says it is because she talks out loud all night and does not want to keep us up.
She set her "tent" up in our north driveway. Her "tent" is tarps wrapped around four metal poles with no front. The mosquitos have to be bad but she has been living like this for 6 years.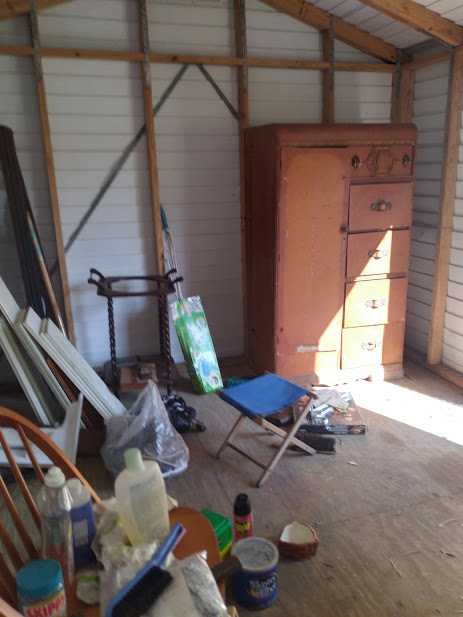 This is why I decided to clean my shed out and maybe she will stay in it. But I needed to put a window in it for her. I thought getting a used window would be no problem. I could not find a window under 80 dollars.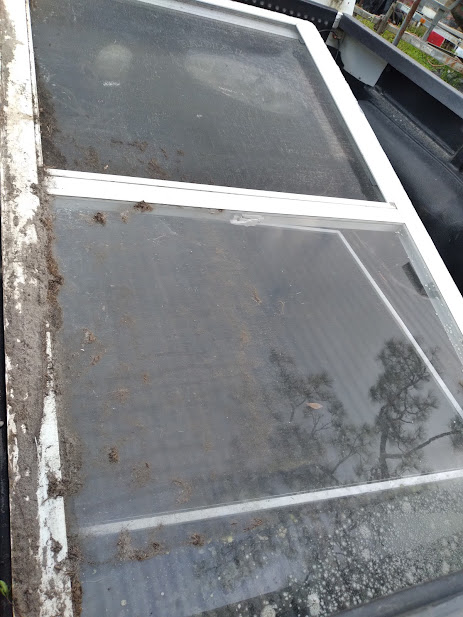 My husband took some scrap metal to the scrapyard and while there he asked if they ever get windows, the man said, yes but the people selling have to break the glass out of them before selling, but he had 2 windows at his house that we could have for free, the window is big but it will work..........end of 5 min.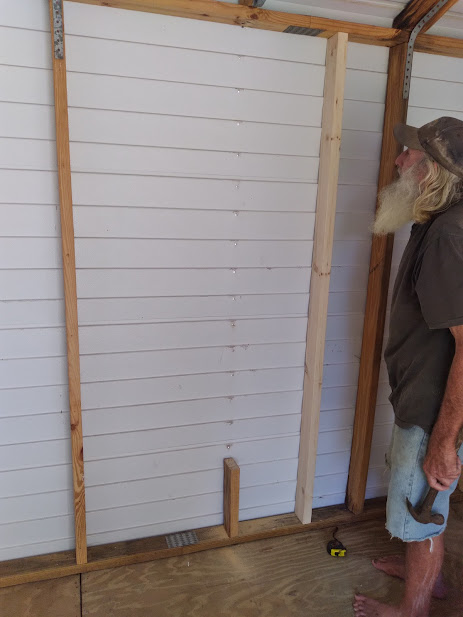 My husband cut one 2x4 out and made headers for the window.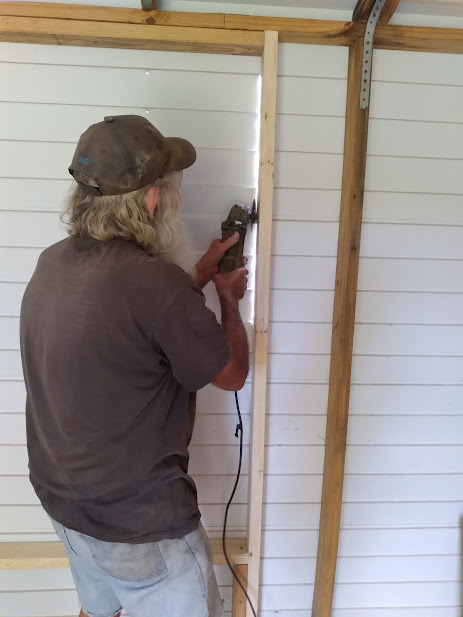 He put the top header the wrong way because the window was so big and he said it would not matter in the shed because the roof is not that heavy. He used his grinder with a cutting disc in it and followed the frame for the window.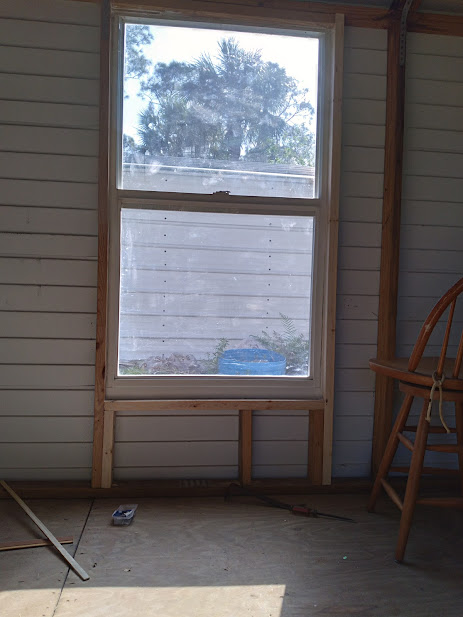 After doing all of this, I told her that she can clean the walls and the floor, I even put the cleaners out there for her. She has not been feeling well, so I hope she feels better soon so she can move into it. She looked happier before the devil got hold of her, but God is working on her and he knows my patience.
All photos are mine