Hello Pinmapplers!
These days it is hotter around here, so I have been inspired for writing this, this post will be the most refreshing of all the Chicago ones that I have shared. Because we have exhaustively visited the city of the wind, all its iconic places, from all perspectives, from the lake and even from the sky.
When we visit so many places, we also have to relax, right? So this time we're going straight to the beach. Yes to Chicago beach. But how is it possible? Chicago is in the Midwest of the United States, almost in the middle of a large continent. Ah, but it has a great lake, one of the great lakes, Lake Michigan, that if we look ahead, towards the horizon and nobody tells us anything, what does it look like? It looks like a sea, that sensation it gives us, only the water is not salty, have you tasted it? Oops ;)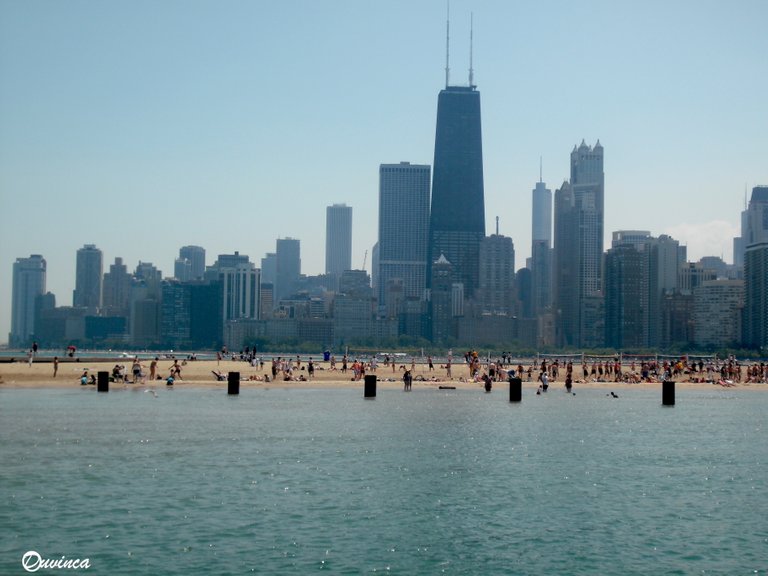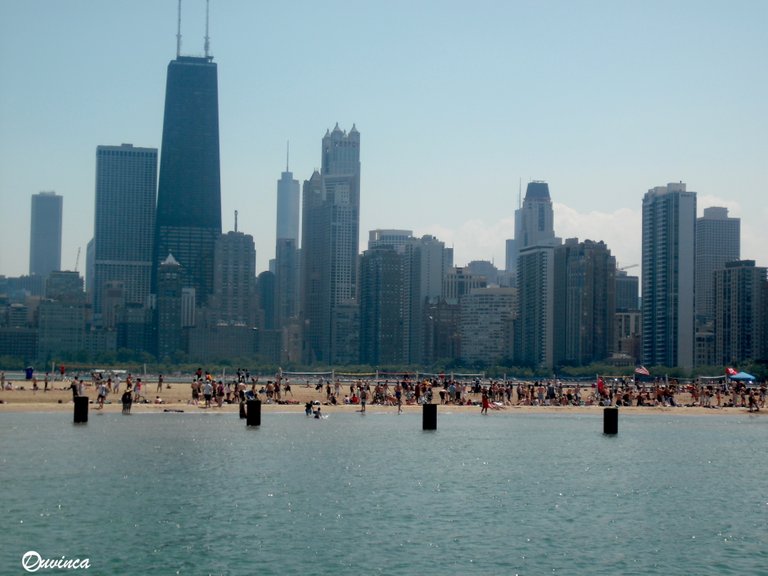 People say that in Chicago the weather is bad, really bad, it's very cold, it's true, but for that reason when the good weather arrives, people get excited and madness begins. The vision and the environment change, the snow disappears, it stops looking like Alaska to look like California.
Because palm trees appear (which they put up when the storms and bad weather end), the lake thaws and suddenly you teleport almost to a paradisiacal place in the middle of the big city. Not in the middle, almost literally under one of those impressive skyscrapers, one that we already know, one of my favorites, the Hancock Tower (here Chicago: elevated views at the Hancock Tower (III)), always present in every snapshot from one of the first beaches we see if we are in downtown.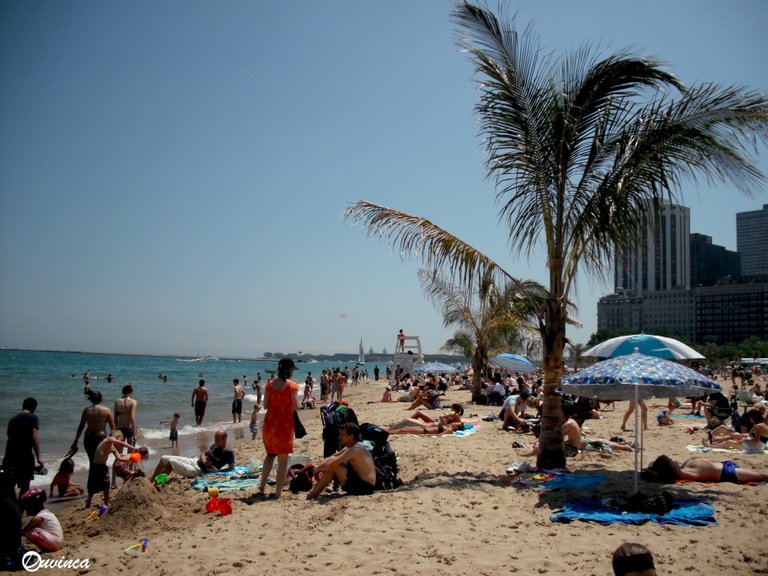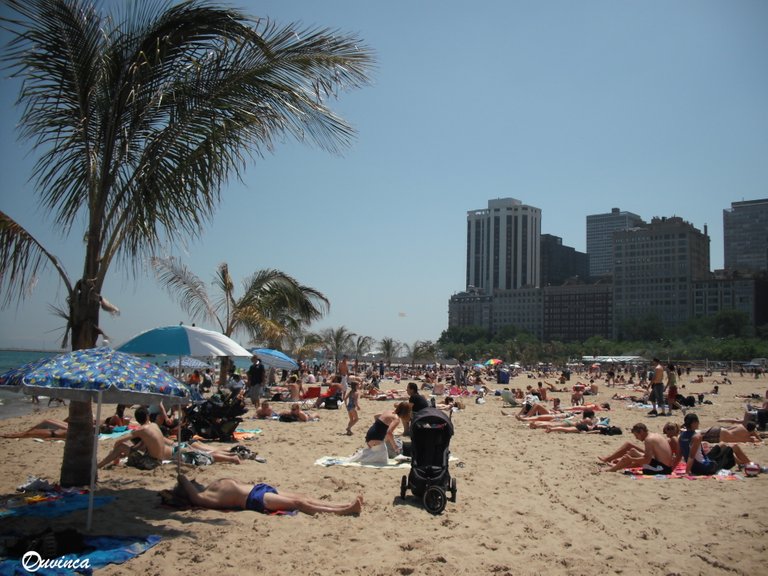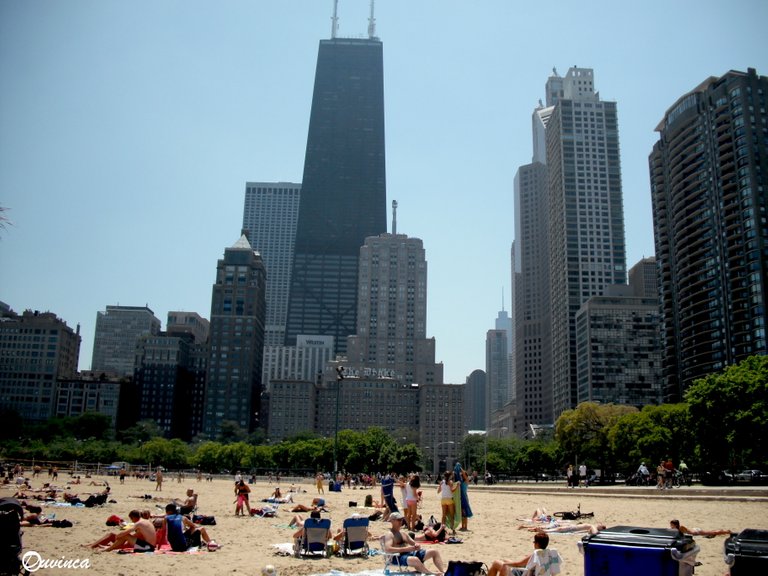 From there, Oak Street Beach we can go up north along the same coastline until we reach the marina.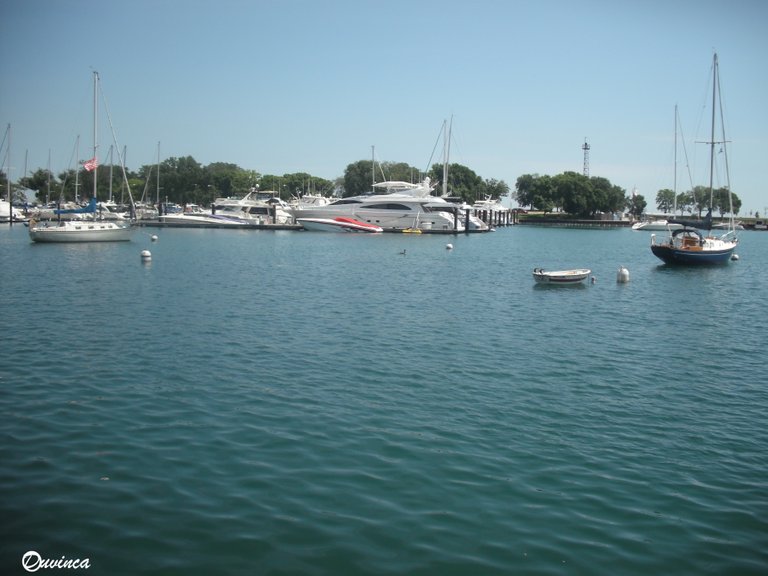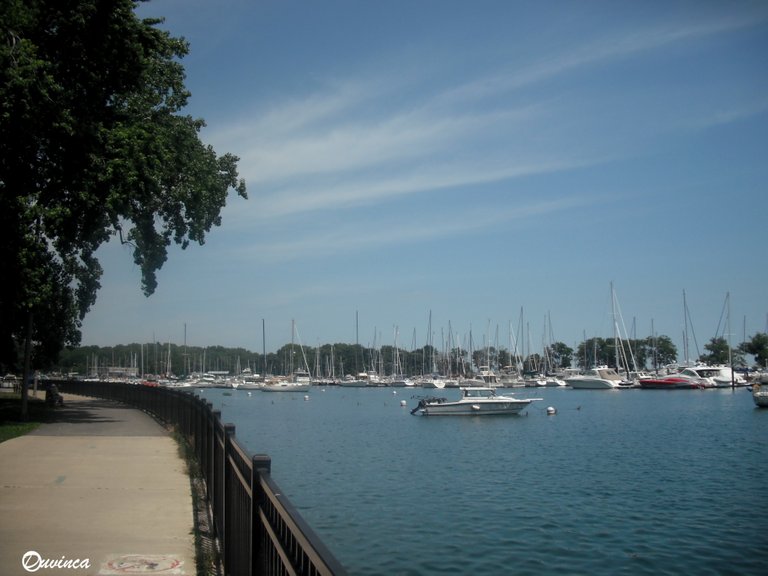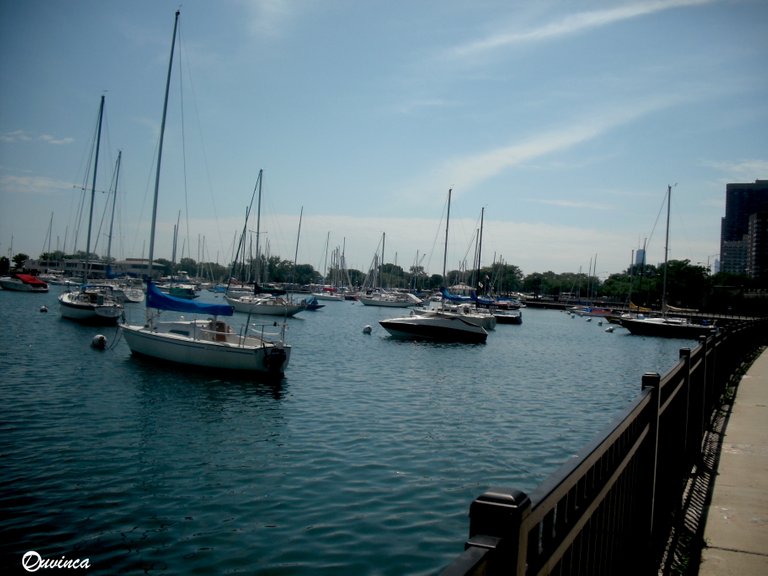 But we stop at North Avenue Beach where the beach widens and, above all, it is incredibly crowded! There are days when it is almost impossible to find a hole in the sand, there are also many people playing volleyball, as in thousands of other beaches and a curious restaurant in the shape of a boat where, of course, you can always enjoy a hamburger, or some battered fish. all accompanied by the classic French fries. And enjoy the full view in a happy day at the beach. The American Life.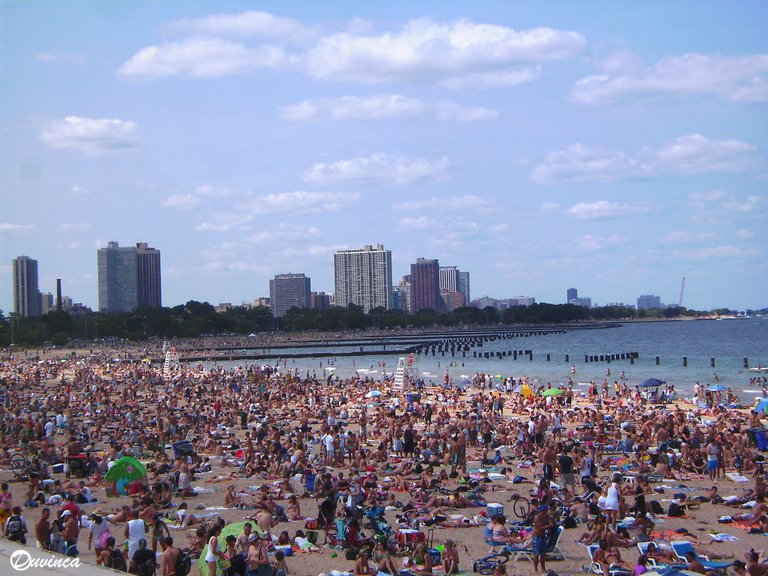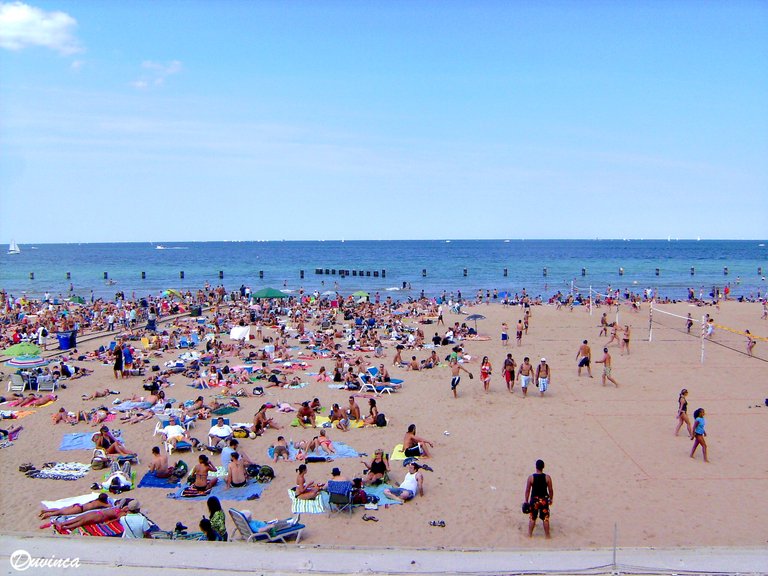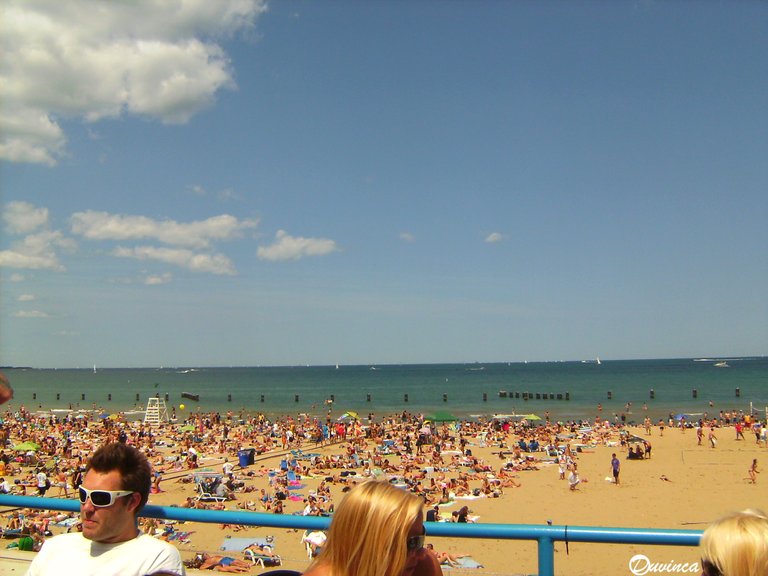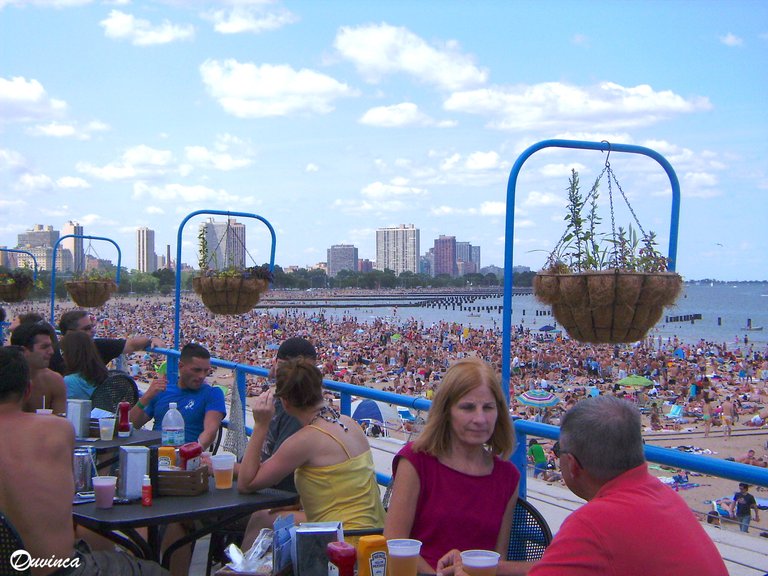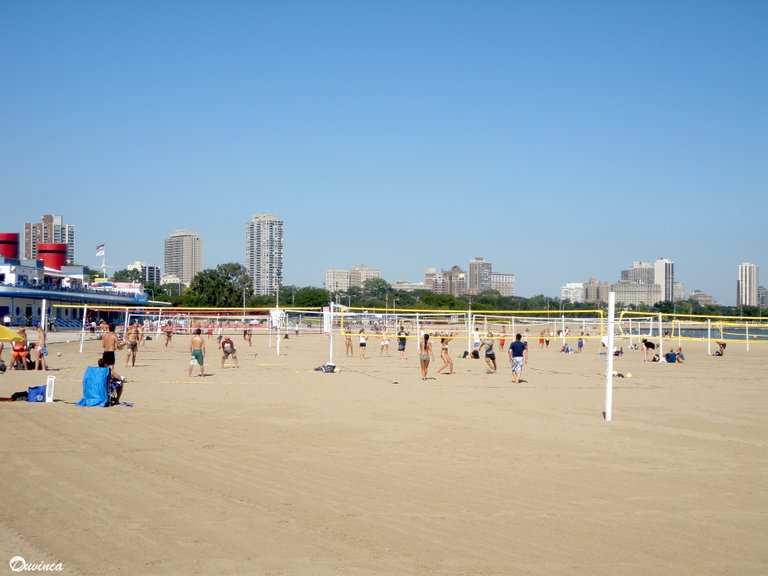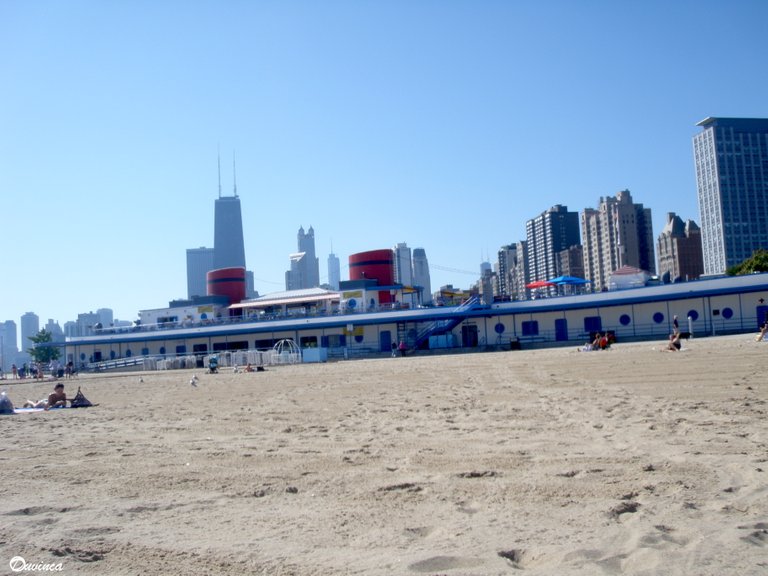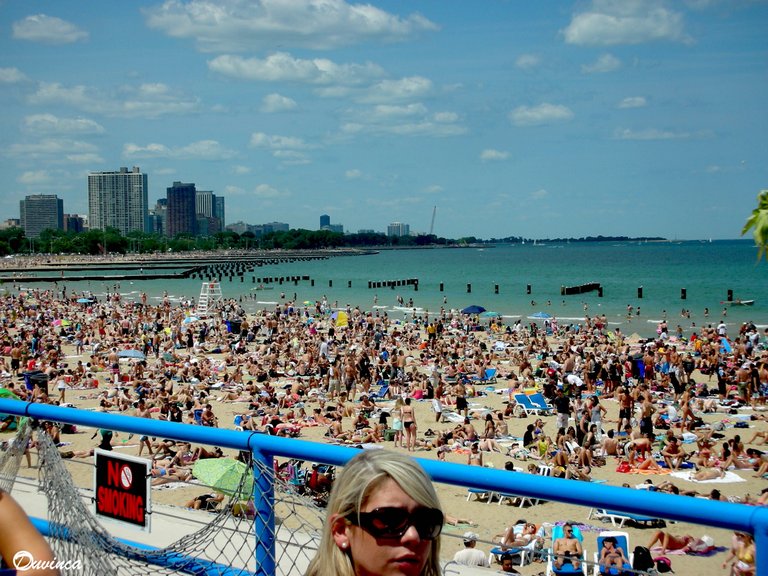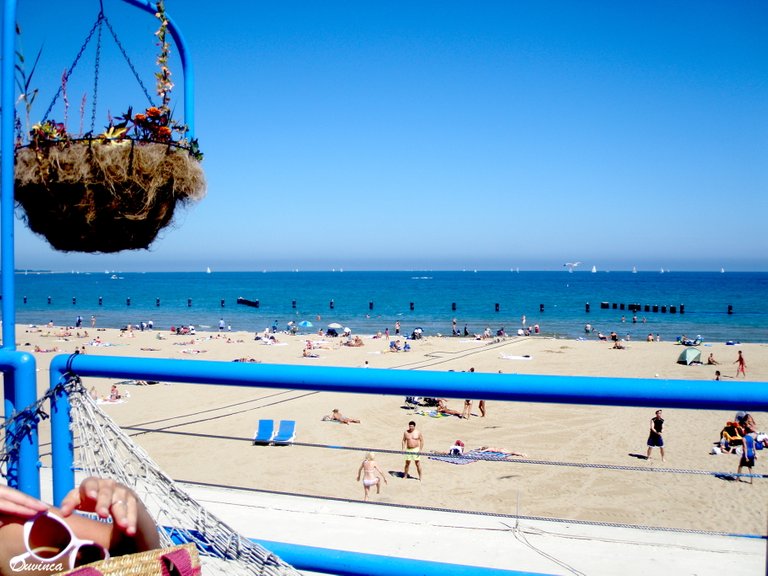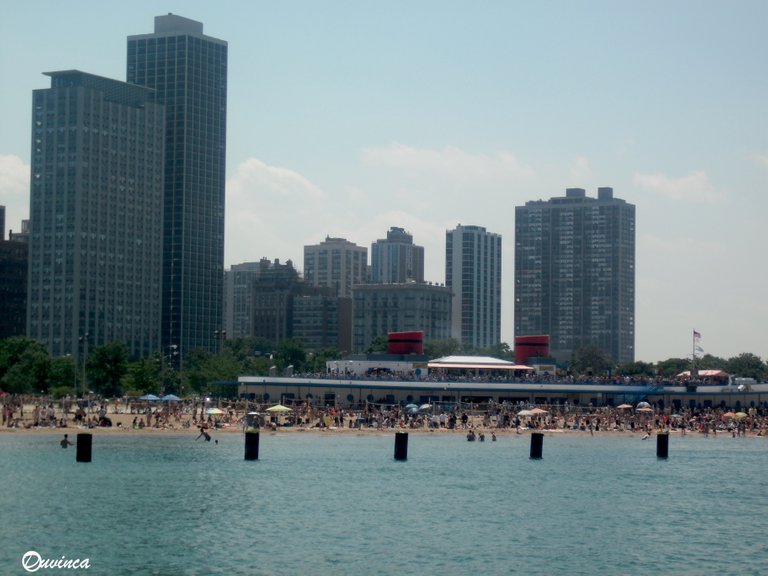 Although American life in those moments reminded me of my Mediterranean life, so many thousands of kilometers away, the sun on my head, and each time darker, who would have thought that in a city famous for its cold winds?
We lay down to enjoy the day. But we can take more turns, take a walk to admire the whole environment again from different perspectives, contemplate the dance of thousands of seagulls or discover another quieter green corner.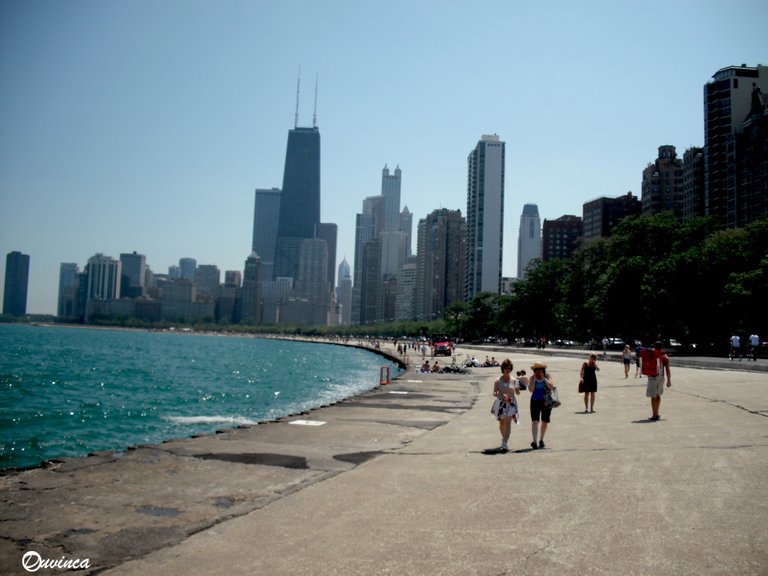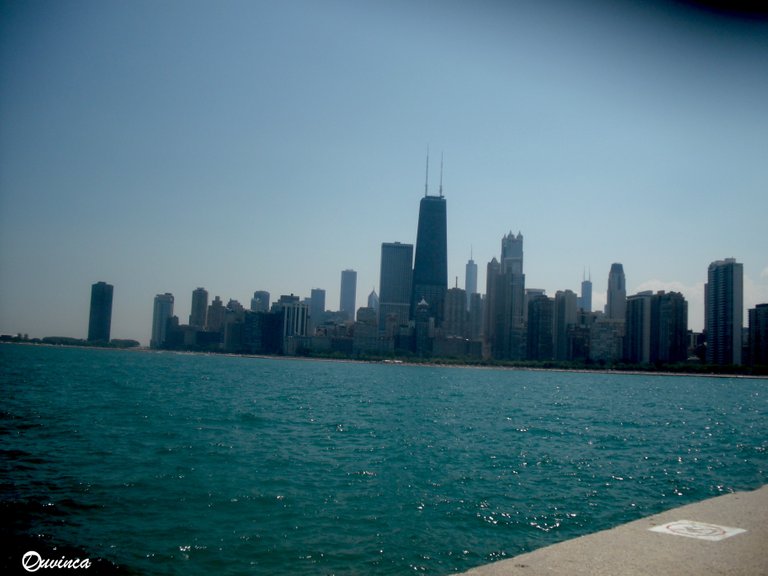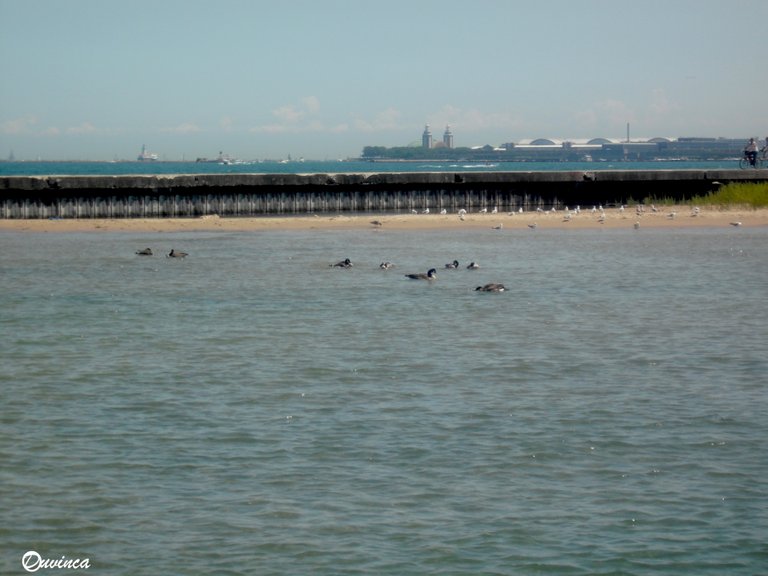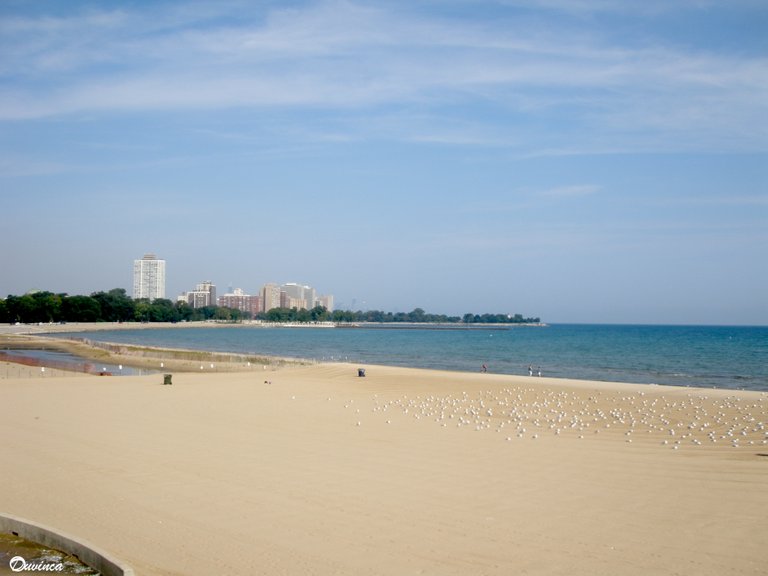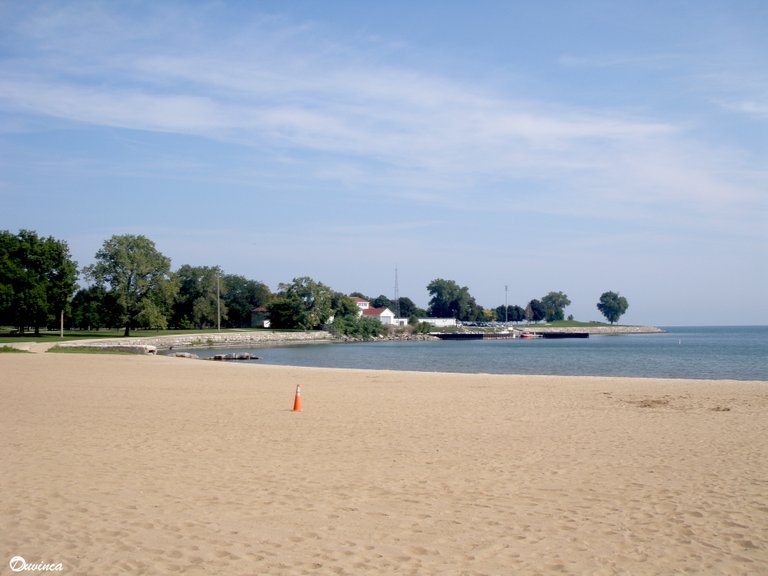 Oh, if you are wondering if there is also some baywatch on Chicago beach, of course, and sometimes they yell at people depending on the state of the water, but in general there are not many dangers due to the few currents. Let's not forget it's a lake!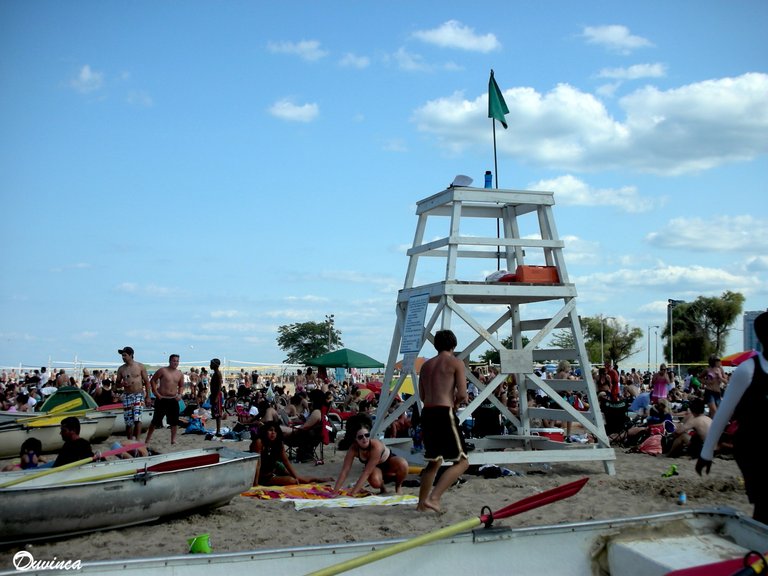 Chicago is special, because it has a beach like any other city without the sea. It has everything and I don't forget how incredible Chicago is, an amazing city full of interesting and impressive places, different and relaxing. And all with unique perspectives and unique prints that I will never be able to forget.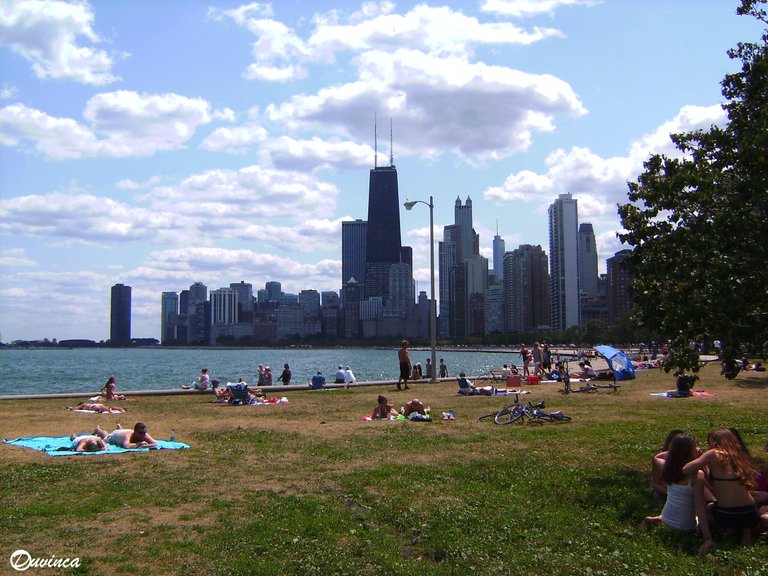 Fall in love with Chicago, you'll see more...
Although surely this is the last post about Chicago (the last part) here in Pinmapple community.
Chicago, Illinois, US - Part XIII
More here:
Thanks so much for reading! Have a funny and relaxed day!
The text is totally mine by ©Duvinca and the photos are mine too!