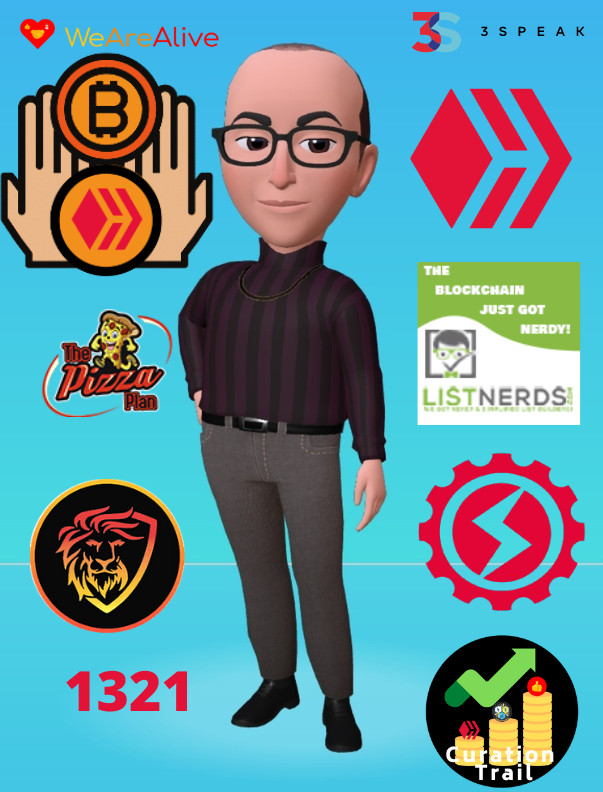 BBH
I lost track of how many weeks I have been doing the swap.hive payout with the @bbhbot now but I think it has been all of 2023 or close to it.
Today I set another new record. 478 people have 10 or more BBH tokens (building BBH - @hive-112281). So all of those 478 people got a small bit.
I want to have a look at the top 10 token holders. You can see the full list.
I giant shout out and thank you and to the other 400 plus people.
Saturdays I also set the release price of BBH. I keep a spreadsheet for that and I like to show the last 5 weeks. Bitcoin has been stronger that Hive this week so the release price went from 0.0006 to 0.00065 Hive per BBH.

That is wrap of the BBH update today. You can find it on Tribaldex and LeoDex.
HIVE-ENGINE NODE
If you don't know I do run a hive-engine node and like everyone else I am always looking for support. You can go to Primersion to find me. Here is a screen shot of my current supporters.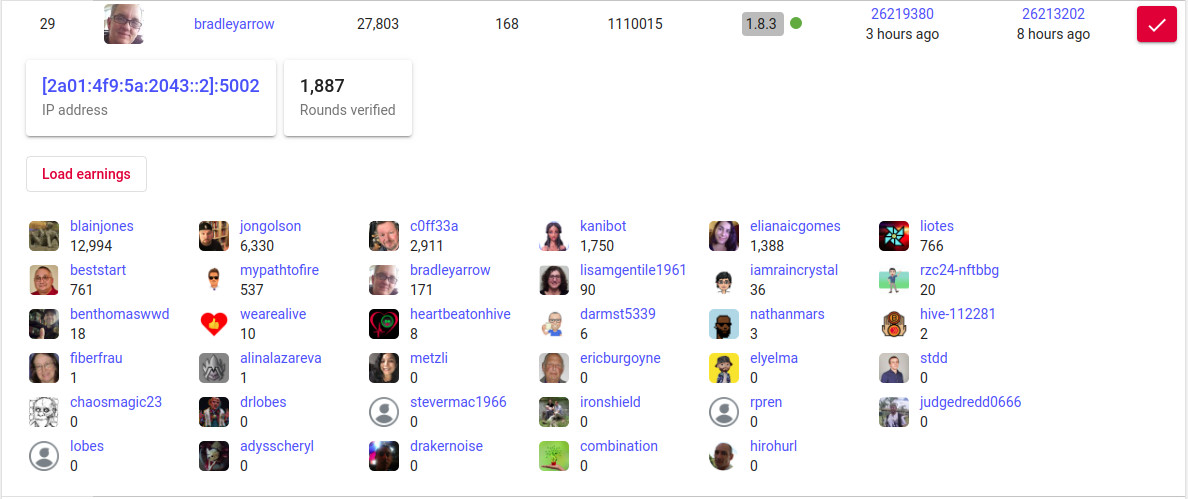 CURATION TRAIL
Lastly for today is the Curation Trail. You can read all about it there. What it can do for you and how to join. We are 116 strong. I have a goal to have it at 200 by the end of 2023 but it seems to have stalled in growth over the last few weeks. More than likely because I have not been talking about it.
GOALS
Post on Hive at least once a day
Bring some joy to my wife today
Onboard Vanessa to Hive
Stay positive and keep a good attitude
Promote Hive to someone new
Get Curation Trial to 200 people
Hit 6000 HP by end of 2023
Do 2000 strait days posting on Hive
LPUD every month in 2023
Save 1 Million HBD in my life time
FOOTER
Please check out CTPX
Please check out List Nerds
Don't forget to check out the The PIzza Plan
Don't forget to check out our Curation Trail
Have a super positive day everyone.
All roads lead to Hive.
Bradley
Posted Using LeoFinance Beta