Once again, it is Hive Power Up Day. This will be my eleventh power up day in a row and seventh for 2022 in which I have participated. I consolidated funds over the past month into liquid hive so that I could power up on the 1st day of the month. I want to see if I can participate every single month this year.
Only around 9 hours left if you are thinking about participating.

The Official announcement about Hive Power Up Day is here:
https://peakd.com/hive-122221/@traciyork/its-here-hive-power-up-day-for-july-1st-2022
Saving up amounts all through the month helps you get to the Liquid Hive needed for Hive Power Up Day. This month, I was able to save 190.541 Liquid Hive throughout the month. My starting Hive power is 1138.980 prior to powering up.

I powered up all of the liquid hive that I had. This will help reduce the amount of dust on my curation.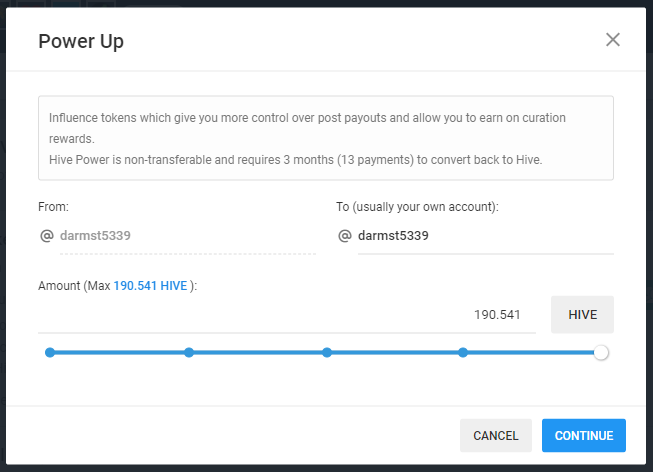 After powering up my liquid hive I now have 1329.521 Hive powered up. My plan is to participate each month in the hive power up day by saving enough throughout the month. This helps ensure that I work to get enough liquid hive to always be able to power up on the first of the month.

Make sure that you participate in the Hive Power Up Day to help create a strong foundation on the Hive Platform.
Posted Using LeoFinance Beta
EVER FOWARD!!!