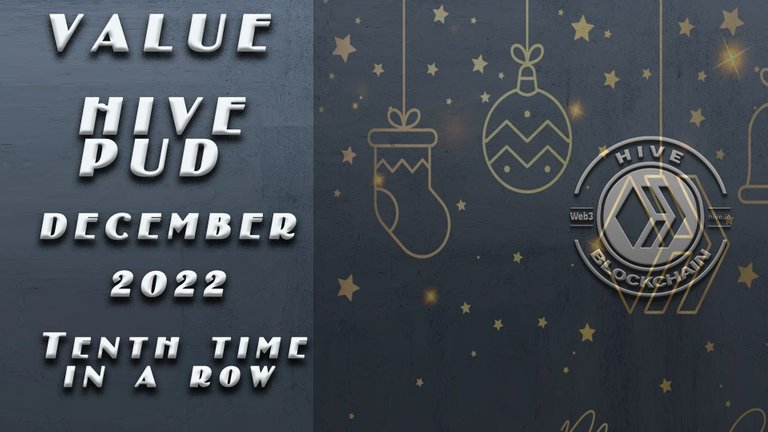 Logo Hive by @doze Edit by @stdd - Font used is Open Source

Intro
Hey, Hivians!
Happy HPUD, everyone, guys! Yay! Cheers! 🥂
Everything in our lives has value. In the end we have reduced it all to money or what we can pay our bills with or spend on food. Maslow's pyramid in action. Cryptocurrencies are still fairly poorly valued outside of blockchain or crypto communities. The skepticism of classical financiers still hasn't broken through, but that doesn't mean it has no value. Bitcoin's value has long surpassed that of many currencies around the world, including my own country many times over. Obviously, I would bet more on cryptocurrency than my own country. And I've already bet everything I have at the moment on Hive. And I'm not risking anything, as I'll lose everything faster if I keep my assets in any form on that piece of land. But that's a whole other story...
As we continue to talk about value, many people have already realized the value of HPUD and HPUM, which take place every first day of the month. I, too, have realized this value and already received it! I just decided to try this initiative 10 months ago for the sake of experimentation and I can't stop until now. 😅 Over those 10 months, I reached my monthly goals time after time and ended up growing at a fast pace I never dreamed possible. This month I reached 1,000 HP, although I thought it would be harder to do. To describe the full value of HPUD, 1,000 words would not be enough for me. But to feel it, all you have to do is try it! Several times.
You can read more about Hive PUD on this post by @hivebuzz.
So, this is my tenth HPUD in a row! And I'm doing Power Up on 10 Hive again. The main goal for this month is to reach 1150 HP. And by the end of next year, to reach 10,000 HP. 🤞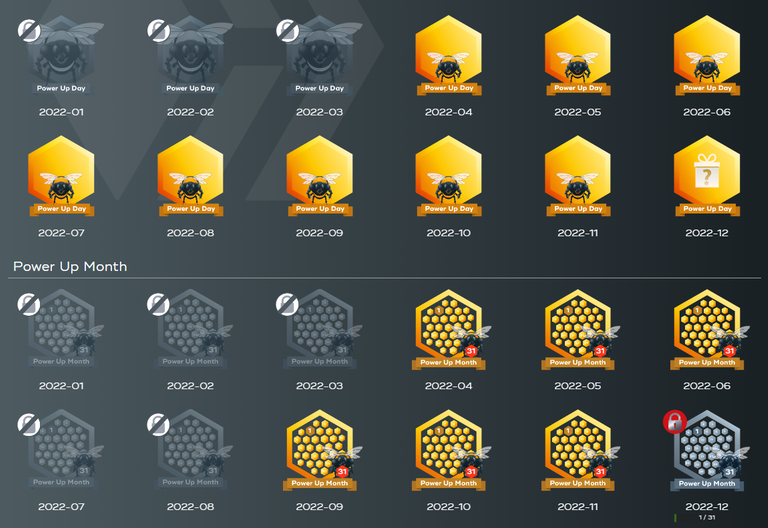 I also have 6 HPUM so far this year, three of which are three months in a row. And also three LEO PUD in a row. 💪

Monthly statistics
HiveBuzz
In all my time on Hive, I've written 495 posts and made 5,373 comments. That is, I wrote 55 posts and made 794 comments during the month. My current rating is 1,851,373. It's not easy to be an active bee all the time! 😜


Hive Power
In one month, my HP went from 898 to 1016, which was + 13%.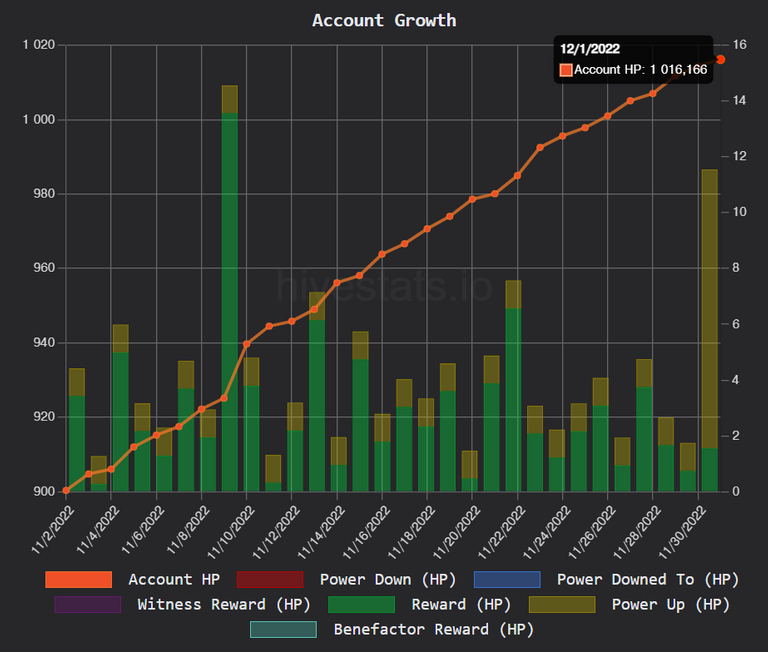 hivestats.io

Ecency statistics
If you use ecency.com, you can see your rating and your activity here: ecency.com/discover. According to this ranking for the last 30 days, I'm ranked 29th. It's a little worse than last month. But when you consider that I've lost half my free time because of work, I'm doing pretty well so far.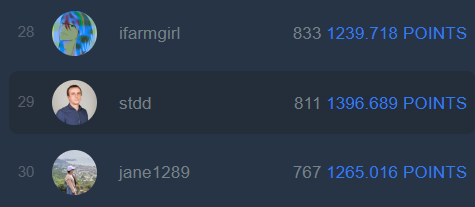 ecency.com/discover

Monthly goals
As I mentioned before, my main goal for October will be 1150 HP. I hope I can get to 5,000 HP before the next bull market. And 10,000 by the end of next year. These are ambitious goals, but they alone make me move even faster and create even harder in this bear market!
The rest of my goals for this month are below: ⬇️
| HP | 1150 |
| --- | --- |
| LEO | 900 |
| PGM | 1000 |
| BEE | 140 |
| CTP | 900 |
| ALIVE | 3900 |
| CINE | 700 |
| ARCHON | 800 |
| PIMP | 800 |
| WAIV | 700 |
| CENT | 800 |
| DHEDGE | 700 |
| LEN | 7 |
| ALIVEM | 4 |

Conclusion
All the most magical things that have happened in this world began with the first step taken after the dream. It's worked for centuries; it worked for me, too! I will continue this initiative even when I have accumulated enough. It will be my thanks to the entire Hive community and the creators of HPUD! It will be a value cycle tradition!
That's it!
Let's move on! Hive Five! Hive ON!

I am also a member of the following communities!⬇️
All banners are clickable