We made our way into Edinburgh city centre today, and had a nice relaxing time, taking in some of the sights and chilling.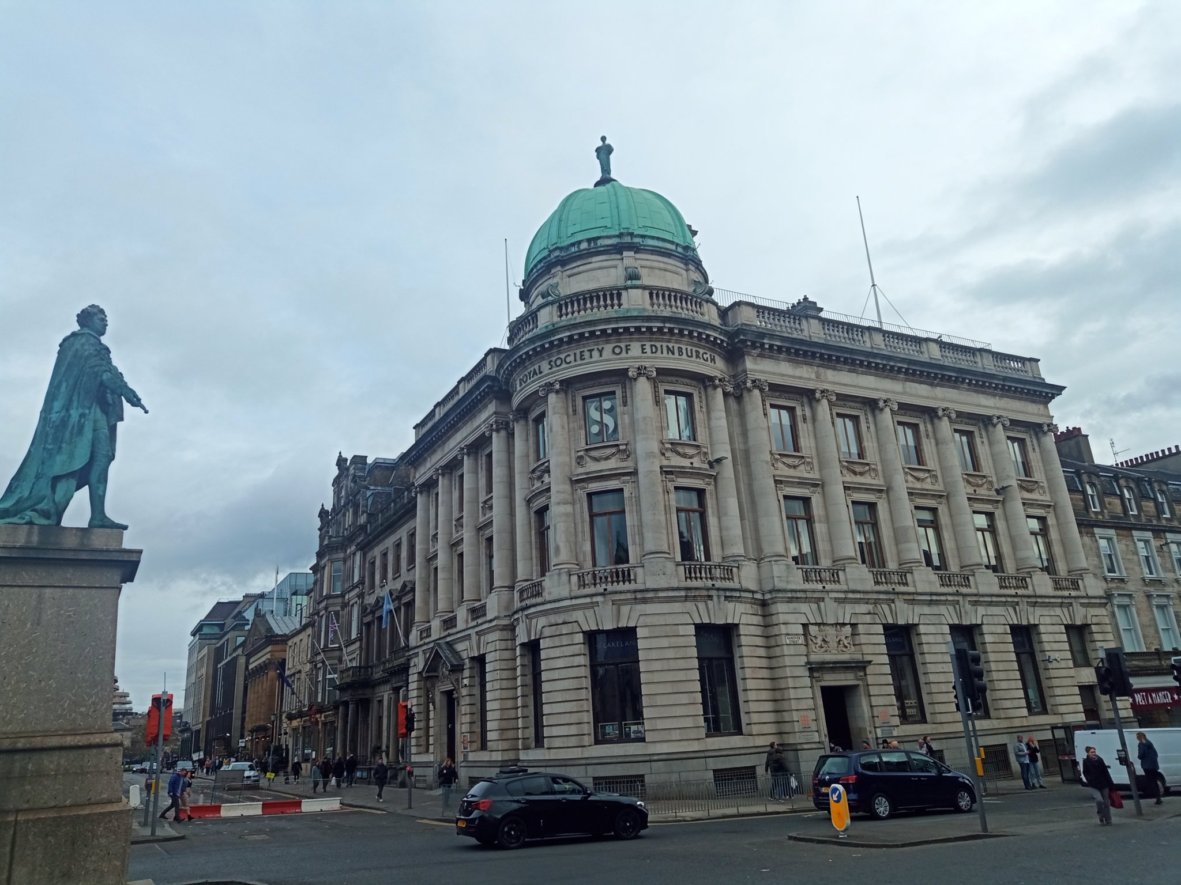 It was a fairly nice day, although quite cold - and they are even forecasting snow for tomorrow which we are not looking forward to !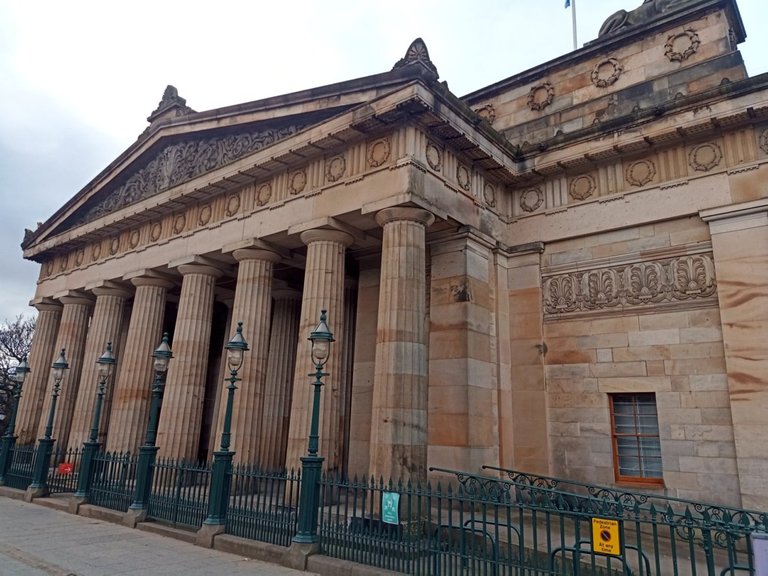 Our daughter was at a party, so we have a few hours to ourselves to enjoy in town. We started by going to the national galley (above) - and hit the cafe for some tea and cake !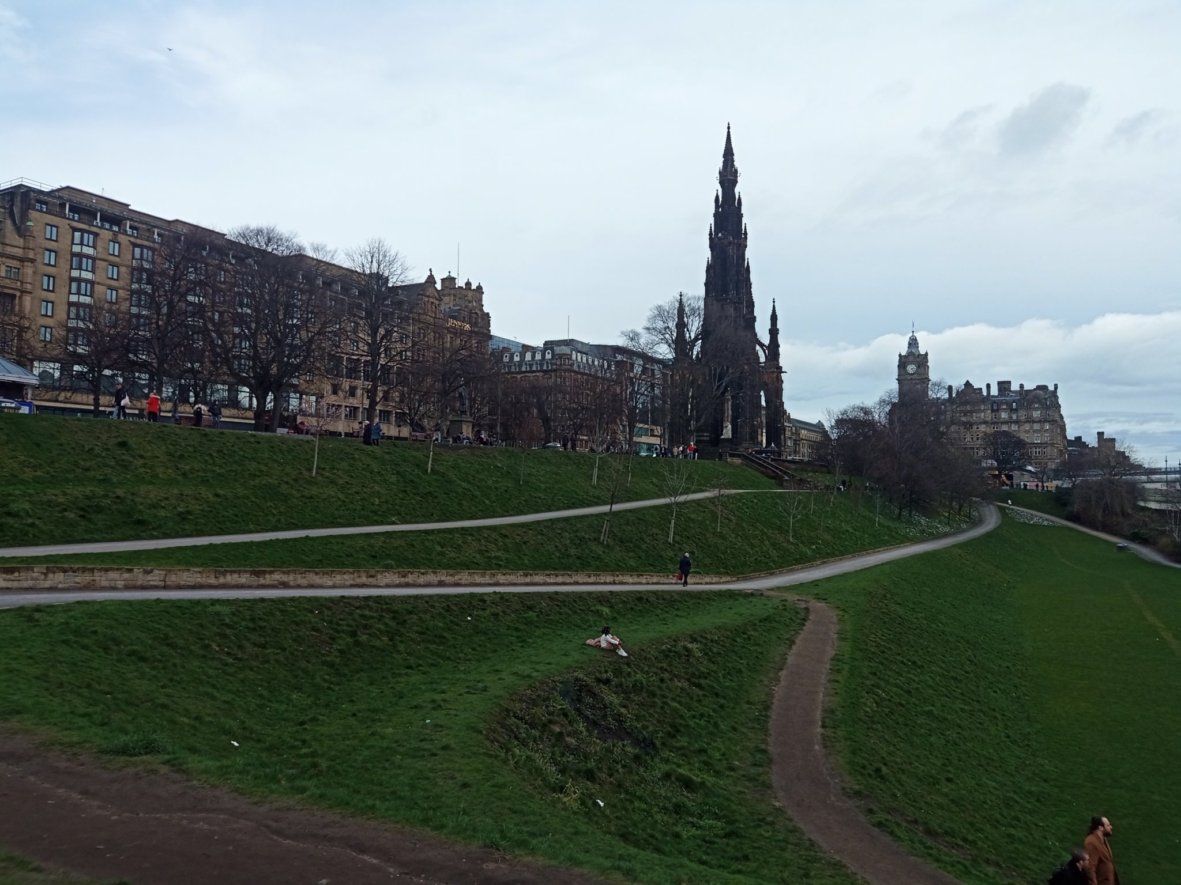 The cafe there is quite nice and looks out onto princess street gardens.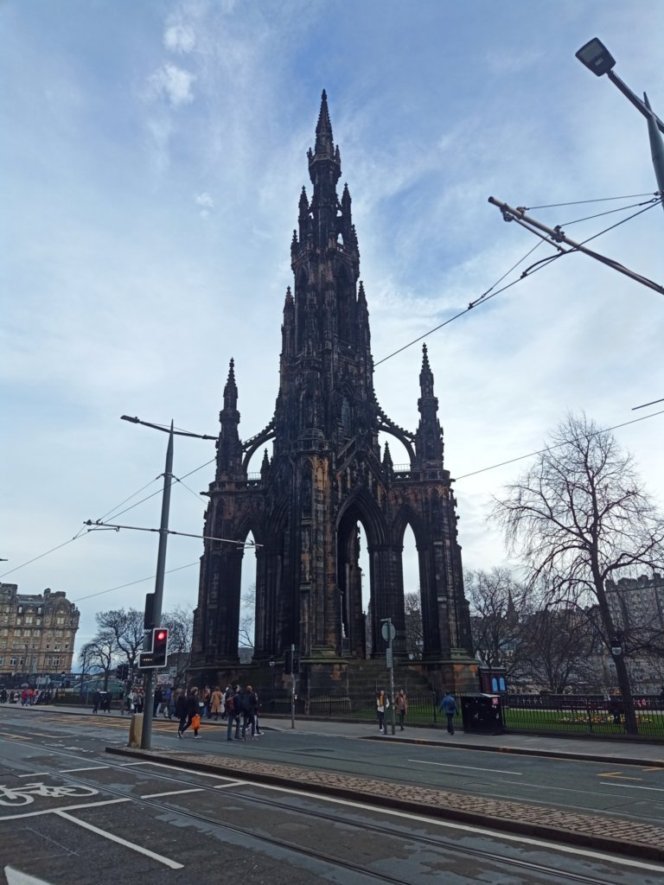 We then picked our way along princess street. We passed the Scott monument (above). I think it looks like thunderbird 3 ! Allegedly its the largest monument to a poet in the world (I think).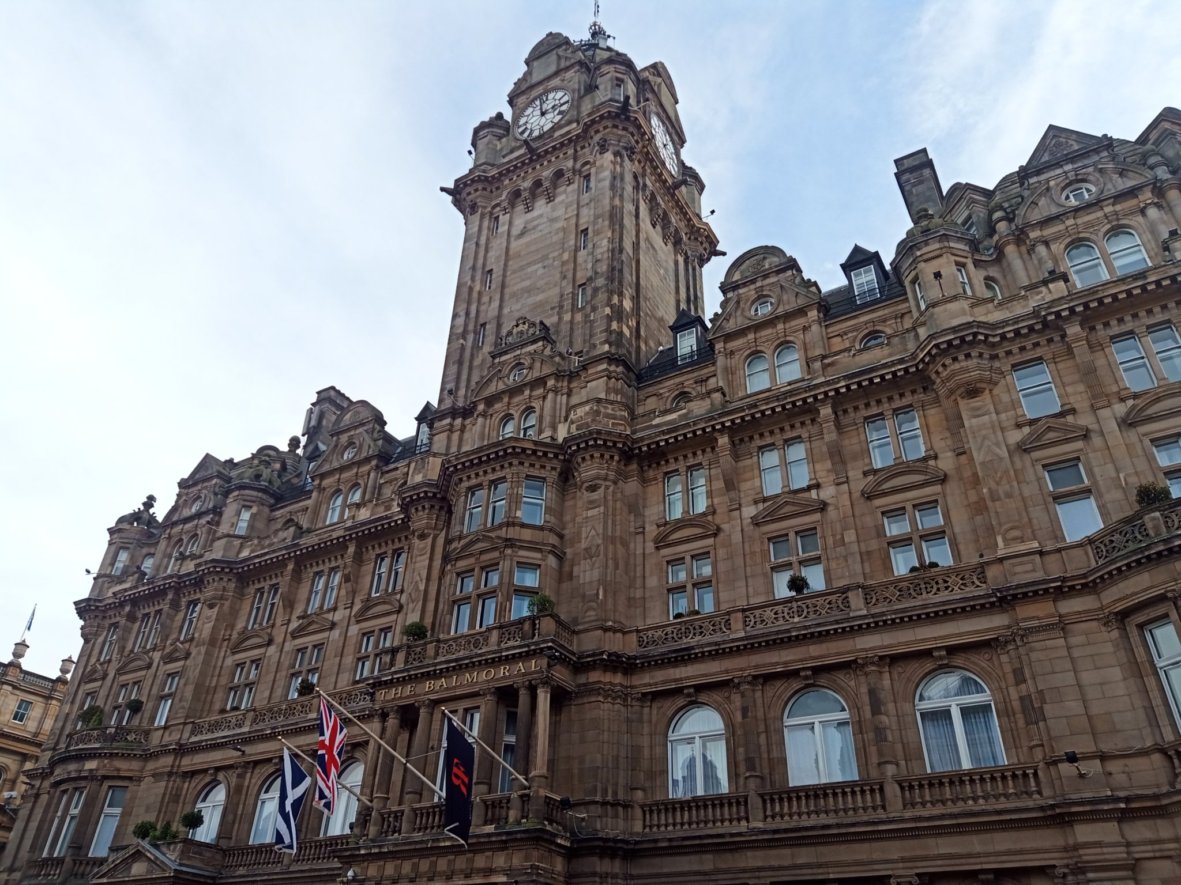 We walked along to the end of Princes St, where we passed the Caledonia Hotel (above). My wife wants to spend Xmas eve and have christmas dinner here. Its quite famous for that, and would cost atleast $1000 each to do it. We aint quite that flush - so it may have to wait for a few years !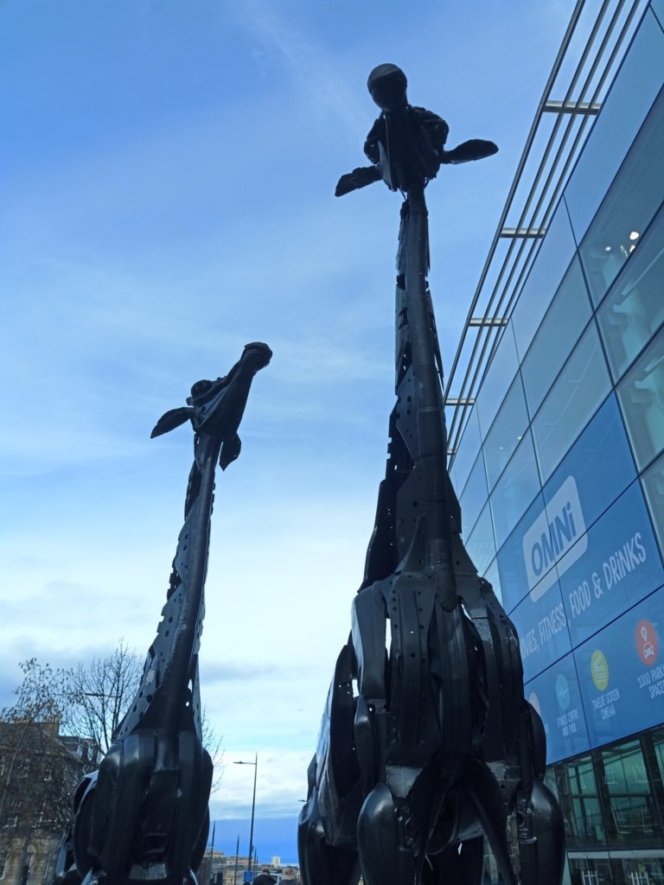 We made our way down towards the top of Leith Walk, passing these lovely giraffes outside of the Omni centre (an entertainment complex). I bet you never knew that giraffes were native to Scotland - and you'd be right - they are not !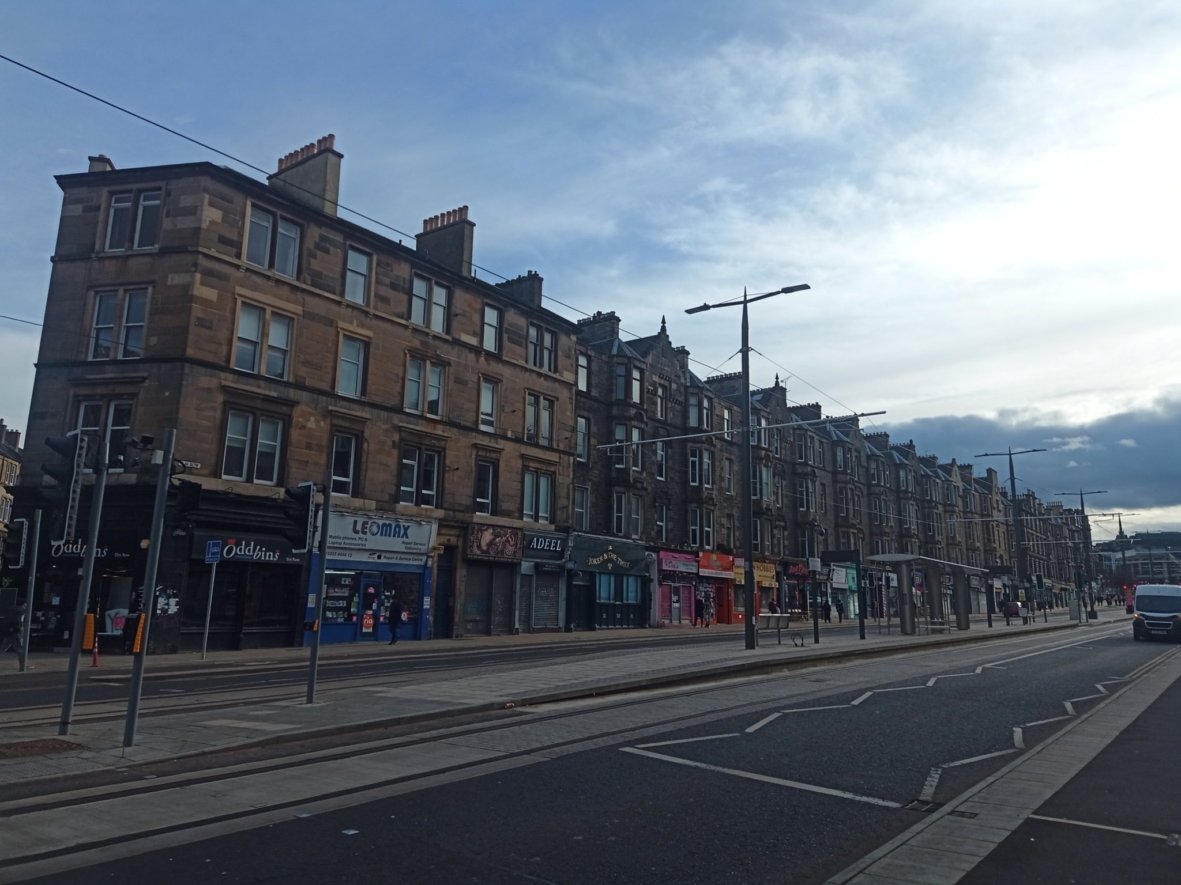 I really like Leith Walk. Its got some really nice pubs and cafes, and in addition it is full of independent shops. We often go for an afternoons stroll up and down Leith Walk (its about a mile or so long) and check out all the shops, have a beer and a bite to eat - its lovely !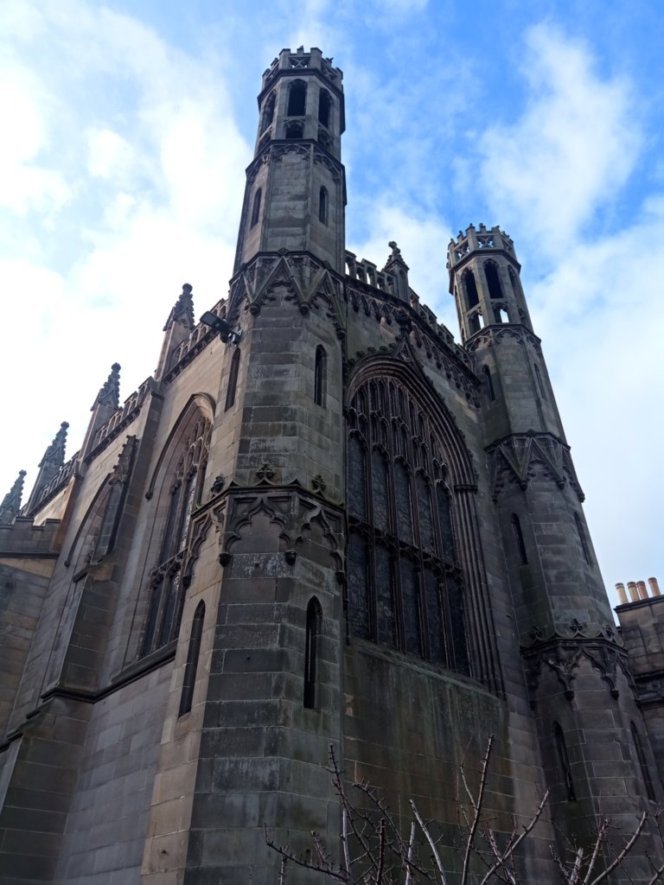 Making our way back into town to pick up our daughter, we passed the lovely St Georges and St Pauls church. Its odd that its only Paul and George, and not Ringo and John as well.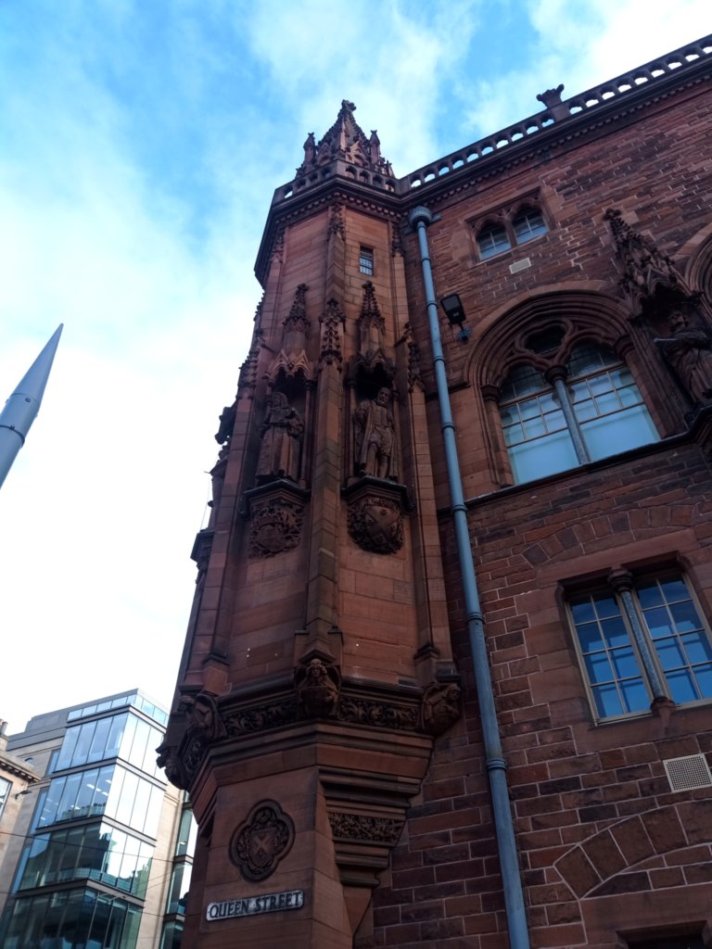 And then we passed the lovely red standstone carved National Portrait Gallery - its such a beautiful building !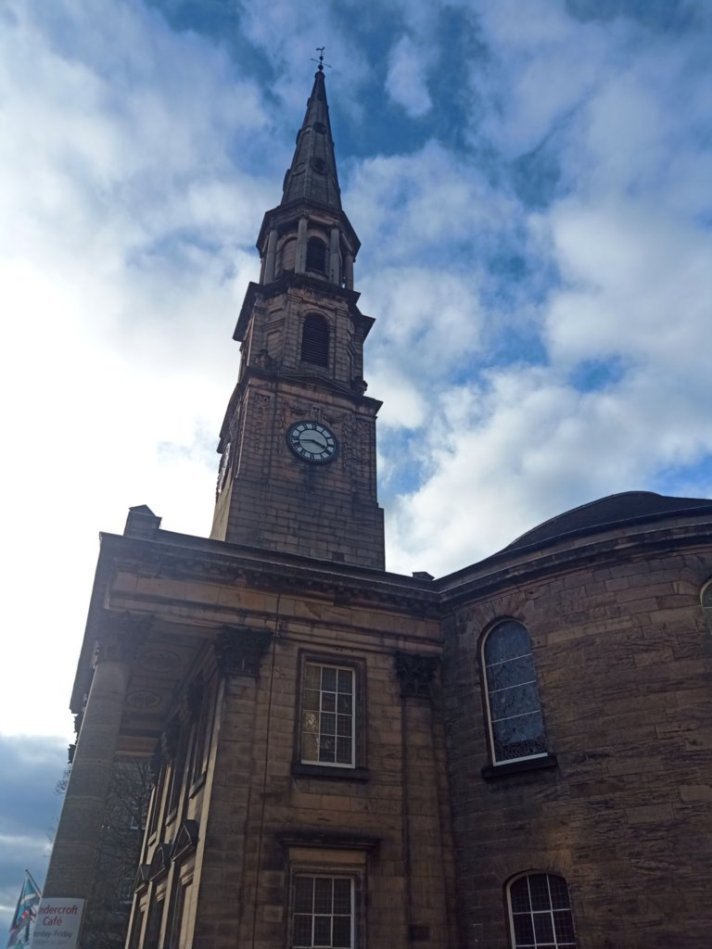 And then passed another lovely church - this time St Andrew and St George's West Church. After this, we popped into a pub for a quick drink before picking up our daughter and then taking a taxi home.
It was a lovely afternoon, but we were nackered by the end of it having done about 18000 steps - but it was great to get in some nice exercise !
Anyway, that was out sunday - I hope you all had a great day !