---
Hello Everyone,
It has been a really eventful week in Gods Unchained for me. First of all, I managed to reach Auric Gold finally. With some fine-tuned tweaks to my Zombie deck, it gave me the needed push to Auric Gold. The cost of the cards was also very cheap and didn't need any big expensive purchases too.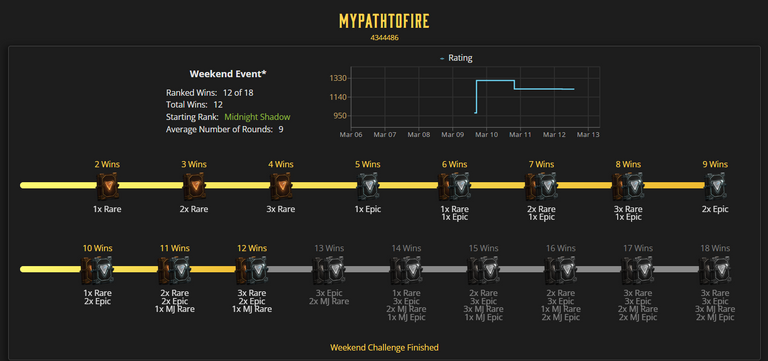 You can see that I started the weekend ranking in Midnight Shadow but ended in Auric Gold after getting 12 ranked wins from 18. This also gave me the awesome MJ Rare pack which I will show you the opening below.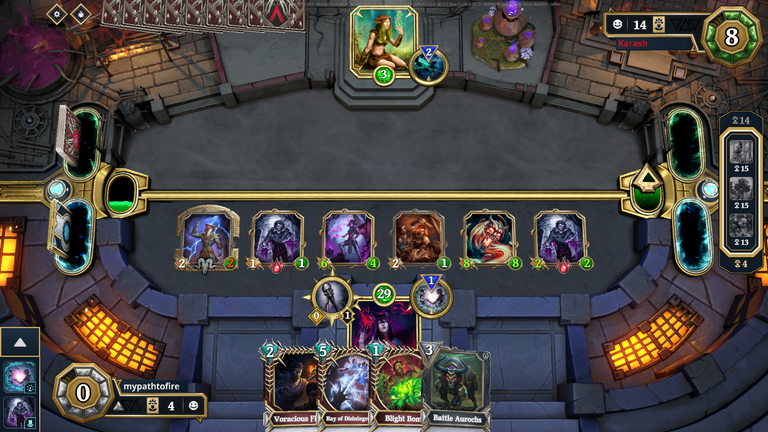 After getting into lots of trouble against some strong nature decks, it was also really great to bring some nature deck opponents to their knees as you can see here.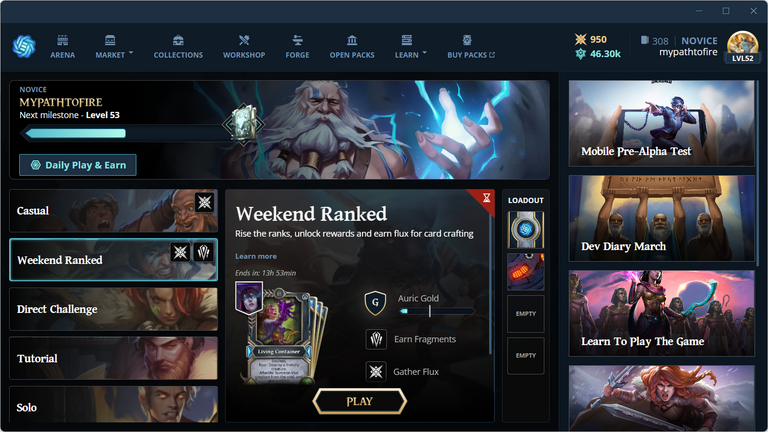 Pivotal to improving my performance has been to move away from some of the higher rated cards, even though they are fun to play, but instead to focus more on the lower mana cards like Undead Roach and getting that advantage to overwhelm my opponents with a marauding zombie army!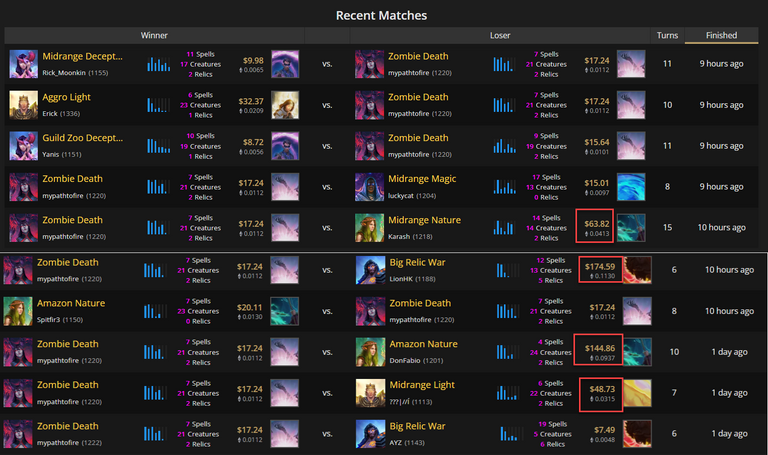 Looking through my previous matches, you can see that I had many not a huge amount of high value decks but there were a few high value ones that slipped in there and you can't help but enjoy beating a high value deck with my lower value one.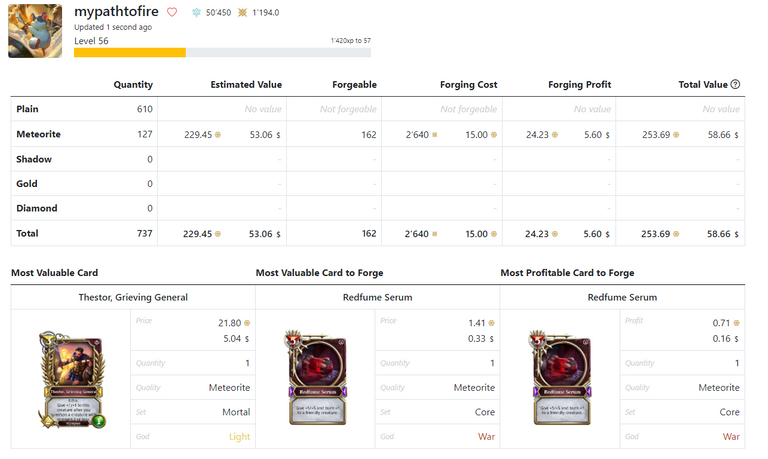 The value of my cards in $GODS tokens is now 229 and growing nicely each week. I have been spending my $GODS tokens on building my deck and not waiting to win the cards as I can be an impatient bugger sometimes and it is not just about earning crypto, but also having some fun along the way.
I have also reach level 56 and I think that is quite good progress for the time I have been playing.
My pack opening from the weekend ranked was very good as I had 6 packs to open. Here in this video you can see 5 of the packs that I opened, it somehow froze for the last pack.
Nature and Light Decks
Since the weekend I have been building myself a nature and light deck and you can see in my main video the nature deck in action. My deck is worth just $5 and my opponent has a value of $687 and you can see that I nearly brought him to his knees with just 3 mana to go.
I started well and almost secured victory, but then couldn't finish the job. The deck is based on an amazon set and they seem to combine well together and give each other good buffs. I just need to find some good higher mana cards to help provide some good support as I keep running out of cards.
I initially bought the blazing talisman which gives burn to those who attack my god, but I have found this doesn't fit in so well really, and have now opted for the moonlight charm relic that would give +2/+2 and strengthen my attack.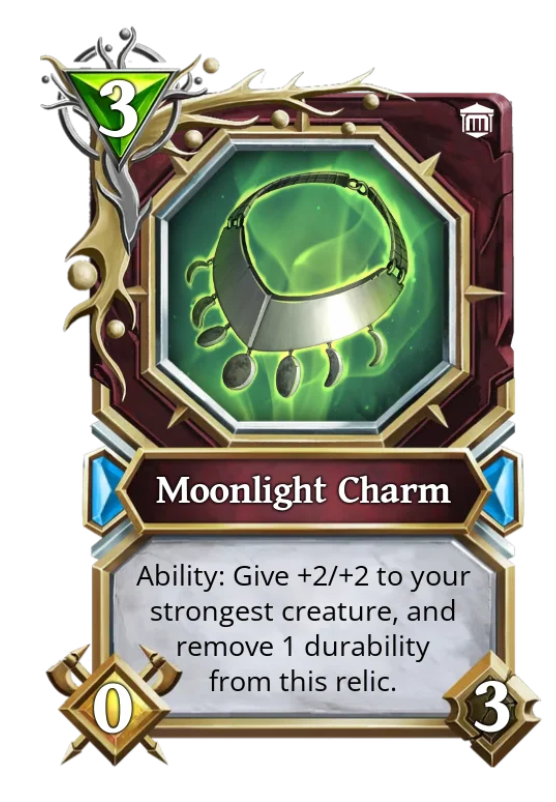 This was not expensive to buy at around $0,40 and I will experiment with it and check it out. After a little tweak with the new tailsman, I then managed to secure my first victory this week with my nature deck.

Sadly, I didn't record this match, but the tweaks worked very well and I managed to dispose of my opponent who had a $230 deck against my now upgraded $6 deck! One of my favorite cards in this deck is marsh walker who looks like a giant brocolli.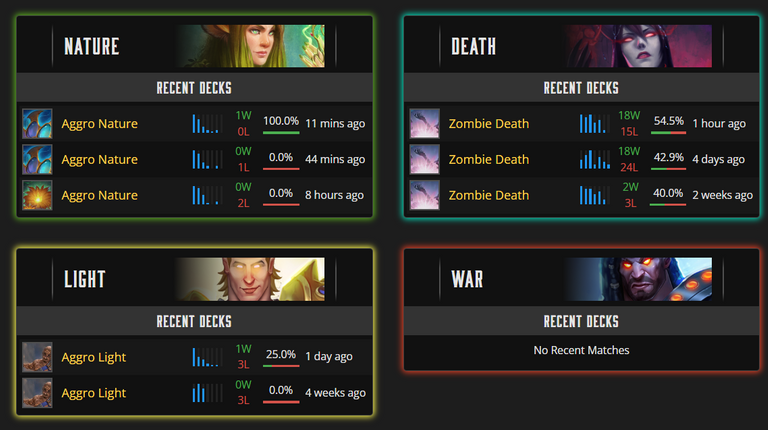 With my light deck, I have managed to get a victory, although the deck does still require some more tweaking as it isn't so strong. The hard thing with playing with new decks, is that you also need to play them and figure what works and doesn't work and this takes up time from your daily ranked matches.
I have however been trying to play at least 1 or 2 games a day using the new god decks that I have created and then finish off with my zombie deck that I am more used to and feel the most comfortable playing.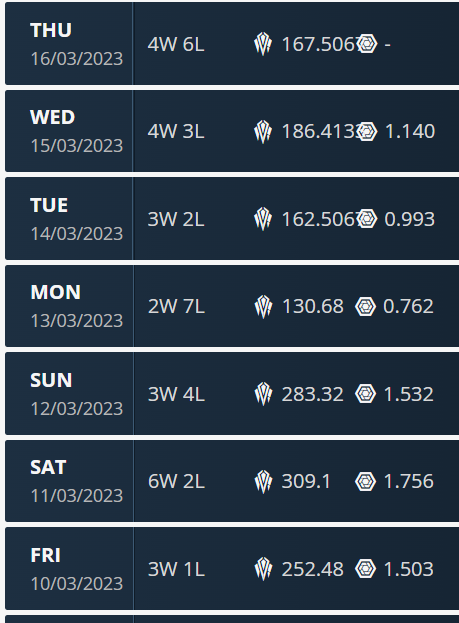 With my strategy of trying to get 3 wins during the weekdays, and playing more at the weekends for the weekend ranked, I have been bagging at least 1 $GOD token per day. I have noticed that we are now winning less fragments each day and did not notice so far much effect on the $GODS token pool for winning yet though.
How has your week in Gods Unchained been?
Thanks for reading/watching.

If you're looking for a new game to play, Gods Unchained is a great game that you should check out. Sign up using my referral link: here

Credits:
Gods Unchained in game images from source unless otherwise specified.
Thumbnail image using source

Let's connect : mypathtofire
---
▶️ 3Speak