Good evening hivers. How are y'all doing and how was your Monday?? Hope it went well..... smiles.
It's my first time posting here ☺️, hope I'm welcomed. Well, I'll be sharing how my day went, my experiences and lessons learnt.
I did not sleep throughout the night because I had an assignment to finish up so I could submit today. So that is to say my today started very early.
I finished up the assignment, made corrections and printed it.
I brushed and I decided to prepare breakfast for the whole house. I opted for beans, I bought all the things needed to prepare and started preparation but couldn't finish up so I handed it over to another person and rushed to prepare for school, so I could be in the class before the lecturer arrives.
Reached the school about some minutes past 10, got to the venue and sat with my friends. The lecturer started lectures. He started first by asking us to talk about the assignments we did, then a little bit about the previous class.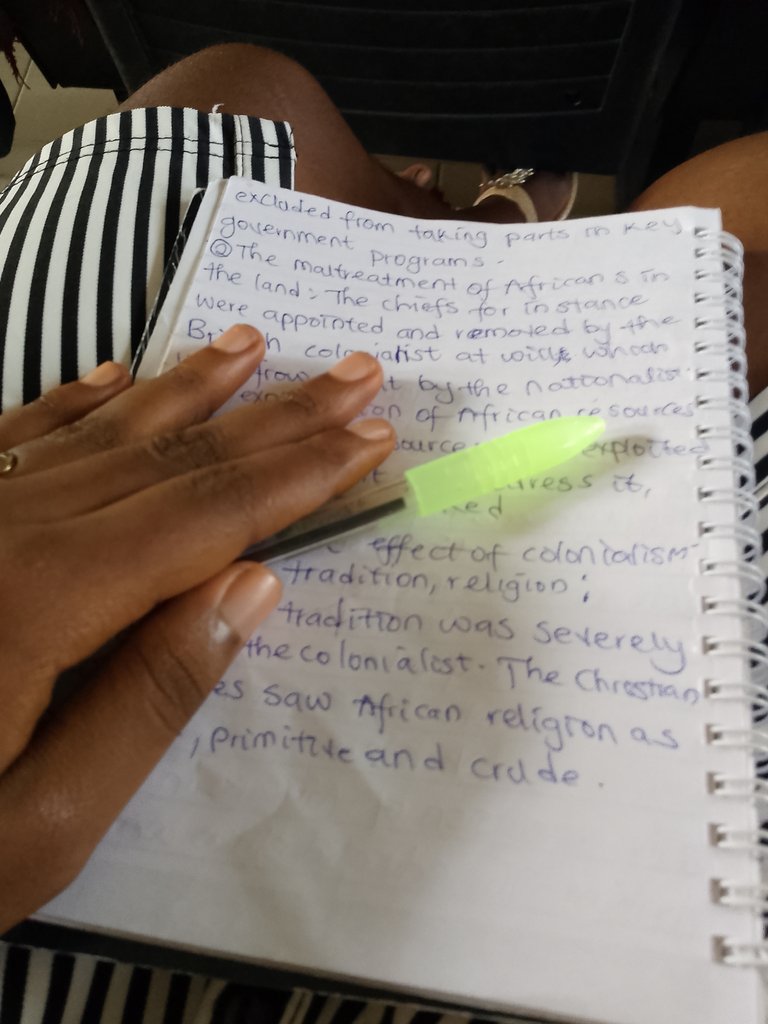 After this, He introduced a new topic for the day which was 'The nationalist movement and constitutional development of Nigeria from 1914'.
He explained a little on the topic and then dictated the notes for us to write.
He explained further on the Reasons for nationalism in Nigeria, aims and objectives of a nationalist and the formation of political parties.
It was interesting kind of but everything got boring and bulky when he introduced a new topic. I started to feel sleepy, remember I said I did not sleep throughout the night.
He noticed the energy coming from the class, so he decided to be a little snappy with everything and dismissed the class. We submitted the assignment and left the venue because another department was having a class at that venue.
That was actually the last class I had for the day so I moved back to the hostel. I go to my friend's space in the hostel to rest and eat when I'm in school. Had a space last session but did not wish to stay this session. Did not see a friend in class, heard by she was sick, visited her in her room and prayed for her. Took snacks because I was already tired and hungry.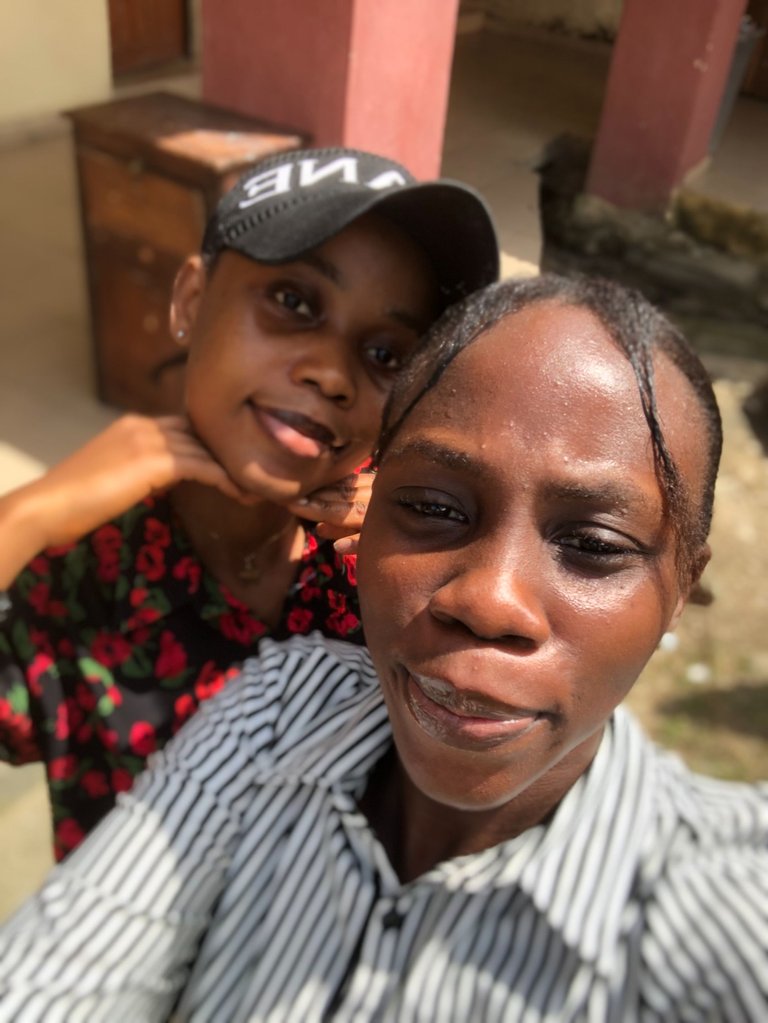 Took some pictures with my friends, did some chitchat.... smiles. Then took a nap and woke up relieved. Rushed home and ate good food. Then watched a movie, then took my bath. And now here am I telling you how my day went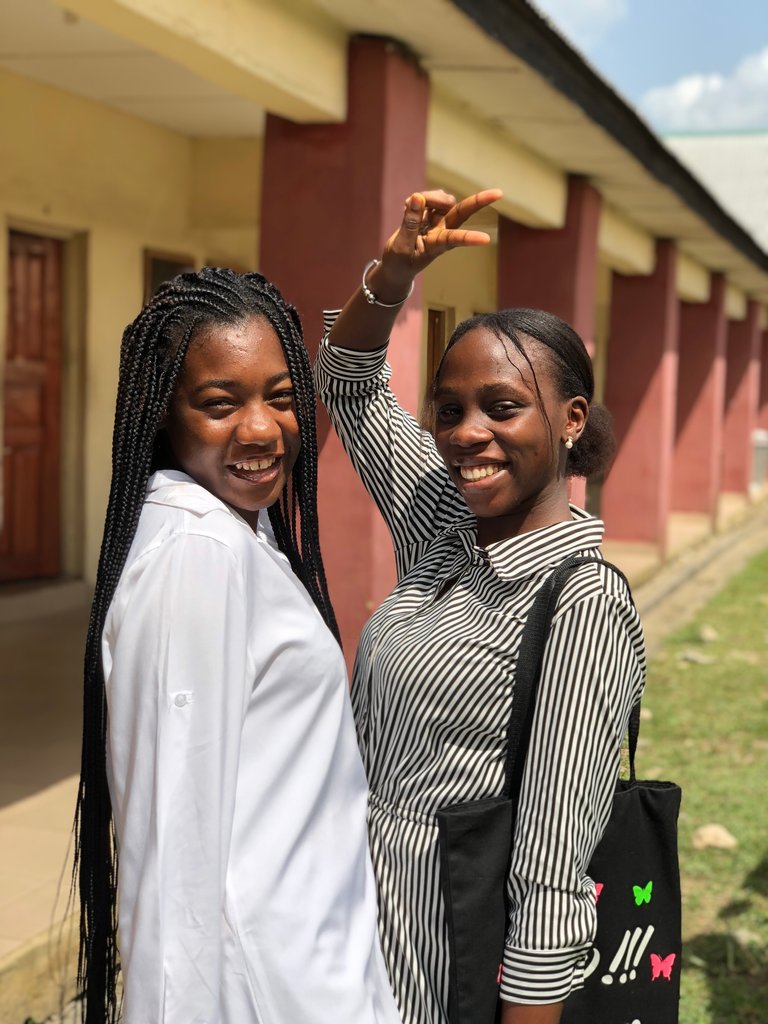 Thanks for stopping by.
Best regards.
@imaima