News of the week:
I have added 21 HP in line with the desired goal of 20 HP per week.
I have added 110 CTP Power this week.
I have added 143 Alive Power in line with my weekly goal.
I have added 139 LOLZ with great support from the community and I am on the right track.
Although it's a bit late, I'm going to start an article on goals because I think it's good to set goals that work for you and see if you're capable of achieving them.
Challenges are good, they make you more focused and grow towards your ultimate goal.
Lately I have been interested in some tokens that interest me a lot and I have considered trying to accumulate a significant amount at least for myself.
These tokens are: CTP, ALIVE AND LOLZ
So there I go with the goals planned for this year.
I will of course start with Hive Power.
1.000 HIVE POWER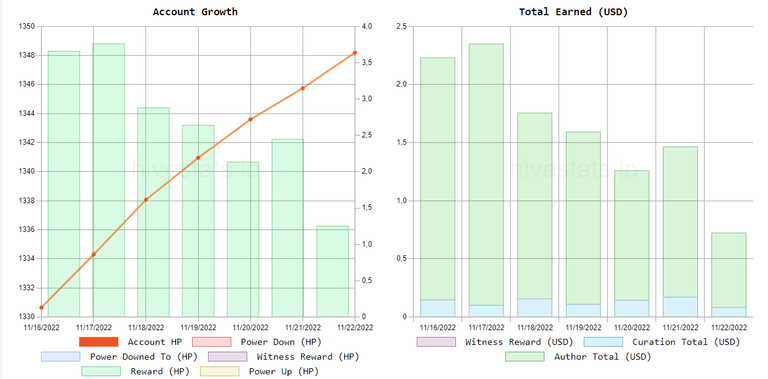 It's been a typical week this year!
Goal 1,000 HP (new 2,000) Achieved 1,349 HP Challenge 651 HP
I'm halfway there, I think I have a chance of making it.
5.000 CTP POWER

More difficult challenge but I think I can do it
Goal 5,000 CTP HP Achieved 4,330 CTP HP Challenge 670 CTP HP
5.000 ALIVE POWER

Without a doubt one of my favorite communities and with your help I have no doubt that I will achieve it.
Goal 10,000 ALIVE HP Achieved 6,664 ALIVE HP Challenge 3,336 ALIVE HP
2.000 LOLZ

This is one of the tokens that I bet on since it started and I couldn't be happier with the results.
Goal 2,000 LOLZ (new 4,000) Achieved 3,183 LOLZ Challenge 817 LOLZ