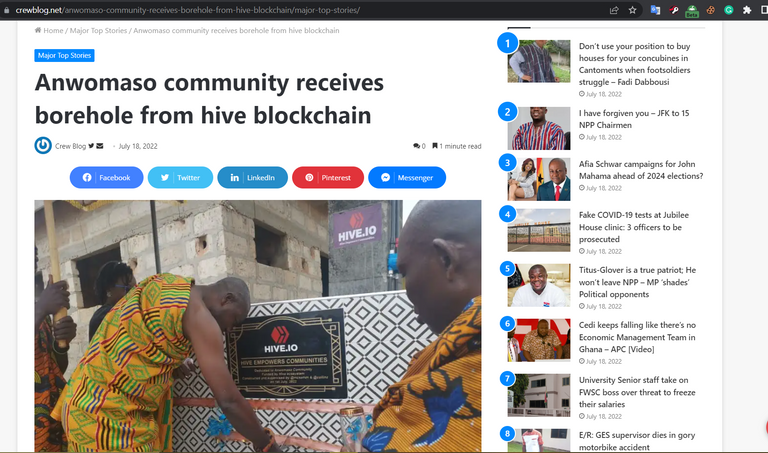 Many people in Ghana have expressed their gratitude to the Hive ecosystem after seeing the significant improvements that the Hive empowers communities projects have made to their lives. Since we started building the Hive boreholes in Ghana, news about Hive has been shared on a various news platforms. Our main objective in doing this is to spread the word about Hive so that more people might become aware of it. As a result, we always strive to use any media that is accessible and has the potential to significantly boost Hive's exposure.
With the Hive Borehole Projects, we have enough evidence to show the world what crypto can genuinely achieve in the lives of people. This is an interesting real-world application of the Hive blockchain. The project's construction phases always culminate with media publicity, which is phase 3 and a significant aspect of the work. This is why both offline and online media tools are used to spread information about the Impacts of Hive in Ghana.
The following news outlets have reported on the recent project that was launched in Anwomaso, Ghana:
1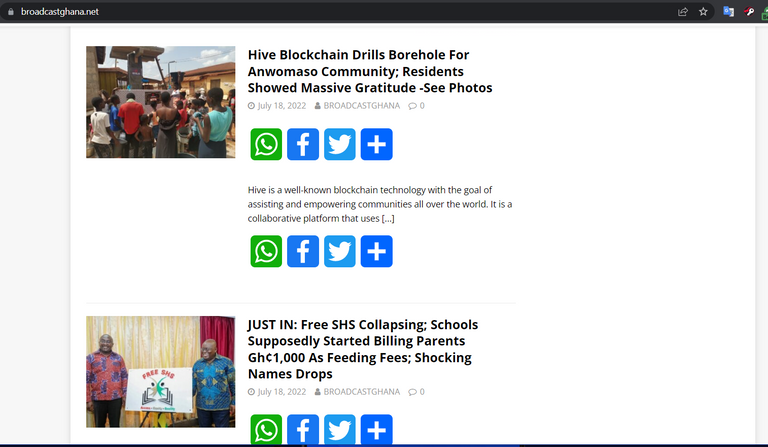 broadcastghana.net
---
---
2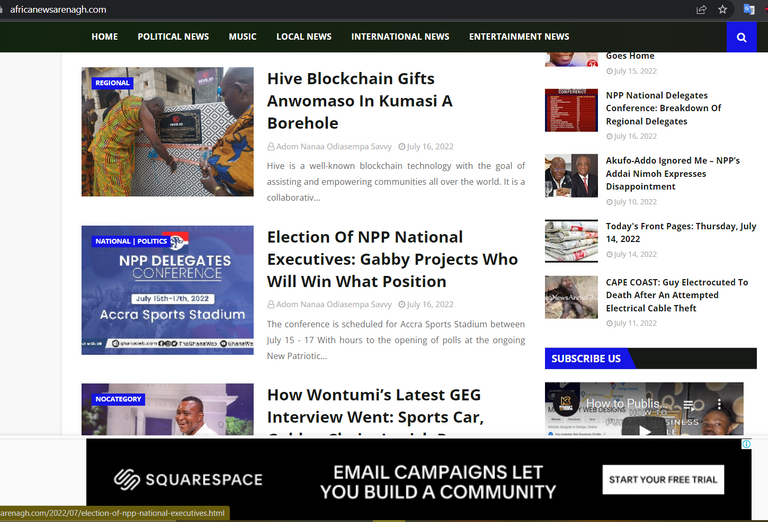 Africanewsarenagh.com
---
---
3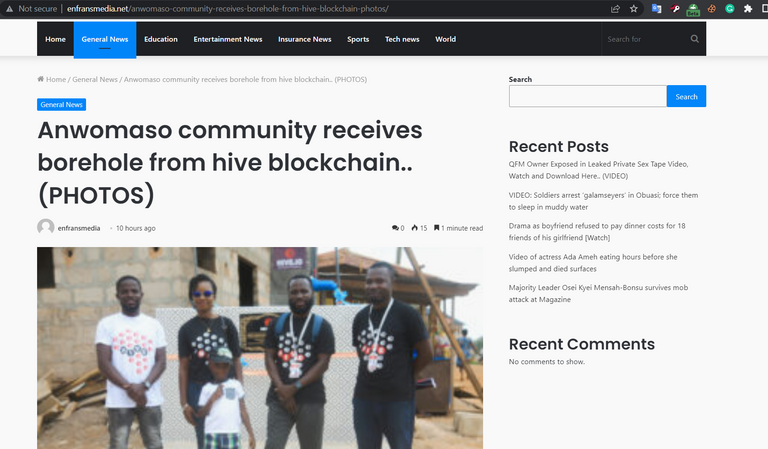 enfransmedia.net
---
---
4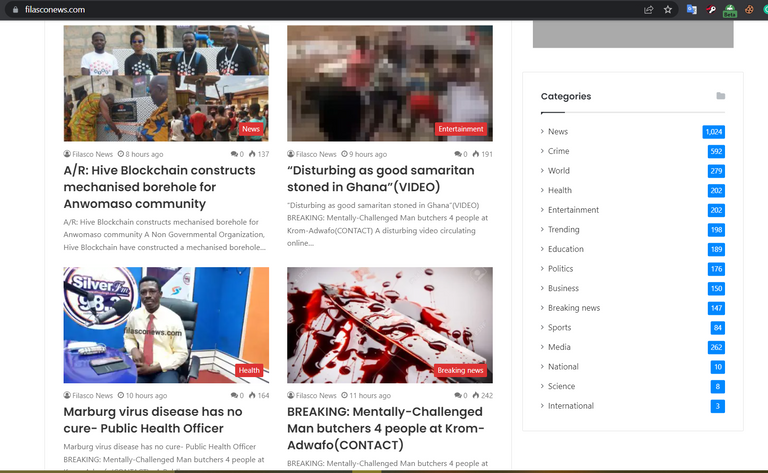 filasconews.com
---
---
5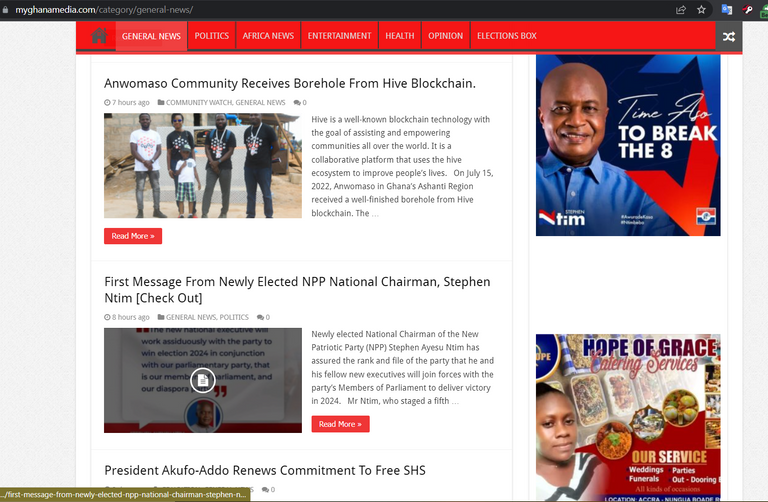 myghanamedia.com
---
---
6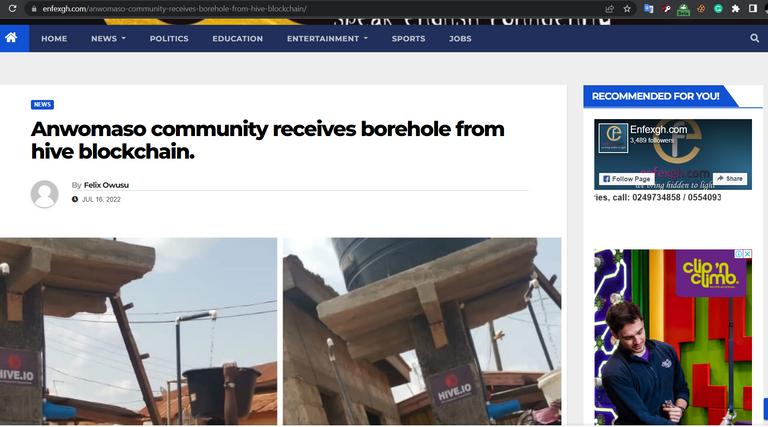 Enfexgh.com
---
---
7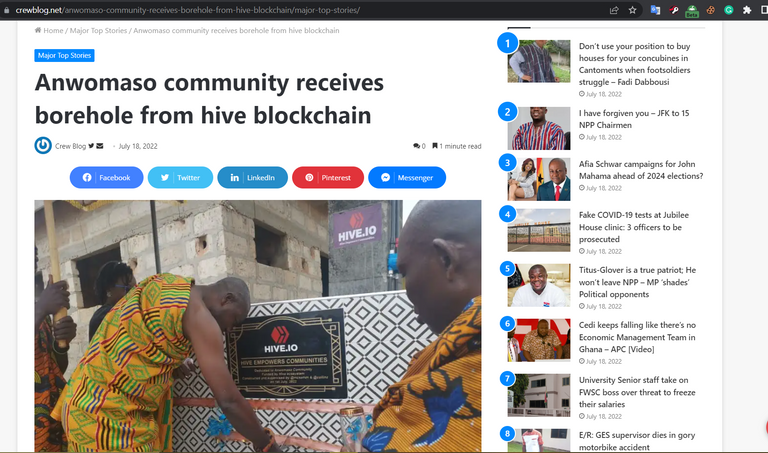 crewblog.net
---
---
8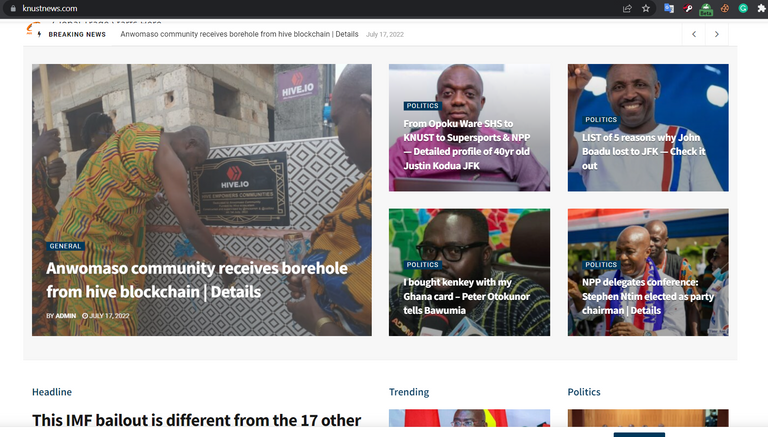 knustnews.com
---
---
9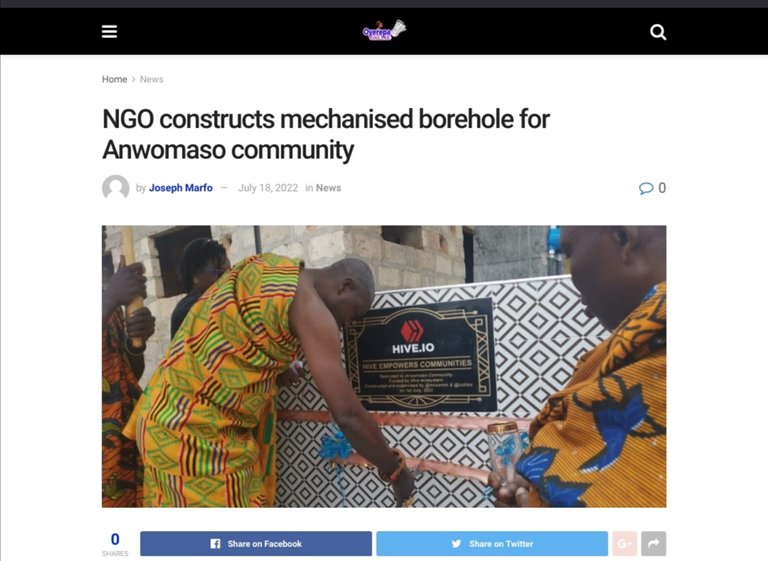 oyerepafmonline.com
Besides these networks that have disseminated information about the project launch, We also had live coverage of the event from Oyerrepa TV, a well-known television station in Ghana with many radio stations around the country. I was thrilled to see the thousand plus viewers both in Ghana and overseas who watched the news on Facebook.
Additionally, they posted story about the project launch on their website where others can also read. oyerepafmonline.com
All of these developments are positive steps in the right directions toward creating more awareness of Hive that leads to mass adoption. These media outlets are very helpful, especially when it's about reaching more people. With the links shared on their social media pages like Twitter, Facebook, and others, we are confident that the gospel of Hive will spread to many people. We believe that by utilizing these news networks, we will be able to introduce more individuals to Hive.
The assistance of the Hive ecosystem allowed for the realization of all of these. We would want to express our gratitude to everyone who has helped us with our endeavors thus far. To ensure that Hive obtains more attention in Ghana and around the world, we will continue to make additional efforts.
---
---
Project : Construction of borehole system
Location : Anwomaso, Kumasi-Ghana
Sponsor : @valueplan




Project manager : @mcsamm & @collinz