---
Education is very important and it is something that every nation priorities on when it comes to nation building. Despite the fact that everyone has a right to education and that it is necessary, many people's educational aspirations have been hampered by a lack of funding and other means.
This is why we made it part of the Hive empowers communities projects to reach out to schoolchildren in underprivileged areas who are frequently denied access to quality educational resources like books. The video is about our Hive promotional tour to schools in Kumasi, Ghana.
Our first visit was at the Adventist JHS in Anwomaso , which is also in Kumasi. The Second and third visits were all to schools in Agona, a suburb of Kumasi. All of these schools have benefited from the Hive empowers community project by getting donations of Hive books. We've utilized the chance to connect these communities to Hive by introducing them to the numerous opportunities the Hive blockchain offers which they can leverage for greater good
Introducing Hive And Books Donation
After the educational campaign and book donation at the Methodist JHS was successfully done in the first week, we set out on another visit to a different school, also in Agona Town.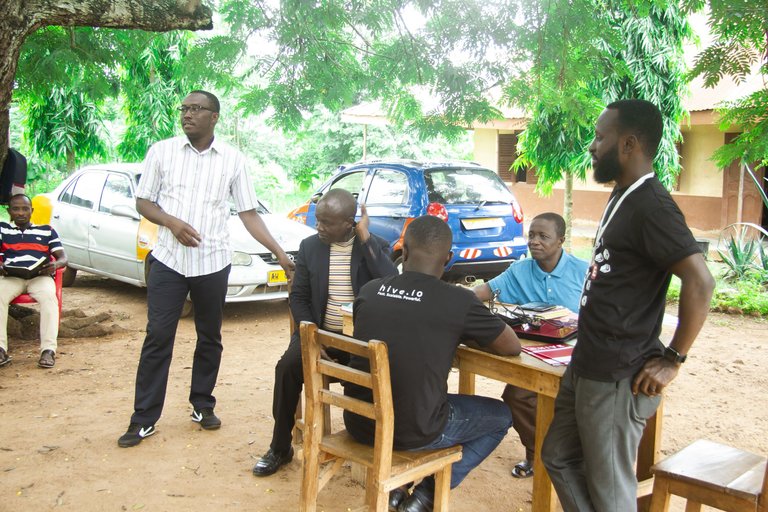 The Agona District Assembly School is currently one of the three institutions that have obtained copies of the Hive Books that we provide to educational institutions.
The Agona District Assembly School had anticipated our coming because the assemblyman of the municipality had formerly informed them. The head teacher and the entire staff extended us the warmest welcome upon our arrival at the school.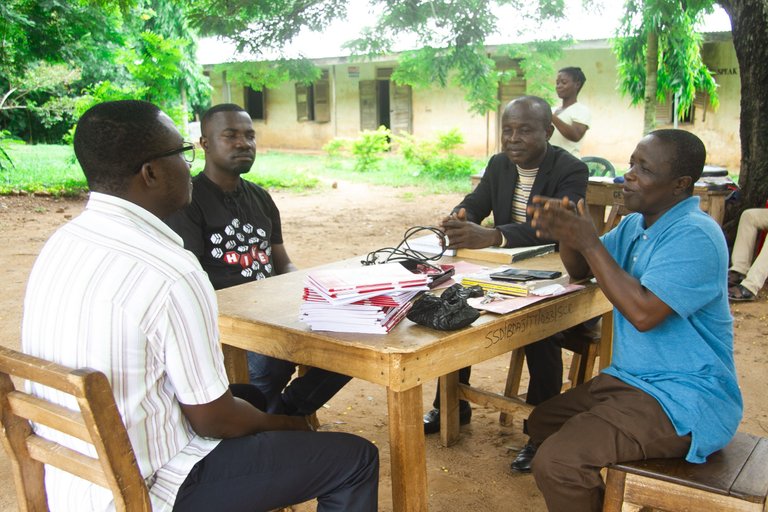 They first gave us the audience, and we introduced them to the Hive blockchain. With this interaction, a number of questions about cryptocurrency that some of the staff had were clarified. After that, we donated the books, which were accepted on behalf of the school by the head teacher.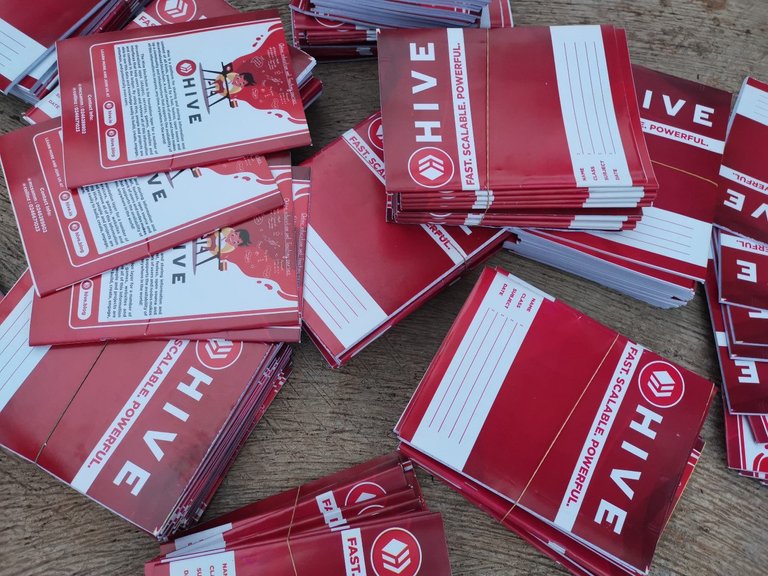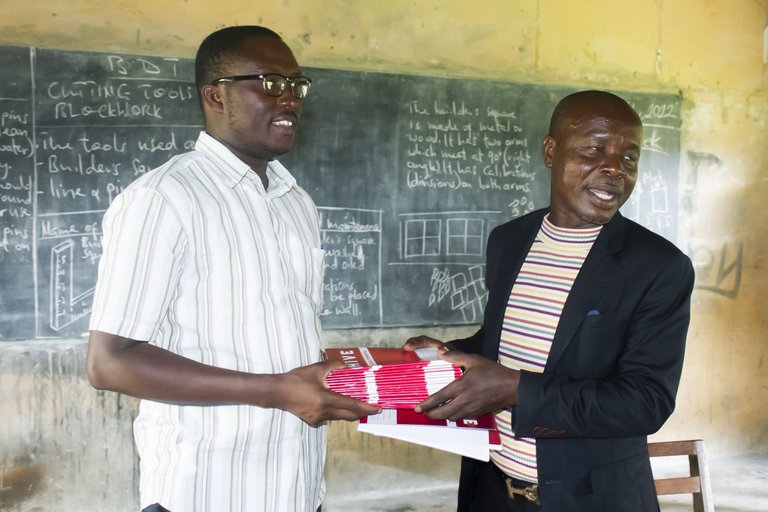 Student Engagement
We were also asked to engage the form 2 students who were already in class and share few words with them, so we first talked about Hive. This was also another occasion for us to encourage them to take their studies seriously, since they were preparing to take their final exams early next year.
The Hive Branded Books have all the important information that anyone interested in learning about Hive can use. We decided to make them this way so that, although we utilize them to help needy students, they also serves as a great tool to help people learn about Hive. After our engagement, the head teacher expressed his gratitude to the Hive community.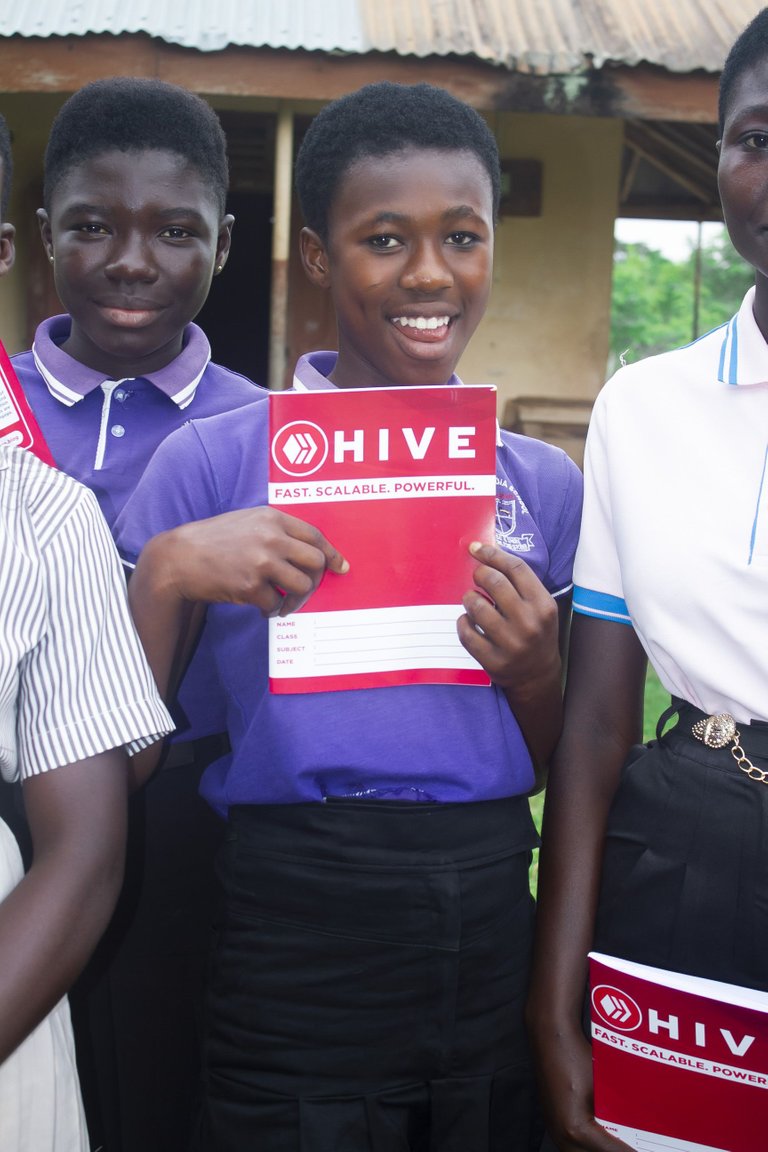 Appreciation
These are some of the evidence of what Hive is capable of, and they are proof that Hive is capable something much more. These life transforming stories that we constantly share with the Hive community show that Hive has great potential and is capable of making a significant difference in the lives of many. We appreciate @valueplan and the Hive community for making the Hive empowers communities projects possible.
---
▶️ 3Speak