This picture 🖼️ is taken from my manager just here to invite everyone to watch the fireworks 🎆 show on the 23rd Abu Dhabi UAE AlBandar Salt 🧂 and Caramel Cafe
I had a best friend long time ago he always go out at night 🌃 and drink coffee 😂 yea we are those boring people who doesn't drink just go out tell each other stories and drink coffee.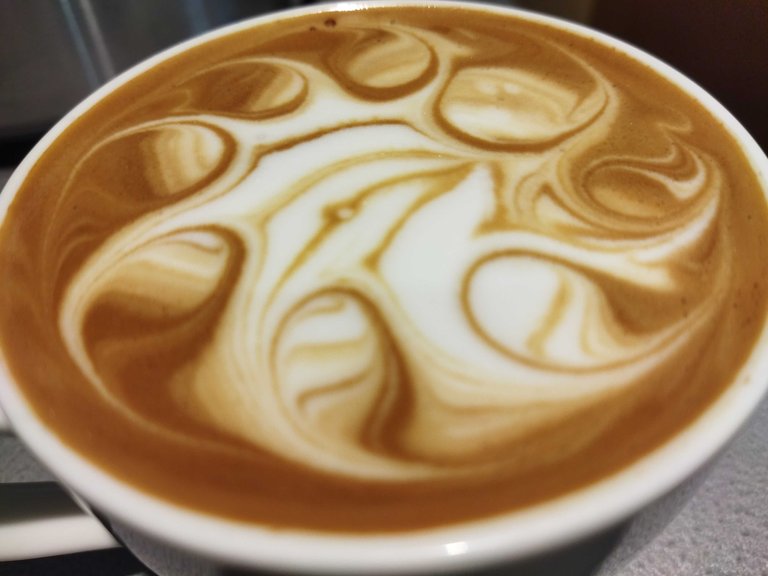 Failed latte art so I use etching method instead looks good
We met at this seafood 🦞 restaurant I manage he was the western chef I was the manager of the restaurant. I ended up having an argument with the boss and I left the company. When I left I still met this guy on a daily basis to talk and plan for our burger stall.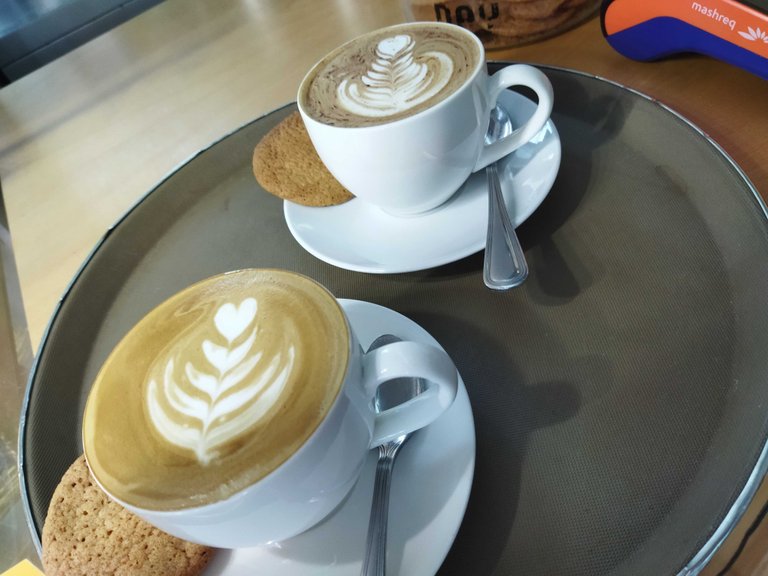 Customer orders one cappuccino and one Caffe latte
The plans were ready he will cook and I made all the menus, social media accounts and so on. I create the costing for the food as well every single ingredient counts by the grams.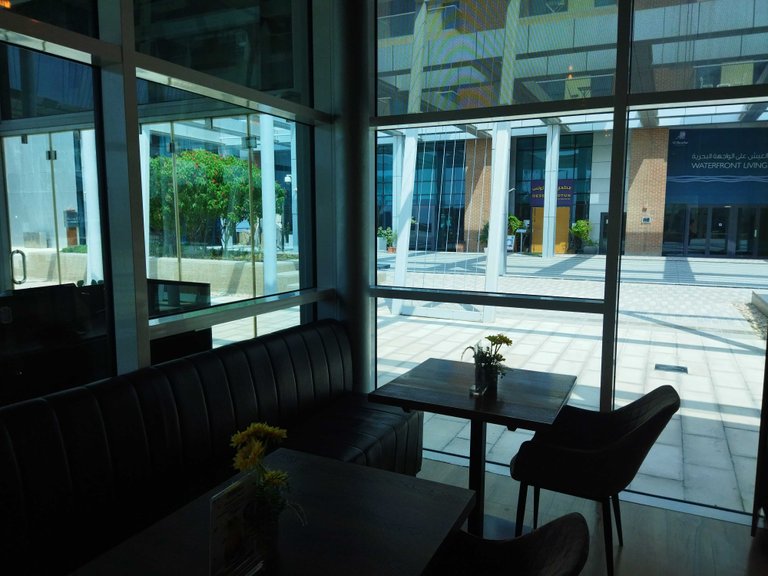 view 🪟 from inside the restaurant
Suddenly one day he didn't reply to my text or calls which is absolutely weird of him. Then I just ignored it because maybe he's busy or something few days later the seafood 🍢 restaurant owners called me and said the western chef died in a accident. I just kept silent because I met him a few days ago? The owner said the father came and looked for you. I asked why? The owner said the son told the father that I am his best friend and that the son always talked about me when he was home the whole family knows about me. The father wants me to attend his funeral.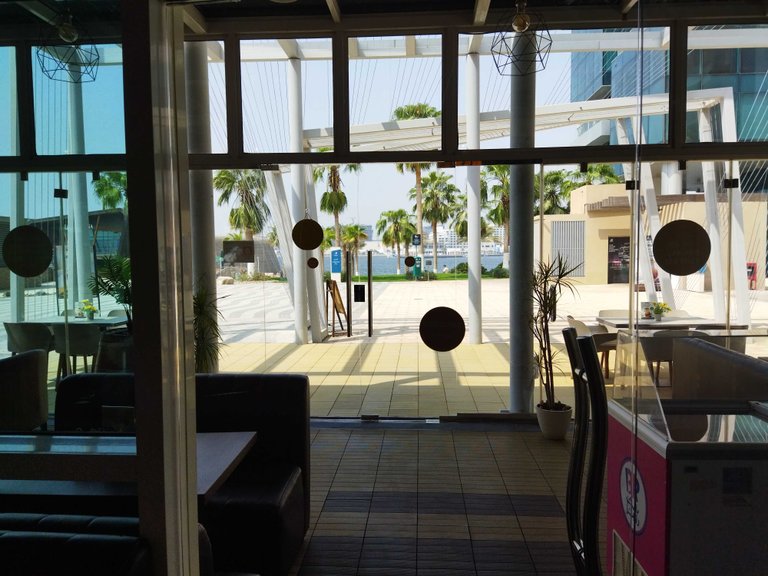 I got the father's number and called him he sounds so relieved he said finally I found you my son talks about you all the time he said he found a new best friend and that you're important to him please come to my son's funeral. He gave me the date, time and location. I was so confused I knew him for a few months he told his family that I'm his best friend I felt honoured I don't think anyone ever looked up to me like that.
I told my mum about it and I asked my mum to follow me because I never met this family before I just knew him that's all my mum agreed to follow me.
When we arrived at the funeral I went to see his body because I can't believe he left the world 🌎 it's impossible he is so young I think he was 23 the accident was on the news too. Finally I met the father he shook my hand and gave me a hug. His body was inside the house and also his picture 🖼️ I can see him clearly my mind could not process or accept it in my mind he is so young.
The father said to me whenever I look at him I can still see his smile I feel like he is still alive. My mum started crying my mum has the biggest heart listening to the father saying those words I can't imagine a father losing his son like that.
Good people always leave early this man was innocent he had a good heart he was respectful to me even though I do not deserve the respect he showed me. One of those special friends that you spend so little time on I wish I knew him better Rest In Peace brother I know it took me so many years to write this I do not know how to Honor you but you were the best friend that I never deserve but you chose me as a best friend thank you so much.
Rest well my friend I will see you when it's my time.
---
If you love what I do you can also support me other ways all listed below thank you in advance.
---
📽️ Rumble Earn By Uploading Videos
🍯Earn by sharing your bandwidth with HoneyGain
🎒Learn for free at Alison and get a certificate too!
---
🏞️ Follow me on social media 🏞️
---
---
🪙 Sign up with Binance to withdraw your Hive
🐝 Haven't joined Hive yet? Sign up here
🃏 Play-to-earn game: Splinterlands 🃏
🎸 Play-to-earn game: Rising Star 🎸
---
📚 Tutorials by @caelum1infernum 📚
---
---
❤️‍🔥❤️‍🔥❤️‍🔥❤️‍🔥❤️‍🔥❤️‍🔥❤️‍🔥❤️‍🔥❤️‍🔥❤️‍🔥❤️‍🔥❤️‍🔥❤️‍🔥❤️‍🔥
Join the ALIVE TRIBE for fantastic benefits by reading the fascinating list of posts on @heartbeatonhive!
❤️‍🔥❤️‍🔥❤️‍🔥❤️‍🔥❤️‍🔥❤️‍🔥❤️‍🔥❤️‍🔥❤️‍🔥❤️‍🔥❤️‍🔥❤️‍🔥❤️‍🔥❤️‍🔥
---
If you want to move2earn AFIT token and Hive sign up here
---
Goals in Hive: Raise HP raise Alive token staked steadily. Improve blogs and videos.
---
Keep your expenses low put some into savings and some into investing you need to create passive income financial freedom is the life everyone deserves - caelum1infernum
---
The best feeling to be a man is when you can spend money on your mum - caelum1infernum
---

Gif Made By @aaronleang
This report was published via Actifit app (Android | iOS). Check out the original version here on actifit.io




21/09/2023

22056