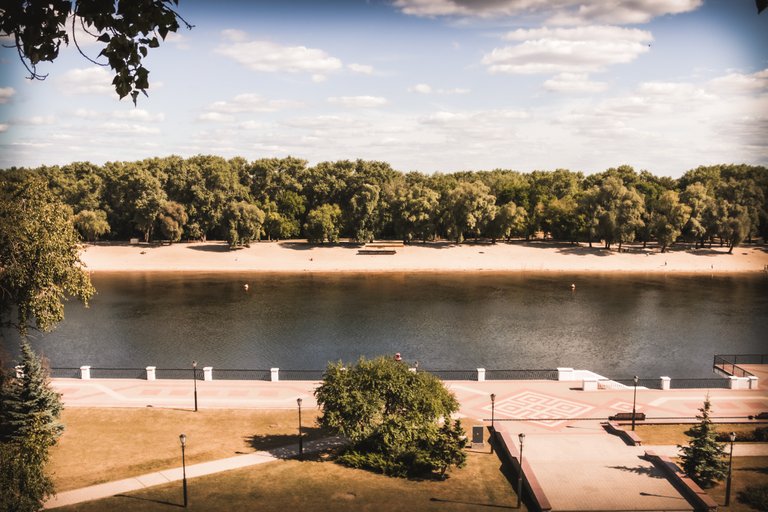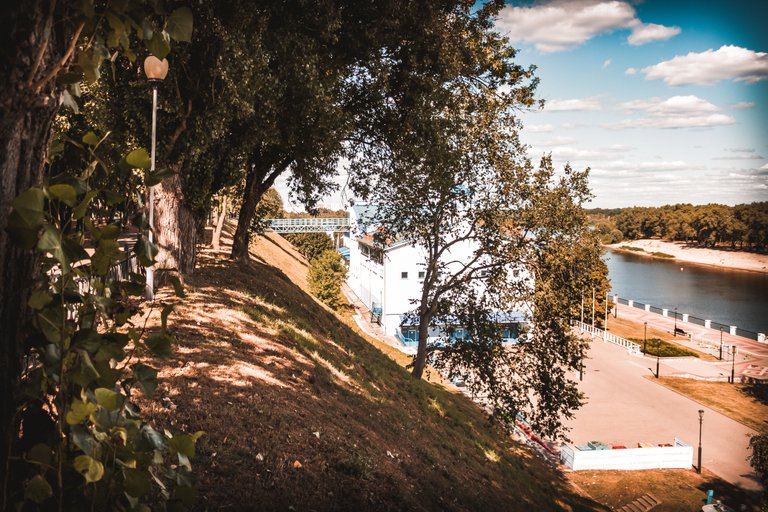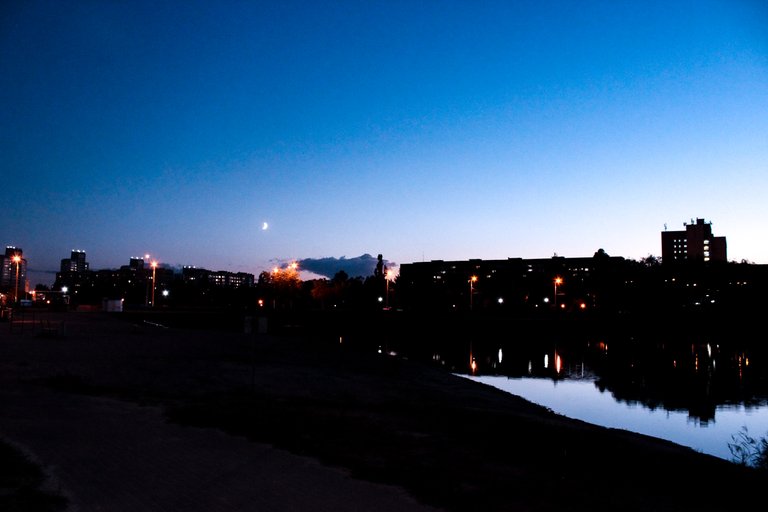 Camera test

Hey there!
The freedom to say what you want.
Just to be clear, this is about a post I published on Liketu today. A steamboat that never sails. I called a friend and asked him to read it to see if I could publish it on Instagram. My friend is not the timid type, who was going through 2020 in my country, as was I. He appreciated the writing, but advised me not to publish. Our authorities can arrange for me to go to jail or probation very easily for this post. And I believe him. I needed an outside opinion. I got it...
I will revise this text the other day and post it on Instagram anyway. I'm so tired of being silent. When my streets are all white and red and white, but they tell me we have flowers blooming, it's very tiring... I'm glad I have Hive, which our government won't get to for a while. Or so I think...
Free thought in an unfree country becomes a classic. Tolstoy was an outcast, Sakharov is in exile, Navalny is now in prison. I'm from a neighboring country. Mrs. Tikhanovsky is in exile, Tikhanovsky (her husband) is in prison, people are outcasts... Everyone! But I can handle it. We'll get through it!
RU: Свобода говорить то, что хочешь.
Чтобы было понятно, это про мой пост, который я опубликовал в Liketu сегодня. A steamboat that never sails. Я позвонил другу и попросил его прочитать, чтобы понимать, могу ли я его опубликовать в Инстаграм. Мой друг не из робких, который проходил 2020 год в моей стране, как и я. Он оценил написание, но посоветовал не публиковать. Наши органы могут организовать мне тюрьму или условный срок за этот пост очень легко. И я верю ему. Мне необходимо было мнение со стороны. Я его получил...
На днях я переработаю этот текст и всё равно опубликую в Инстаграм. Я так устал молчать. Когда на моих улицах всё в бело-красно-белом, но мне рассказывают, что у нас цветут цветы, это очень утомляет... Я рад, что у меня есть Hive, до которого наша власть доберётся нескоро. Ну или я так думаю...
Свободные мысли в несвободной стране становится классикой. Толстой был изгоем, Сахаров в ссылках, Навальный сейчас в тюрьме. Я из соседней страны. Тихановская в эмиграции, Тихановский (её муж) в тюрьме, люди изгои... Все! Но я справлюсь с этим. Мы справимся!

Hive savings report
I will continue to play the game in the numbers of my achievements on Hive. Below is a table of my daily accumulation of Hive, HP, and layer 2 tokens:
RU: Продолжу игру в числа моих достижений на Hive. Ниже таблица моих ежедневных накоплений Hive, HP и токенов второго уровня: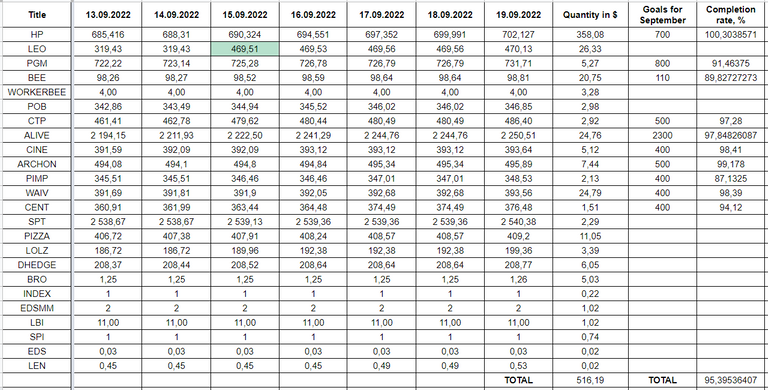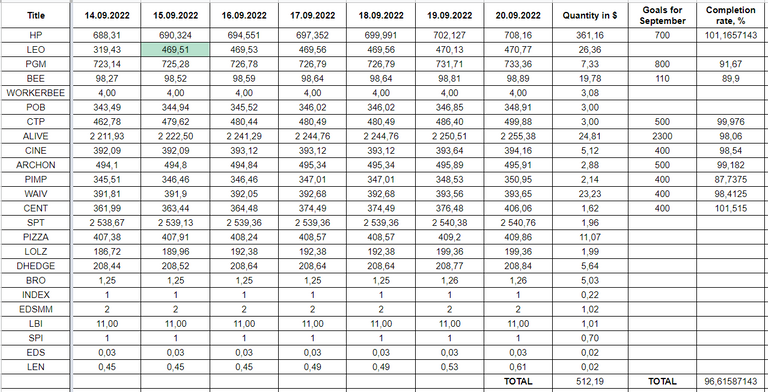 The numbers are on the screen. This is how I perceive my assets now. They go up and down, happy and sad (they really don't). They are just numbers. It makes it easier for me to assess the risks that are present. It's a numbers game in which I can lose, but fear doesn't interfere. It's easier and more correct to act in all circumstances. It has helped me more than once. I hope and believe it will help me now! In the meantime ⬇️
Savings today is $512.
RU: Цифры на экране. Так я воспринимаю сейчас свои активы. Они растут и падают, радуют и огорчают (на самом деле нет). Это всего лишь цифры. Так мне проще оценивать риски, которые присутствуют. Это игра в цифры, в которой я могу проиграть, но в это не вмешивается страх. Так проще и правильнее действовать при любых обстоятельствах. Мне помогало это уже ни раз. Надеюсь и верю, что поможет и сейчас! А пока ⬇️
Сбережения на сегодня 512$.
That's all for now, the next reports will be more and more voluminous and interesting thoughts and plans, I'm already doing it).
RU: На этом пока всё, следующие отчёты будут всё объёмнее и интереснее по мыслям и планам, я уже это делаю.)

Photo: Belarus, Gomel, September 2022

I am also a member of the following communities!⬇️
All banners are clickable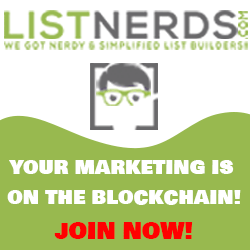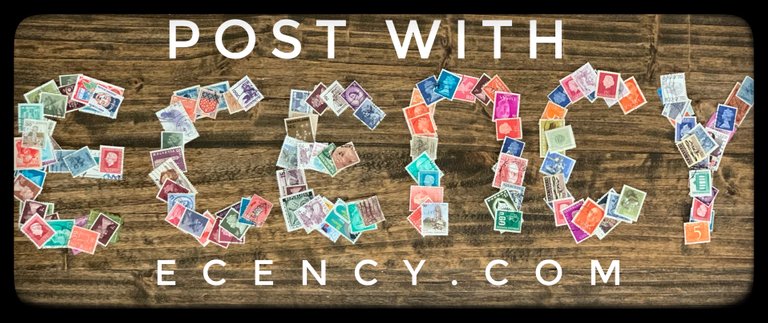 This report was published via Actifit app (Android | iOS). Check out the original version here on actifit.io




20/09/2022

17426

Daily Activity,House Chores,Walking,Photowalking