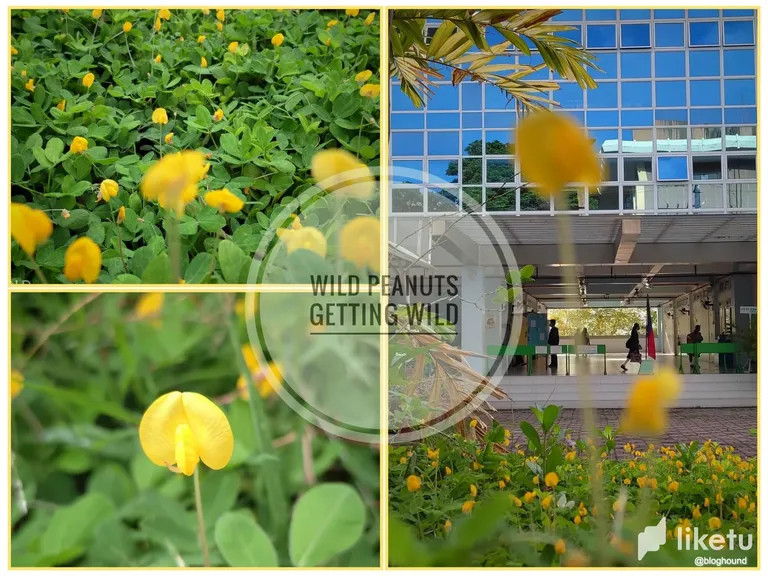 Wild peanuts getting wild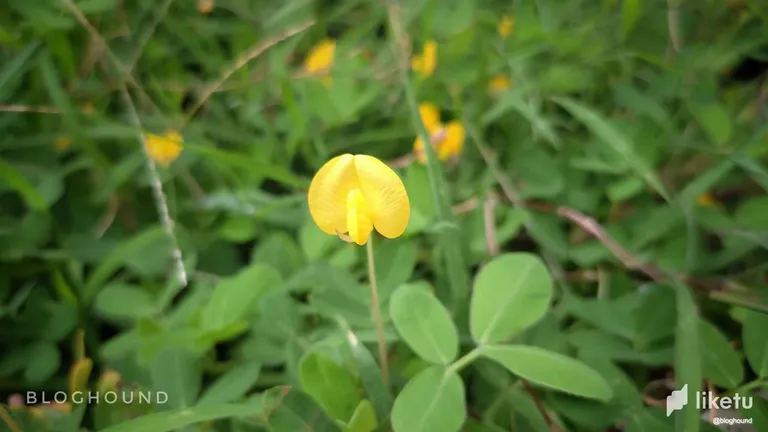 Standing alone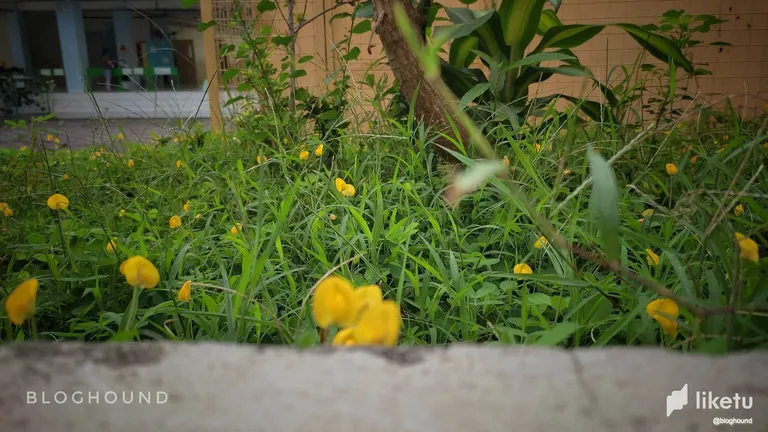 Joyfully scattered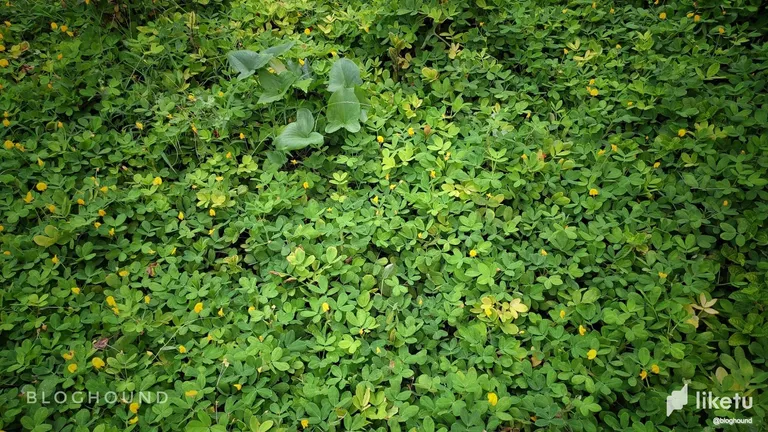 Blending in with the greens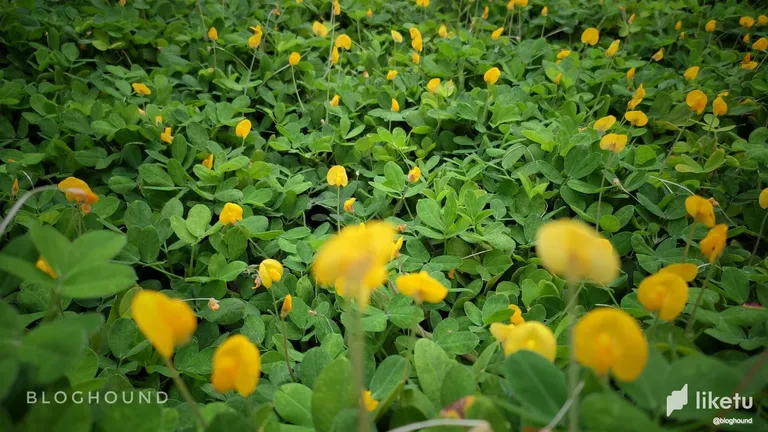 Wild and free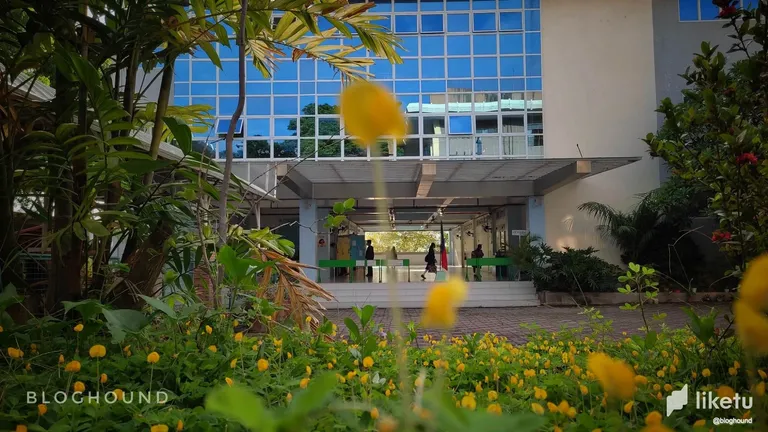 Wild peanuts and my daughter walking to her classroom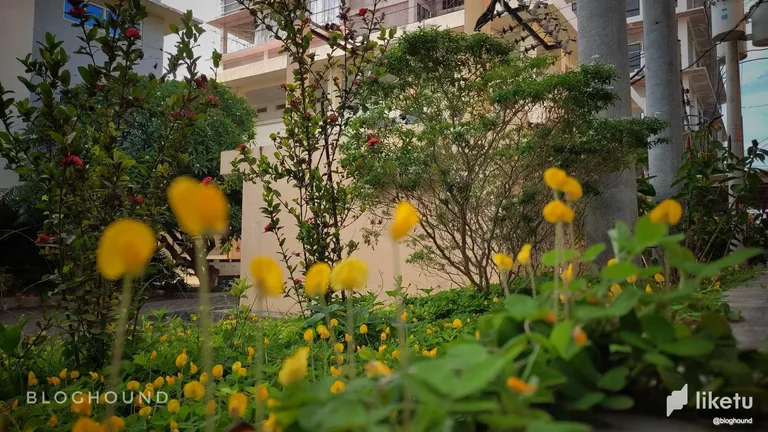 Elementary building in front those wild peanut flowers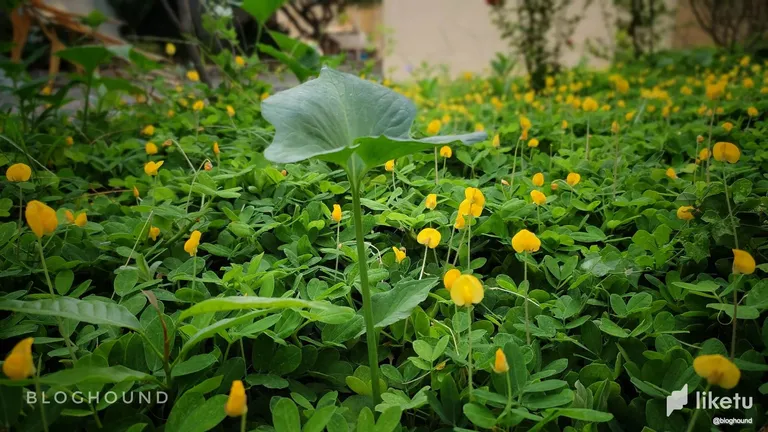 Surrounding one green leaf
Hello, good evening, and good morning to them on the other side!
Tomorrow will be the last day of my daughter's school year. I can't believe time flies so fast. I am looking forward to some good nights' sleep and some day breaks when vacation comes. This momma here needs a break, even for a short period of time. And no, I am not complaining. I just need a breather from my monotonous daily routine. I can't wait.
So, as usual, I dropped off my daughter at school before 7 a.m. today. While I was waiting for her to enter her classroom on Building B's second floor, I thought I'd snap a few pictures of the school's stunning wild peanut flowers. They do look like peanuts, but I'm not sure what you call them. These are planted just before the classrooms in the elementary school in the waiting area for the department.
Since the start of the school year in July 2022, I have already seen these planted all over the school's garden area, and they never stop bearing flowers. It is very eye-catching, especially for nature lovers like me. They look like tiny stars scattered in the garden. They make the place prettier with the green contrast around it. This may sound a little silly, but some of my co-parents who were there dropping off their kids as well were staring at me while I was taking photos lol. Oh, well!
When I was satisfied with my snaps, I hurried back home and started getting busy like a bee. I was also thinking of planting some wild peanuts in my garden. I haven't had one like this before, and I have to research how to grow them. It's some kind of ornamental garden flower that makes your landscape look great. I have to say that it adds a unique appeal to any setting with its vivid yellow, tiny petals. It's a great shrub for a garden because of its clusters of tiny flowers. The outdoor area will undoubtedly gain life and charm from its remarkable beauty. So we'll see.
That's pretty much all I can share today. Thank you for stopping by! Anyway, it is bedtime for me, and I am getting off soon. I'll talk to y'all later.
⊱ღ One love ⊱ღ
@bloghound
Published:
May 25, 2023, 10:25 p.m. PST
In between the farm and the beach
Philippines
(All texts, photos, and videos are my own and were taken by me unless stated otherwise; Please DO NOT Copy)
Copyright @bloghound 2023. All rights reserved.
---
For the best experience view this post on Liketu